Art Nouveau was a decorative style of applied art that flowered in Paris from around 1890 through to the First World War. And flowering was the operative word, for Art Nouveau was inspired by the flowing forms and soft shades of nature — think tendrils, lilies and dragonflies; pale green finishes and shimmering floral mosaics.
With Mother Nature as muse, femininity was also very much an inspiration, and designers often took their cue from the womanly physique to create curvaceous, seductive silhouettes in everything from doorways to lamps.
In a city that had been kept in aesthetic line for centuries by Classicism, some Parisian architects dappled with Art Nouveau, but it was ultimately most effective as an interior style. Nevertheless, Art Nouveau was arguably too delicate for a modernising, streamlining, industrialising world, one that would move onto the harder-edged style of Art Déco.
Fortunately, some fabulous examples of Parisian Art Nouveau interiors have been beautifully preserved, and many of them just happen to be restaurants, whose glowing, ornamental rooms turn a meal into a multi-sensorial pleasure. Read on for six of the most stunning …
Maxim's
First billing on this list must go to Maxim's, even if modern-day reviews are mixed, because this restaurant, dating from 1893, boasts such an iconic, world-famous, wonderful interior.
It's something akin to an Art Nouveau forest: candelabra that look like exotic trees and light shades like night blooms, wall murals of cavorting nymphs, lush floral carpet, a botanically decorated stained-glass ceiling. It's all headily glamorous, designed to make everyone look all the more beautiful, and that's surely one reason why the beau monde — from Marcel Proust to Brigitte Bardot — made Maxim's its second home for decades.
The moody lighting and decadent garnet-and-gold detailing make for a dark, sensuous effect, which also explains why Maxim's garnered itself a reputation, back in the day, as the restaurant for mistresses, not wives — and as such, it was a perfect backdrop for a pivotal scene in the 1958 film Gigi.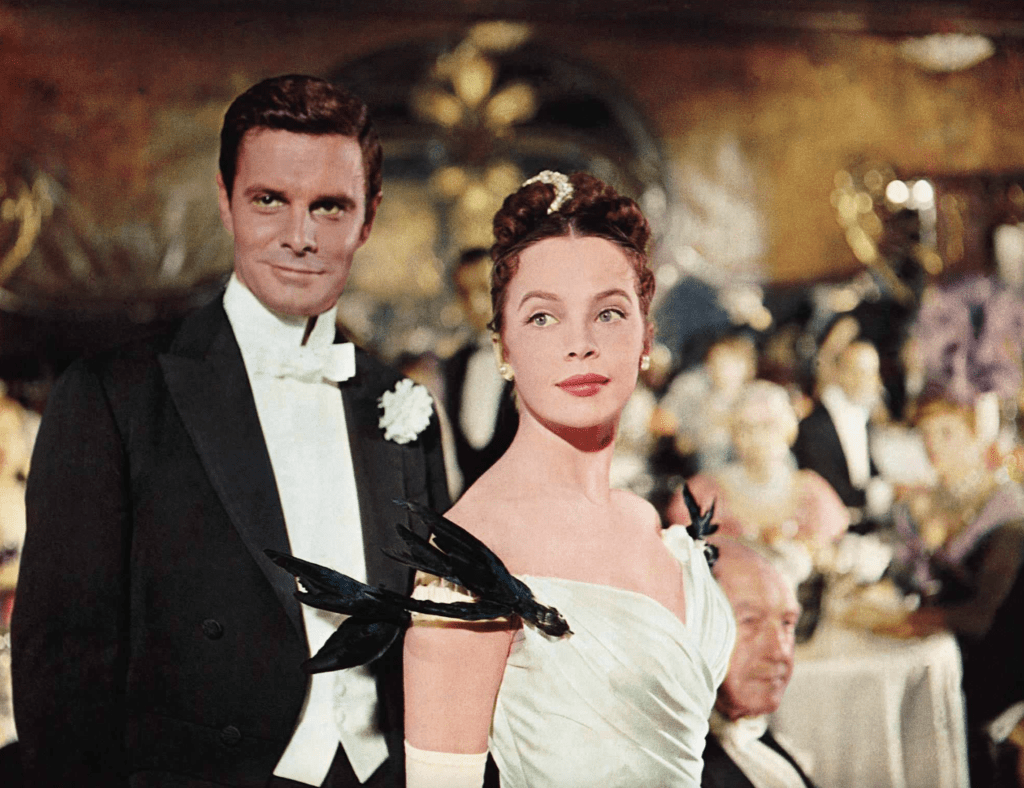 These days the restaurant is more the go-to for tourists — and a warning: it's expensive. Nevertheless, for lovers of interior design and of history, a meal at Maxim's is a bucket-list item for the way it transports you so evocatively back to a long-lost Paris.
3 Rue Royale, 75008; click here for more information.
Beefbar
The star attraction of Beefbar is the room that was, from 1898, the winter-garden-style restaurant of the old Langham Hotel (below). But there's a story as well as history that enhances this space all the more.
Once the hotel closed down, its building was repurposed for other needs and businesses. As the Second World War approached, the Art Nouveau jewel of a restaurant was boarded up for protection from the Nazis. And then … completely forgotten about, until new owners of the corner cafeteria found the hidden room in the late 1970s during renovations for what would become La Fermette Marbeuf (below), an institution of an eatery in the 1980s and '90s.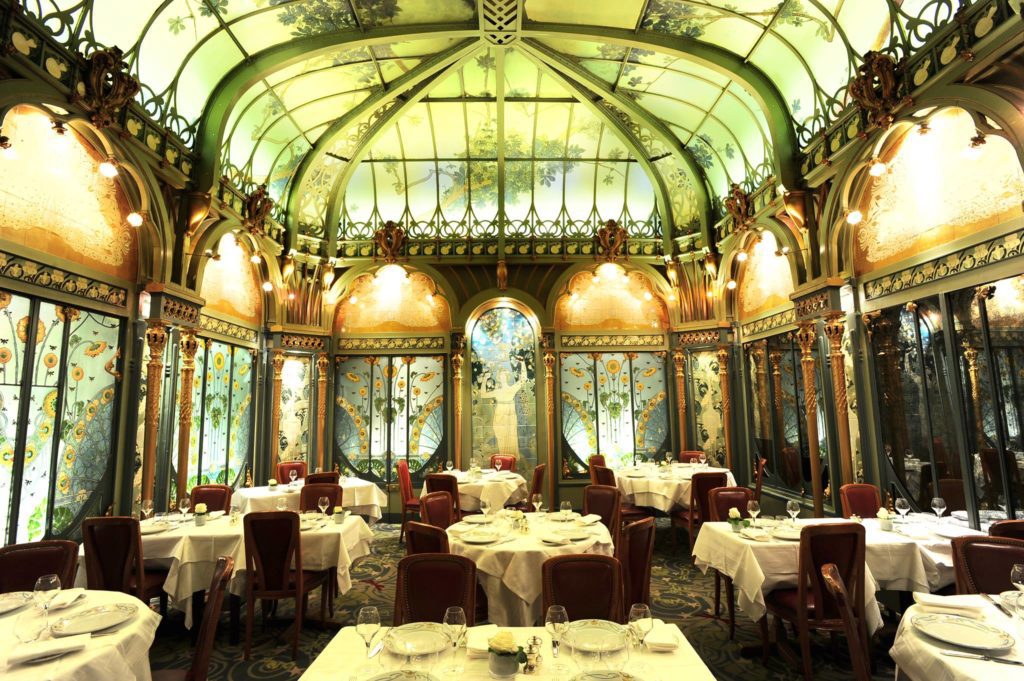 Beefbar has operated here since 2018, its Art Nouveau room now officially classified as a historical monument by the authorities.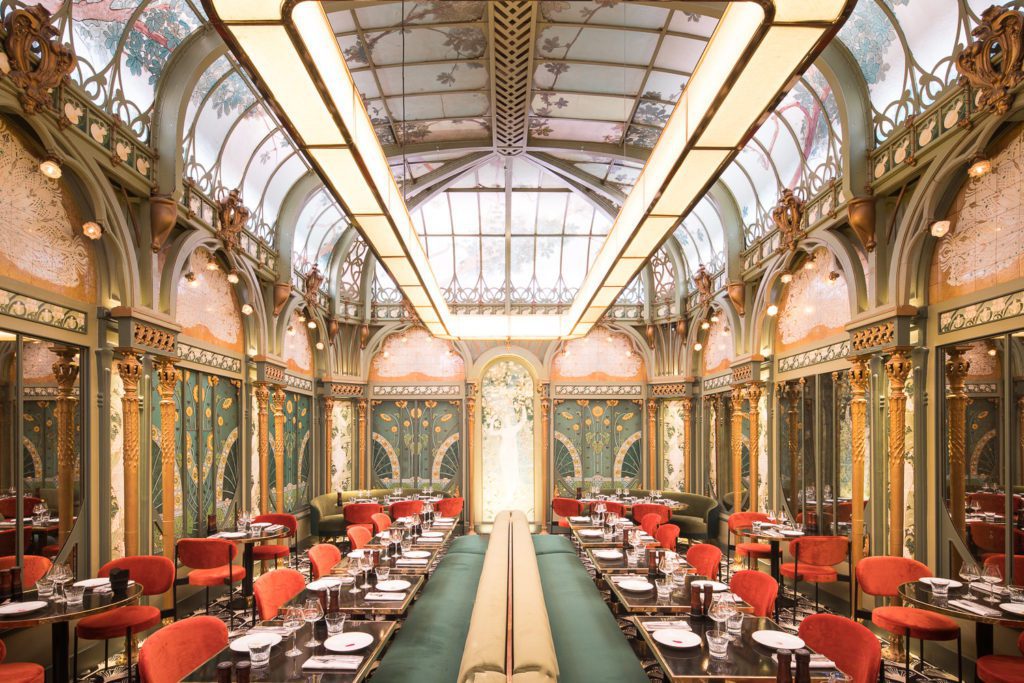 To ensure you're seated in this spectacular room, add a note to your online booking, or else call directly to request. Also good to know: despite the restaurant's meaty name, there are vegetarian options on the menu.
5 Rue Marbeuf, 75008; click here for more information.
Brasserie Vagenende
If you didn't know about this Art Nouveau gem of an eatery, you'd walk right by, so modern and unassuming is the façade. But you should, rather, stop at once, and head straight inside, to find yourself back in 1904, when the Chartier brothers (more on them below) bought a pretty patisserie to transform into a beautiful brasserie. The Vagenende family took over in the 1920s, protecting this treasure in a fast-changing world. When a supermarket threatened to take over the space in the 1960s, French Culture Minister André Malraux stepped in as saviour, as he did for so many historical Parisian places.
Brasserie Vagenende is now a listed heritage site and its sumptuous interior is exquisitely preserved. The mirrors gleam and the curving woodwork is glossy; there are painted glass panels and a glorious stained-glass feature on the ceiling; velvet curtains and bronze coat racks add to the olde-worlde glamour.
The well-priced menu, too, harks back to a France we all sigh for: mimosa eggs and onion soup, for example, for starters; hearty homemade mains; all the classic Gallic hits for dessert. It's the kind of menu, and kind of restaurant, you'll want to return to again and again. Isn't it lucky, then, you didn't walk right past?
142 Boulevard Saint-Germain, 75006; click here for more information.
Bouillon Chartier Montparnasse
Edouard and Camille Chartier opened their first restaurant in 1896, the Bouillon Chartier, the start of a chain they would quickly build up. The Boulevard du Montparnasse address was their second, with the abovementioned Boulevard Saint-Germain bouillon soon following.
Bouillon means stock, or broth, in French. It also came to denote a type of restaurant in the mid-nineteenth century, when a Parisian butcher at Les Halles started serving up meat scraps in the form of soup and stews, naming his eatery a bouillon. Before long, Paris had over 200 bouillons, which catered to a working-class clientele that craved hearty and comforting, but above all cheap and quick, dishes.
In the Chartier brothers' hands, with Art Nouveau as their guiding interior design principle, a bouillon became a kind of brasserie for the upwardly mobile, too.
Bouillon Chartier Montparnasse has only been recently revived, by the group that owns Bouillon Chartier. Fortunately, during the past century, the interior was not modified — and since its 1980s classification as a historical monument it never will be. Walking inside is to feel as though you've stumbled into some sort of exotic hothouse; the entire ceiling is glasswork, painted with flowers; floral wall mosaics swirl around mirrors trimmed with craved wood; glowing orbs create a golden, sunny effect.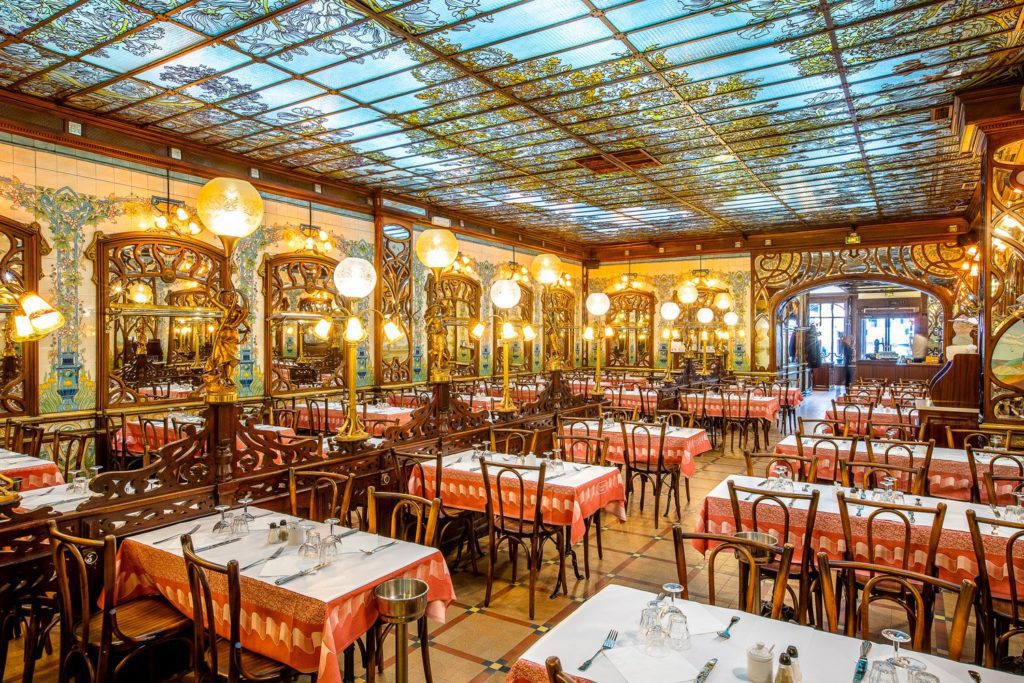 The menu is also vintage, in sync with the Chartier brothers' original vision. Entrées include terrine, snails and leeks with vinaigrette; for mains, there are such options as roast chicken, pork trotters and duck confit (herbivores, never fear: there's also a vegetarian plate); and to finish, choose from several cheese options, or satisfy a sweet craving with the likes of chocolate mousse, rum baba and crème caramel. All in all, expect to eat a three-course meal in half an hour for around €20. It's pretty much the fanciest fast-food in town.
59 Boulevard du Montparnasse, 75006; click here for more information.
Bouillon Racine
Bouillon Racine also began, in 1906, as a Bouillon Chartier, but has lived many lives since, including as a canteen for the Sorbonne from the 1960s to early 1990s, during which time its glamour very much faded.
The new owners, luckily, restored the interior back to its former glory, employing artisans trained in Art Nouveau-loved techniques such as bevelled mirrors, painted opaline, stained glass, carved woodwork and marble mosaics; today it is another officially classified monument.
While the design takes you right back to the restaurant's beginning, the seasonally updated menu isn't stuck in the past, featuring fresh takes on classic French fare.
3 Rue Racine, 75006; click here for more information.
Bouillon Julien
Like Chartier Montparnasse, the old Brasserie Julien recently reverted to its bouillon roots — its original founder Edouard Fournier once declared, 'Here, everything is beautiful, delicious and great value.' — so you don't have to pay much at all to enjoy this visual feast.
An immaculately preserved historic landmark — it dates from 1906 — this has to be one of the most beautiful dining rooms in Paris.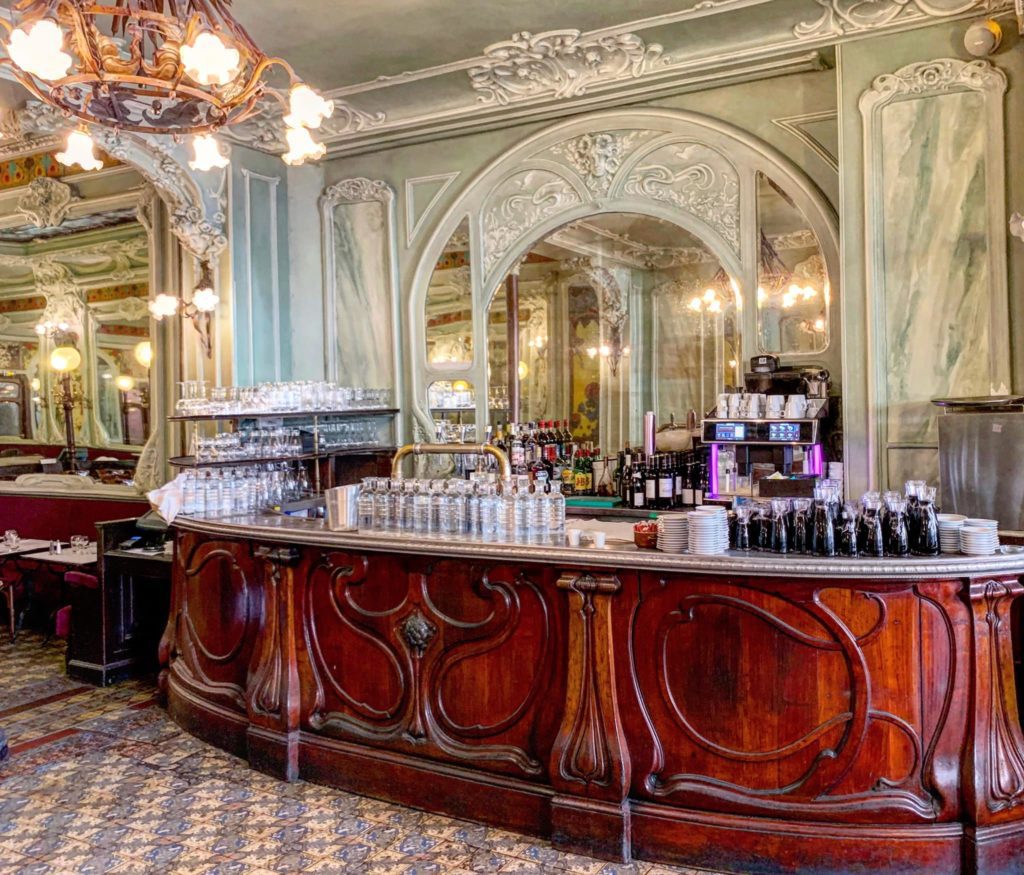 The woodwork — including an old mahogany bar by Louis Majorelle — gleams, the walls are decorated in exquisite mouldings and painted a soothing pale green, and the murals and stained-glass add facets of glittering colour. You feel as though you could be in an Art Nouveau jewellery box. More glamour still: Édith Piaf used to dine here.
16, rue du Faubourg Saint-Dénis 75010; click here for more information