There's an enhanced sense of celebration to the summer solstice in Paris, because the longest day of the year coincides with Fête de la Musique, the music festival that sees singers and bands of all genres setting up on street corners, in parks and bars, and even at some of the city's museums and monuments. Click here for this year's programme.
But if you can't physically be in Paris for this year's festival, you can still be there in spirit. Read on for a playlist of gorgeous songs that will musically transport you to the City of Light …
'Bonjour, Paris' — Audrey Hepburn, Fred Astaire & Kay Thompson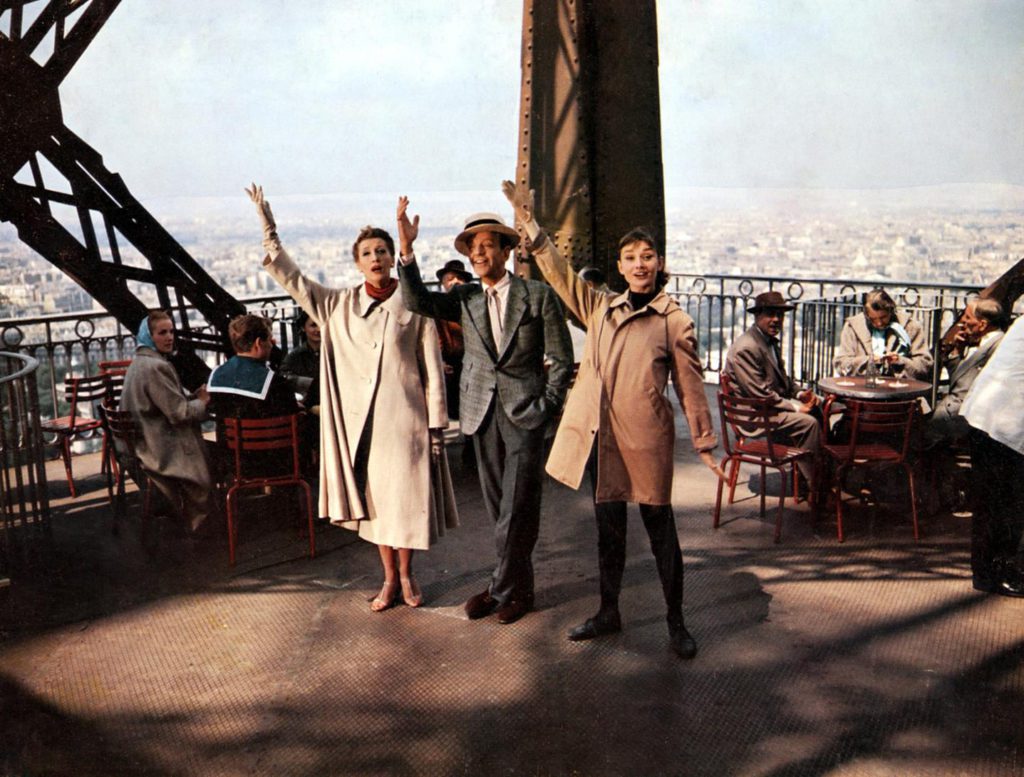 One of the star songs of the 1957 movie Funny Face, 'Bonjour, Paris' is a delight of a ditty, partly because it doesn't take itself too seriously. The first Paris-based number by photographer Dick Avery (Astaire), editor Maggie Prescott (Thompson) and model Jo Stockton (Hepburn), 'Bonjour, Paris' has an unashamedly American-in-Paris vibe to it, with lines like 'I'm strictly tourist but I couldn't care less.' The characters flit all over Paris, exclaiming 'It's too good to be true, all the things we can do' and 'Is it real? Am I here?' during fun vignettes outside the Ritz, by the Seine, on the top of Notre-Dame, and culminating in a sequence on the Eiffel Tower. And perhaps that's what makes the song so timeless, despite the colour-drenched 1950s backdrop; it so fabulously expresses the pinch-self excitement we all still feel on our first day in Paris.
'Paris Blues (main theme)' — Duke Ellington, with Louis Armstrong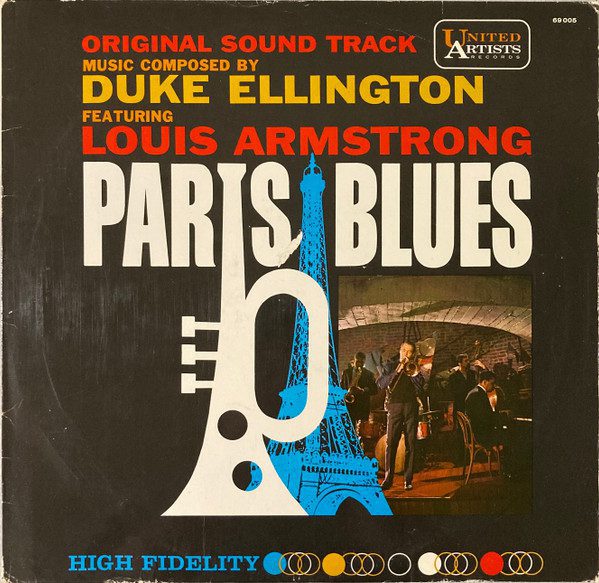 The entire soundtrack for the 1961 film Paris Blues (nominated for an Oscar, but pipped by West Side Story) is a must for lovers of jazz and Paris alike. All songs were composed by Ellington and feature Armstrong, who also starred, along with his trumpet, in the movie, one that's set in a Paris of smoky jazz bars, dreamy escapism and moody reality. Watch it for the stellar performances by Sydney Poitier, Paul Newman, Joanne Woodward and Diahann Carroll, and you'll appreciate the music all the more.
'April in Paris' — Ella Fitzgerald & Louis Armstrong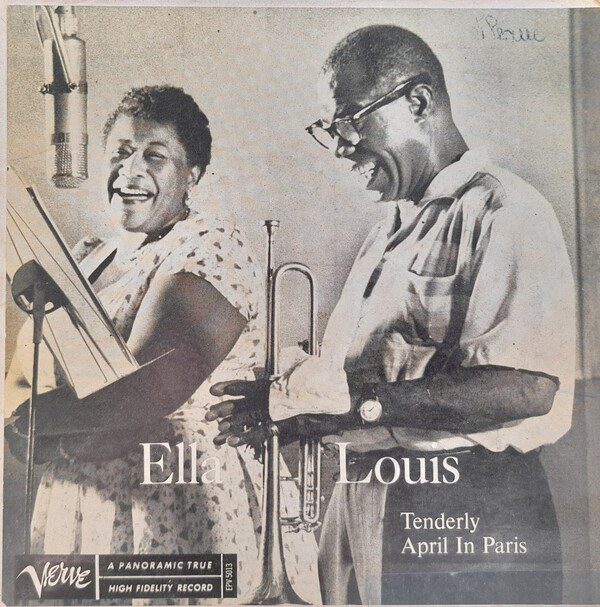 As the movie Paris Blues explored, African American musicians in the twentieth century adored Paris for its colour-blindness. Armstrong first visited in 1932, and regularly returned for work as much as inspiration, as did Fitzgerald. Composed for a 1930s musical (read the story here), the song 'April in Paris,' with its evocative 'chestnuts in blossom, holiday tables under the trees …,' became a phenomenon after the war, with the 1952 Doris Day movie of the same name, and a slew of jazz stars, from Charlie Parker to Thelonious Monk, putting out their own inspired renditions. But Fitzgerald and Armstrong's duet of 1956 has to be one of the loveliest, with its brilliant pairing of her soft velvety tones and his gravelly gruffness.
'I Love Paris' — Ella Fitzgerald
Fitzgerald proclaimed her adoration of the City of Light in this other classic, also recorded in 1956. Written by Cole Porter in 1953 for the Broadway musical Can-Can, 'I Love Paris' has been crooned by such luminaries as Bing Crosby, Frank Sinatra and Etta Jones, but Fitzgerald's take is particularly sublime for its mix of melancholy and mellifluousness.
'J'ai Deux Amours' — Josephine Baker
With its famous line 'I have two loves, my country and Paris …' 'J'ai Deux Amours' has become the unofficial theme song for American expats in Paris, but it's equally a call-to-arms for anyone who dreams of Paris yet must live elsewhere. Baker was the first African American woman to musically fall for Paris. Arriving in 1925 with La Revue Nègre, Baker loved Paris from the start — and the city loved her right back, for her comic talent, divine physique and joyous dancing. She'd found her spiritual home, and made it her new home, going on to star in movies as well as other theatrical productions. It was during a 1931 season at the Casino de Paris that Baker first sang 'J'ai Deux Amours' and the lines that would become her motto. The song seems to distill Baker's very essence, with its dreamy warbling delicately wrapped like tulle around an inner steeliness.
'Blues in Paris' — Sidney Bechet and the Claude Luter Orchestra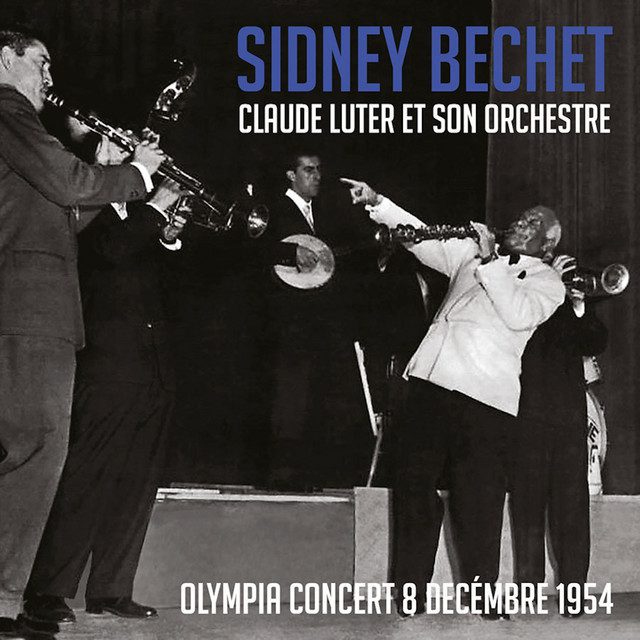 New Orleans-born Bechet arrived in Paris with Josephine Baker, and similarly fell for the city and its people, with the feeling very much mutual. He stayed until the late 1920s, but moved back to Paris permanently in 1951. By this time the saxophonist, clarinettist and composer was one of the world's most acclaimed jazz figures. Listen to any of the magical music from Bechet's collaborations with Parisian Luter — 'Si tu Vois ma Mère,' 'Petite Fleur,' 'Les Oignons,' 'Summertime,' 'Society Blues' — and you'll be taken right back to the hedonistic jazz bars of post-war Saint-Germain-des-Prés.
'Swing de Paris' — Django Reinhardt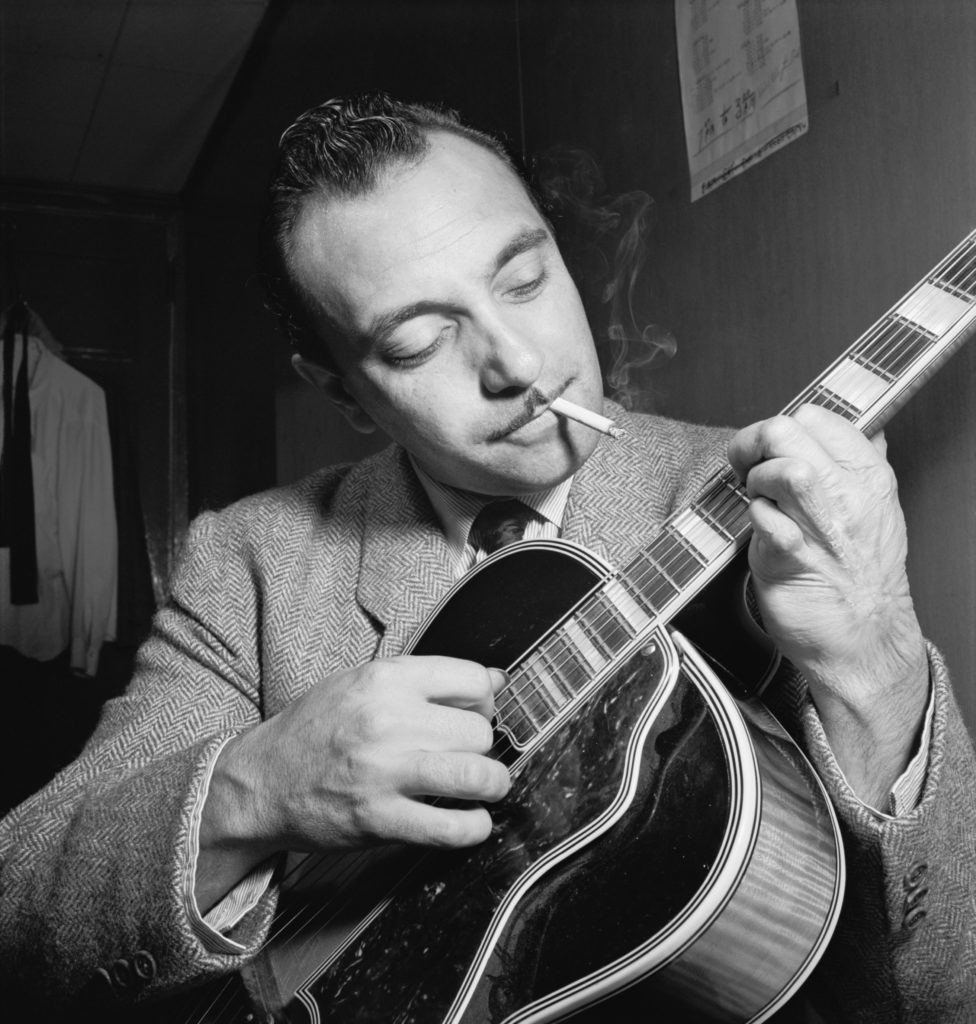 Paris went crazy for jazz after the first World War, when many African American musicians moved to Paris, the city of liberté, égalité and fraternité. Once the Great Depression forced many expats back home, French musicians began to experiment with the genre. Reinhardt, Belgian-born and of Romani descent, was one of the stars of the era, with his trail-blazing, jaw-dropping guitar style that inspired gypsy jazz, a unique spin on swing that was Paris's musical backdrop of the 1930s. 'Swing de Paris' was recorded in 1940; Reinhardt's music would go underground in during the Occupation of Paris, outlawed by the Nazis but revered by the Resistance, for whom his 1939 ode to peace 'Nuages' — written as the war clouds were darkening — would become the unofficial anthem.
'Sous les Toits de Paris' — Maurice Chevalier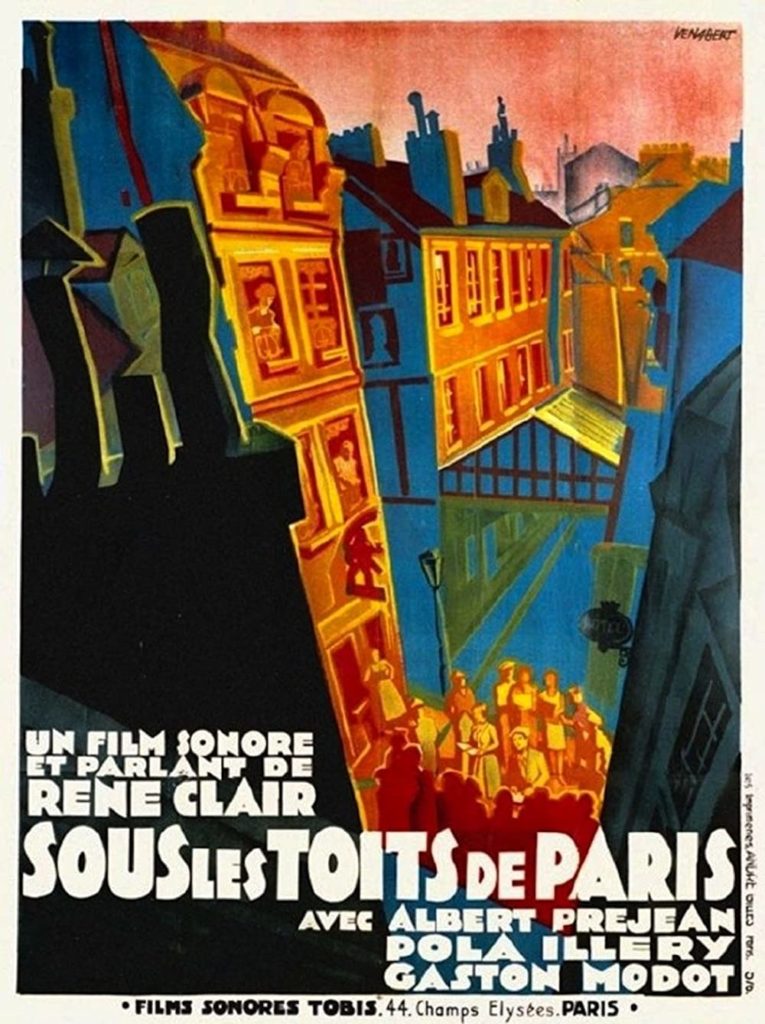 Musical Paris in the 1930s wasn't just about jazz; many celebrated songs broke out from the worlds of cabaret and film, crooned by the likes of Chevalier, but also Édith Piaf. These lyrical, story-telling French songs would become so popular, recorded by a variety of singers over the decades to come, that they have become woven into the fabric of French social consciousness. 'Under the Roofs of Paris' was the star song of a 1930 movie of the same name, and it tells the story of love lost and regained in a Parisian boudoir.
'Sous le Ciel de Paris' — Édith Piaf
'Under the Parisian Sky,' from 1951, was another eponymously named movie song. A heart-soaring tribute to the beauty of the City of Light — with its images of a joyous river and strolling lovers, an accordion-playing sailor and a rainbow-shot sky — it has become much loved around the world, thanks to renditions by superstars such as Bing Crosby and André Rieu. But it's Piaf's version of 1954, her voice thick with emotion, that is arguably the most powerful and beautiful.
'Sous les Ponts de Paris' — Eartha Kitt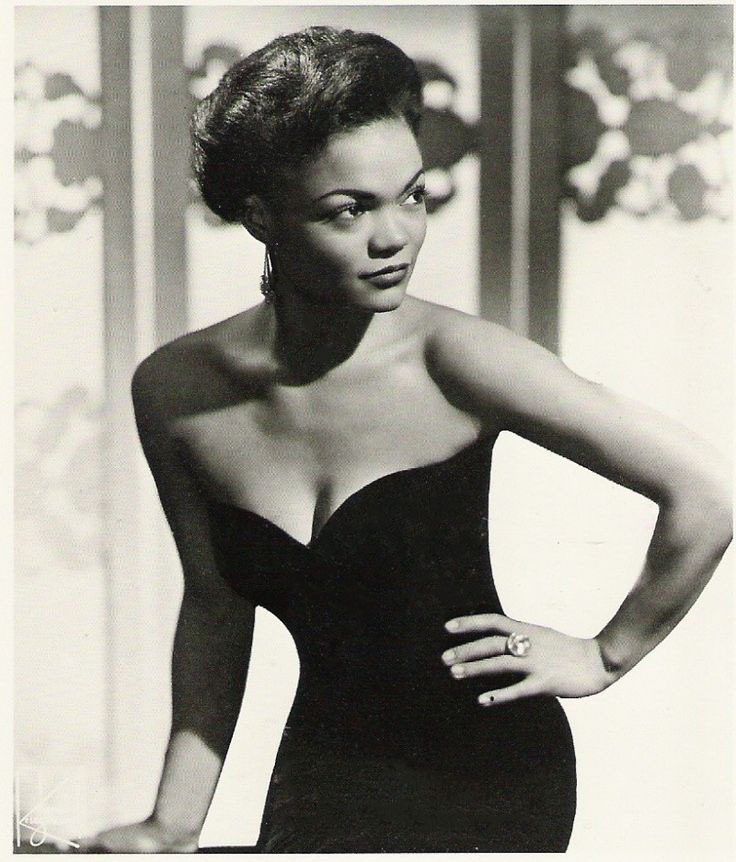 The original 'Under the Bridges of Paris,' dating from 1913, sings of the sadness of the Seine at night, a place of homelessness and misery, but later versions lightened this up. This was especially so when Kitt came along in 1953, adding some signature jaunty English and attitude to the mix. In her swaying, swooning rendition, with its accordion-inspired orchestral backing and lyrics like 'Under the bridges of Paris with you/I'd make your dreams come true,' the banks of the Seine are transformed into a seductive world for lovers.
'Sur les Quais du Vieux Paris' — Juliette Gréco
'On the Quays of Old Paris' — in which lovers retrace the steps of their first dates, past bouquinistes and fleuristes, in the Paris of living poetry and bohemian romance — was another song that sentimentalised the Seine. First sung in 1939 by Lucienne Delyle, who would go on to be one of France's favourite chanteuses of the 1940s and '50s, the baton was passed to her arguable successor Gréco, who rose to music and movie stardom from the late 1940s. She recorded her raspy, wistful take for the 1951 movie of the same name.
'Paris Canaille' — Léo Ferré
'Roguish Paris' is one of Gréco's most well-known, well-loved songs, but it was first recorded by Ferré in 1953. Another cabaret star — he once opened for Josephine Baker at L'Olympia — Ferré was originally a poor struggling artist, and despite the glamour of Paris in the 1950s, he held onto his anarchist political convictions. Perhaps that's why this song appealed to him; it might sound like a jolly, rollicking knees-up of a song, but the lyrics — 'Paris a pimp,' 'Paris a bandit' — speak of the darkness beneath the glitter of the City of Light.
'Revoir Paris' — Charles Trenet
One of France's most beloved popular singers, Trenet had his first huge hit with 'Boum!' in 1938 but he really boomed in the post-war years with a string of songs that paired catchy melodies with poetic lyrics, and instantly become national treasures. Two other mega hits included 'La Mer' and 'Douce France' (both of which Gréco, and countless others, have recorded over the years). In 'Revoir Paris' Trenet, who spent several years in America after the war, croons about the joy of finding himself back home in Paris.
'Les Champs-Élysées' — Joe Dassin
A fast-forward to 1969, and Dassin was still waxing lyrical about the joys of immersing oneself in Paris and its boulevards. 'Les Champs-Élysées' was a Frenchification of 'Waterloo Road' but it enjoyed more international acclaim, and has seen some sweet new versions in the years since, including by husband-and-wife duo Pomplamoose.
'To Paris with Love' — Donna Summer
For a 1970s-style song about Paris, look no further than this sultry tune from the Queen of Disco. 'To Paris with Love' was actually released in 2010, when it shot to number one on the US Billboard Dance Chart, but it has all the hallmarks of a seventies ballad: all breathy lyrics, electronic shimmer and hypnotic beats that make you want to polish off your platform dancing shoes.
'Paris' — Malcolm McLaren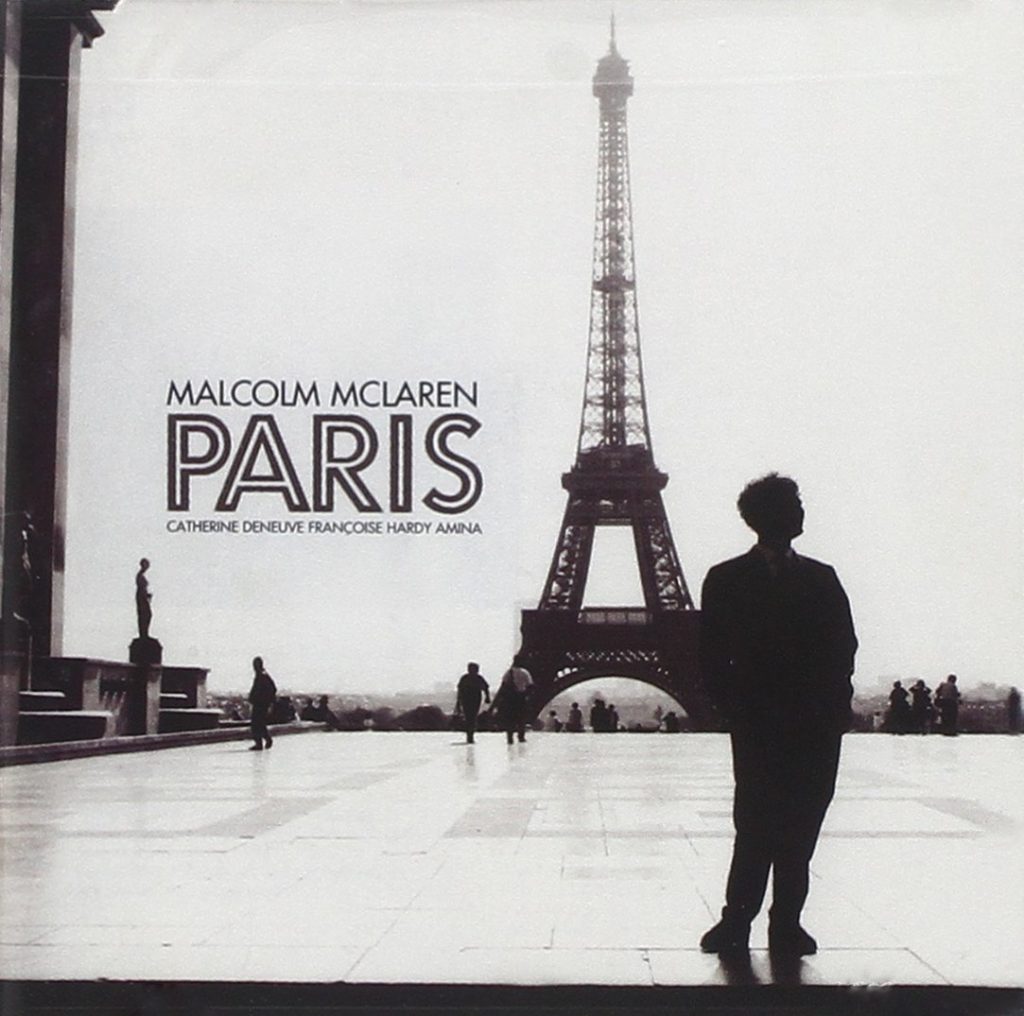 This 1994 album by the former manager of The Sex Pistols is a tribute to the world of Paris jazz and there are some sparkling musical gems within this intriguing, albeit sometimes strange, creative project. 'Paris Paris' stars the voice of Catherine Deneuve and 'Jazz is Paris' trumpets away around lines such as 'I wore black on Saint-Germain-des-Prés' and 'I travel miles and miles in bed/Miles of Miles playing in my head.' It's not on Spotify so click the YouTube links above or listen to the entire CD1 here.
'Little French Song' — Carla Bruni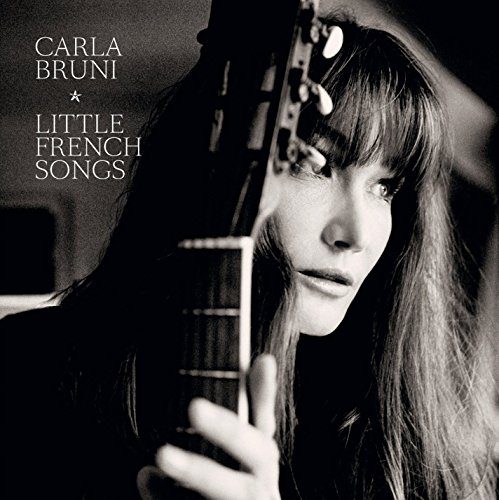 A more recent ode to twentieth-century French music is this gorgeous ditty from the former First Lady of France and Italian supermodel. With an infectious mix of franglais and a pretty, pouty vocal style, Bruni celebrates all the French musical greats — she names everyone from Charles Aznavour to Serge Gainsbourg — and will take you, as the lyrics promise, 'to Paris, to Pigalle ou L'Île Saint-Louis … de Bastille aux Tuileries.' Play it whenever you're down; this clever and catchy musical trip to the City of Light is sure to pluck at your heartstrings.