The first half of this year saw the release of so many wonderful books set in or about Paris that it was hard to imagine that the second half would see a repeat performance. Happily, for francophiles and bibliophiles alike, the publishing trend is powering on, especially when it comes to historical fiction.
Read on for the six novels that will transport you to a past Paris, as well as the top picks in other genres, including City Guides, a category booming once more now that we can travel for real, and not just through the pages of books.
HISTORICAL FICTION
The Last Restaurant in Paris by Lily Graham. This multiple-timeline book makes for dynamic and compelling reading. It opens with one woman's search for the truth about her biological grandmother and what really happened on a wartime Paris restaurant's fateful final night. We go back in time to meet a fascinating heroine and come to appreciate the tightrope of moral ambiguity that Parisians (and especially Parisiennes) had to walk during Nazi occupation. The heaviness is lightened up with flashbacks to earlier sun-warmed scenes in Provence, which are so evocatively written you can almost smell the lavender.
The Three Lives of Alix St Pierre by Natasha Lester. As its title suggests, this book — part spy mystery, part romance — is also set within several periods: just before, during, and several years after World War II, with many scenes taking place in Switzerland. The Paris scenes, of course, are sumptuous — Lester, a fellow Paris dreamer has set many of her swoon-worthy books in the City of Light — particularly those that take place within the House of Dior and the Ritz. Lester is also a genius at creating and fleshing out captivating heroines; in Alix St Pierre, we see a woman of many facets, how she has been shaped by external forces, but also how she fights back to be her own person. It's a riveting read.
The Forgotten Bookshop in Paris by Daisy Wood. This tear-jerker of a novel is executed in the more common dual-timeline approach, but what makes it feel fresh is that the modern-day protagonist is a woman in her midlife years. Juliette moves from America to Paris for two reasons: to get over a divorce, and to delve into her French grandmother's mysterious early years in occupied Paris. Cue themes of love, bravery and sacrifice, all set within a Parisian bookshop that Juliette is determined to bring back to life.
The Lost Song of Paris by Sarah Steele. Another dual-timeline novel (with one setting being London), The Lost Song also features a more mature modern-day (well, 1997) protagonist: a widow whose grief for her late husband drives her to bury herself in her work as an archivist. When a newly declassified file lands on her desk, she has the chance to investigate the truth about the wartime French spy 'Colette', a renowned pianist who was accused of being a Nazi collaborator. Steele — author of two other books including the delightful The Missing Pieces of Nancy Moon — trained as a classical musician, which no doubt is one secret to her book's lovely lyrical quality.
The Last Hours in Paris by Ruth Druart. The author of the top-selling When Paris Slept knows how to write a truly immersive tale, woven through with all the emotions. The Last Hours is her follow-up to that debut novel, another dual-timeline that deftly examines the longer-term consequences of Nazi occupation and brutality. What also offers a new lens to the genre is the taboo wartime romance between a woman in the French Resistance and a German soldier, making for a heart-breaking clash of love and duty.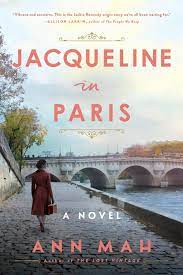 Jacqueline in Paris by Ann Mah. Most lovers of the French wartime sub-genre of historical fiction would have read Mah's gorgeous The Lost Vintage of 2018. Her long-awaited follow-up imagines the life-changing college year that Jacqueline Bouvier spent in Paris, a city still recovering from Nazi occupation. As ever, Mah's prose is elegant and attentive, quite mesmerising in the way it brings scenes to life and takes you into Jacqueline's mind. While this is a highly fictionalised account, you can't help but feel, at times, as though you're reading a memoir. Speaking of … 
BIOGRAPHY & MEMOIR
The Red Widow: The Scandal that Shook Paris and the Woman Behind it All by Sarah Horowitz. This bio doubles as a true crime novel, another booming genre, although a difference is that it's set further back in history than most: Paris of 1889, as the Belle Époque is well underway. Was Marguerite Steinheil a murderer or just misunderstood? The socially ambitious femme fatale — who's infamous to this day in France — gained notoriety after a string of affairs (including one with a president, who died shortly after one of their assignations), but mostly her possible involvement in the double murder of her husband and stepmother. After a tabloid trial, she was acquitted by the jury, if not public opinion. In writing about Steinheil, Horowitz also examines the social conventions and moral code of the times, as well as the just-beneath-the-surface decadence of fin-de-siècle Paris.
Kiki Man Ray: Art, Love, and Rivalry in 1920s Paris by Mark Braude. The it-girl of her iconic times, the queen of Montparnasse, a singer and artist's model … Kiki, born Alice Prin, was all that and so much more. Nevertheless, she's often written off as merely a muse of photographer Man Ray, with whom she had a tumultuous relationship; this entertaining biography makes the captivating Kiki the rightful star of her own story.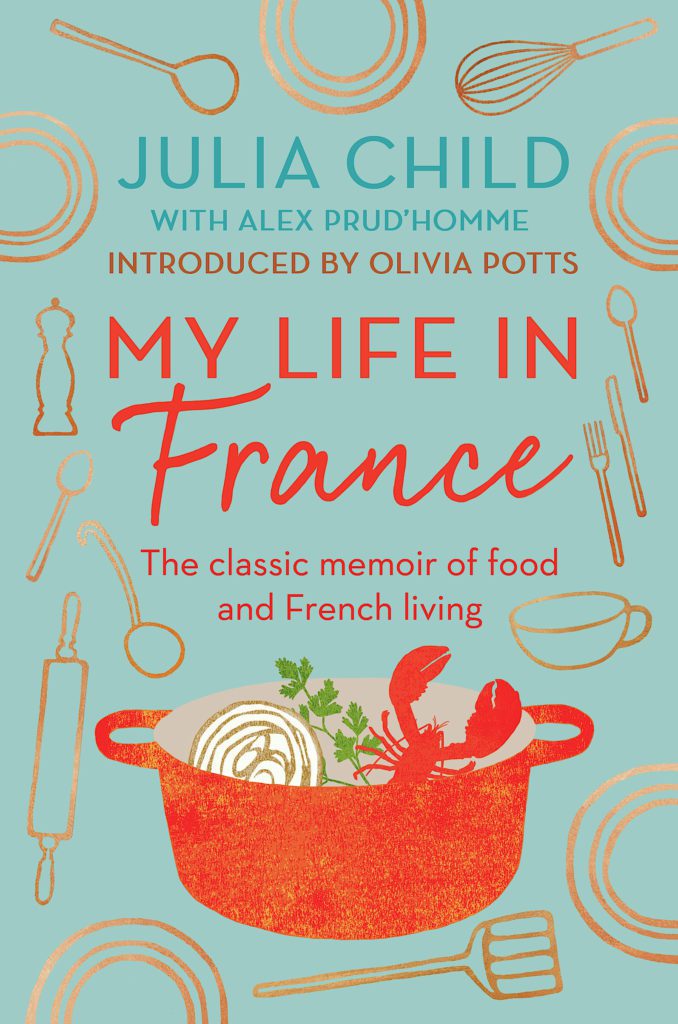 My Life in France by Julia Child and Alex Prud'homme. A welcome re-issue of the 2006 autobiography that inspired the film Julie & Julia, My Life in France, penned with the help of Child's grand-nephew, is a delightful read that will have you loving this treasure of a women all the more. Julia and her husband arrived in Paris in 1948, and this memoir does double-duty as an insightful recollection of a city recovering from wartime deprivations, blooming back to life just as Child came gloriously into her own, too.
VISUAL TREATS
Americans in Paris: Artists Working in Postwar France 1946-1962 by Rashida Braggs. A coffee table-worthy tome that's not only a fabulously illustrative guide to the expat painters, musicians and film figures living in the City of Light just after World War II, but also a serious scholarly examination of this exciting era of abstract art and expressive jazz, featuring insightful essays and never-before-published interviews with various artists and industry players.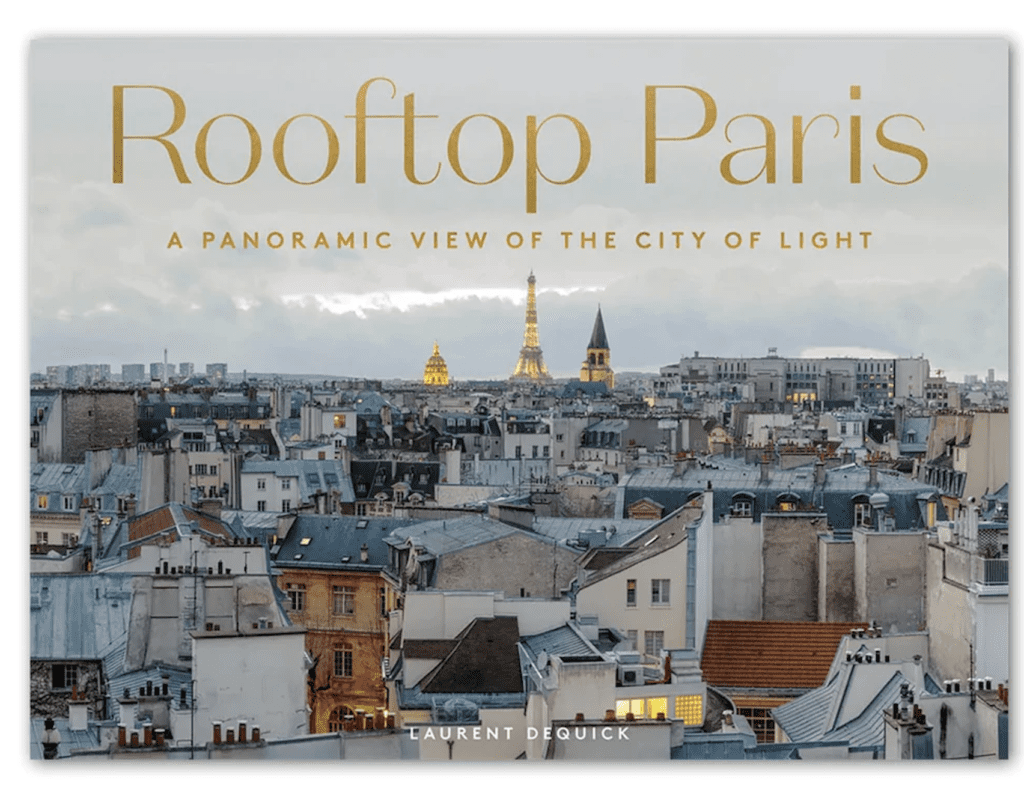 Rooftop Paris: a Panoramic View of the City of Light by Laurent Dequick. A super-cute accordion-folded gift book (one for a friend; one for yourself!) that opens up to reveal heart-fluttering vistas across the Parisian canopy.
Churches of Paris by Peggy Shannon. So glossy that its photos of stained-glass windows positively glimmer, this lusciously photographed tome also serves as an inspiring guide; it covers 37 of the city's key churches, sharing historical and architectural information that will enrich your next real-life visit. And that neatly brings us to the genre of …
CITY GUIDES
Art Hiding in Paris: An Illustrated Guide to the Secret Masterpieces of the City of Light by Lori Zimmer (author) and Maria Krasinski (illustrator). The abovementioned book might well inspire one Parisian holiday themed around the city's churches; this one will have you embarking on a treasure-hunt-style walking tour of a different kind. Charmingly illustrated, it takes us down side-streets, into old artist's studios and through various parks and nooks, to showcase 100 of the city's lesser-celebrated artistic treasures, such as an old theatre façade originally sculpted by an up-and-coming artist by the name of Rodin.
Don't Be a Tourist in Paris (Third Edition) by Vanessa Grall. The popular blogger (Messy Nessy Chic) and Instagrammer (@messynessychic) also loves a down-the-rabbit-hole approach to a holiday. The latest issue of her top-selling guide will have you sticking post-it notes on every page.
Paris Histories & Mysteries by John A. Frederick. Imagine a walking tour of Paris, where a genial history-buff of a guide leads you, flâneur-style, around the city's streets, bringing some of their most fascinating stories to life with all sorts of amusing anecdotes and titbits of trivia. Think of this book as a literary equivalent of such a tour.