Paris is a city that serves up one food revelation after another, so it's not surprising that we try to recreate our gastronomic memories in-between visits. If you need help keeping those remembrances alive, these cookbooks will take your tastebuds back to your happy place …    
Tasting Paris: 100 Recipes to Eat Like a Local by Clotilde Dusoulier
Parisienne food writer Dusoulier has published several books since launching her popular blog, Chocolate and Zucchini, including the stellar The French Market Cookbook. Most recently, the lover of fresh, colourful food — along with high-quality sweet treats — poured her passion for Paris into this gorgeous tome. Dusoulier has hosted many food tours in Paris, and in this book she takes us on a virtual jaunt through her favourite Parisian dishes, setting the scene beautifully as she would in person.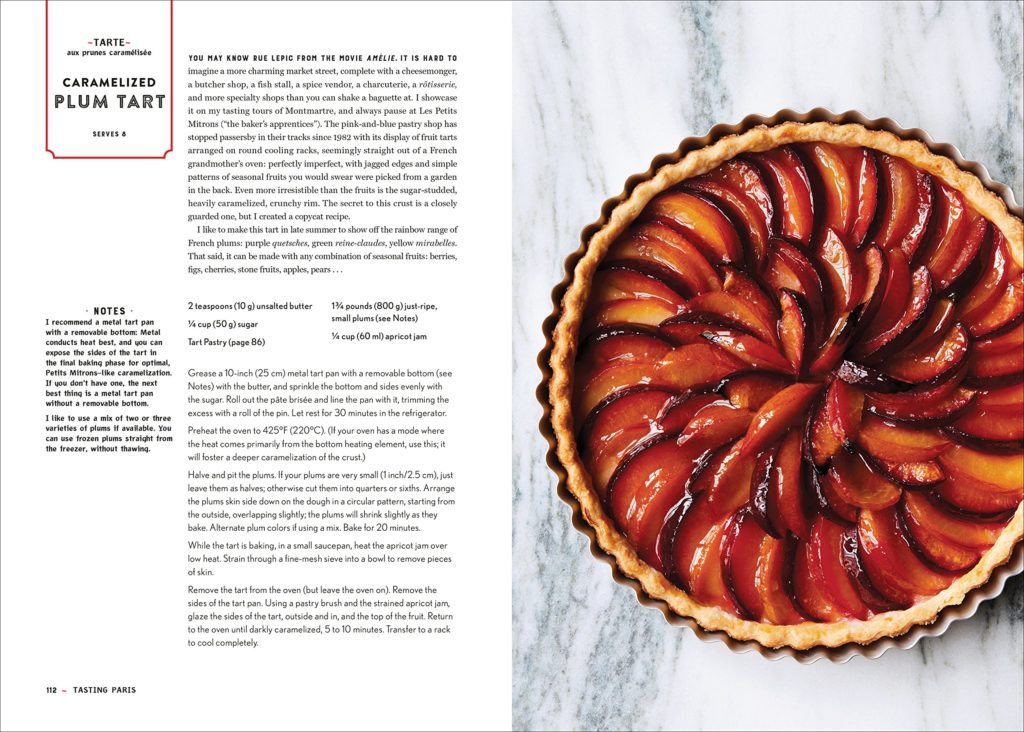 One star dish is the Caramelized Plum Tart, which she explains is inspired by the beloved Montmartre pastry shop Les Petits Mitrons. True to Dusoulier's signature style, there is a mix of dishes, from traditional to vegan, often served up with twists or suggested variations, and all in easy-to-follow steps.
Le Petit Paris: French Finger Food by Nathalie Benezet
The French-born Benezet began Le Petit Paris as a pop-in business in London. Her super-cute book brings together her favourite French snacks, from traditional bite-size treats (cheese gougères, quichettes) to classic French dishes made over into delightful miniature form (egg mayo, clafoutis).
It's the perfect book if you're hosting a party — or, if you're on your way to one, it's also an ideal hostess gift.
Emily in Paris: The Official Cookbook by Kim Laidlaw
If you can't get enough of the visual feast that is Emily in Paris, this should satisfy some of your cravings until season three hits Netflix screens (thought to be early 2023). The 75+ recipes are inspired by the show, such as Gabriel's Omelette aux Fines Herbes, Pierre's Cracked Crème Brûlée and mouth-watering canapés that could well be served up on silver platters at any of Emily Cooper's glittering soirées.
The recipes are grouped according to style of eatery — bistro, brasserie, restaurant, patisserie, café — so most classic French dishes are covered, from cheap and chic (the 20-Euro Caesar Salad) to those a little more haute cuisine. And because Emily in Paris is about an expat in Paris, there are several nods to transatlantic taste. Quiche au Ciment Deep-Dish Pizza, anyone?
Sweet Paris: Seasonal Recipes from an American Baker in France by Frank Adrian Barron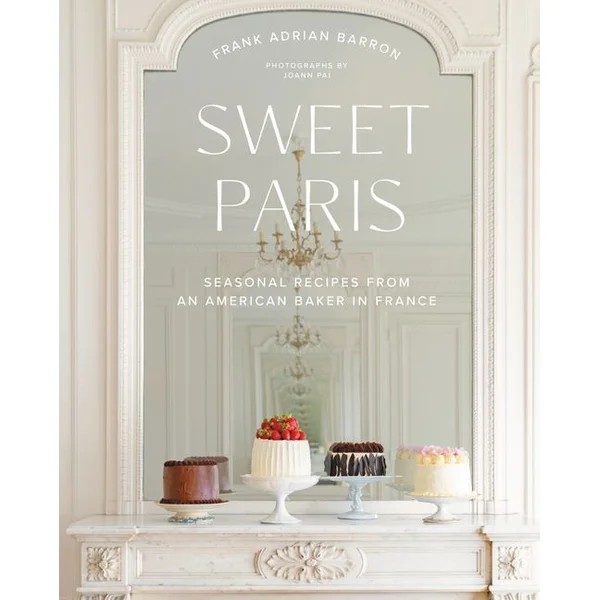 Speaking of expats in Paris … Frank Adrian Barron — a.k.a @cakeboyparis to his many Instagram fans — has sprinkled both French and American influences into this irresistible collection of 59 desserts, which are categorised according to season.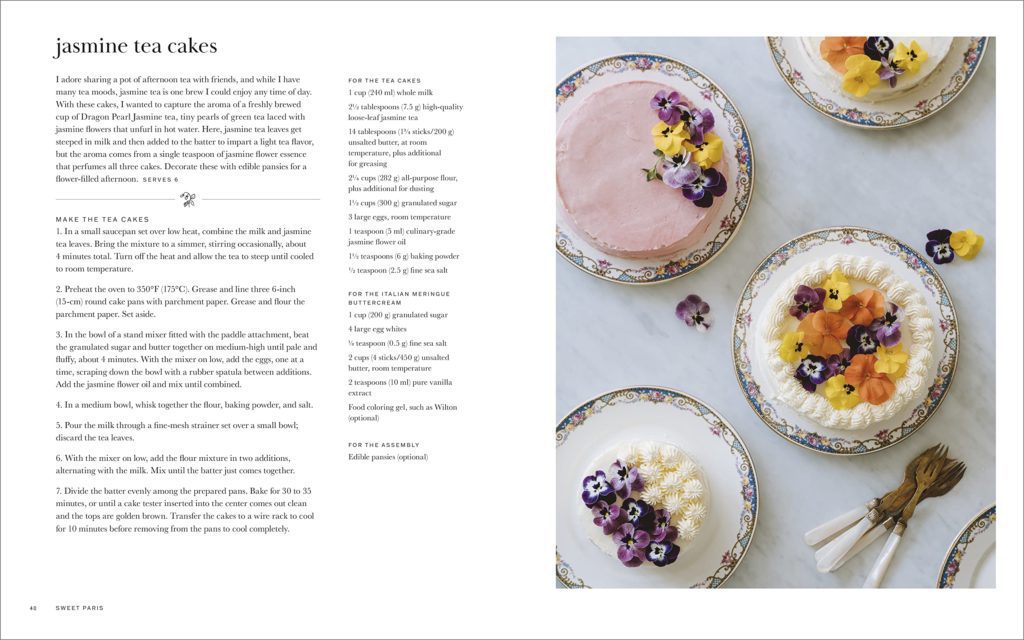 From tea-time treats to lavish layer cakes, there's something (and more) for everyone and every occasion.
My Paris Kitchen: Recipes and Stories by David Lebovitz
David Lebovitz is another much-followed American chef in Paris, whose light-hearted take on life as much as food has seen all of his books become best-sellers. The Sweet Life in Paris: Delicious Adventures in the World's Most Glorious — and perplexing — City is a particularly fabulous mix of memoir, humour and recipe (don't miss his must-try lemon-glazed madeleines).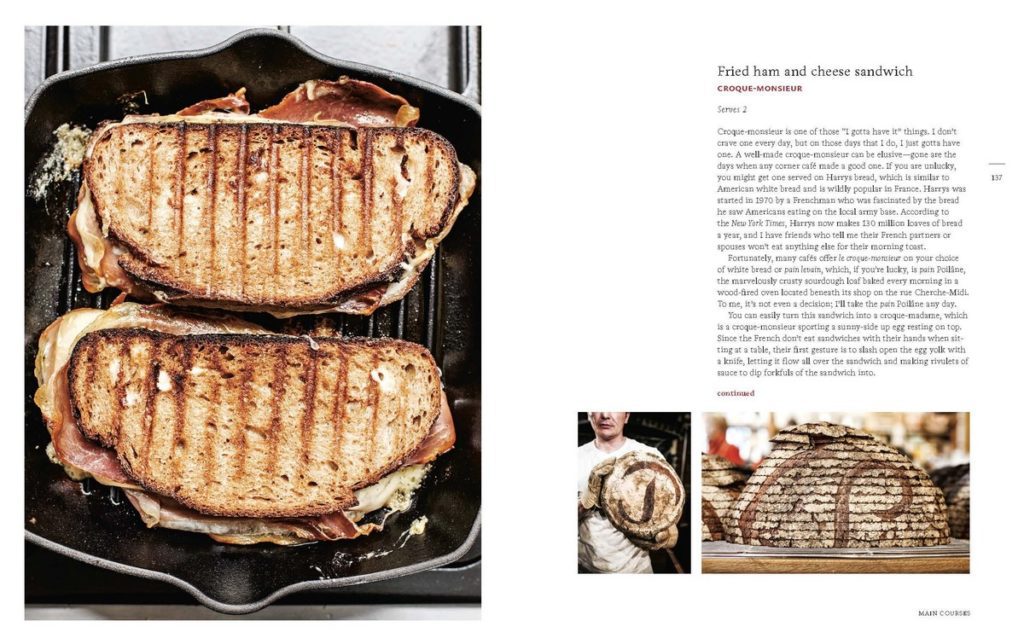 With My Paris Kitchen, he showcases 100 sweet and savoury dishes that reflect the Paris he knows and loves. In addition to the enduring classics — Soupe à l'Oignon, Coq au Vin, Croque-Monsieur — there are recipes with an international twist, in keeping with Paris's status as a global city — think Lamb Shank Tagine and Dukkah-Roasted Cauliflower.
My Paris Market Cookbook: A Culinary Tour of French Flavors and Seasonal Recipes by Emily Dilling
Fellow expat Dilling, who hails from California, trawled the Paris markets to create her ultimate menu of simplified but flavour-packed French dishes for every season.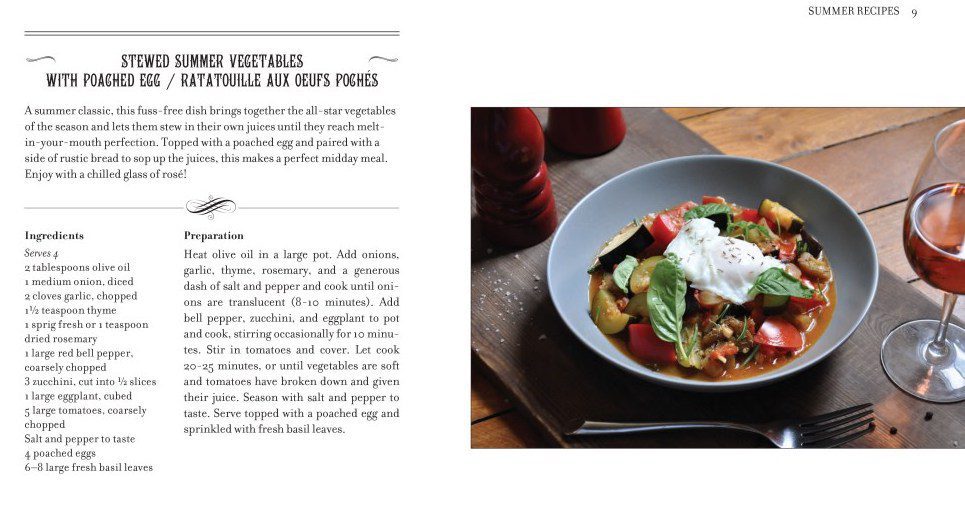 She also shares her top market-shopping advice, as well as her insider tips for how to up your eating and drinking game the next time you're in Paris — think natural wine bars, craft breweries and farm-to-table restaurants.
World Food: Paris by James Oseland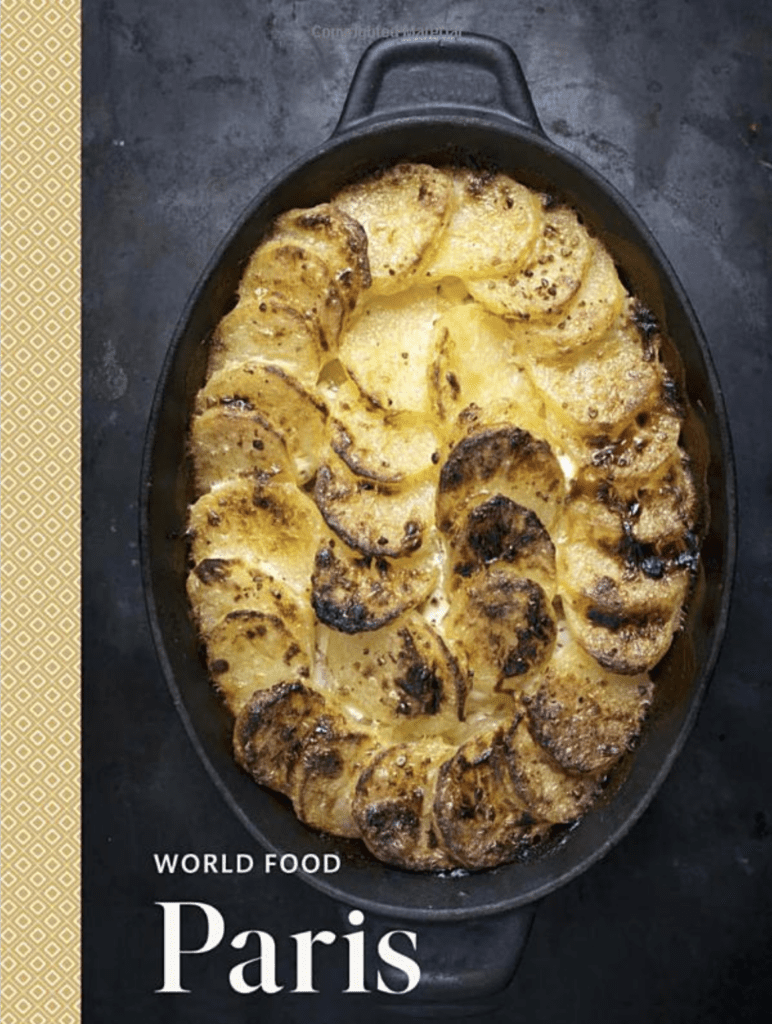 A former editor of Saveur turned globe-trotting writer of the World Food series, Oseland spent two years in Paris, researching the foods that Parisians actually cook and eat. The result, according to French chef and author Jacques Pépin, is a 'book that embodies the culinary soul of Paris.'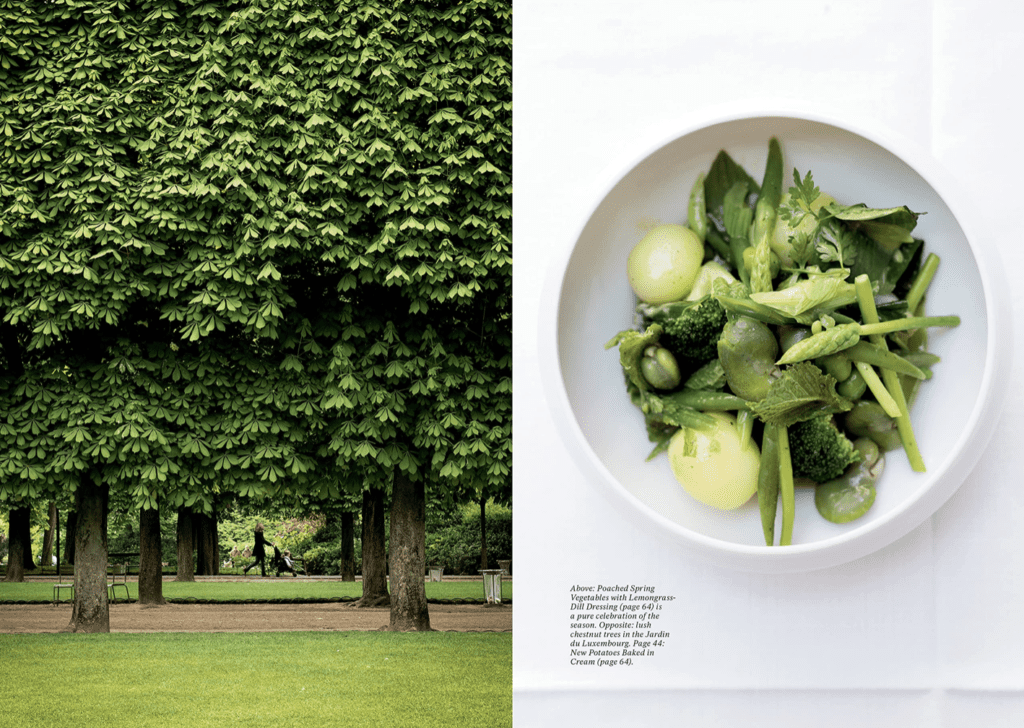 Amid the luscious photographs — of Paris as much as its food — are easy-to-follow recipes (from the tried-and-true classics to more multicultural takes) as well as gastronomic advice your dream Parisian bestie would dish out to you, such as how to cook a steak to bistro-perfection and how to prepare a Paris-style apéro (drinks party).
The Little Paris Kitchen: Classic French Recipes with a Fresh and Simple Approach by Rachel Khoo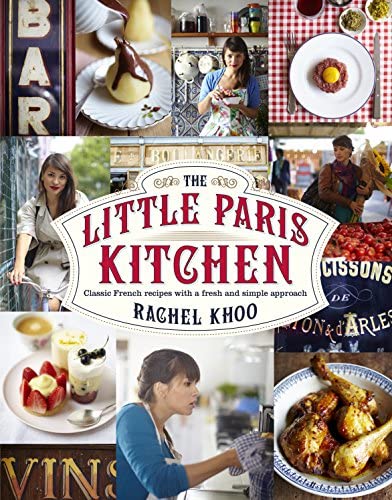 To many Francophiles, Khoo's life has played out like a dream. After graduating from the acclaimed Central Saint Martin School of Art and Design, the Londoner moved to Paris to pursue her real passion: studying pastry making at Le Cordon Bleu. She stayed on in her spiritual city, working in catering and hosting dinners for two in her tiny Belleville apartment. Word spread about the wonders Khoo could whip up in her petite cuisine Parisienne, and the BBC soon came knocking. This book complements the popular television series, which explains its reportage-style feel, with engaging photos of Khoo cooking at home, as well as out and about in Paris, shopping at markets or visiting favourite cafés. But there's substance as much as style.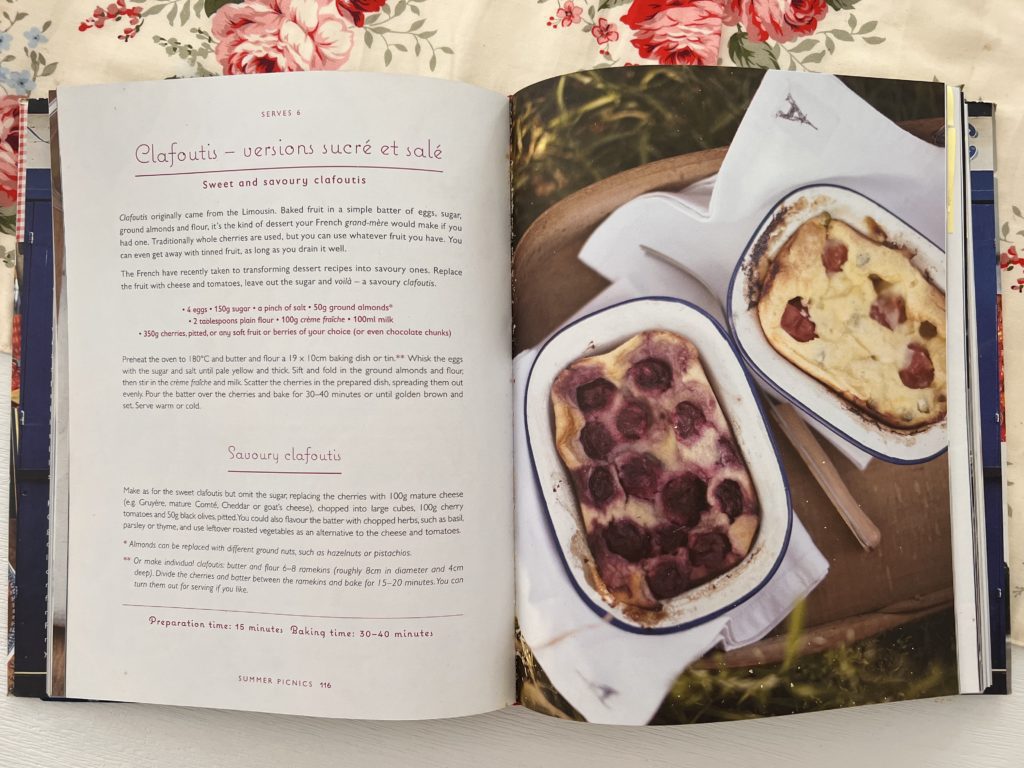 The 120 recipes are as inspiring as they are inspired (think classics with a Khoo-esque twist, such as Croque Madame Muffins or tarte tatin where the pastry is cooked separately from the apples), and are totally user-friendly — even if you only have a small kitchen yourself.
In Love with Paris: Recipes and Stories from the Most Romantic City in the World by Anne-Katrin Weber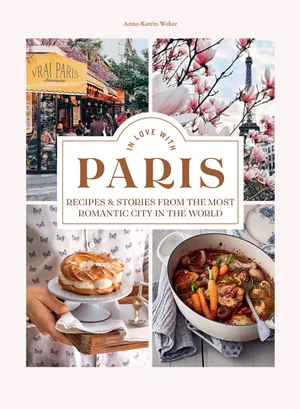 There might be just 50 recipes in this book, but it's very much a case of qualité over quantité, in suitably French fashion.
The recipes are for classic and can't-go-wrong dishes, snacks and sides — so if you only want one book you can keep going back to, so that you can hone a few signatures of your own, this could well be it. Especially if you love everything to do with Paris, because this visual treat of a book is not just a celebration of the city's food, but of the city itself. You'll find inspiration for planning your next Paris trip while you wait for your poulet to be rôti.
Parisian Cocktails: 65 Elegant Drinks and Bites from the City of Light by Laura Gladwin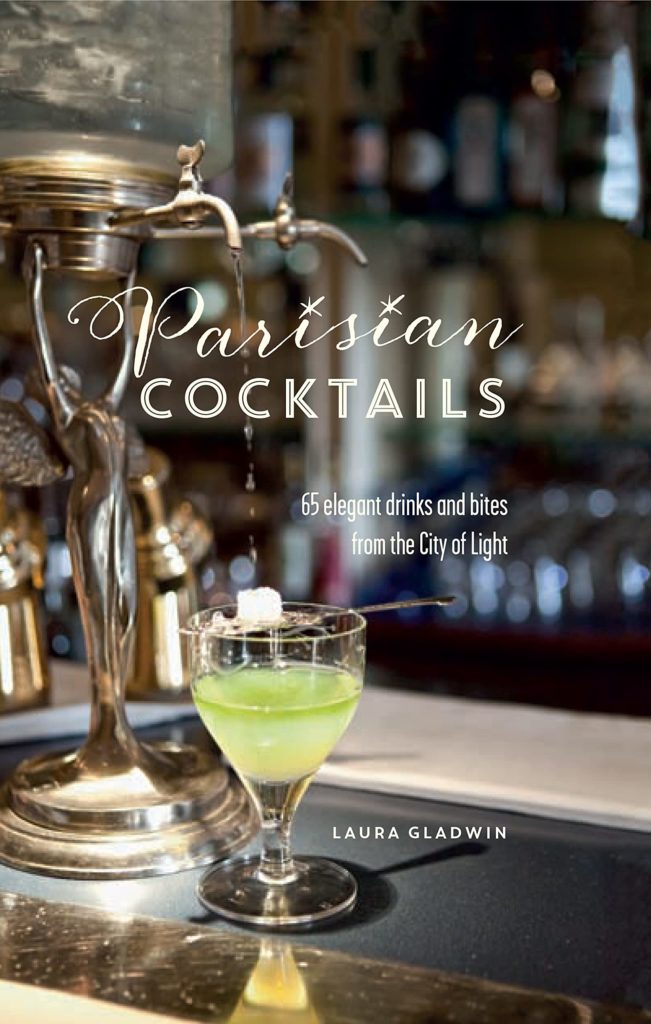 If you can't at present pop over to Café de Flore for a kir or to La Closerie des Lilas for a martini, this book might well be your next best go-to.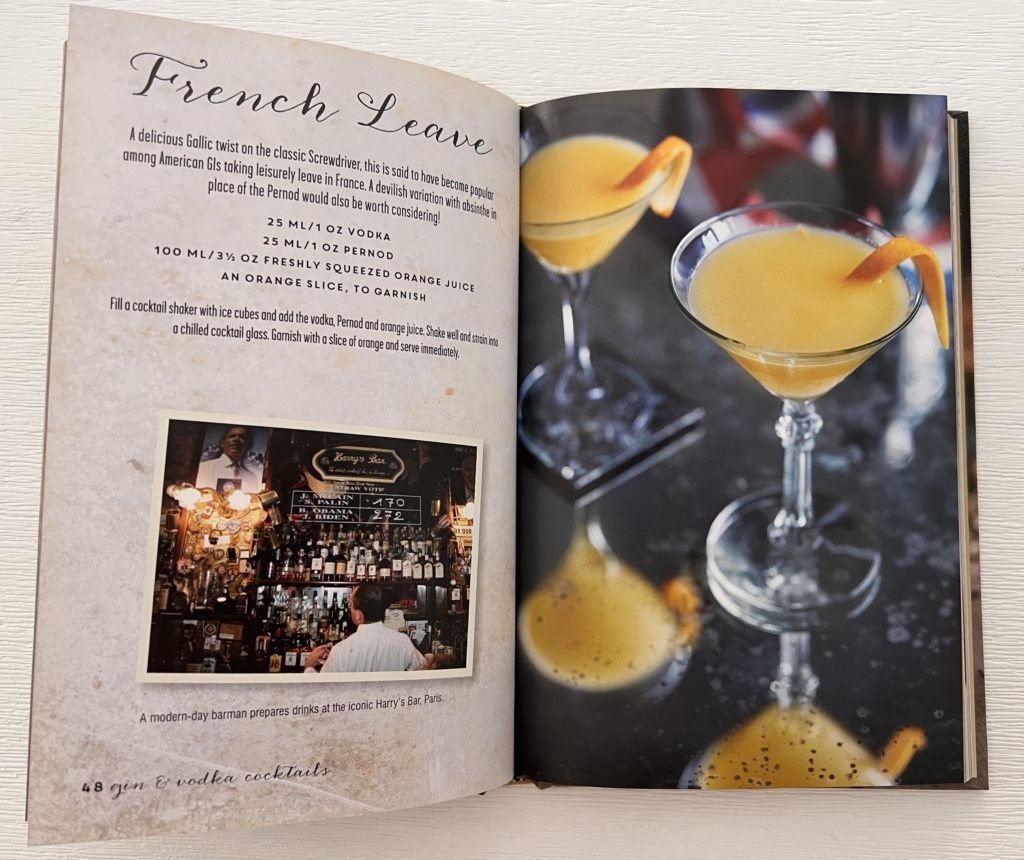 It covers Paris's favourite drinks, from apéritifs to digestifs, from 'all-day cocktails' to those that pack a more powerful punch — and stylish snack suggestions, too.