Many Parisian hotels have been imagined (or reimagined) for the Instagram age — all sleek silhouettes and cool detailing that make for dramatic selfie backdrops. But if you prefer olde-worlde to modernist, you'll be delighted to know that some hotels in the City of Light remain firmly styled in a past Paris, one of floral papered walls and crystal chandeliers and dainty furniture that Madame de Pompadour would have swooned for. The Ritz is the queen of pretty Parisian hotels, of course, but you pay for the perfection. There are other lovely hotels, however, that combine vintage gorgeousness with prices that are also on the more retro side. Read on for five favourites …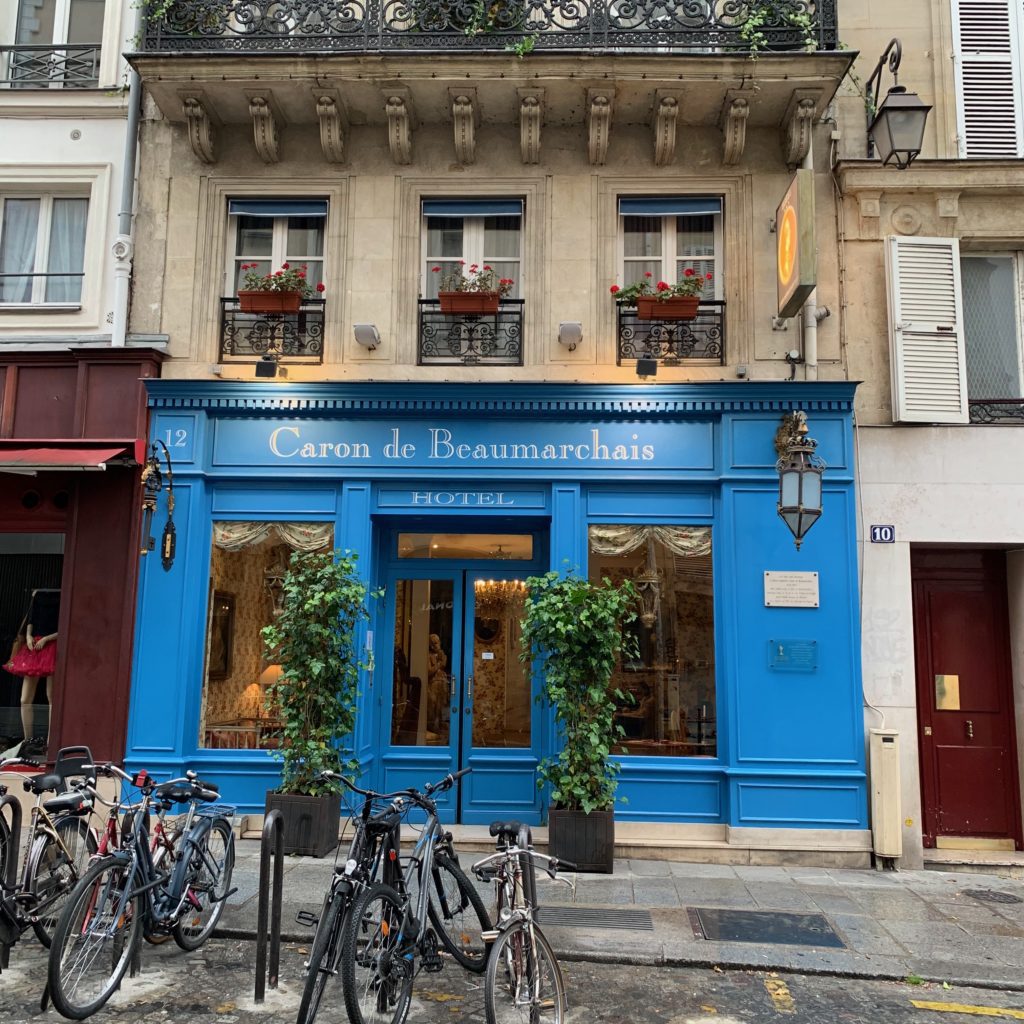 Inspired by the eighteenth-century writer Pierre-Augustin Caron de Beaumarchais — who wrote The Marriage of Figaro on this very street, at no.47 — this charmer of a hotel takes you right back to pre-revolutionary, rococo-minded Paris.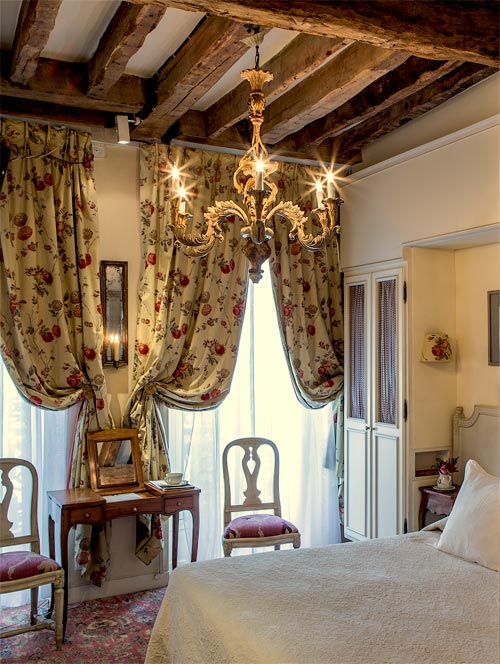 The lobby, with its antique harp, card table and fireplace, makes you feel as though you've stumbled into a ghost of a literary salon, while the bijou beamed-ceiling rooms are decorated with whimsical antiques and fresh roses, perfumed as though by the spirit of Pompadour herself.
12 Rue Vieille du Temple, 75004; From €170 per night.
Situated within the picturesque Passage Jouffroy, this hotel is named after Romantic composer Frédéric Chopin, who used to walk this way en route to meet his love, author George Sand.
The lobby is fittingly decorated in Romantic Era style; the rooms are more simple but bright and cheery — and some have whimsical views over quintessentially Parisian rooftops.
46 Passage Jouffroy, 75009; From €110 per night.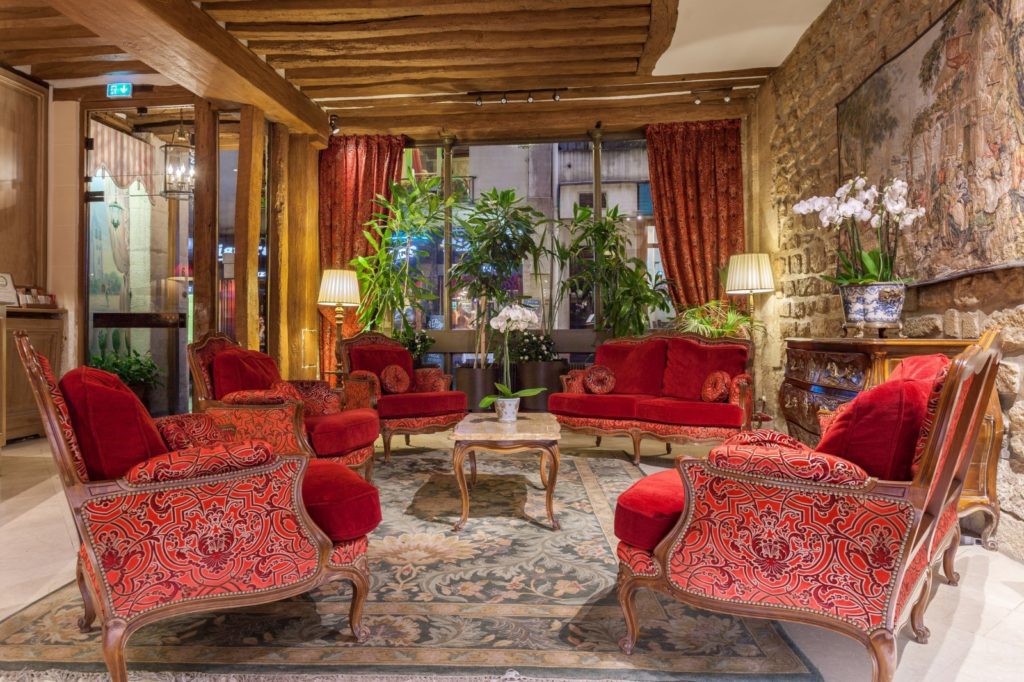 Over on the Rive Gauche, in a historic street just off the lively Rue de Buci — a former Saint-Germain-des-Prés market strip that is now lined with bars and cafés — the Grand Hôtel de l'Univers is so fabulously located that you might barely want to be in your room.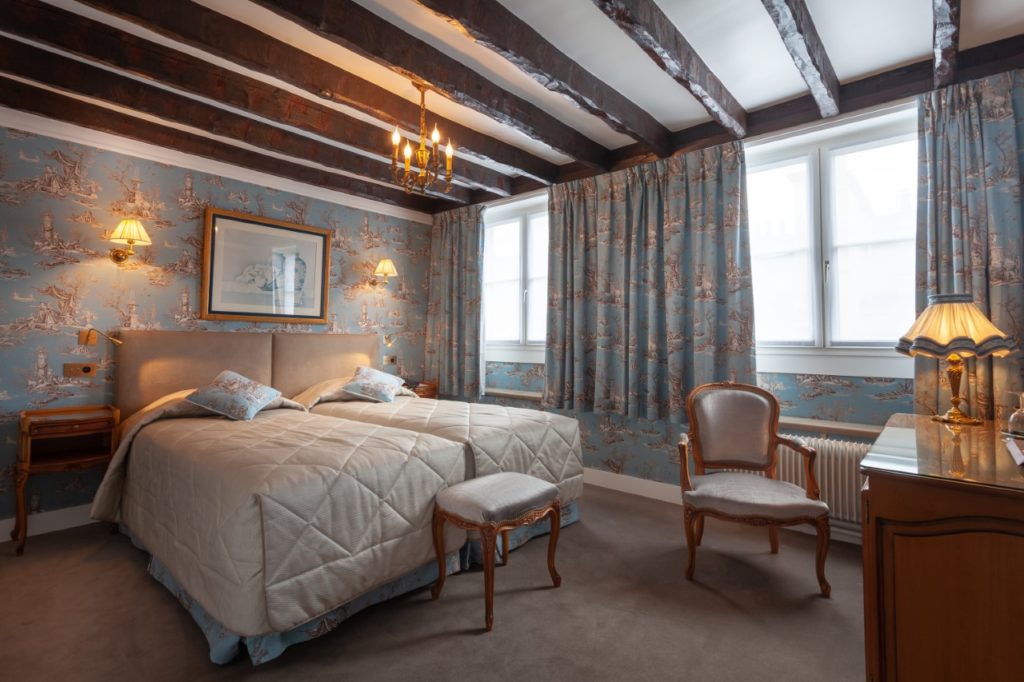 But the interiors here make for a wonderful haven, from the warm, velvety foyer to the prettily decorated rooms, all featuring ceiling beams dating back to the building's seventeenth-century origins — as does the sculpture, an old sign, on the façade.
5 Rue Grégoire de Tours, 75004; From €170 per night.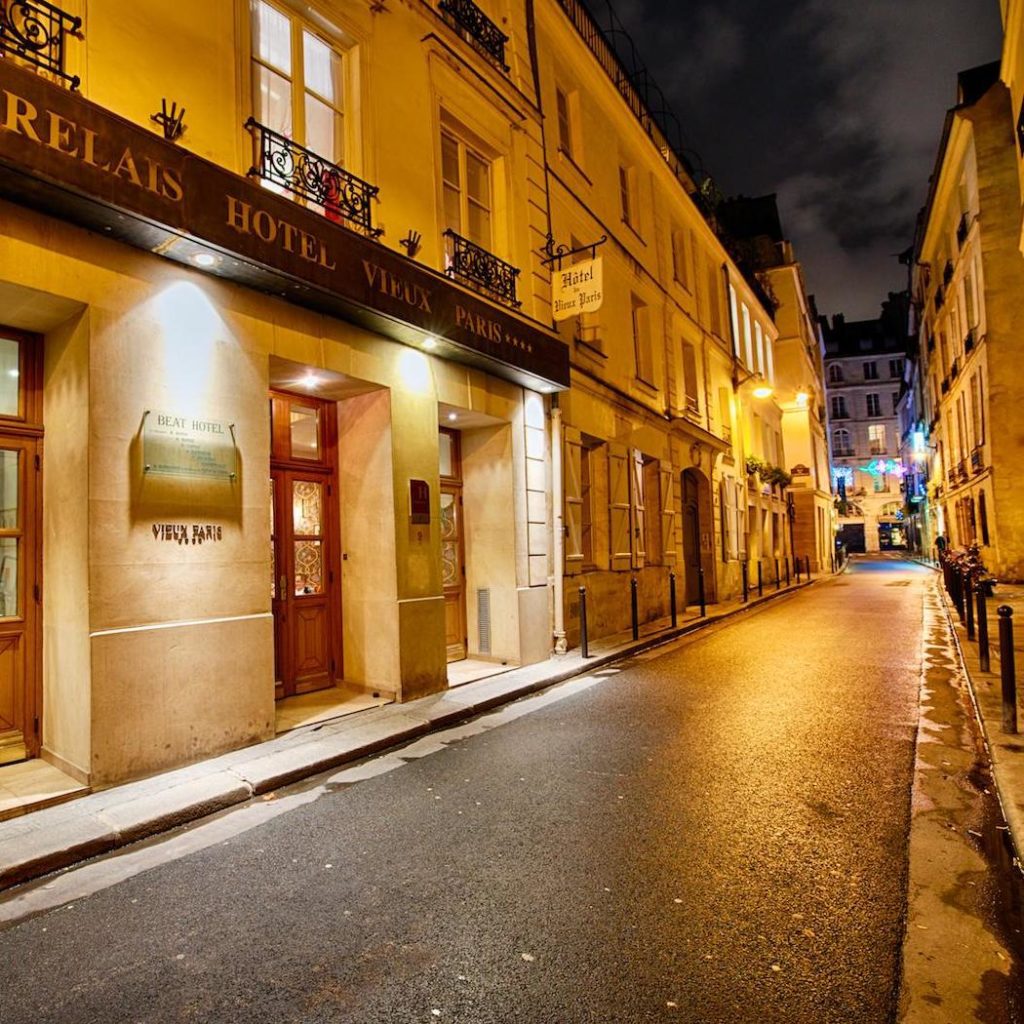 On another evocative medieval street of the sixth arrondissement is this much-loved hotel. Think ancient beams, antique furniture carved from glossy woods, and Toile de Jouy-lavished walls, curtains and beds. It really is like stepping back into old Paris, as the name promises.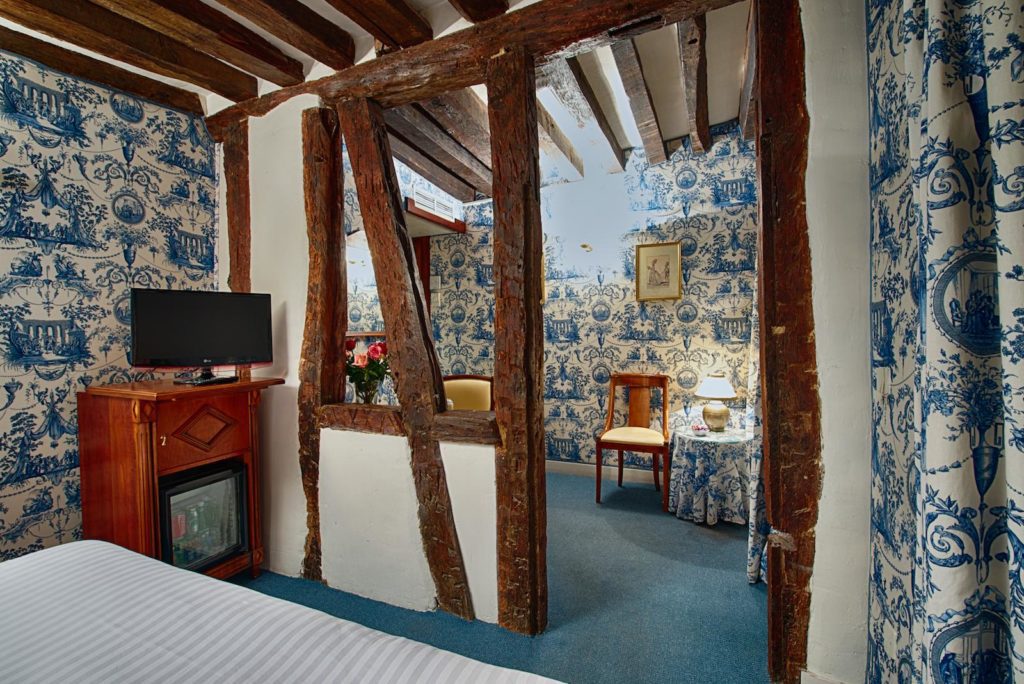 Another historic frisson: the hotel was the bohemian (read: run-down) home to the Beat Generation writers in the late 1950s. Happily the interiors have since been renovated back to their former old-fashioned glory.
9 Rue Gît-le-Cœur, 75006; From €193 per night.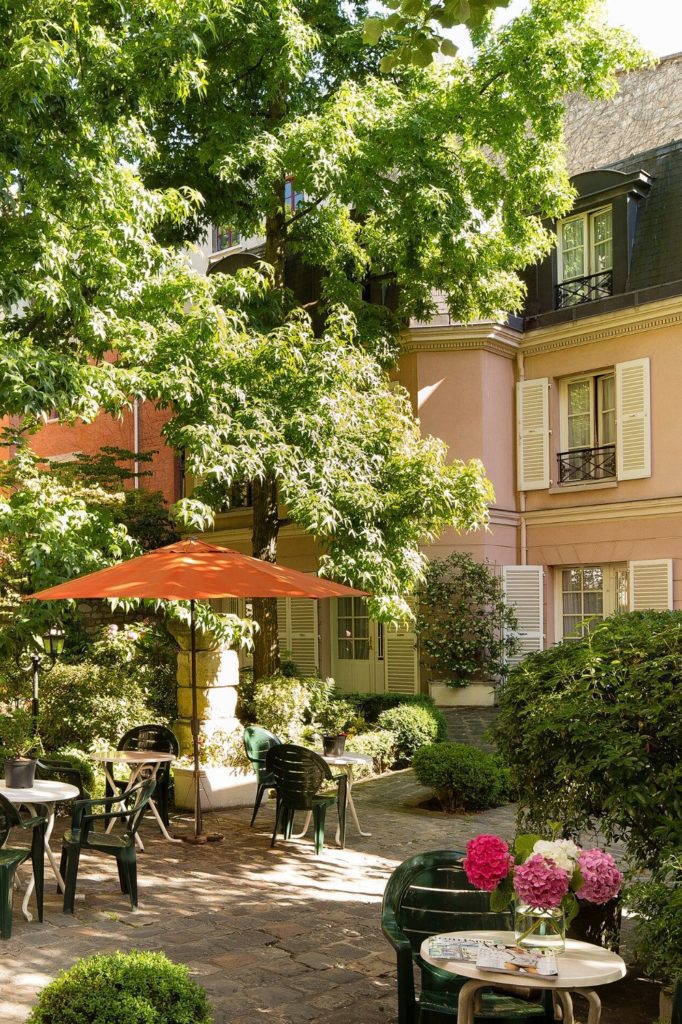 Another one for lovers of the Left Bank and all things literary … Situated on the street where James Joyce wrote Ulysses and Ernest Hemingway lived with first wife Hadley when they were 'very poor and very happy,' this hotel is a suitably cheap and cheerful, not to mention inspiring, affair. Wander down a country-like lane, and behind a grove of shade trees and a garden fragrant with hydrangea and jasmine you'll find a vision of a blush-pink pavilion.
Inside, the rooms are wallpapered in florals and scattered with brocante-style chairs and lace-covered tables. It's utterly, wonderfully romantic. And if you need to get started on that breakthrough novel of yours, you could not find a more perfect spot.
75 Rue du Cardinal Lemoine, 75005; From €125 per night.