Paris is the kind of city that welcomes anyone, at any age or life stage. You can be happily solo, wandering whichever way your fancy takes you, immersing yourself in the city's rich history. Or you can visit with a gaggle of girlfriends, and shop and dance your days and nights away. Paris can be just as fun with your mother, sister or best friend, as you tick off bucket-list items (afternoon tea at the Ritz, ballet at Palais Garnier …) one by one. Or perhaps you're holidaying with your kids, in which case you'll need a very different kind of to-do list.
But Paris is particularly perfect when you're with a lover. Perhaps that's partly mythology: so many romantic movies have been set in Paris. But it's surely also about the heart-warming aesthetics of the city … the graceful tree-lined boulevards that seem made for hand-in-hand strolling, the elegant café terraces and leafy parks that inspire deep, meaningful conversations, the shimmering stone and glinting rooftops of the to-sigh-for architecture, the Eiffel Tower kicking upwards like a lace-stockinged leg, the way the city glistens in the morning, glows at sunset and then glitters at night …
Read on for how to get the most out of your Paris romance …
See the Sun Rise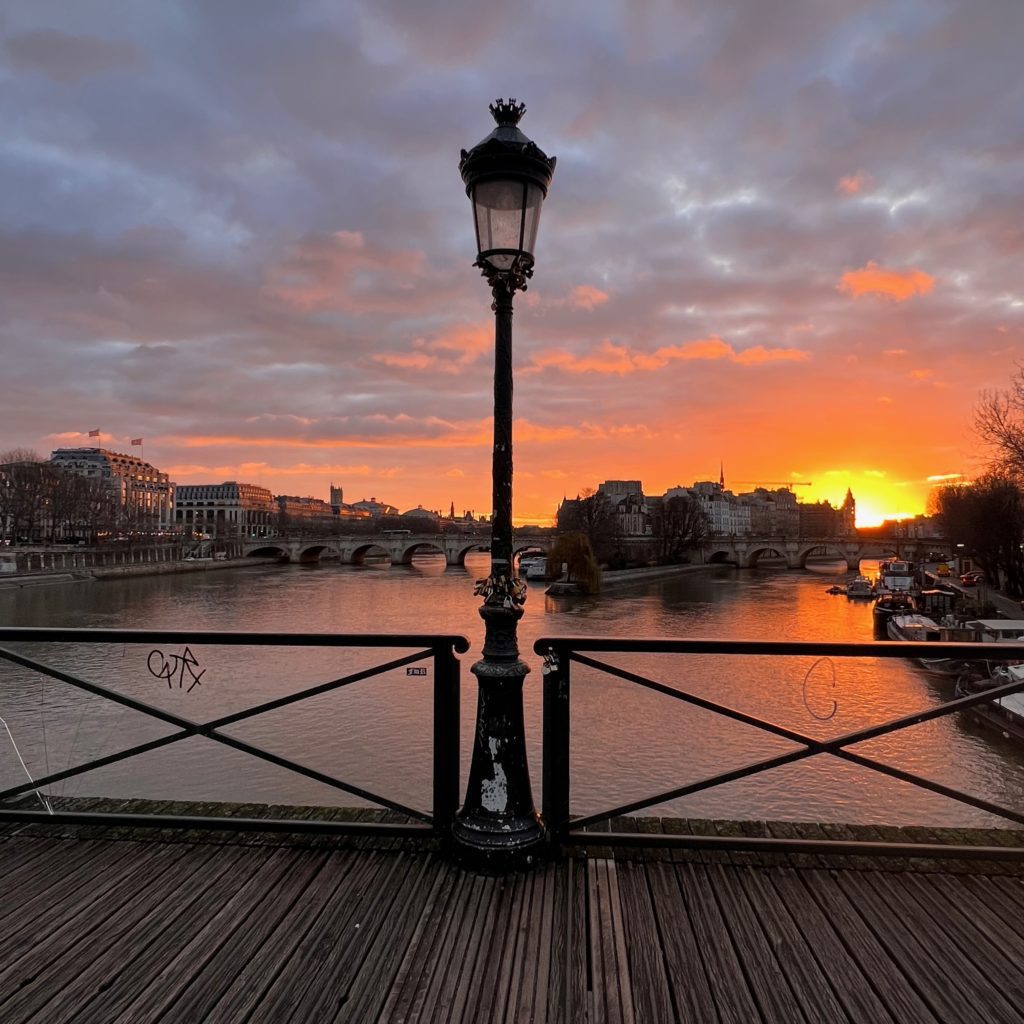 Set the alarm for just before sunrise, and grab a couple of freshly baked croissants as you walk to the Pont des Arts. Watching the sun ascend from the horizon — its rays painting the sky in streaks of pink, orange and yellow — over the historic city heart of Île de la Cité is no less than soul-stirring.
The Pont des Arts is a platform as much as a bridge, and ideally situated to see the city at its most stunning, with the Louvre stretching out on one side, the Baroque Institut de France on the other. In such a lofty setting, it seems to inspire grand ideas, and perhaps that's why this is where couples once attached those infamous 'love locks.'
Find your Special Place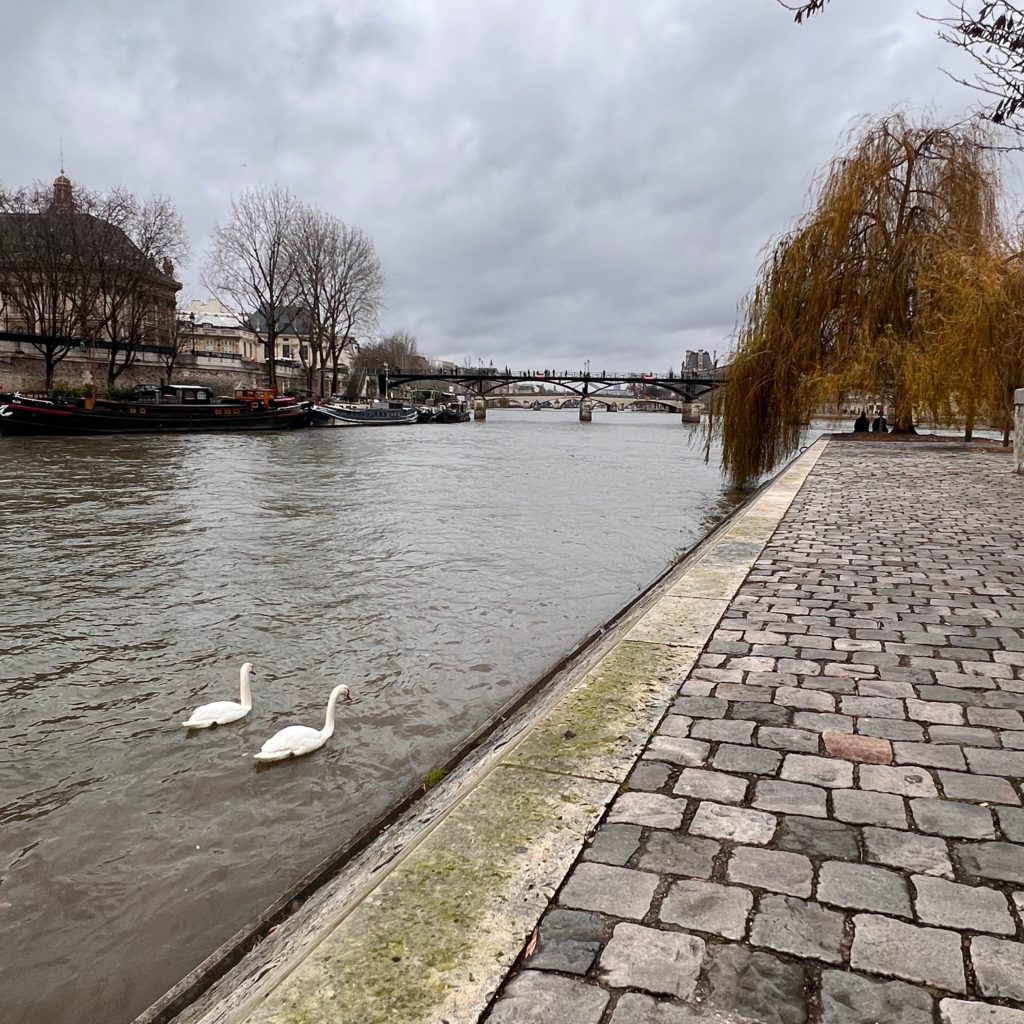 Paris is generally a late-starting city, so make the most of the sparse crowds by heading to the neighbouring bridge Pont Neuf. From here scoot down to the Square du Vert-Galant, and ahead to its western tip. Claim the spot beneath the gorgeous weeping willow here. Like the prow of a boat, it's the best seat in town. The kind of spot that feels like a secret, like your own special place.
Walk Hand-in-Hand in Montmartre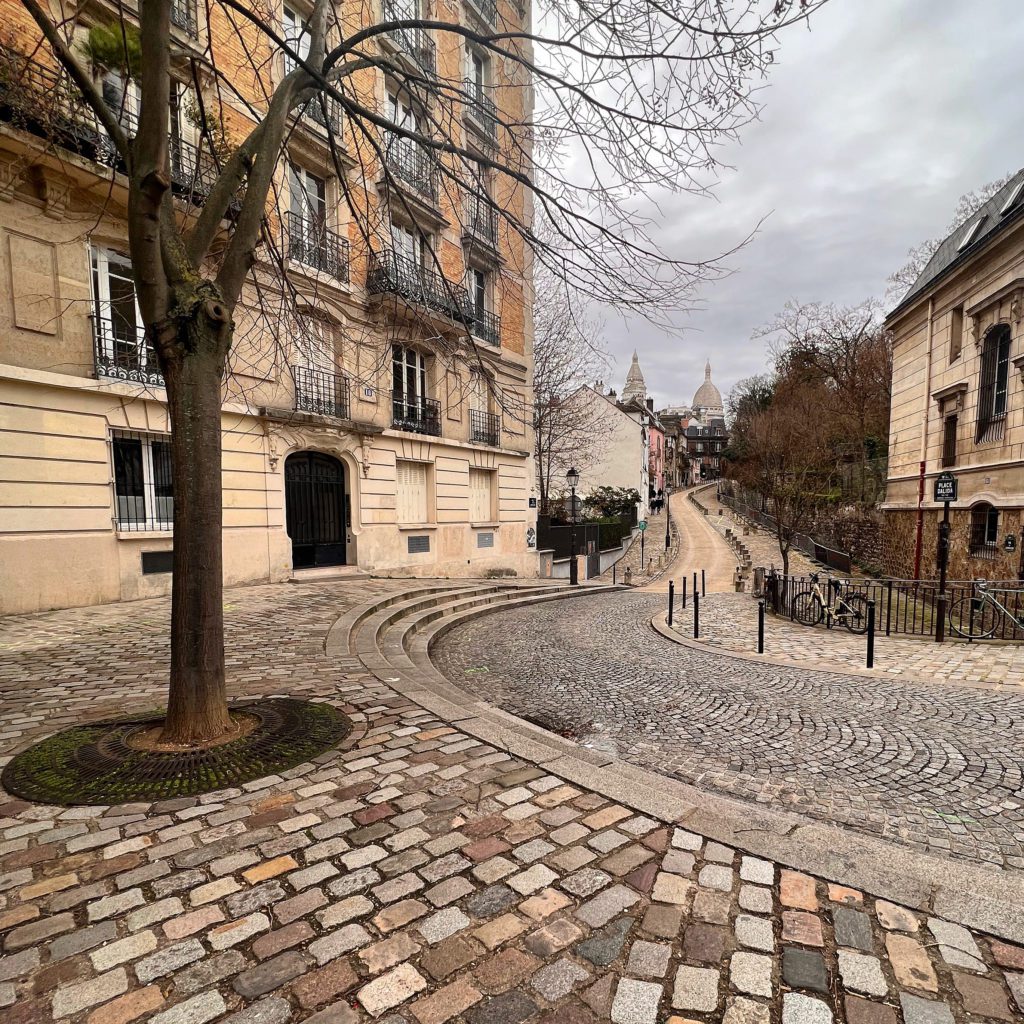 You could also take the opportunity of an early start to see Montmartre before the crowds descend. Wind your way around the back streets; Rues de l'Abreuvoir (above), Saint-Vincent and Girardon are especially charming, having changed little in a century. When you're walking these cobbled streets, you can easily feel as though you're stepping back in history, to a slower time; it reminds you to live in the moment.
As you amble your way down to lower Montmartre, stop in at the photobooth at 53 Rue des Trois Frères for some fun happy snaps, and then to Place des Abbesses, to stand in front of the famous blue-tiled Je T'Aime wall, where 'I love you' is written 311 times in 250 languages.
Find Paris's Swooniest Museums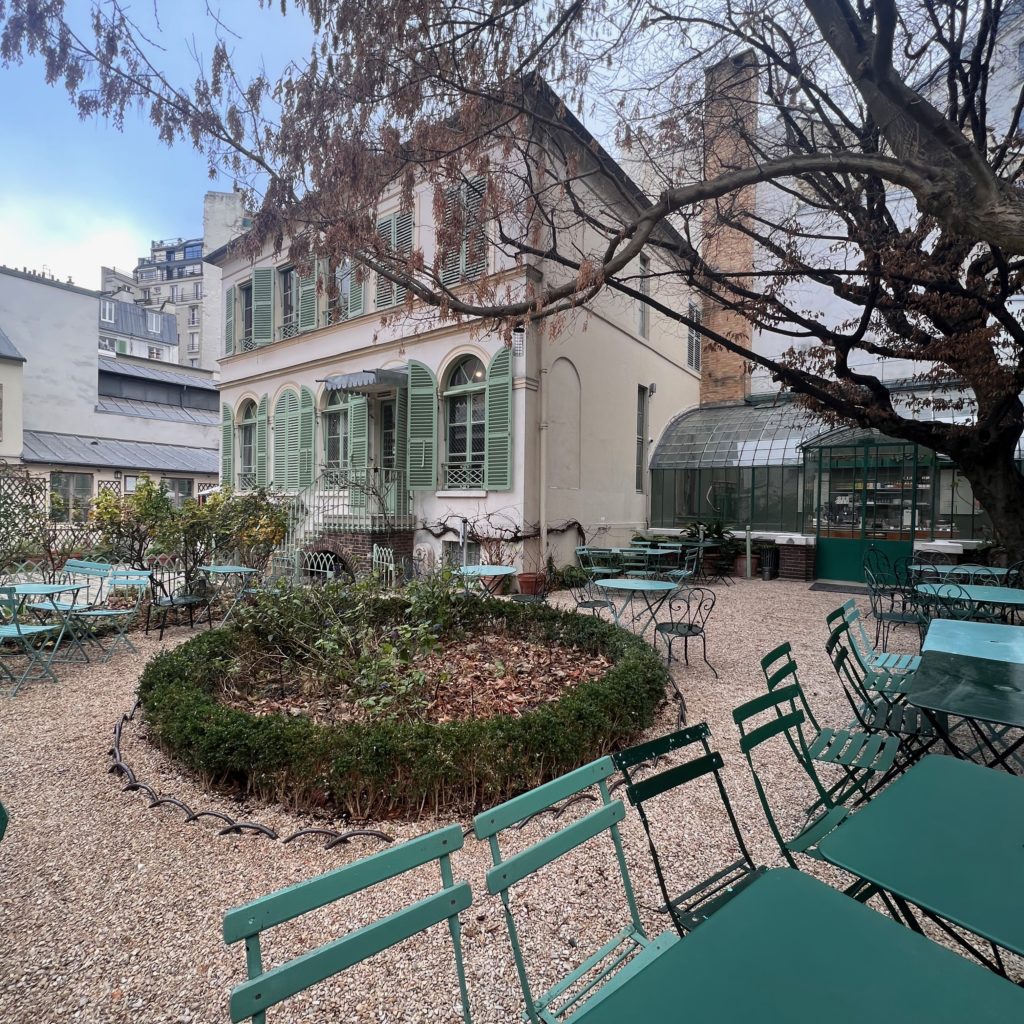 If you're in a misty-eyed kind of mood, how could you resist a place called the Museum of the Romantic Life? Dedicated to Romantic author George Sand, this museum — about a ten-minute walk from the base of Montmartre — is nestled in the one-time cottage of Sand's painter friend, Ary Scheffer. Within the sweetly furnished, art-adorned rooms, there are gorgeous mementos such as delicate jewels; you can also sigh over the delicate plaster casts of her hand and that of her lover, Frédéric Chopin. The café is also a delight; it's housed in Scheffer's old glasshouse studio but spills out into a garden courtyard that's decorated with antique wrought-iron furniture and flowering, fragrant plants. The kind of place that makes the heart sing.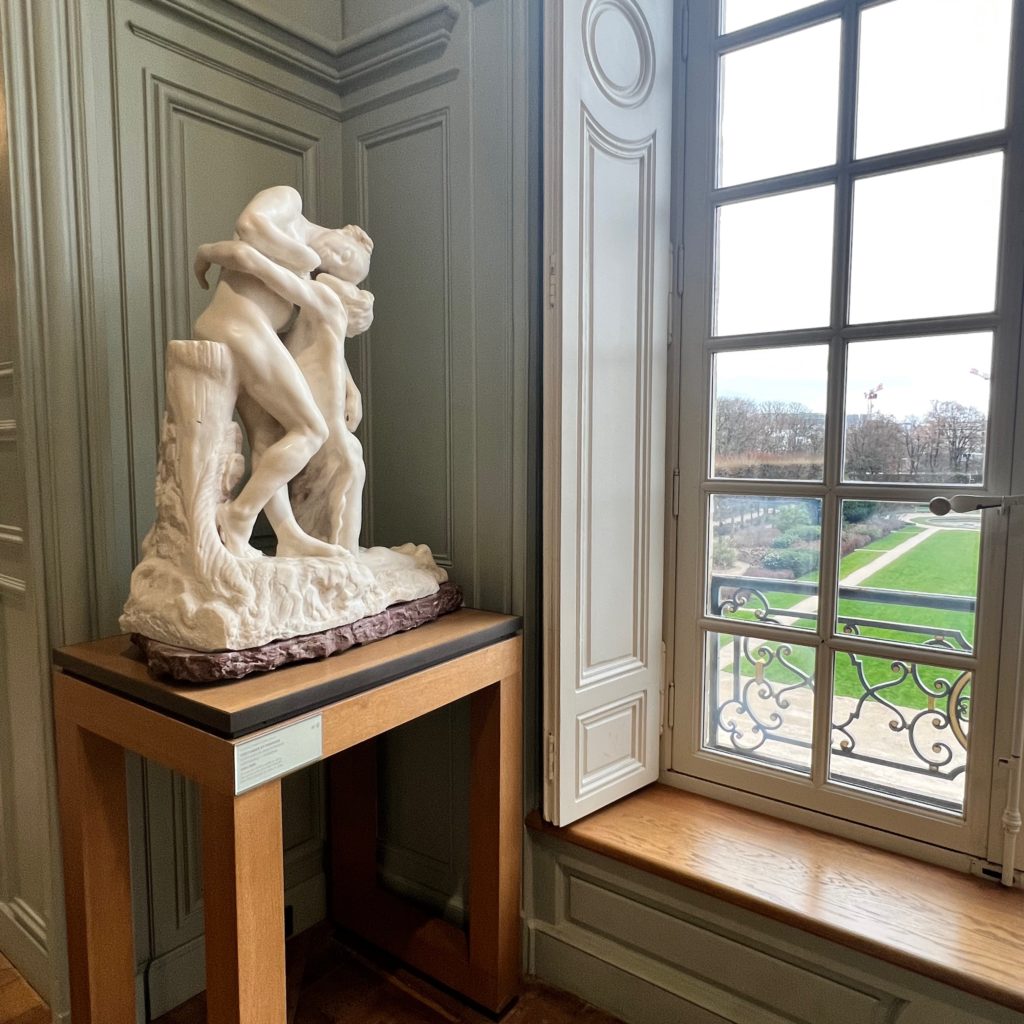 Over on the Right Bank, you'll adore the Musée Rodin. There's The Kiss, for one, but also the upstairs room dedicated to Camille Claudel, his one-time lover. Okay, her epic sculpture The Age of Maturity, which resonates with her pain at the loss of Rodin, is probably not the most romantic work for a couple to ooh and ahh over … but her marble depiction of an embracing pair, Ventumnus and Pomona (above), is exquisite. After touring the museum's rooms, make sure to wander about the gorgeous gardens, which are dotted with sculptures and fragrant with roses, lilacs and peonies.
Smell the Flowers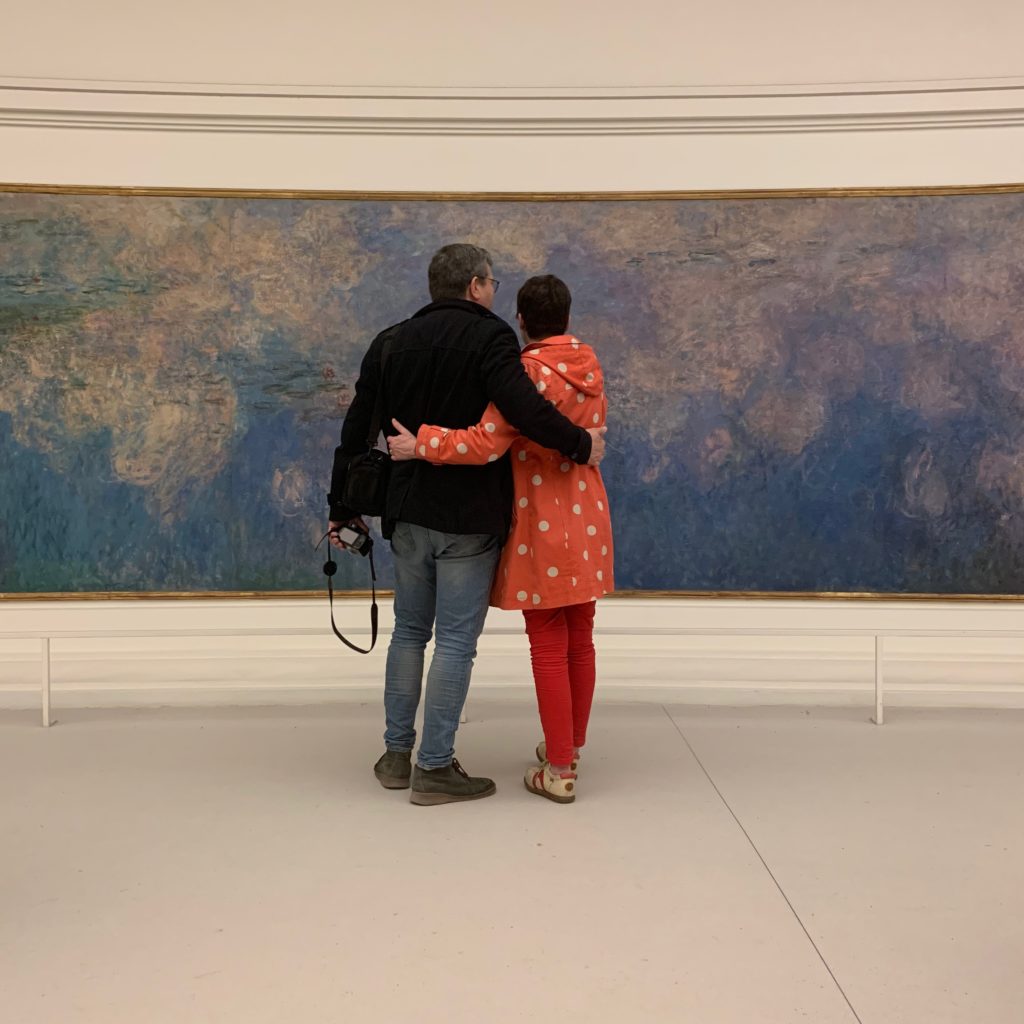 Another charmer of a museum is the Musée de l'Orangerie, a neo-Renaissance pavilion in the Tuileries Garden that's home to Claude Monet's Nymphéas, his celebrated scenes of rippling water that reflect marshmallow clouds and skies of every blue, graceful willow branches and, of course, the famous water lilies. They're displayed in pastel, panoramic glory in two purpose-designed, softly lit elliptical rooms, and it's easy to immerse yourself in rose-tinted serenity.
Afterwards, spend some time strolling around the Tuileries, which was a favourite spot for the Impressionists. Admire the inspired flower displays and wistful statues, and sit for a while by one of the ponds, soaking in the beauty of your surroundings.
Have a Long Champagne Lunch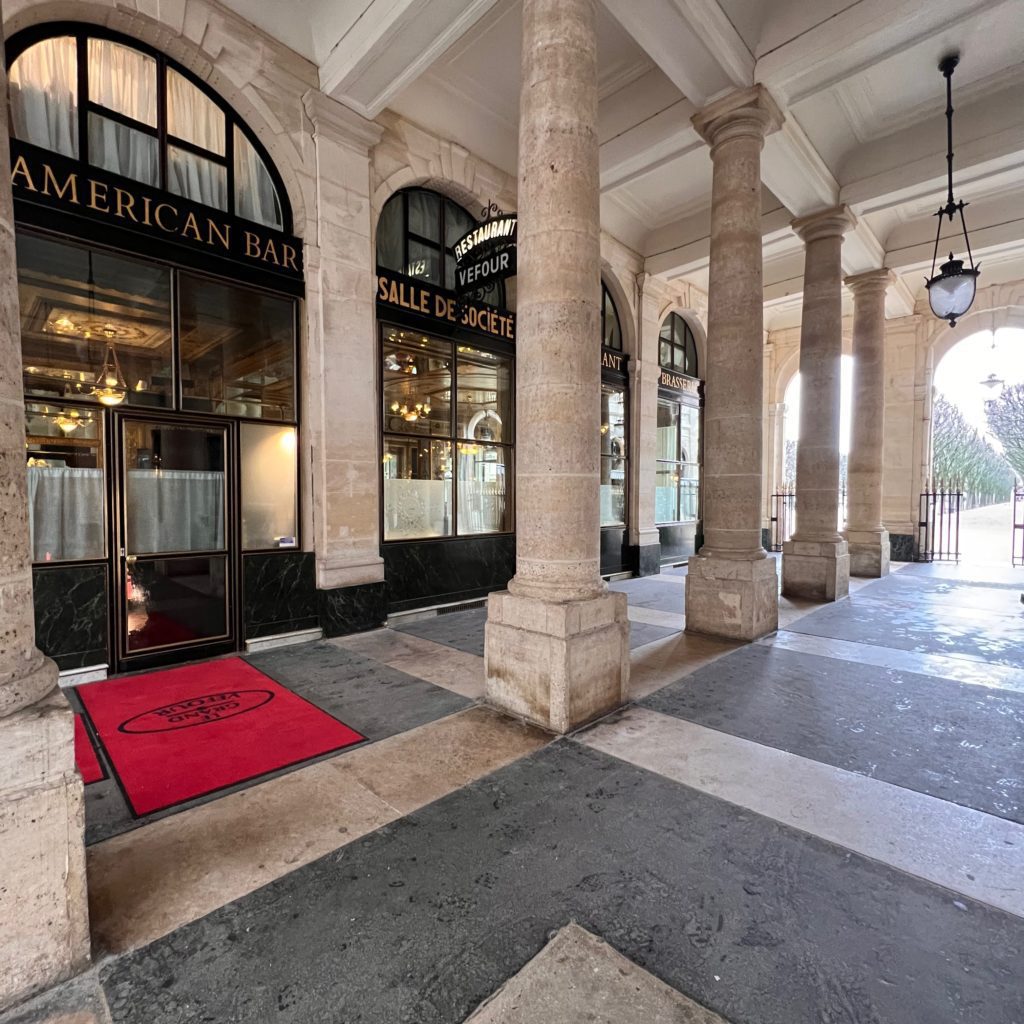 When you're in love, everything tastes good! Even a simple picnic by the Seine. But if the weather is not conducive to al fresco dining, Paris has a wealth of romantic restaurants that celebrate all the sensorial pleasures — think glowing lights and lashings of velvet, as much as exquisitely flavoured and fragrant food. If you want to splurge on one of the city's most iconic, consider Le Grand Véfour, where Emperor Napoleon and his beloved Joséphine, no less, once dined.
See the Sun Set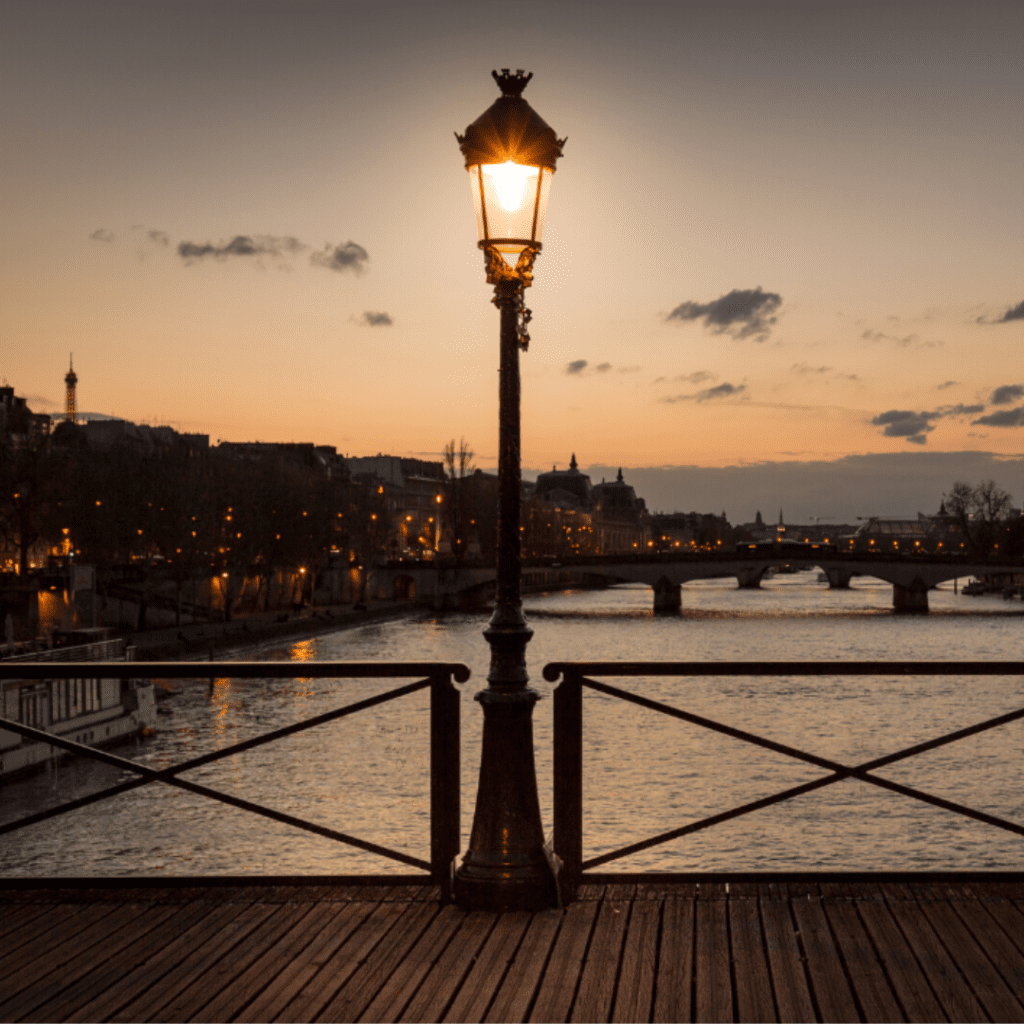 Make your way back to Pont des Arts as the sun bursts its final rays over the sky, infusing the air with a golden glow. From here, walk along the lower banks of the Seine as the setting sun shimmers into the river, pulling a misty blue veil over the twilight sky, and the city's lampposts begin to flicker on.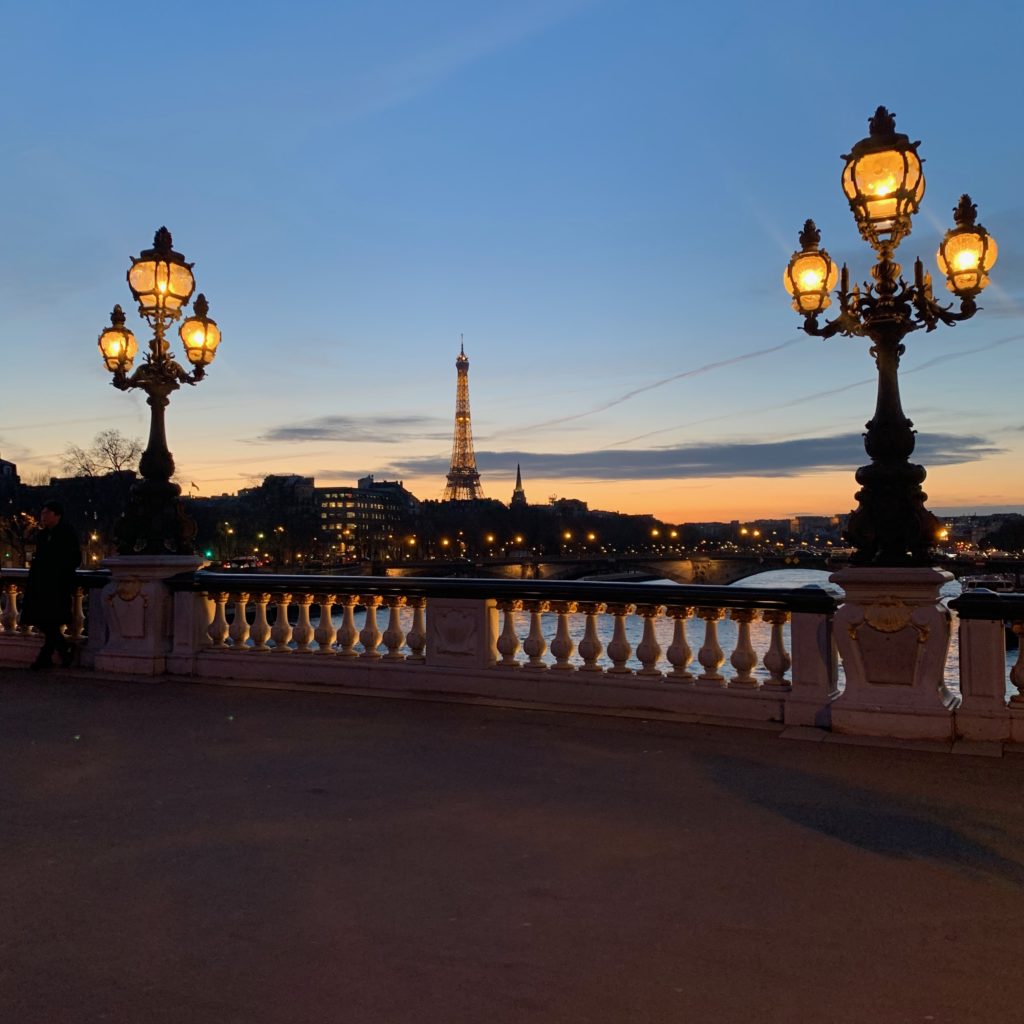 The fabulously ornate bridge, Pont Alexandre III, is an ideal place from which to watch the Eiffel Tower illuminate at dusk, and then burst into sparkling effect, which it does for five minutes on the hour.
Have a Cosy (or Cruisy) Dinner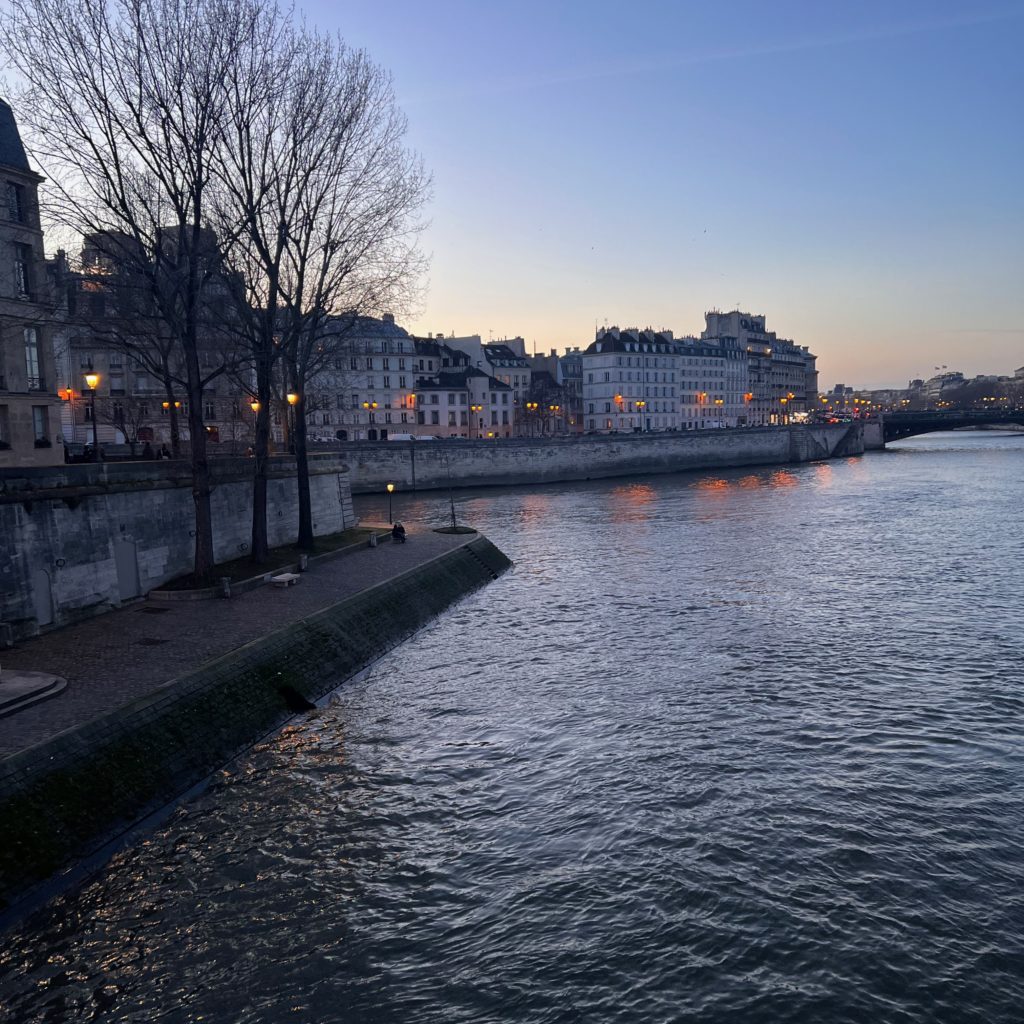 The Parisian twilight is like no other — it's known as l'heure bleue, or blue hour, and has a bewitching loveliness to it. This is an evocative time to go walking into the night, getting lost in the ancient streets of the Marais, Île Saint-Louis (above) or Latin Quarter, using serendipity to chance upon your perfect bistro.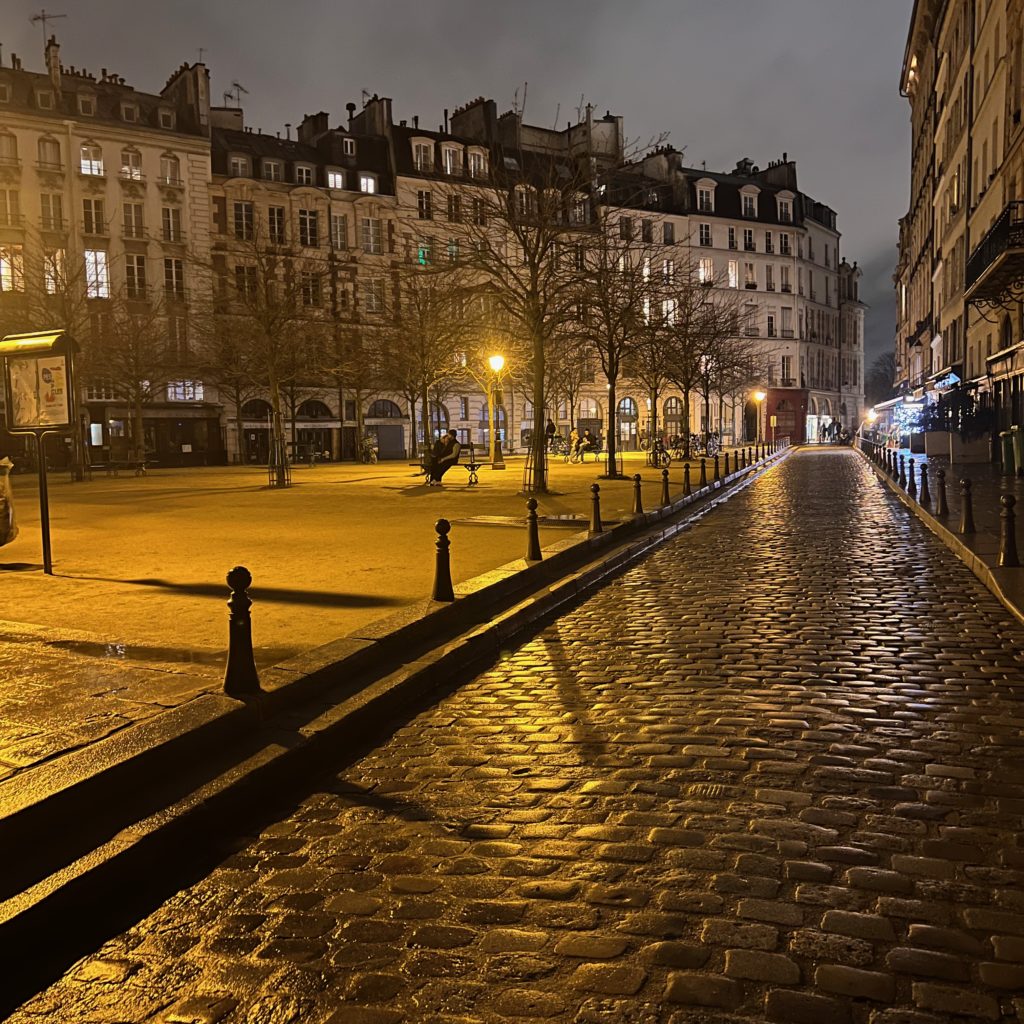 Many romantics end up in Place Dauphine, the triangular 'square' on Île de la Cité that is always calm and quiet, and seems another one of those Parisian time portals. Its restaurants are appropriately cosy and quaint. (For other dining suggestions, don't miss Ten Cosy Winter-Perfect Paris Restaurants.)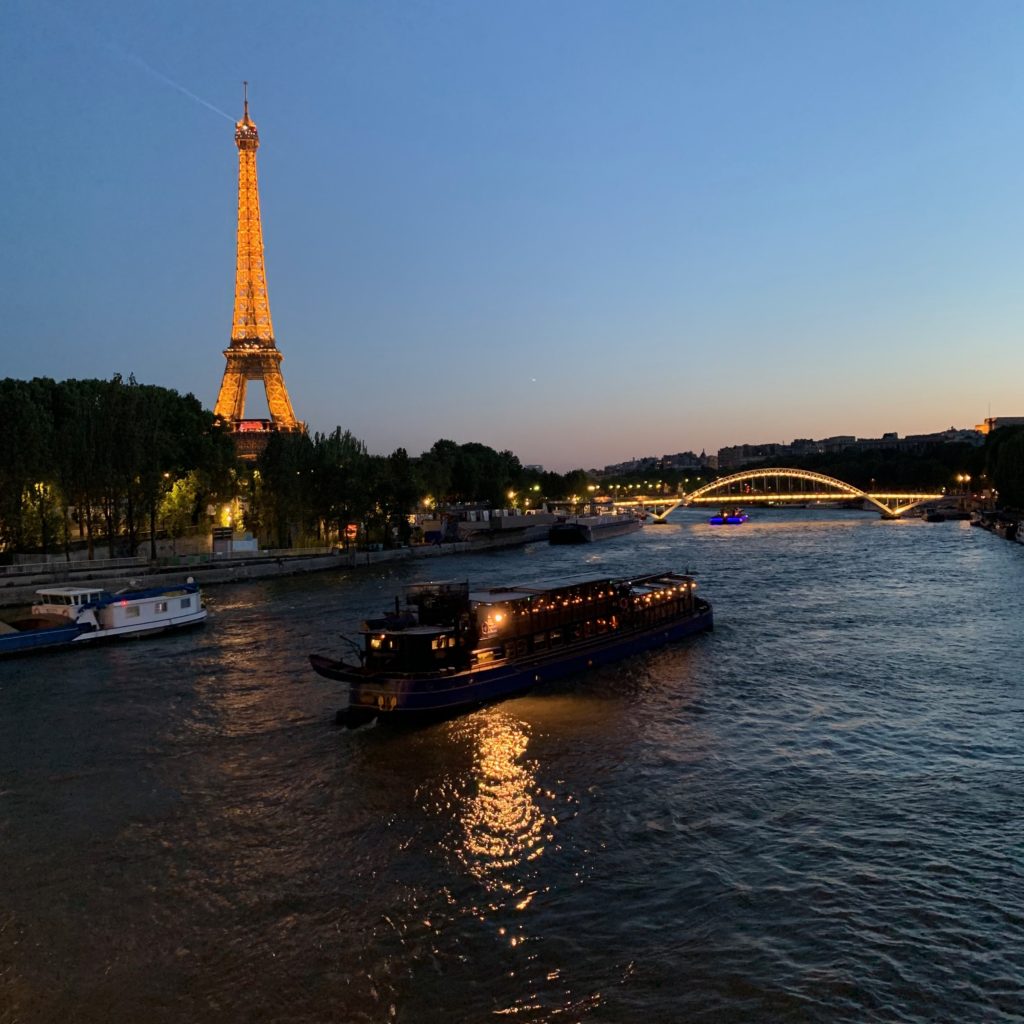 Or, you could take a dinner cruise. Okay, you might think the idea schmaltzy or clichéd, but if you let yourself go with the flow, quite literally, you'll realise that it's an utterly unique dining experience, and one that's also a lot of fun. Especially now that there are some very elegant options on the menu, such as the headily glamorous Le Calife or the seductively sleek Ducasse sur Seine.
Linger over Late-Night Cocktails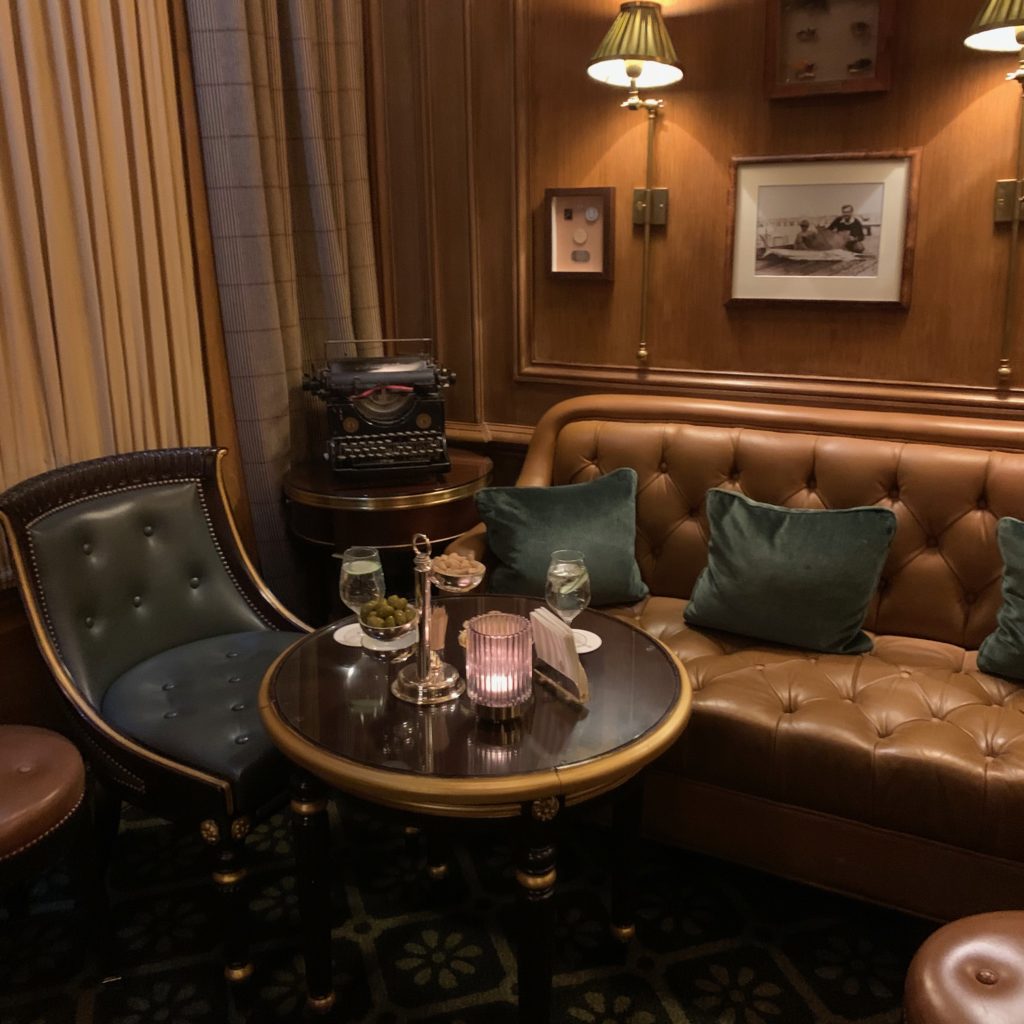 Whether you're staying in five-star luxury or not, a nightcap (or two) in a fancy hotel bar is a must for the pure indulgence factor. One of the most memorable is Bar Hemingway at the Ritz.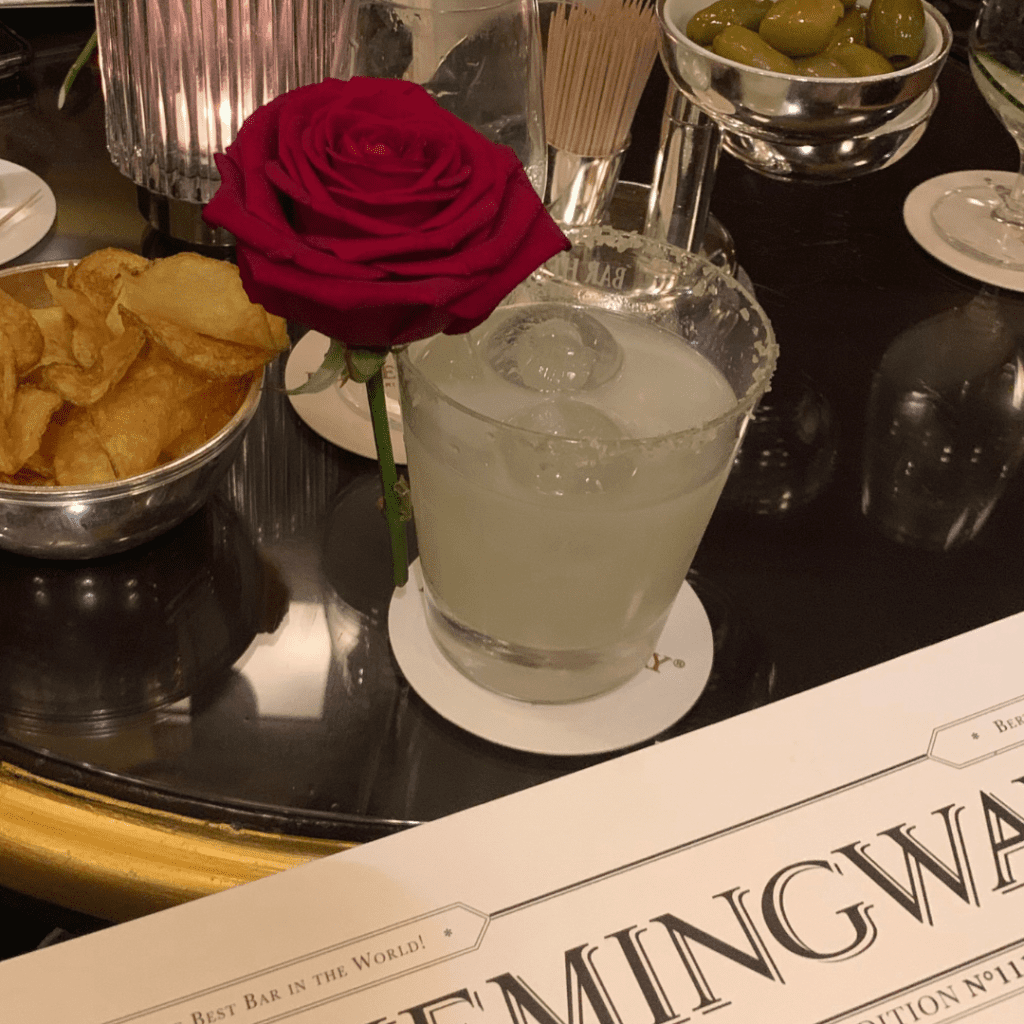 The cocktails are pricey, yes, but sublime — and, for women, come with a full-blown fragrant rose that will have you in raptures.