Legendary soprano Maria Callas — surely the very definition of the word diva — was born a century ago.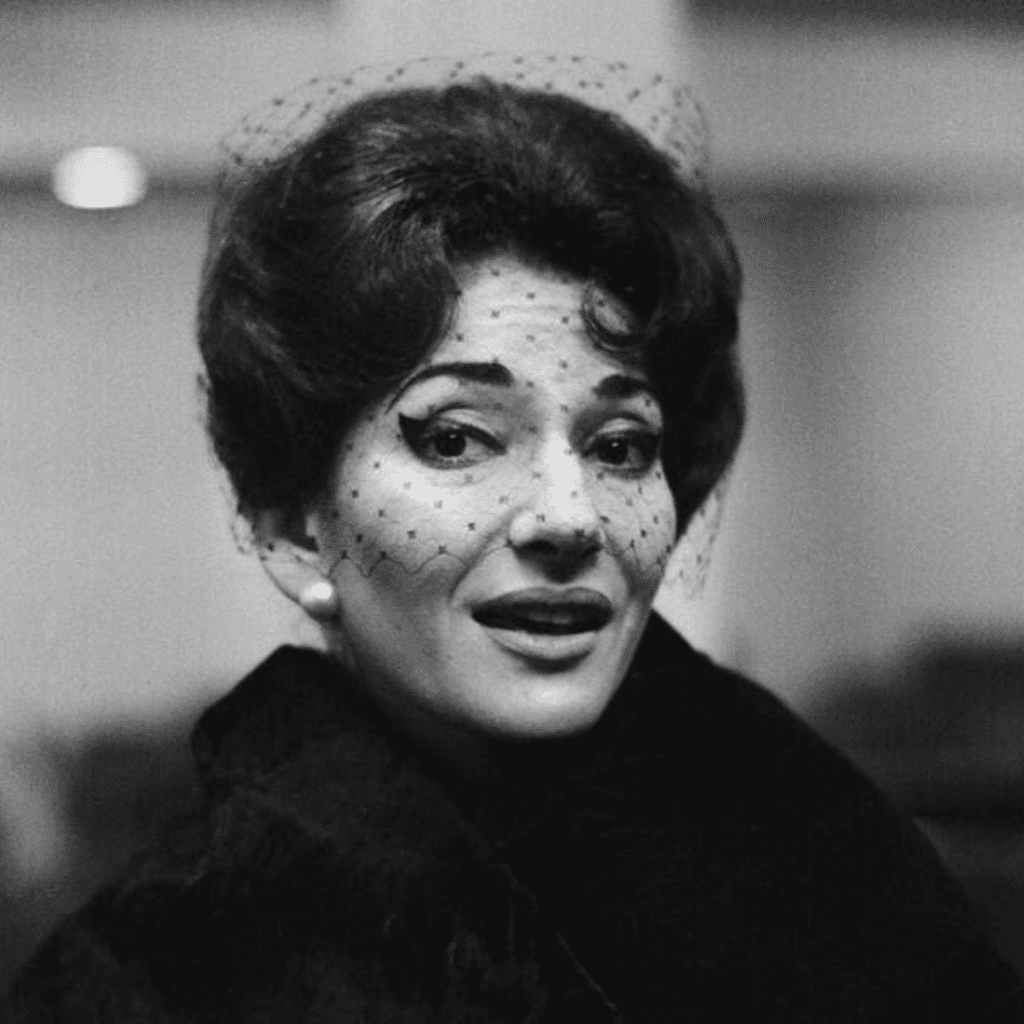 In many ways, Maria seems timeless, eternal — such was her artistic impact on the world. In fact, she died way too young: in 1977 at the age of 53, in her Paris apartment at 36 Avenue Georges Mendel in the 16th arrondissement.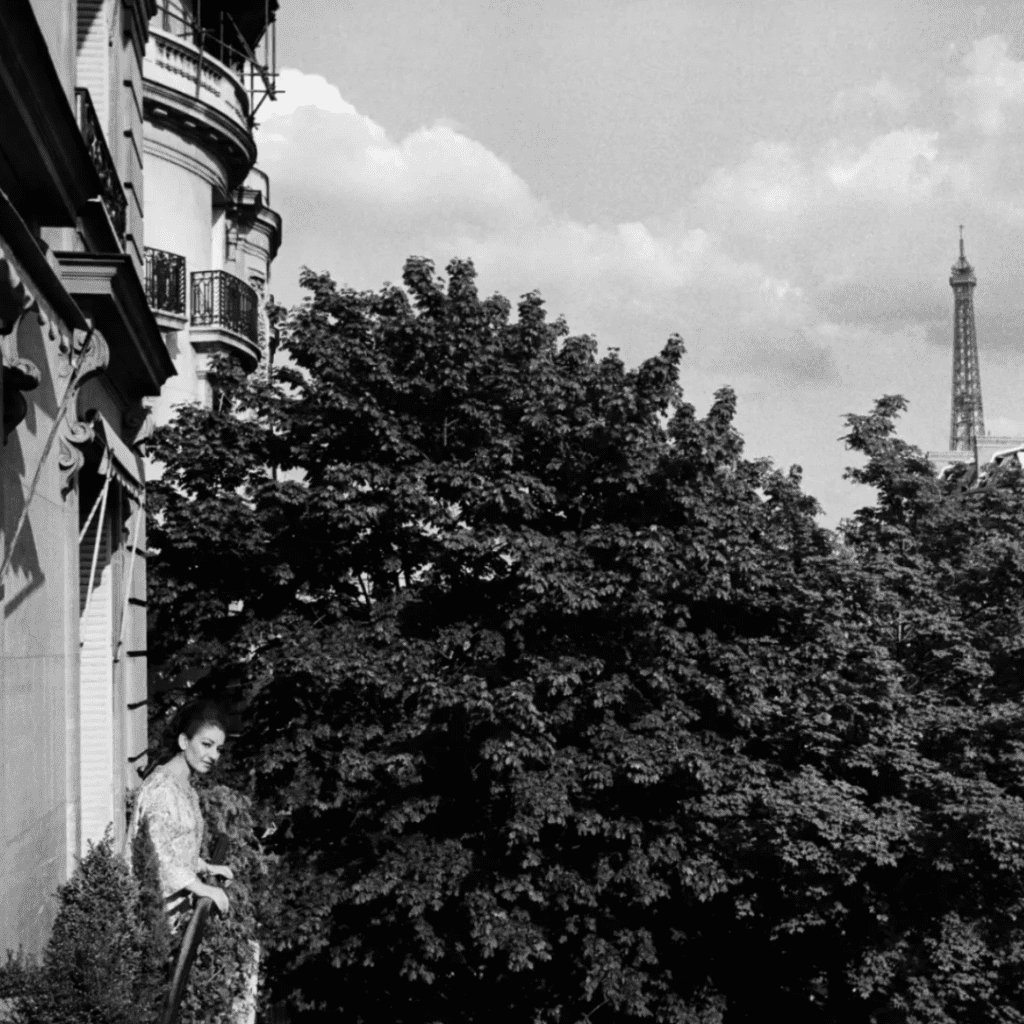 The American-born Greek opera singer had been living in Paris since the early 1960s. Maria, it seems, needed Paris in her life. Paris was there for her when she sought to escape a loveless marriage as well as an increasingly love-hate relationship with her Italian (and various other) audiences. And the city cocooned her in her final, lonely years — years that are the setting of Angelina Jolie's upcoming movie Maria (below).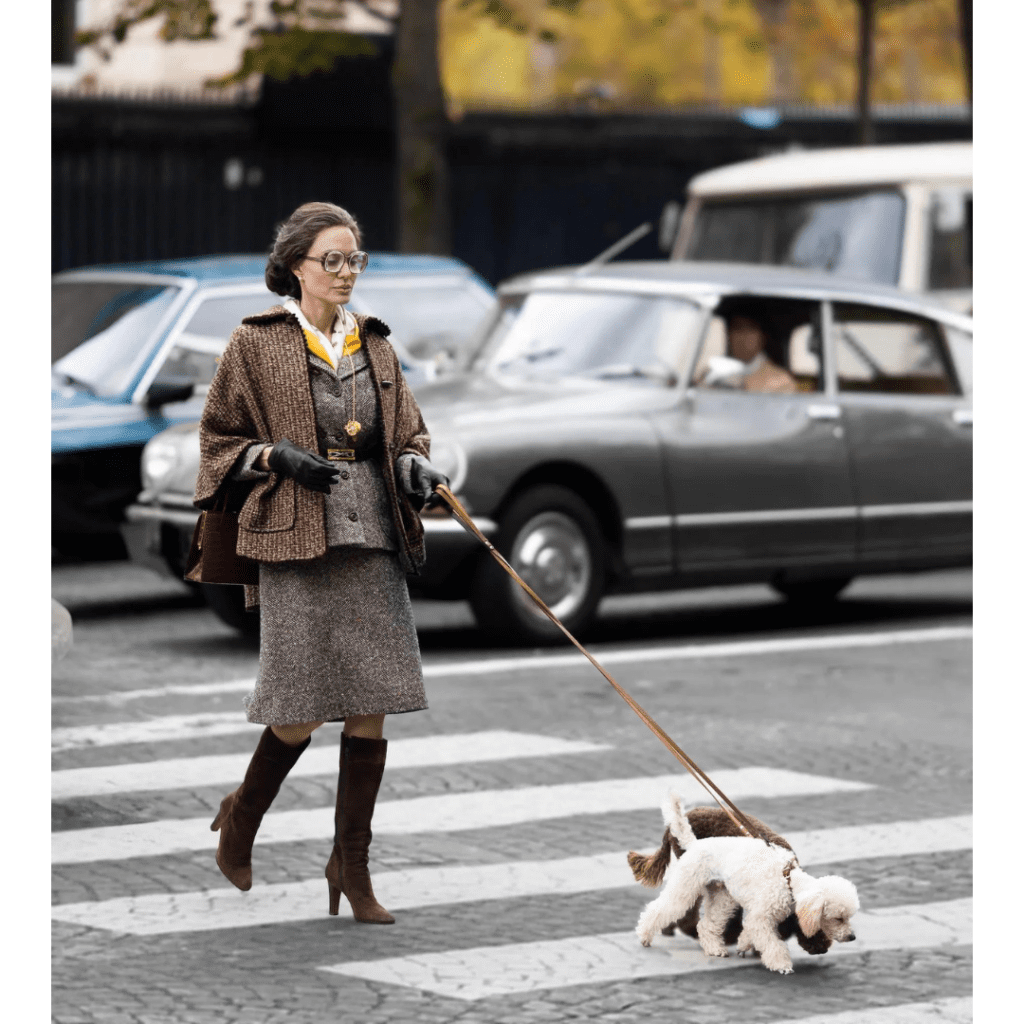 There's as yet no release date for this film, but another highly anticipated artistic ode to Maria Callas launches in January: Diva by Daisy Goodwin, whose 2016 novel Queen Victoria was retold as a successful television series.
By the time Maria found Paris, she was more than ready for the City of Light. She had been living in Milan, and performing in Italy, since 1951; she had also sung to American and South American audiences. Maria was confident in her wide-ranging vocal abilities, and had, through an extreme diet, moulded her physique to better suit to the roles of her beloved romantic heroines. With her dramatic cheekbones, exaggerated winged eyeliner, and thick red lipstick, her face was as expressive as her voice. Her personal dresser, Alain Reynaud, who had trained in Paris with couturier Jacques Fath, helped to create the Callas look that inspires to this day — such as at Stéphane Rolland's haute couture show this past July (below).
Maria's physical transformation into 'La Callas' allowed her to play certain roles more convincingly — such as Violetta of La Traviata, the opera based on Alexandre Dumas fils' tale about a golden-hearted courtesan who dies long before her time. Maria's glamorous new look also helped make her an international superstar. Top photographers like Horst P. Horst and Cecil Beaton wanted to shoot her; jet-set celebrities such as Marlene Dietrich and Elsa Maxwell clamoured to befriend her.
Elsa, among her various talents, was a professional party hostess with a star-studded little black book. In her pre-war heyday, she had thrown some of the Paris's most infamous soirées, many themed along the likes of Come as Your Opposite, or treasure hunts that involved stealing a black swan from the Bois de Boulogne. Taking a shine to Maria, Elsa led her new friend, in 1957, on a tour of the glitzy side of the City of Light — they took tea with the Windsors, sipped cocktails with the Rothschilds, partied with Aly Khan at Maxim's and the Lido cabaret … After so many years of living to work, Maria saw there was another, more pleasurable side to existence.
She sensed Paris could be her spiritual home, telling the press that 'only the French have sought to understand me.' The following year, the French invited her back, as the star of a gala for the Légion d'Honneur. Held at the Palais Garnier, the televised concert, in which Maria sang some of her favourite arias and performed the second act of Tosca, was attended by Brigitte Bardot, Juliette Gréco and Charlie Chaplin (to name just a few of the crème de la crème guests), and was considered the most glamorous event of post-war Paris to date. The footage of the feted performance has been fully restored, and rendered in colour, for the cinematic extravaganza that is Callas Paris 1958.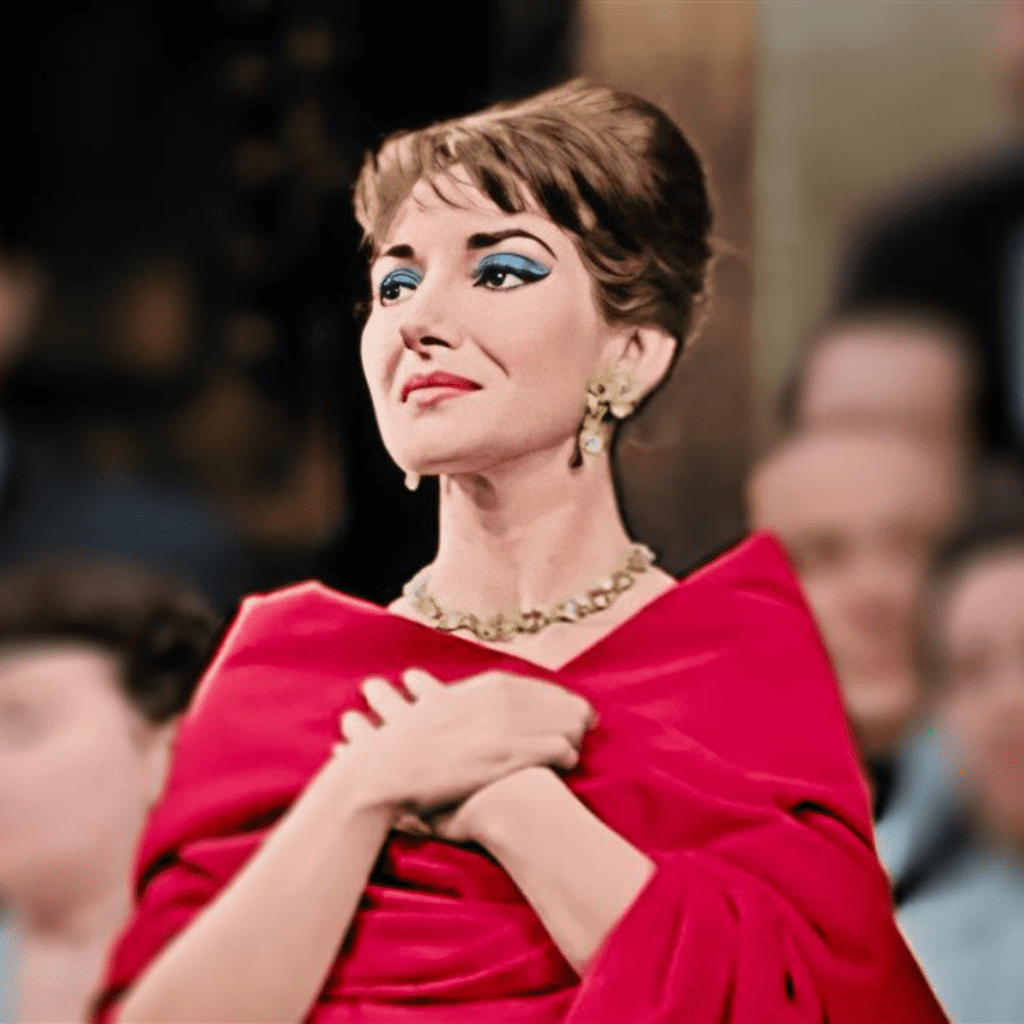 Maria felt accepted, appreciated, and loved in Paris. She had recently suffered some bruising experiences with audiences in Italy and America. Some critics complained that her voice wasn't pure or polished or consistent enough. But Maria sang as a force of nature, with the full range of emotion, and perhaps that's what Paris appreciated, that she sang in a way a nineteenth-century Romantic heroine might have sung. She was a true tragedienne, who wore her emotions not only on her face and in her body (and especially those elegant hands), but in her voice, too.
Paris also promised the lure of new passion. She had recently met Aristotle Onassis, the Greek-Argentine shipping tycoon, in Venice. Partly based in Paris, Aristotle was in the admiring crowd at Palais Garnier, and to express that admiration he sent a series of lavish bouquets of roses to her rooms at the Ritz (where there is now a Maria Callas Suite).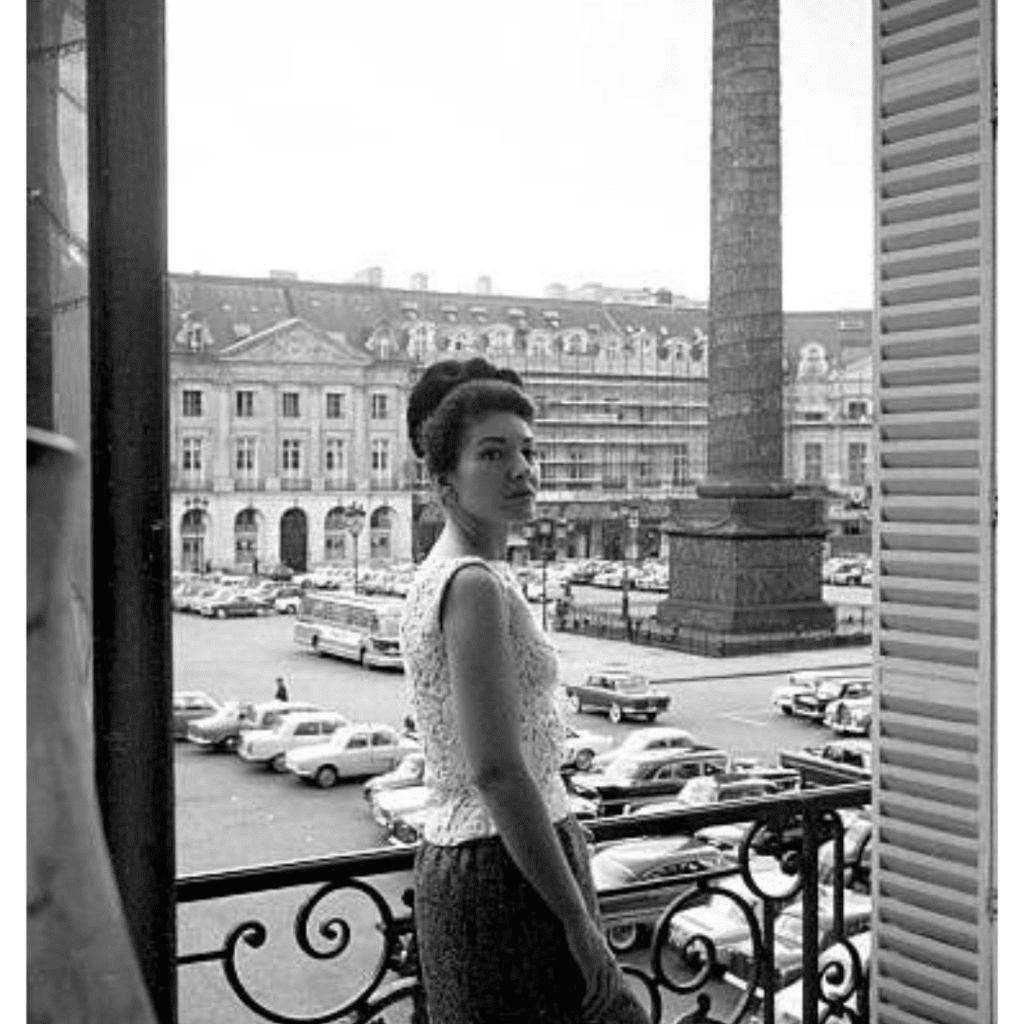 Maria, unhappy in her marriage, was more than ready to be wooed, and found herself coming back to stay at the Ritz several more times.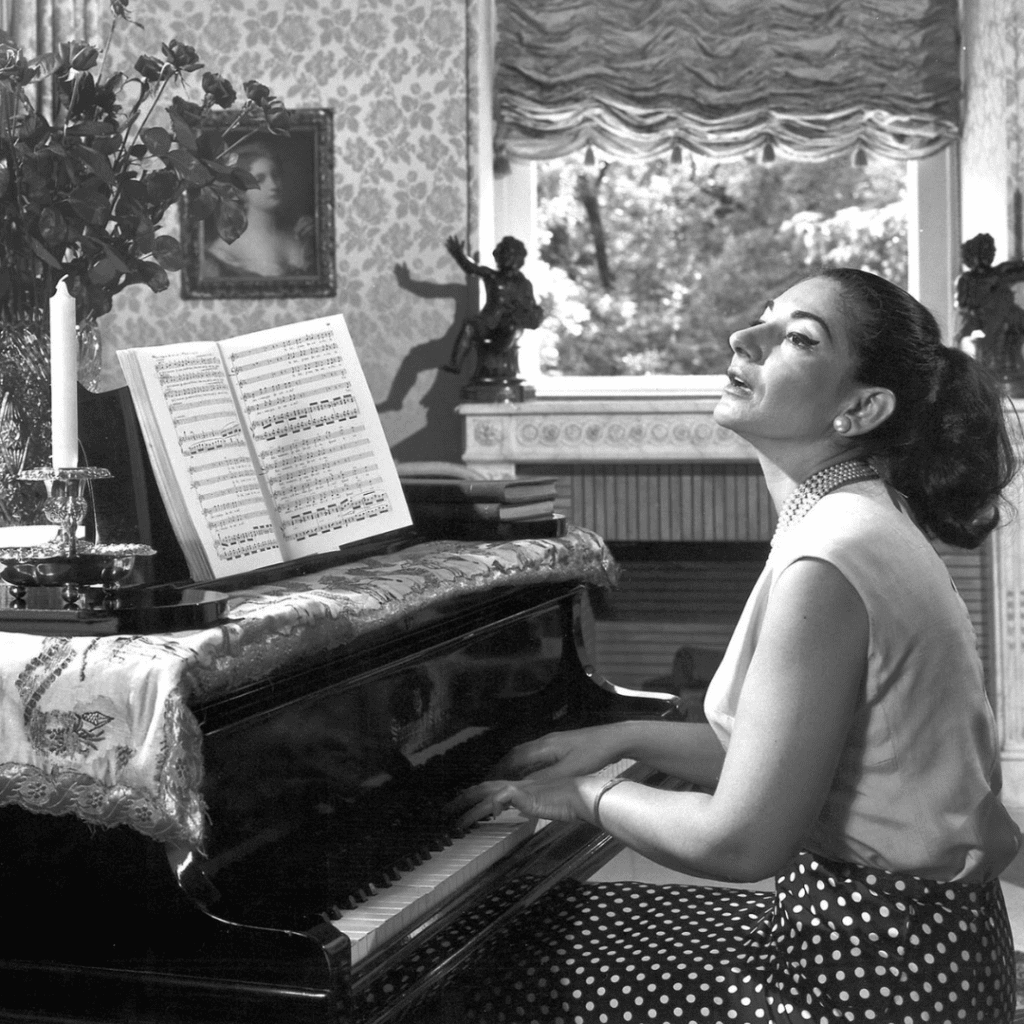 By 1961, she was ready to make Paris her new home, renting an apartment (above) just down from Aristotle's 88 Avenue Foch residence.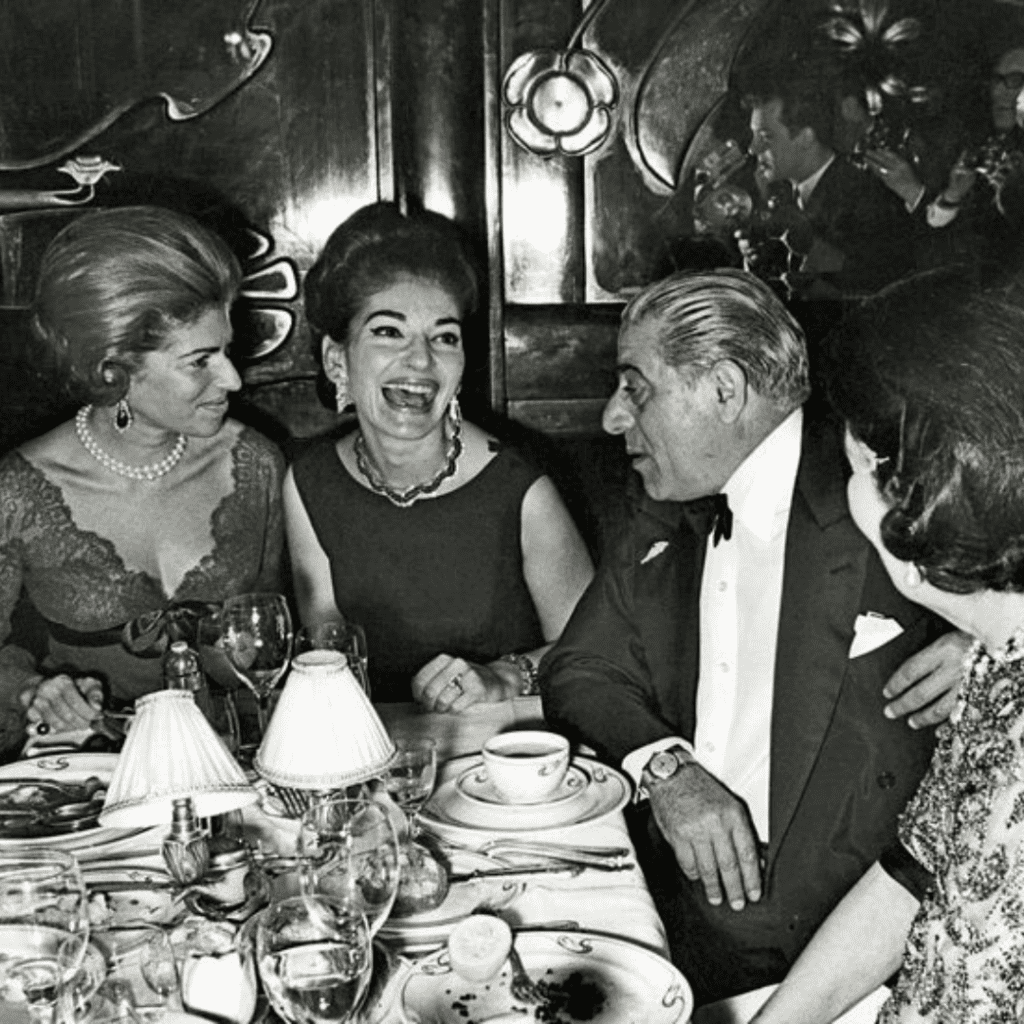 She slipped easily into this new life, partying at Maxim's and the Lido. But the relationship with Aristotle soon became tempestuous. Aristotle would belittle or abuse her one day, adore her and shower her in riches the next. It was a life of great highs and terrible lows, glamour and despair.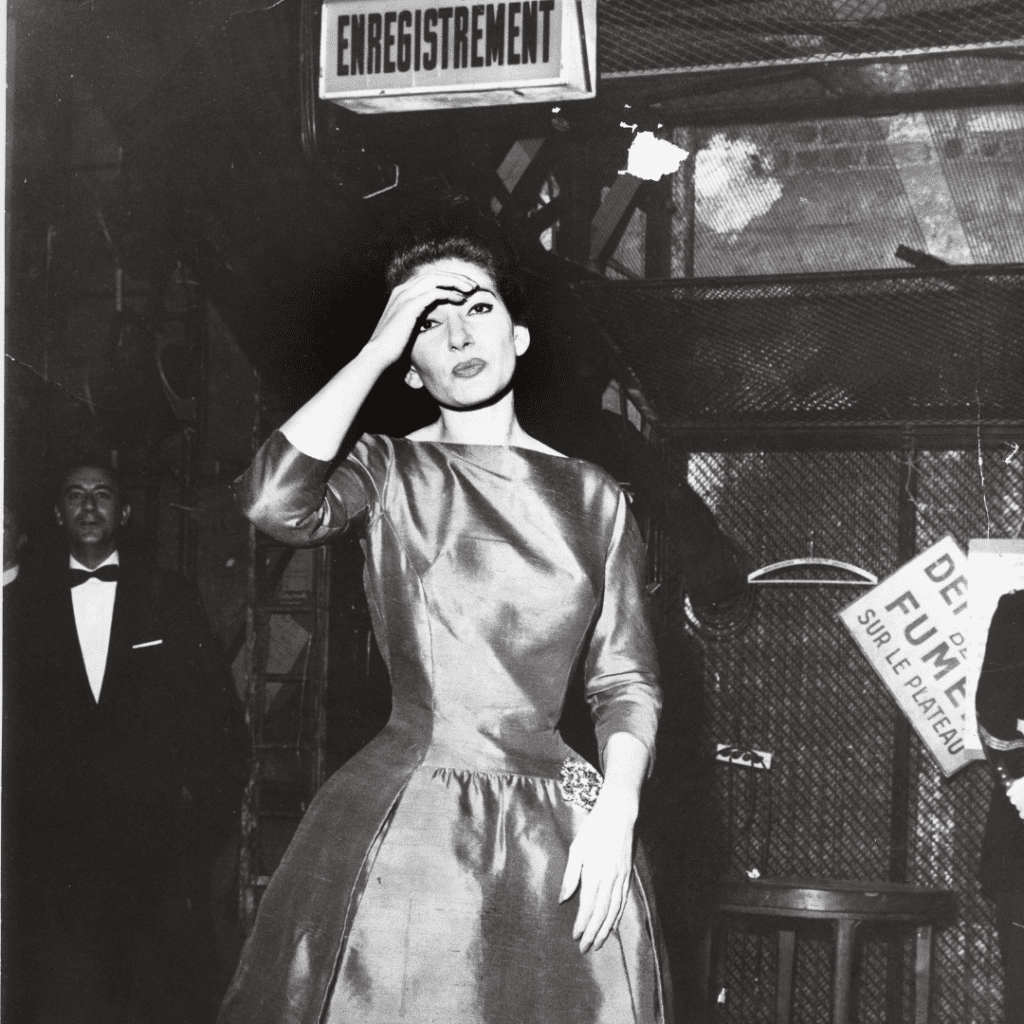 Many claim that Aristotle destroyed Maria's career, that he distracted her from her destiny. Others say she was ready and more than willing to take a risk on this potential new life, for she wanted to know what it was like to be Maria, not La Callas. To marry once more, to hopefully hold a baby one day. She loved Aristotle so much that she forgave him everything, even his viciousness.
When Aristotle ignored her, or cheated on her, Maria followed her friend Elizabeth Taylor's mantra of 'Pour yourself a drink, put on some lipstick, and pull yourself together.' On that red lipstick would go, into a black gown she'd shimmy, and out on the town Maria would go.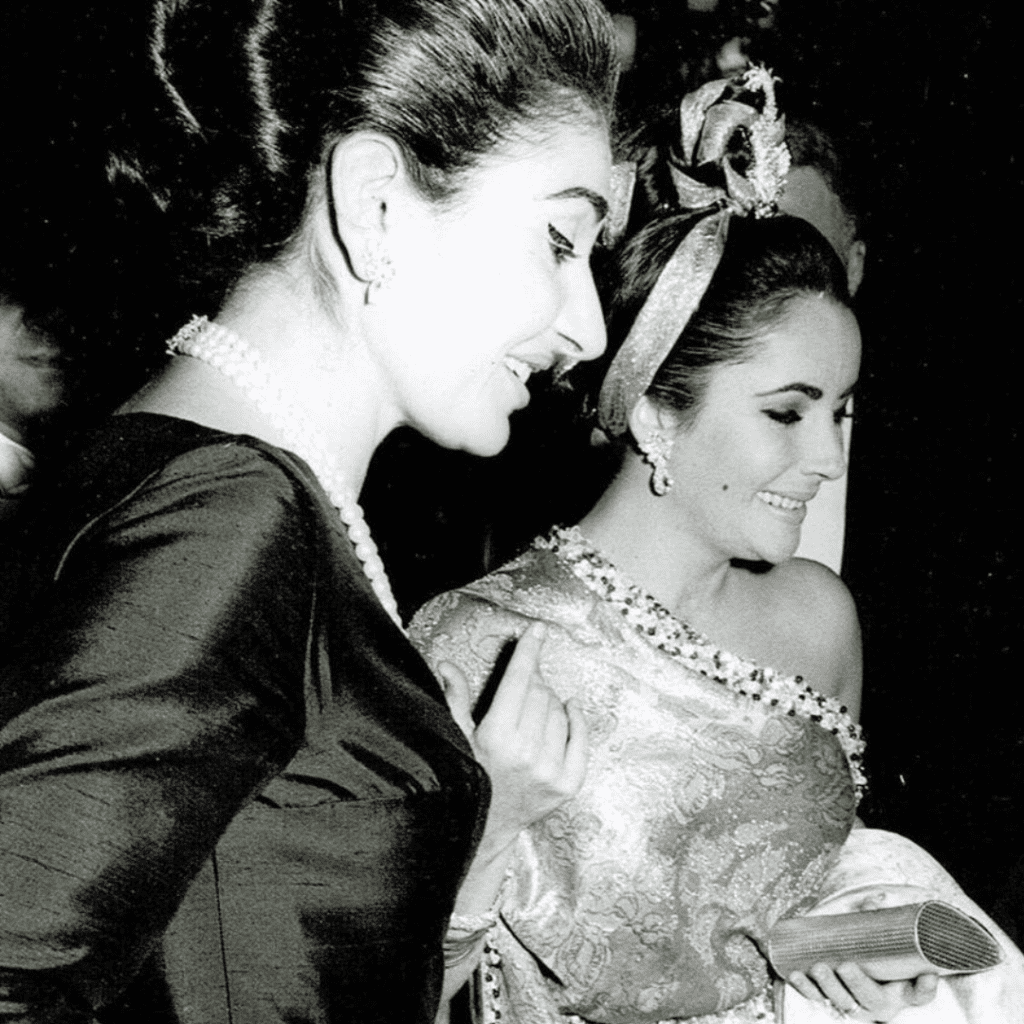 In addition to Elizabeth Taylor, friends included Yves Saint Laurent and Princess Grace. She was never short of a fabulous invitation to take up – to a gala, premiere … She continued to work, performing and recording, but it was becoming increasingly difficult to control her voice. Some said she partied too much; others that she had given so much to her art already, it was bound to waver by now. She had sung her heart near out. Illness often felled her, and loneliness overwhelmed her, too, for while le tout Paris wanted her company, she couldn't always secure the company of the one person she wanted by her side. Amid the partying there were often long bouts of isolation in her lavish new Georges Mandel apartment.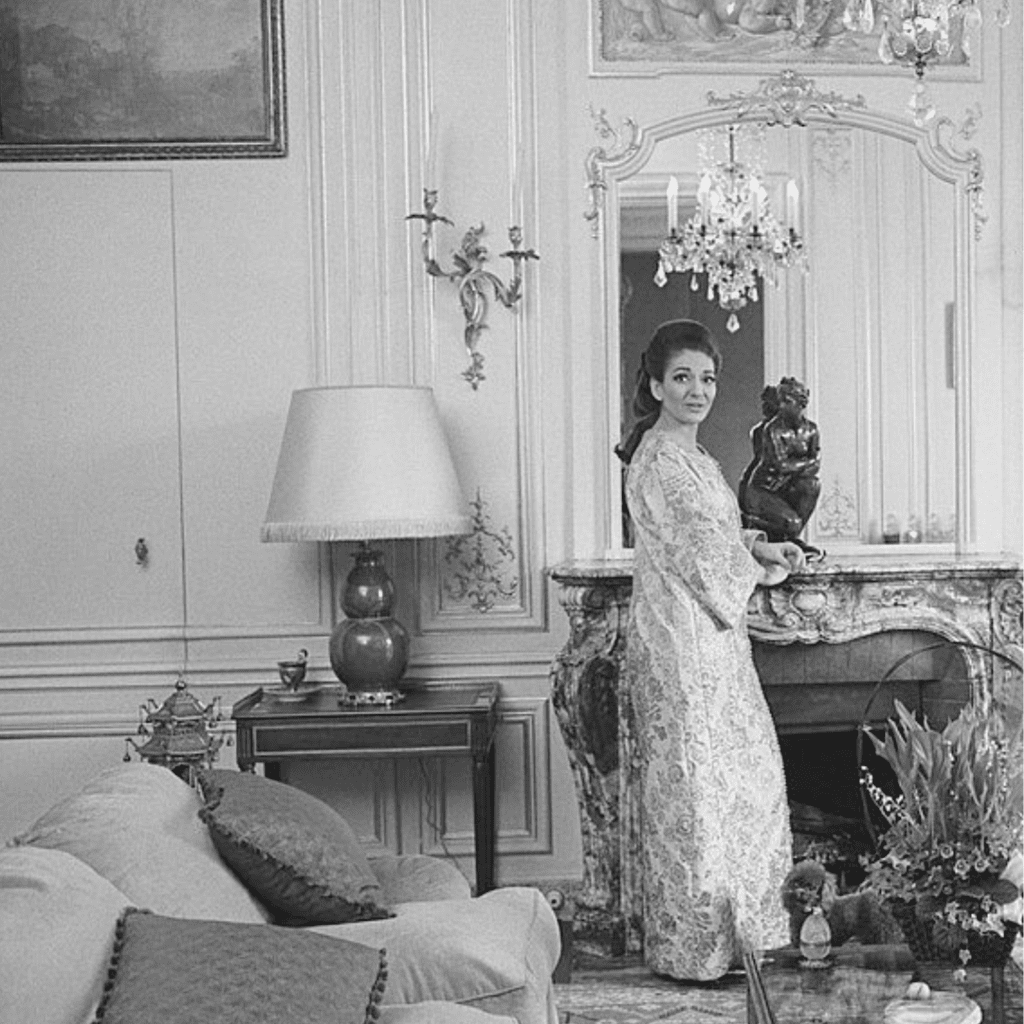 It wasn't always easy to keep up a brave face. Maria's lowest point came on discovering — in a newspaper — that Aristotle was marrying Jacqueline Kennedy. But theirs was a relationship that could never seem to break, no matter what he threw at it. They were drawn to each other in a magnetic, if negative, attraction. Within months of his new marriage, Aristotle was on her street, whistling beneath her window for her attention, begging to be let back in. It didn't take her long to give in and allow him into her life once more.
Another emotional rollercoaster ensued, but not for long. Aristotle died in early 1975. Maria's own body, not to mention heart, gave up 18 months later. Her funeral service was held at the Saint Stephen's Greek Orthodox Cathedral on Rue Georges Bizet; her ashes were stored at Père Lachaise Cemetery, and eventually scattered in the Aegean Sea.
Her spirit, however, lives on everywhere.
Sources: Maria Callas: The Woman Behind the Legend by Arianna Huffington & Cast a Diva: The Hidden Life of Maria Callas by Lyndsy Spence.