'April in Paris, chestnuts in blossom, holiday tables under the trees …'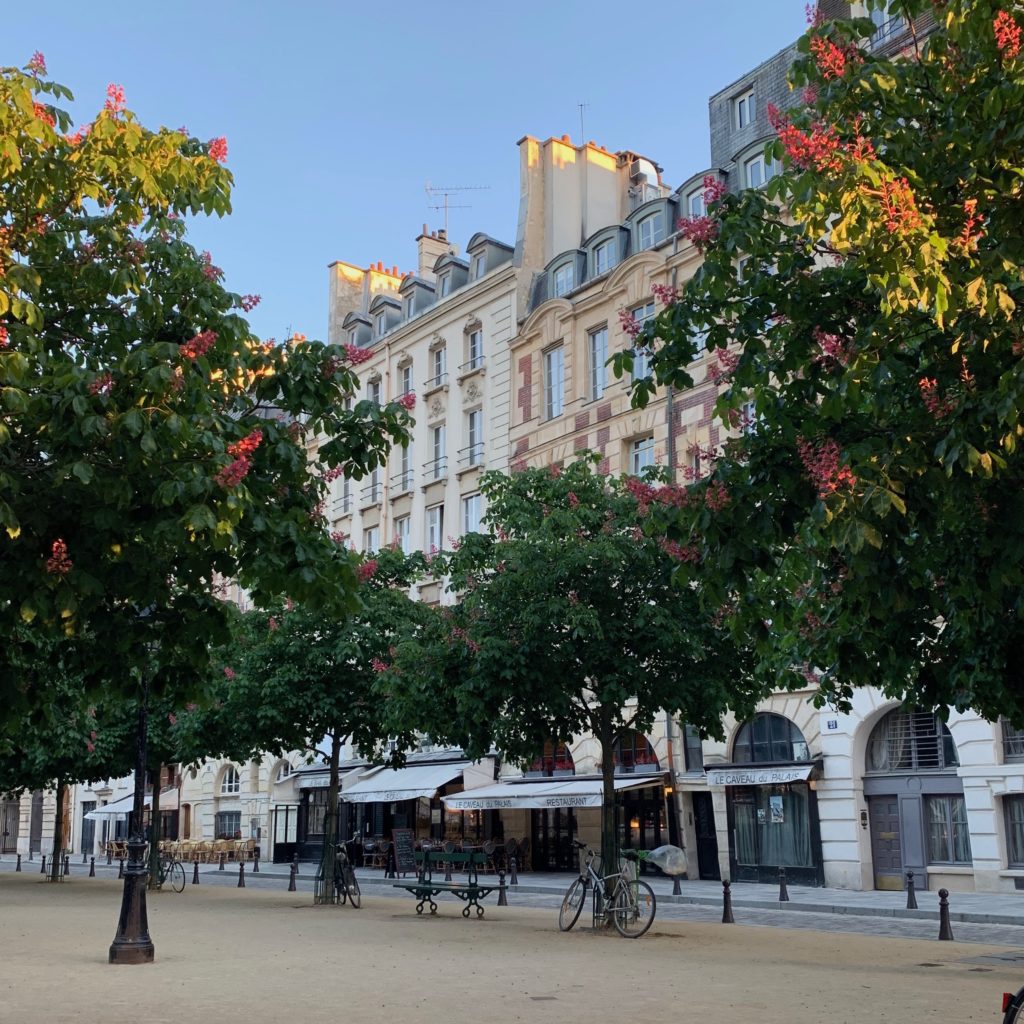 Which is your favourite version of the classic jazz song? Thelonious Monk's? Charlie Parker's? Ella Fitzgerald and Louis Armstrong's? Frank Sinatra's?
There's a cute anecdote about how April in Paris came into being, in Art Buchwald's book Paris. For many years, the columnist wrote from post-war Paris, where he met composer Vernon Duke, who told Buchwald, 'The whole song is a hoax … You always have to wait until May before things start popping.' Back in the early 1930s, Duke had been working on a Broadway musical called Walk a Little Faster, and struggling to write a romantic number for singer/actress Evelyn Hoey. Out drinking one night with friends, it was Dorothy Parker who inspired him, by declaring, 'Oh to be in Paris now that April's here.' Duke responded, 'What a wonderful title for a song.' The show's lyricist wasn't convinced, asking what the fuss about April in Paris was. Duke, not really sure himself, said he thought 'the French people went out into the open and sat under the trees.'
And that's how the now-famous first lines of the song came into being.
Despite Duke's hoax claim, April does indeed see the chestnuts start to blossom, and although Paris weather is notoriously temperamental at this time of year, some of the trees do shade lovely terrace tables, from which you can inhale the springtime air when the sun does decide to burst, along with some delicious food and wine …
Place Dauphine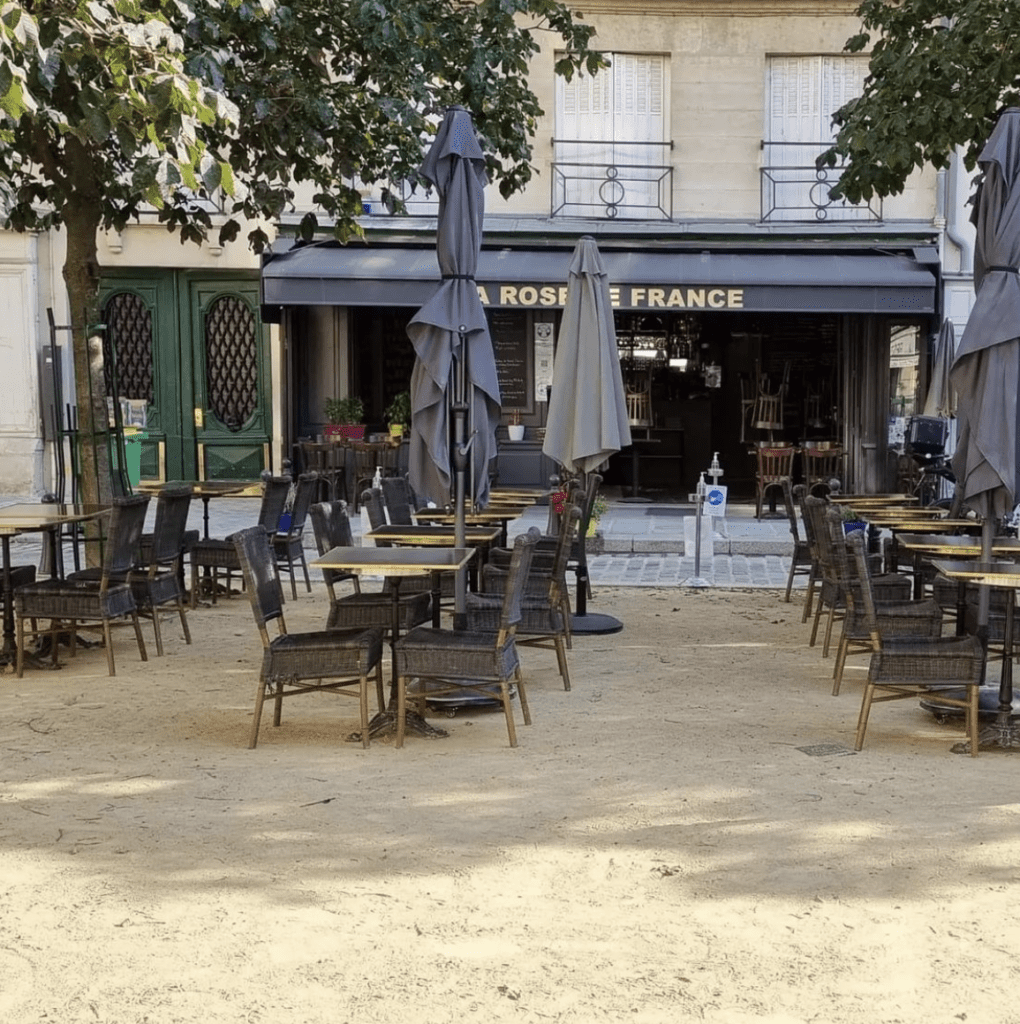 This triangular grove of pink-flowering chestnut trees comes alive from April. While numerous restaurants border the 'square,' so that you can watch on as locals play pétanque, some have just extended their terrace out to beneath the trees. La Rose de France is one such eatery; relax in for a long breezy lunch, ordering from a menu that caters to all, from meat-eaters to vegans alike.
Jardin du Luxembourg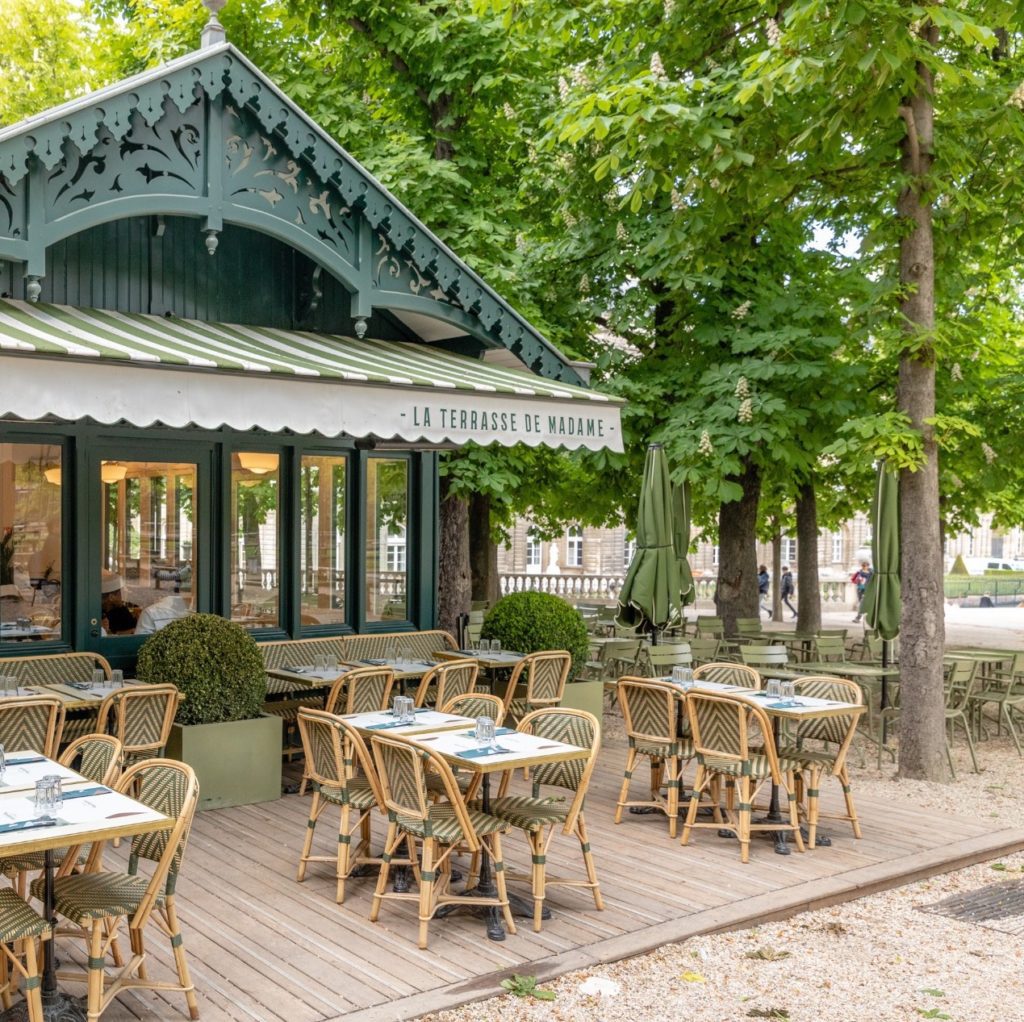 Within the cluster of chestnuts just north of the Medici Fountain, you'll find the delight of a restaurant that is La Terrasse de Madame. You can sit within the delicate glasshouse-like pavilion, but it's most pleasant to eat on the shaded terrace, nestled into one of the classic rattan chairs as the birds chirp in the chestnuts above. Serving all through the day, La Terrasse de Madame offers everything from snack platters to hearty meals, and it's a particularly great child-friendly choice.
Jardin des Tuileries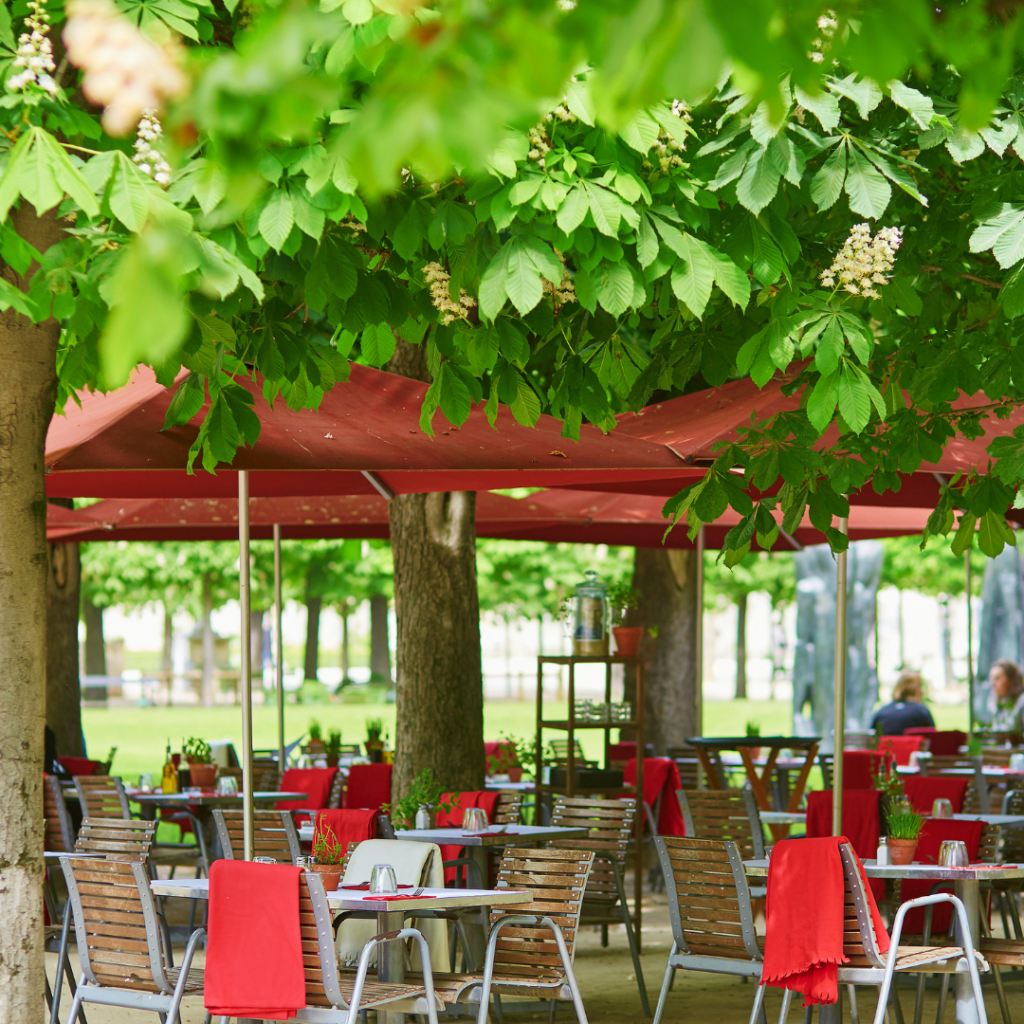 This beloved formal garden boasts much botanical beauty, including clipped chestnut trees lining the central alleys. As you meander around you'll come across several eatery options, none particularly fancy, but all good options for families wanting a quick snack or refreshment. Or, for a cheap & chic alternative, buy a baguette sandwich from the Eric Kayser stand near the Arc de Triomphe du Carrousel, and find yourself a green chair in your favourite part of the Tuileries.