Only in Paris does the idea of ambling around a cemetery seem eerie but also quite romantic — because only in Paris is a cemetery a place of such heart-touching beauty.
It's a poignant kind of beauty, of course. Cemeteries here, as everywhere, are above all about honouring lives past. But, in a country that reveres its history, Paris's cemeteries are also about celebrating the dead; not forgetting them nor consigning them to dusty, neglected corners.
Rather, these souls live on in memory along atmospheric, tree-shaded, well-tended streets that are dotted with artful and lovingly designed tombs and sculptures.
The following Parisian cemeteries also house so many A-list ghosts that a visit is as much a celebration of culture as of history. Think of them as museums of memory, and well deserving of a spot on your next Paris itinerary.
Cimetière du Père-Lachaise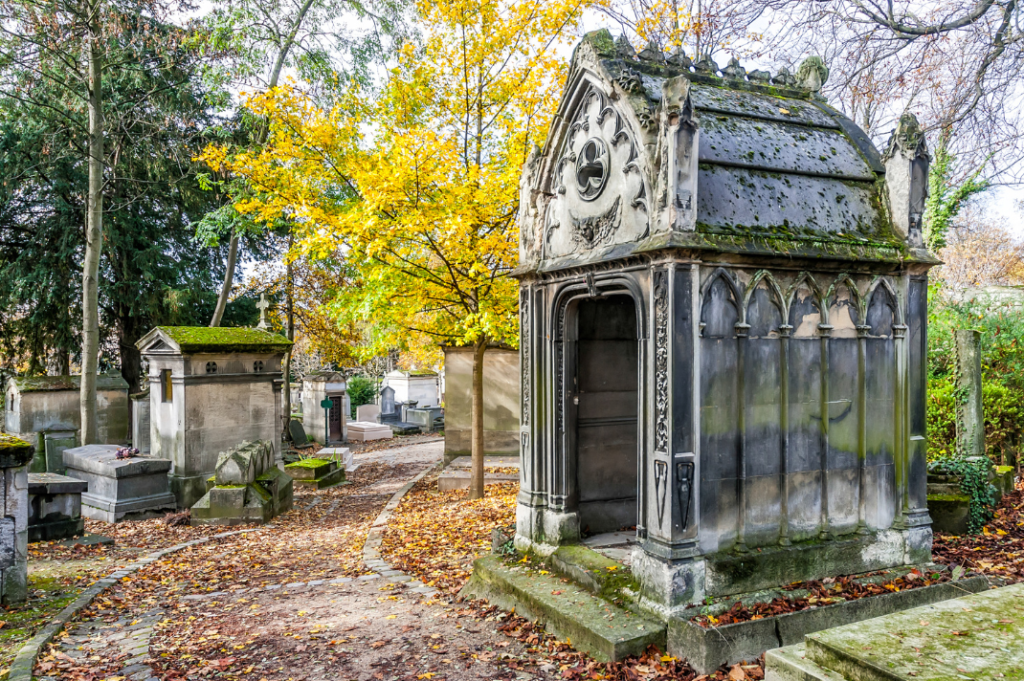 As much a rambling garden village as a resting place, this is Paris's largest cemetery, measuring in at an impressive 44 hectares/110 acres, and attracting 3.5 million visitors annually.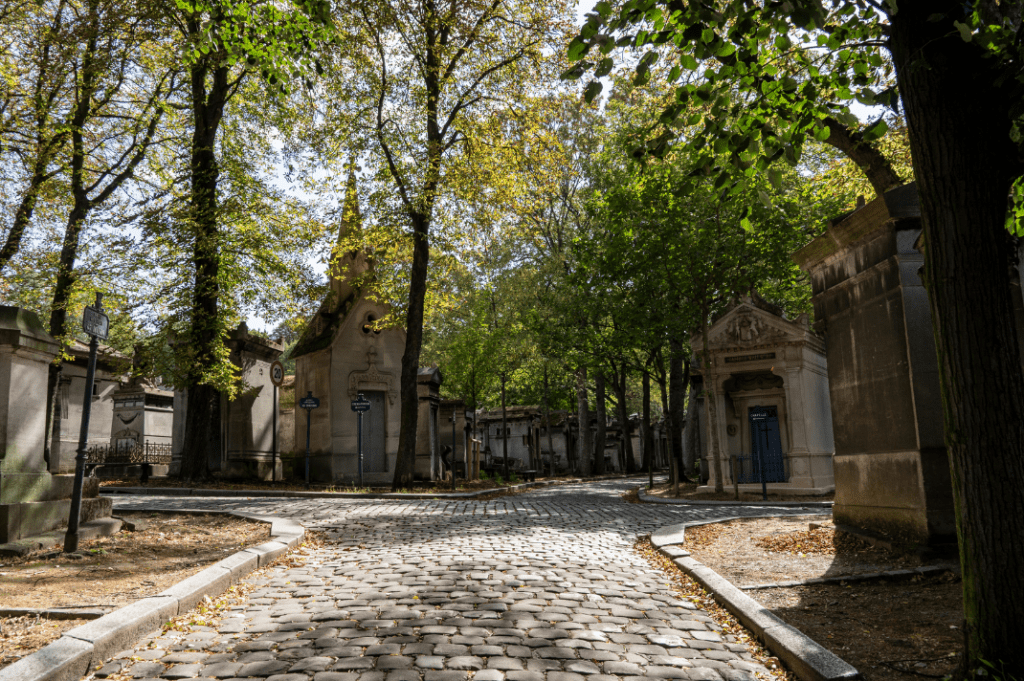 There's a haunting aura to Père Lachaise, with its chestnut-shadowed cobbled lanes and neo-Gothic mausoleums akin to ghostly manors, as though it's a true city of the dead that could well come alive in the dark — if you've visited in winter toward closing time you'll likely know this sink-tingling sensation.
If you're new to Père Lachaise, however, don't be fearful — go in the sunshine if that helps to soothe any nerves. And the brightness will make it all the better to admire the exquisitely wistful sculptures that hover and pray over the graves.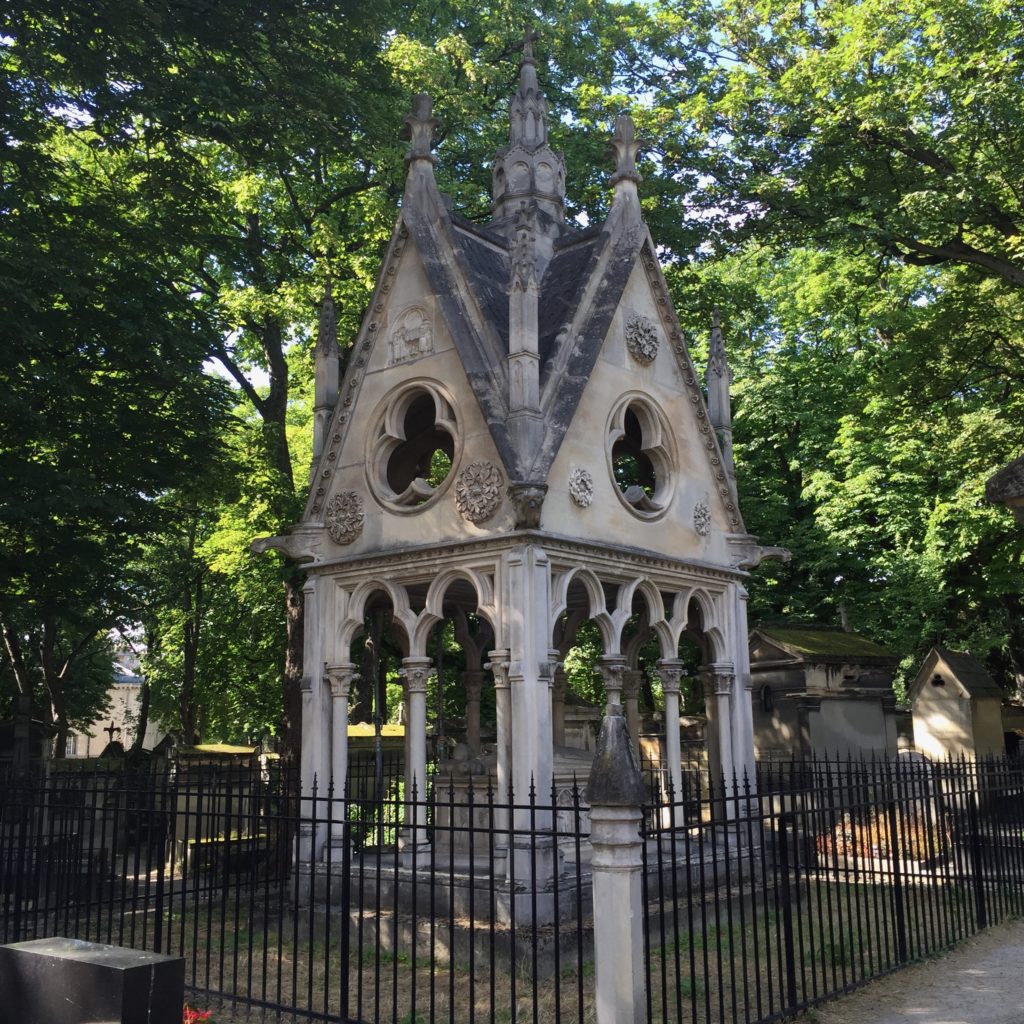 Who's here: First, make sure to pick up a free map at the cemetery's entrance — so vast is this otherworldly village and so numerous are its famous residents. Then, look out for the graves of: singers Édith Piaf, Maria Callas and Jim Morrison; authors Marcel Proust, Oscar Wilde, Honoré de Balzac, Colette and Gertrude Stein; actress Sarah Bernhardt; dancer Isadora Duncan; and, composer Frédéric Chopin. The remains of legendary French writers Jean de la Fontaine and Molière are also here, having been rehomed for the cemetery's 1804 official opening; the supposed remains of medieval lovers Héloïse and Abelard are also at Père Lachaise, after having been moved here in 1817 and placed in a suitably Gothic chapel-like tomb (above).
How to get here: The main entrance is at 8 Boulevard de Ménilmontant, 75020 (opposite where Rue de la Roquette forms a T with the boulevard). The closest métro station is Philippe Auguste (line 2).
Afterwards: Just north-west of the cemetery is the one-time village, now edgy suburb, Belleville. This was the haunt of Édith Piaf, who was born dirt-poor in the doorway of 72 Rue de Belleville, but whose riches were in her glorious voice, with which the 'Little Sparrow' would touch the world. The small apartment where she once lived is now a museum to her memory, a veritable cabinet of curiosities run by a devoted fan. It has limited opening hours so make sure to check them when planning a visit. Click here for more details.
Cimetière de Montmartre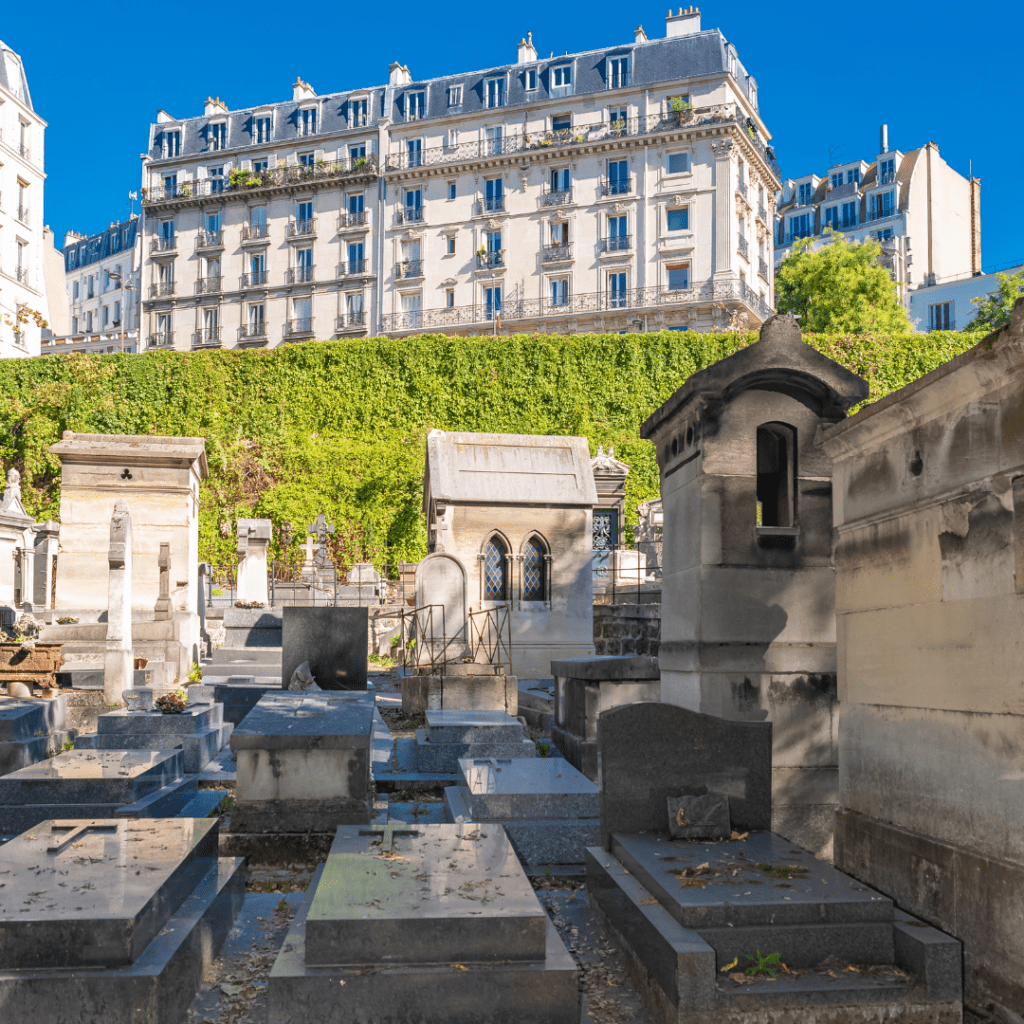 From the early 1800s, many new cemeteries were built outside what were then the boundaries of the city of Paris. Montmartre Cemetery was originally called the Cimetière des Grandes Carrières — of the Large Quarries — because the location was a former gypsum quarry, the butte of Montmartre having been mined for building materials.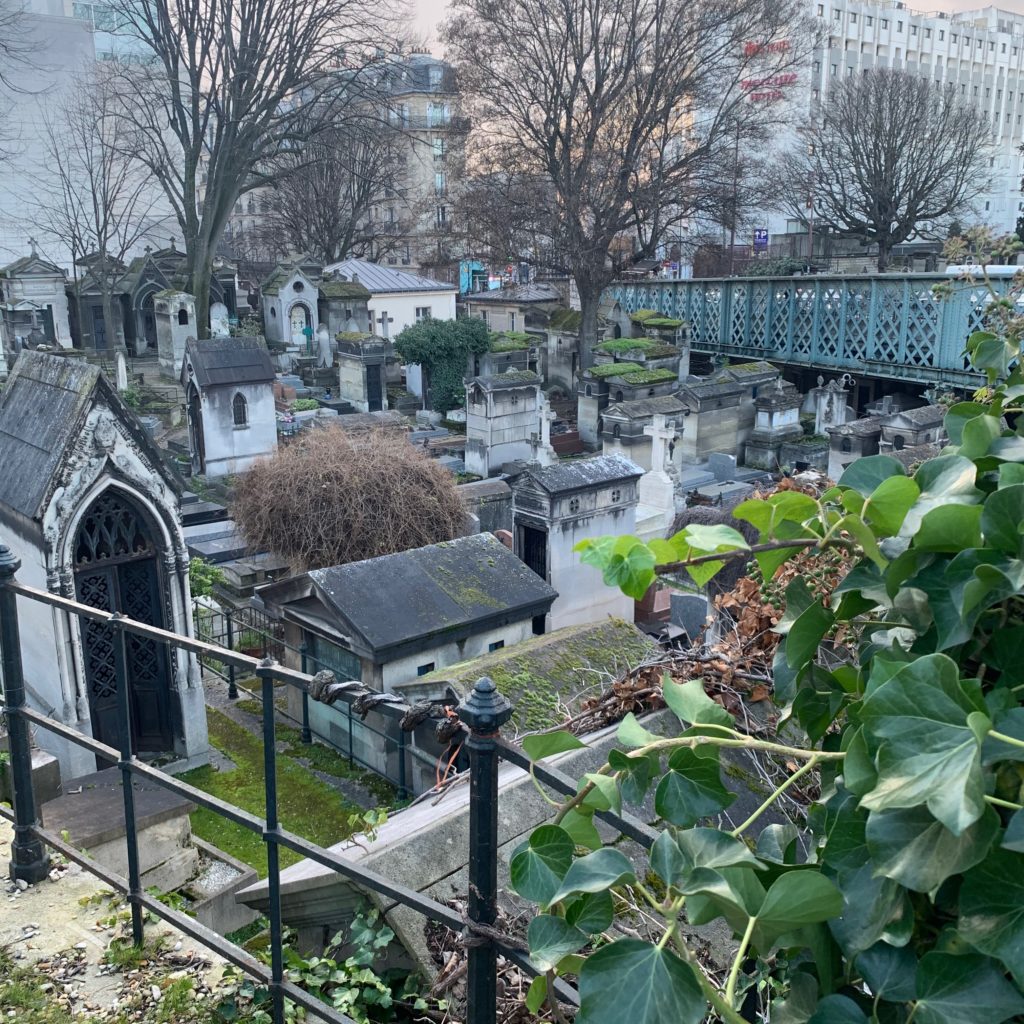 Situated at the south-west foot of this district, it's an inspired first stop before you ascend the famed hill, for it's the resting place of many artists and writers who once found such inspiration in the streets above.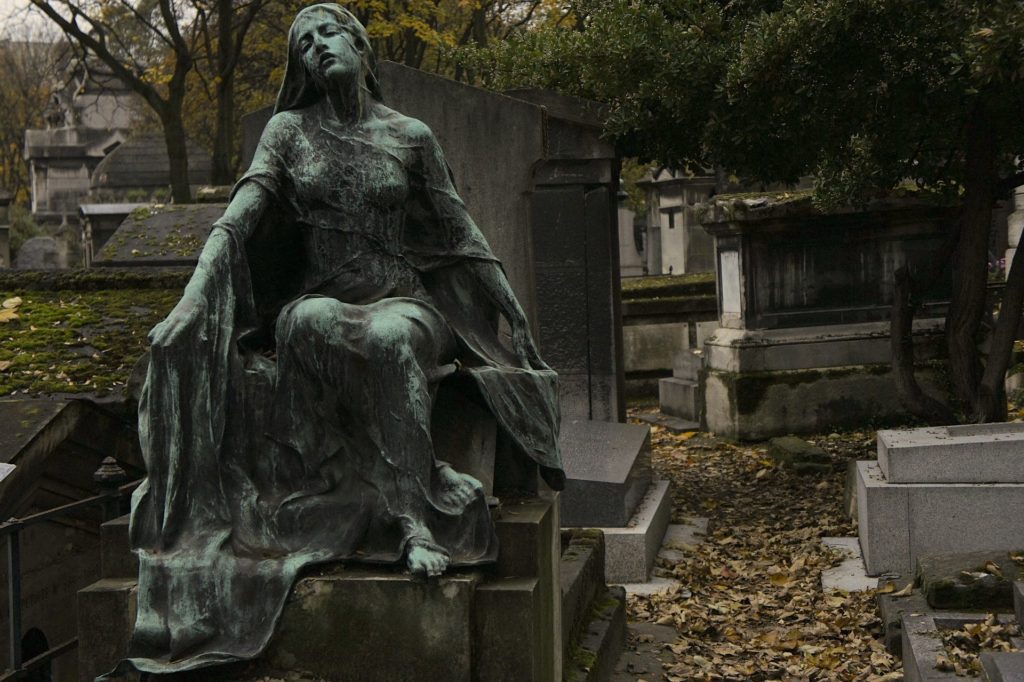 Who's here: Writers Alexandre Dumas, fils, Stendhal and Émile Zola (although it's his original family grave, for he was moved to the Panthéon in 1908); painters Edgar Degas, Gustave Moreau and Théodore Chassériau; director François Truffaut; composers Jacques Offenbach, Hector Berlioz, and Lili and Nadia Boulanger.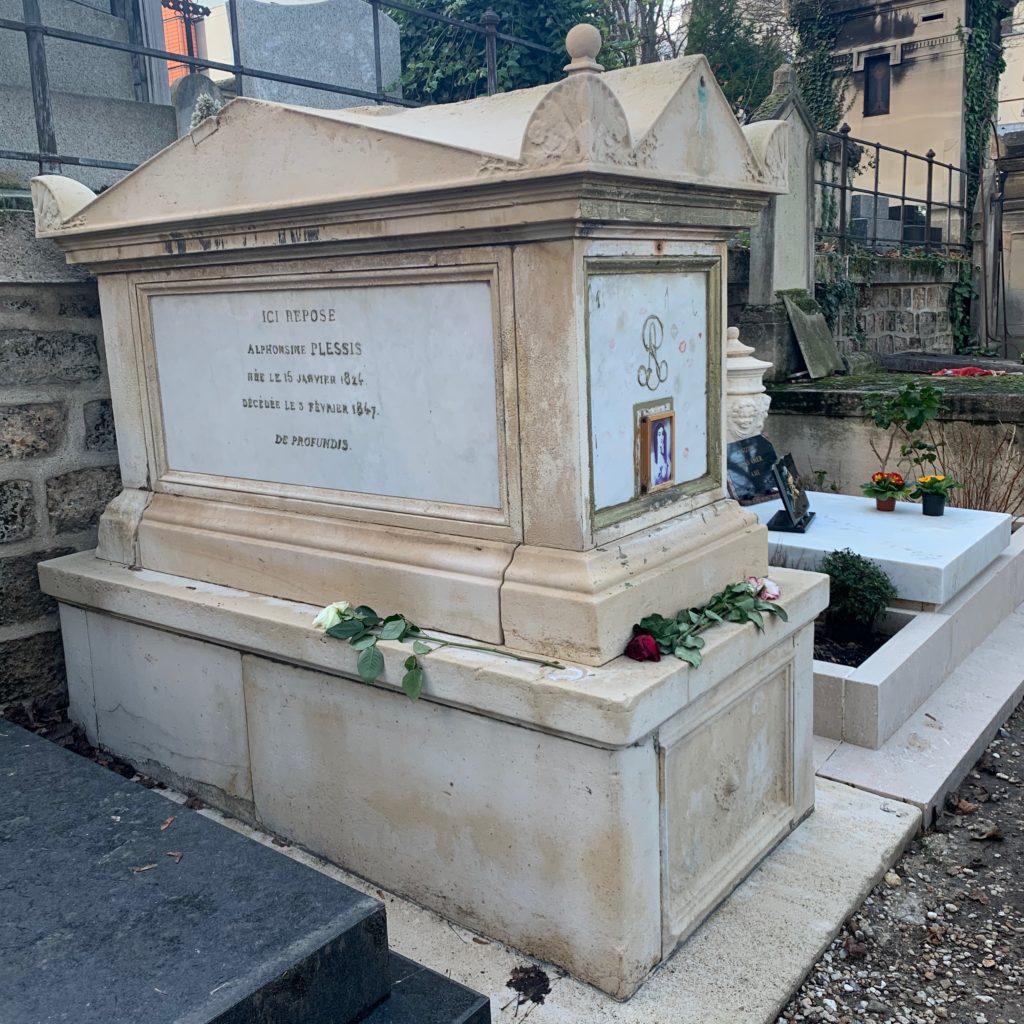 Also don't miss the tombstone of Alphonsine Plessis (Marie Duplessis), the real-life Lady of the Camellias. It's the one fans have decorated with lipstick kisses and romantic red and white blooms (above).
How to get here: The entrance is at 20 Avenue Rachel, 75018, and the closest métro stations are Place de Clichy (lines 2, 13) and Blanche (line 2).
Afterwards: If you make your way up to Montmartre via Rue Caulaincourt, a little street on the right, Rue Léon Gaulard, will lead you into a small walled cemetery, Cimetière Saint-Vincent. Here, beneath the towers of Sacré-Cœur, you'll find the grave of one of Montmartre's most famous artists, Maurice Utrillo.
Cimetière de Montparnasse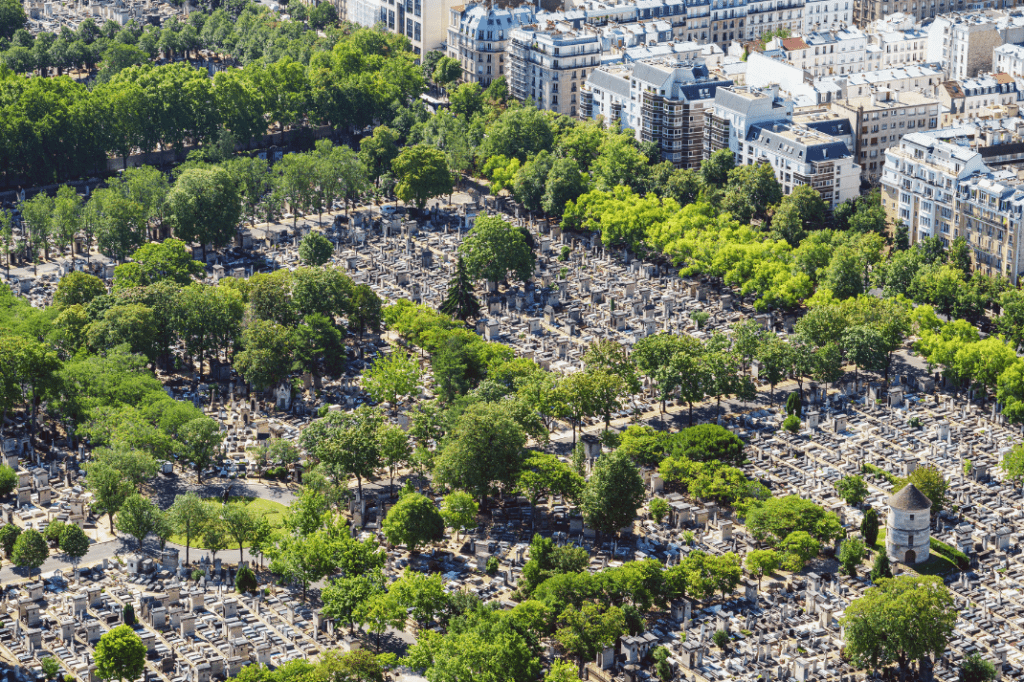 Dating from 1824, this cemetery was built on former farmland — the quaint pepperpot tower in the midst is all that remains of a one-time flour mill. There is still a pastoral air about the place, which is bordered by high stone walls covered in rambling plants.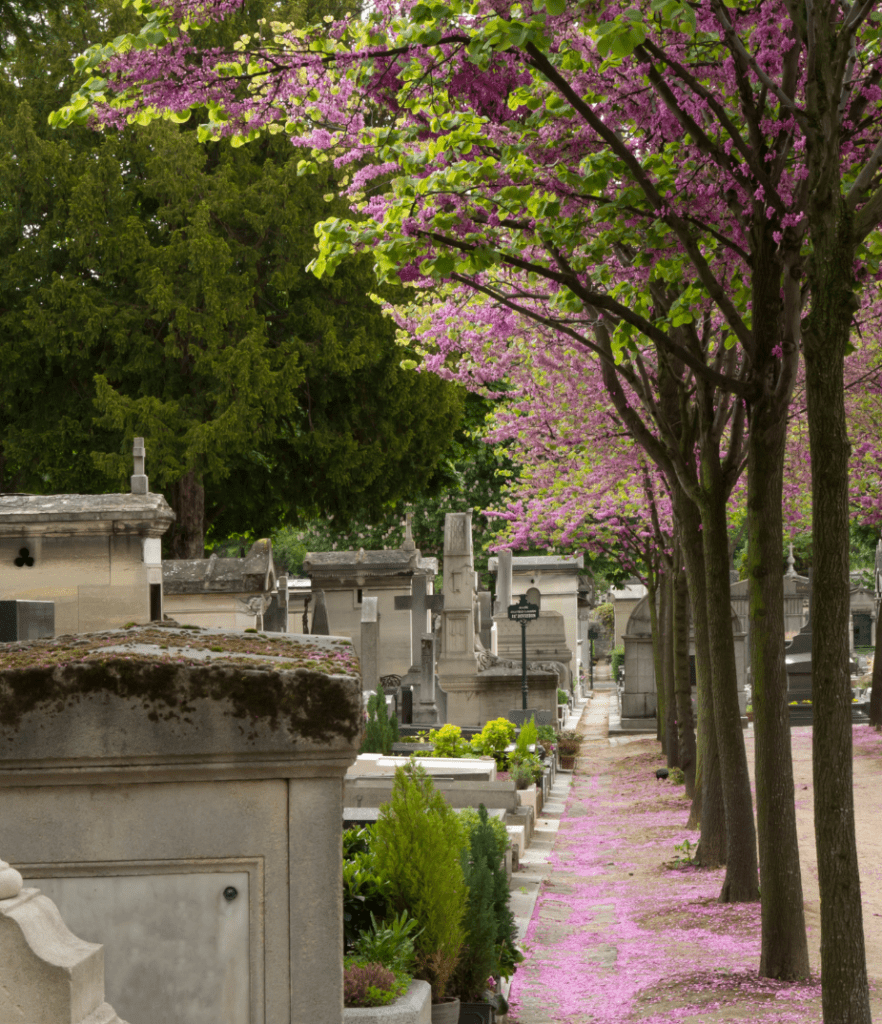 Within these walls are over 35,000 graves, shaded by a gorgeous mix of trees, from lindens to conifers to flowering varieties that blossom in beautiful shades of pink in April. It truly does feel as though all here are resting in peace.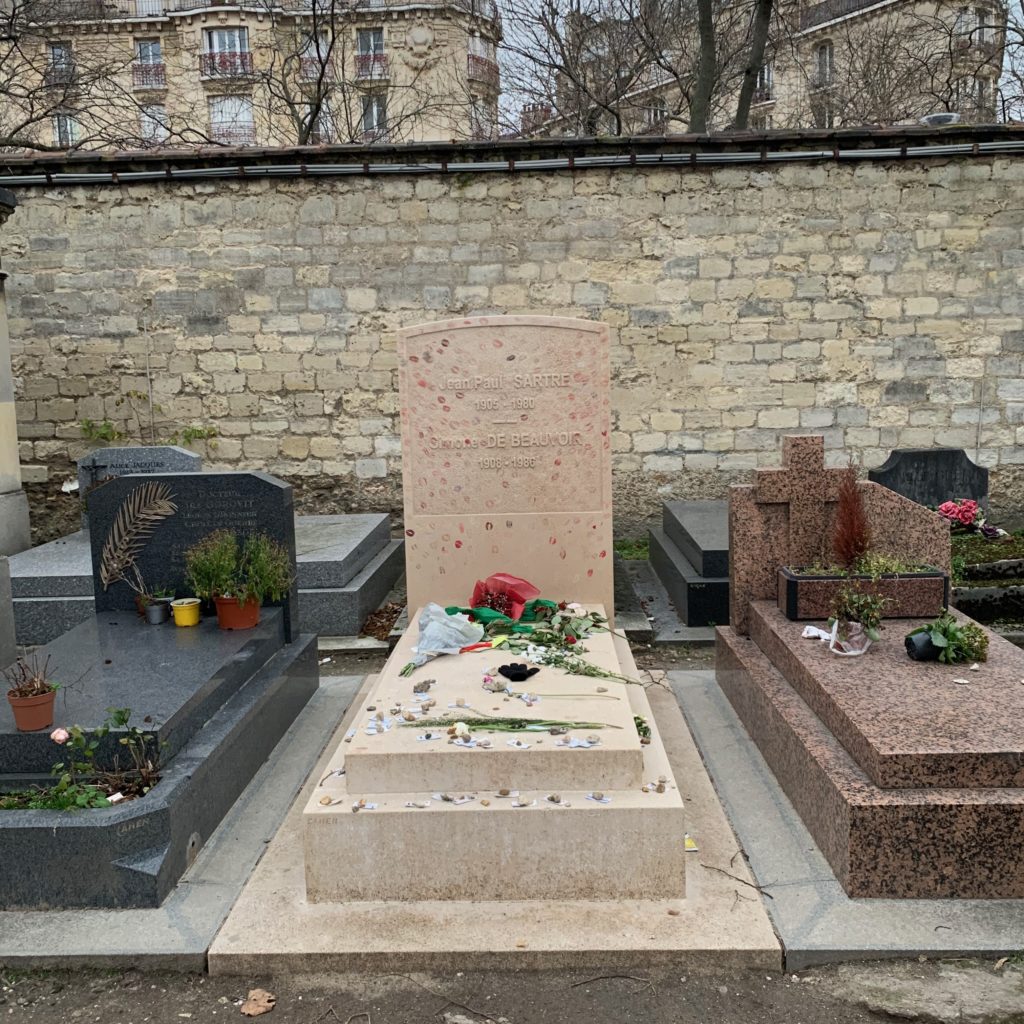 Who's here: Jean-Paul Sartre and Simone de Beauvoir lie together for eternity, in the one grave, which is usually covered in lipstick kisses.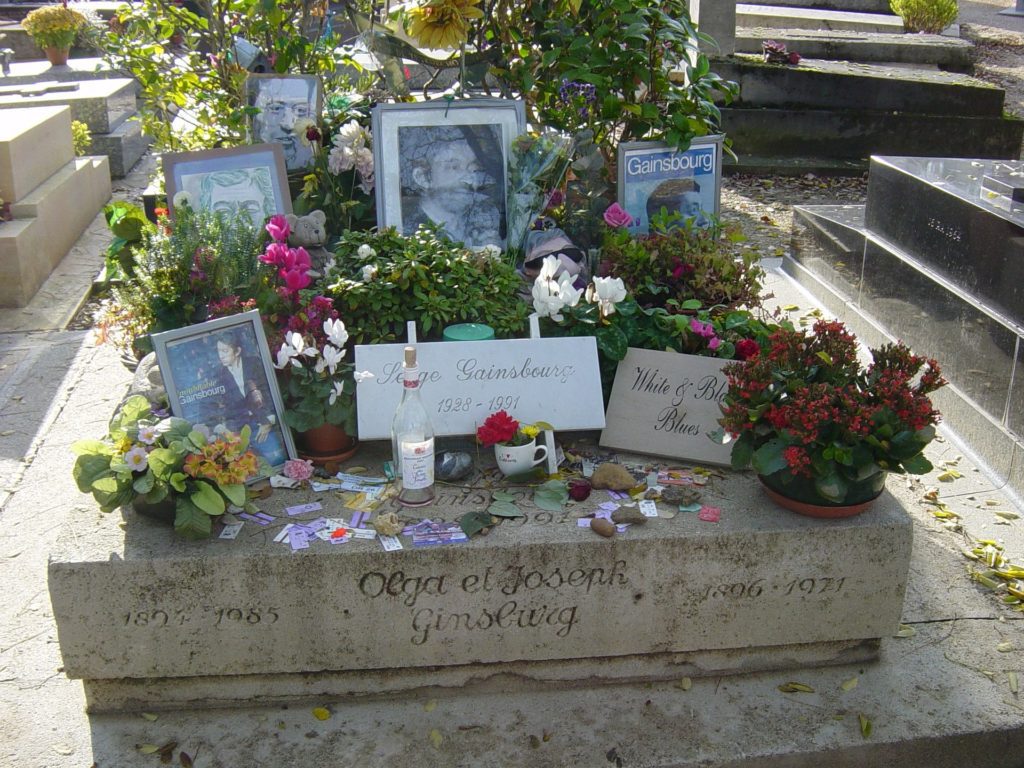 Another popular resting place is that of singer Serge Gainsbourg, graced in a range of mementoes left in tribute, including old métro paper tickets, a nod to Gainsbourg's song about a ticket puncher. Also worth a pilgrimage: the graves of poet Charles Baudelaire, authors Guy de Maupassant and Samuel Beckett, and architect Charles Garnier. One of the most famous pieces of artwork here is Constantin Brâncuși's 1909 sculpture, The Kiss, commissioned for the grave of a wealthy Russian woman, Tatiana Rachewskaia.
How to get here: You'll find the entrance at 3 Boulevard Edgard Quinet, just a little west of the métro station Raspail (lines 4, 6).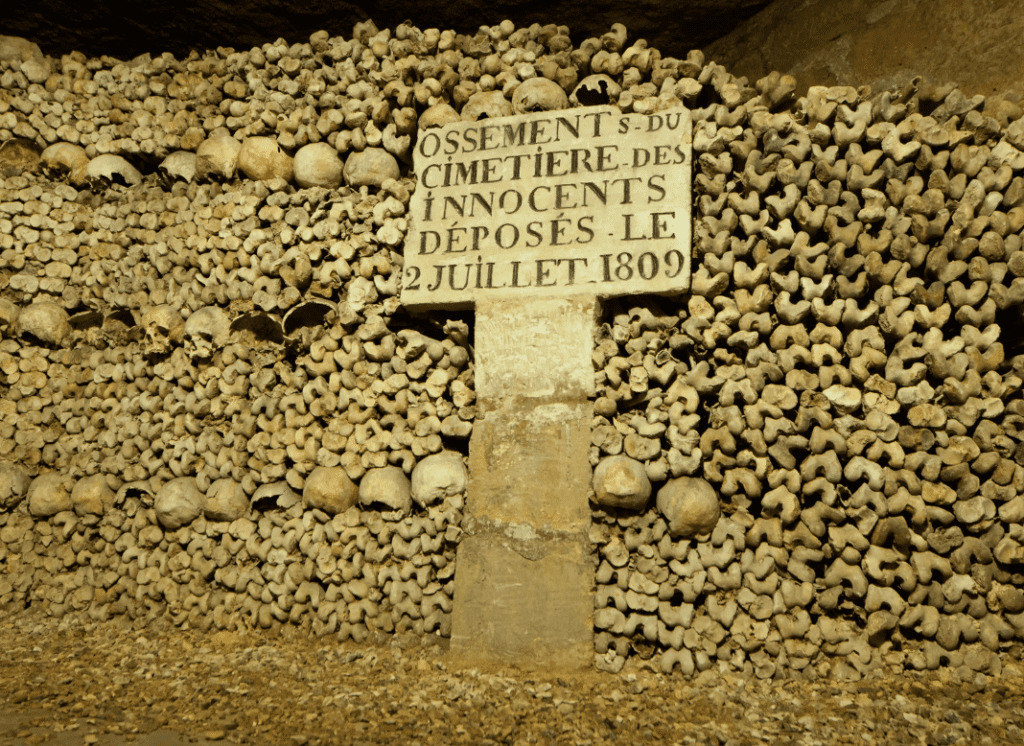 Afterwards: If you want to take this somewhat spooky theme to its most extreme possibility, consider a visit to the nearby Catacombs, the famous underground labyrinth of ossuaries that is home to the bones of more than six million people. Its tunnels originally wove throughout the city's ancient stone quarries, but the network was repurposed in the late eighteenth century in order to solve the problem of overflowing city cemeteries. After a disorganised beginning as nothing more than a repository of bones, the space was renovated to render it visitable, and it's now a most macabre mausoleum, its walls lined with perversely neat stacks of femurs and skulls. And, as you walk by in the gloom, you could well be followed by haunted eyes of some of Paris's most dangerous revolutionaries, who were among the many lost souls whose life journeys ended here. For more information, go to the official website.