Inspired by this month's colourful theme, I've compiled your ultimate Pink Paris menu …
Ladurée Religieuse à la Rose & Framboise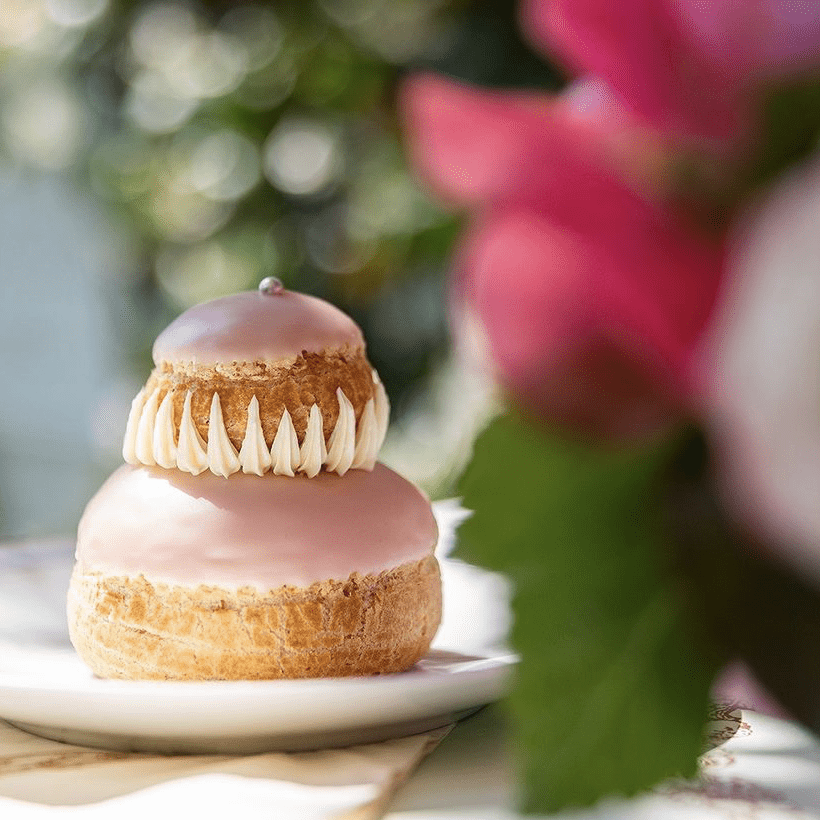 Rejoice: the iconic pâtisserie's beloved confection of choux pastry, cream, rose petals and raspberry is back on offer at Ladurée. Order it with a pot of thé Marie Antoinette, a delicious blend of black tea, citrus, honey and rose.
Pierre Hermé Ispahan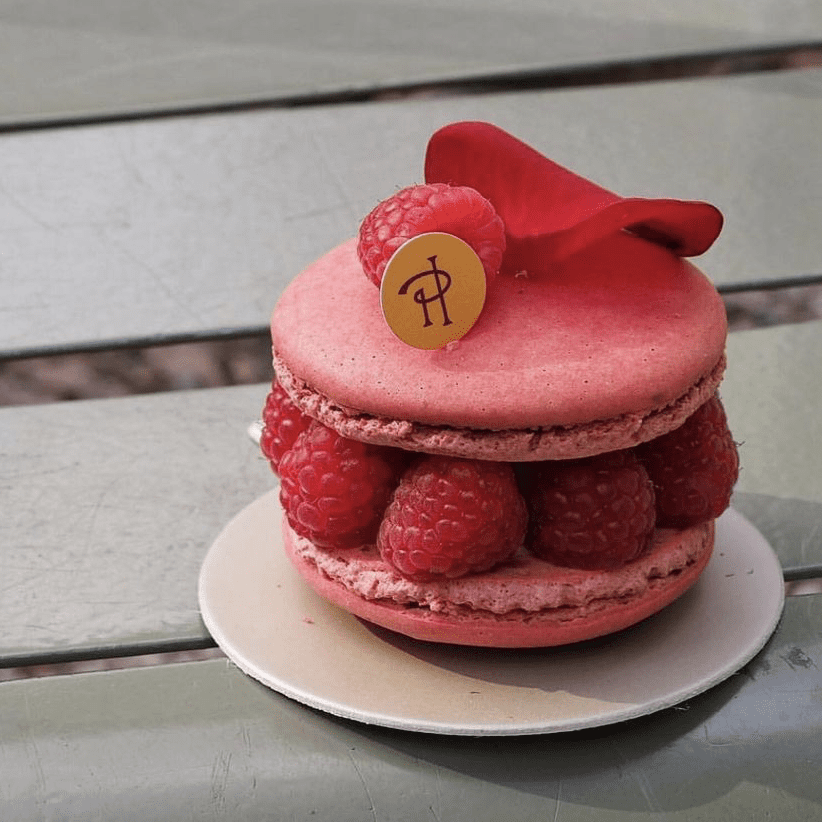 Arguably the most photographed pastry of Paris, an Ispahan — two large rose macarons sandwiching a ring of raspberries on a bed of rose water and lychee crème — is a delight to the eyes as much as tastebuds. You can find the treat all over Paris these days, but Pierre Hermé, who invented it when he worked for Ladurée, makes it best.
Popelini Chou à la Crème Rose-Framboise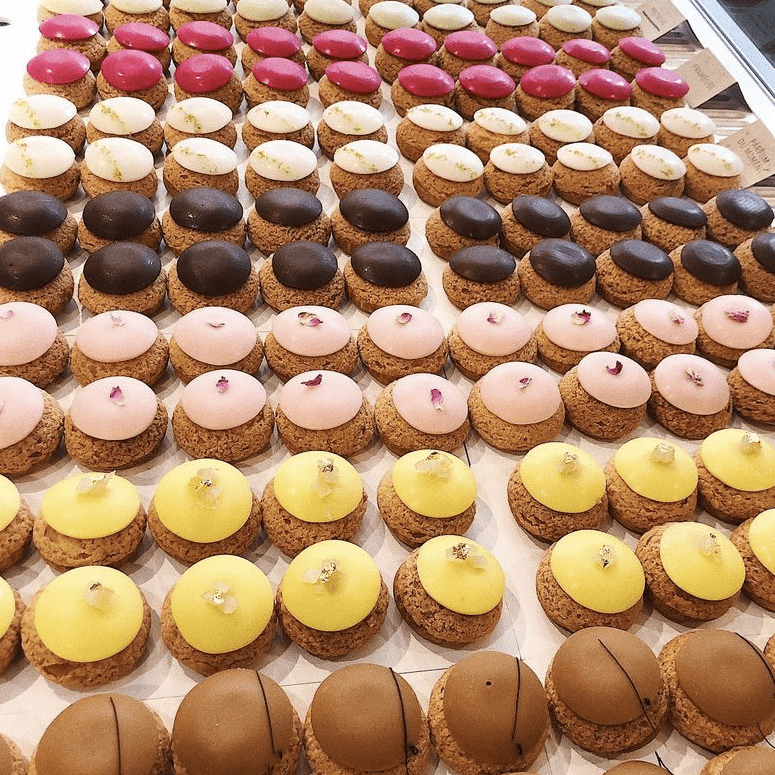 If, however, you simply want a small pop of pretty sweetness, head to Popelini (71 Rue de Seine, 75006; 29 Rue Debelleyme, 75003; 35 Rue de Turenne, 75003; 44 Rue des Martyrs, 75009) for its gorgeous rose-raspberry take on the cream puff.
Ritz Paris Madeleine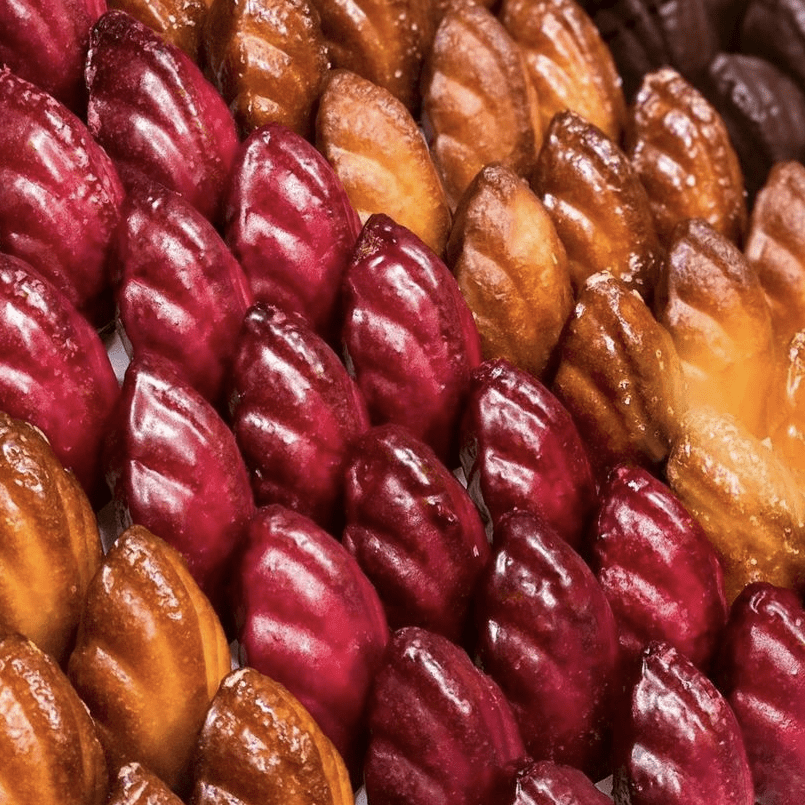 Alternatively, the Ritz Paris's new Le Comptoir (38 Rue Cambon, 75001) serves up a rainbow of sugar-glazed madeleines, including the Madeleine Cœur Framboise, with its heart of raspberry compote.
Rosé … Anywhere!
Paris teaches you to see the world through rose-tinted glasses — and rosé-filled ones, too! One of the daily joys in this city is surely sipping a pretty wine while watching the world go by from a café terrace.
Pink Champagne on the Eiffel Tower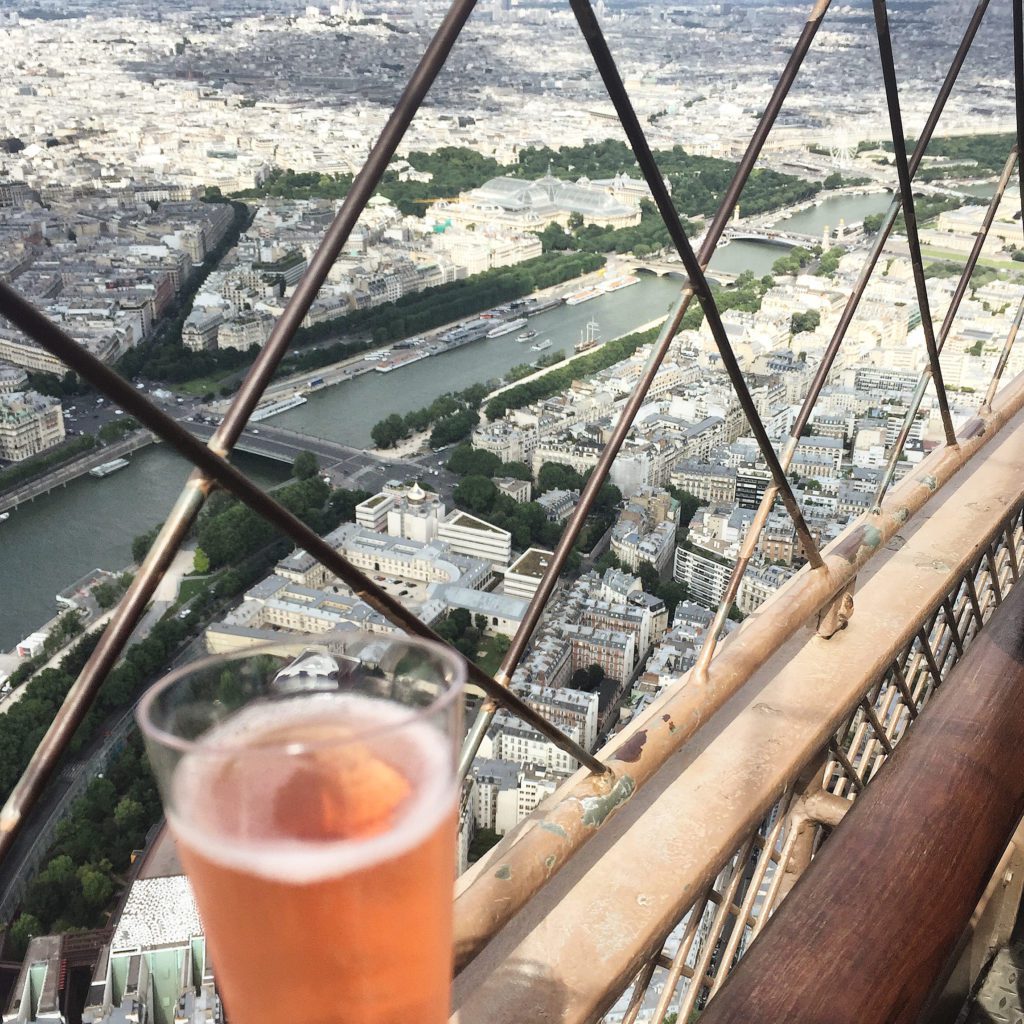 To really celebrate a Paris trip, make that wine sparkle! One of the most head-spinning ways to enjoy rosé champagne is on the top level of the Eiffel Tower.
Bisou Cocktail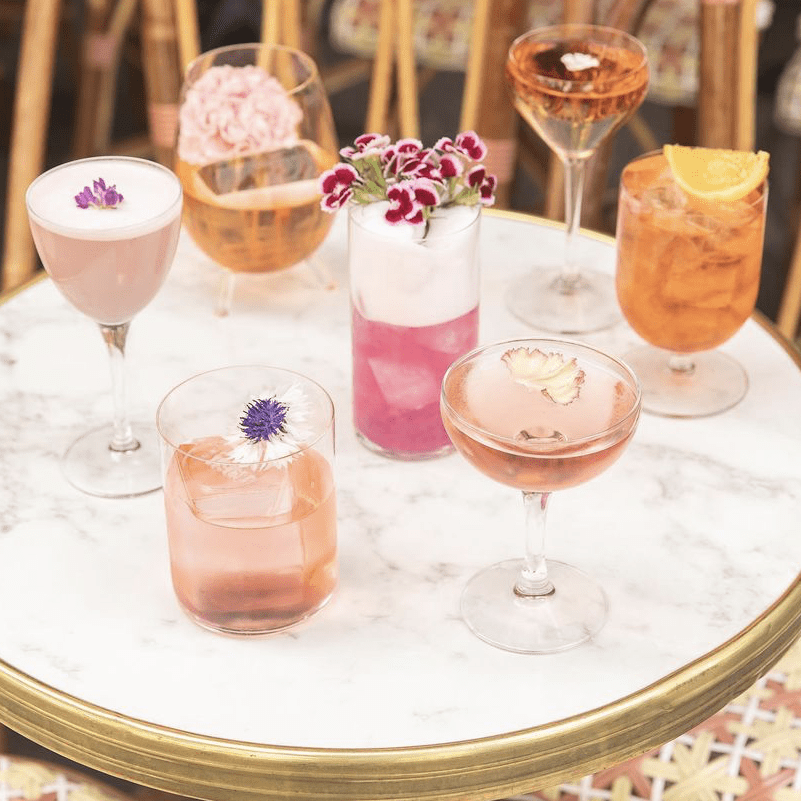 Another adventurous way to drink pink is at Bisou, a gorgeous blush-hued bar in the Upper Marais (15 Bld du Temple, 75003). There's no menu — you simply let the bartender know your cocktail style or craving (Sweet and fruity? Fresh and icy? Fizzy or frilly?), and they'll whip up your dream concoction. If it's too early to drink, you could always ask for a pink latte or smoothie.
Mariage Frères Pink Cactus Iced Tea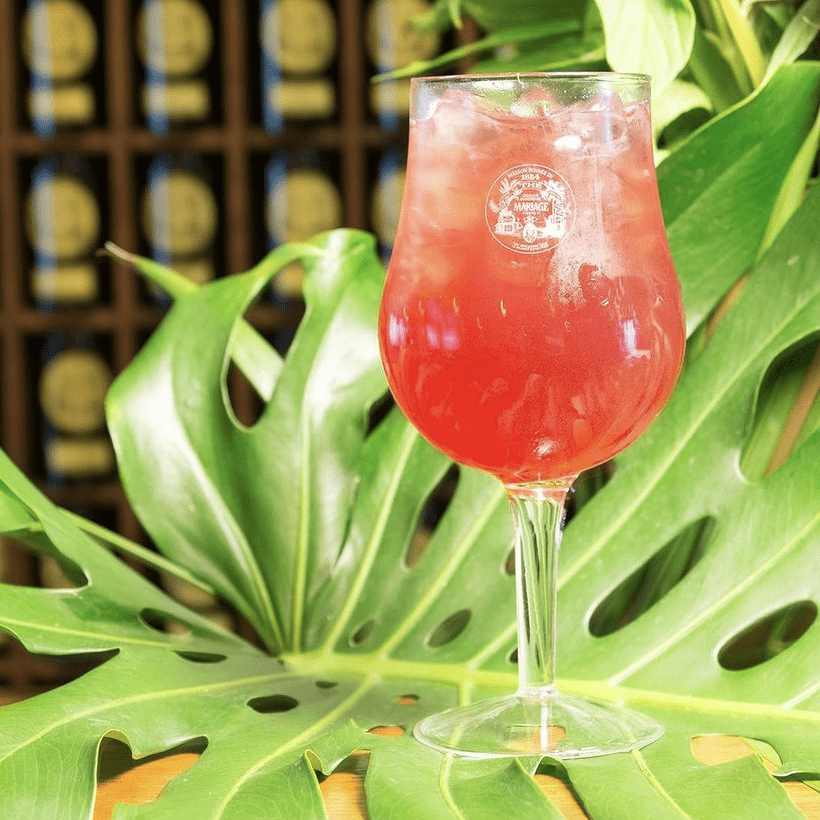 This rooibos and cactus blend is also a beautifully refreshing non-alcoholic option. (And just try to resist a slice of the thé blanc & roses marble cake.) The two most atmospheric tea salons are at 30 Rue du Bourg-Tibourg, 75004 (the original) and 13 Rue des Grands Augustins, 75006.
Berthillon Sorbet Fraise de Bois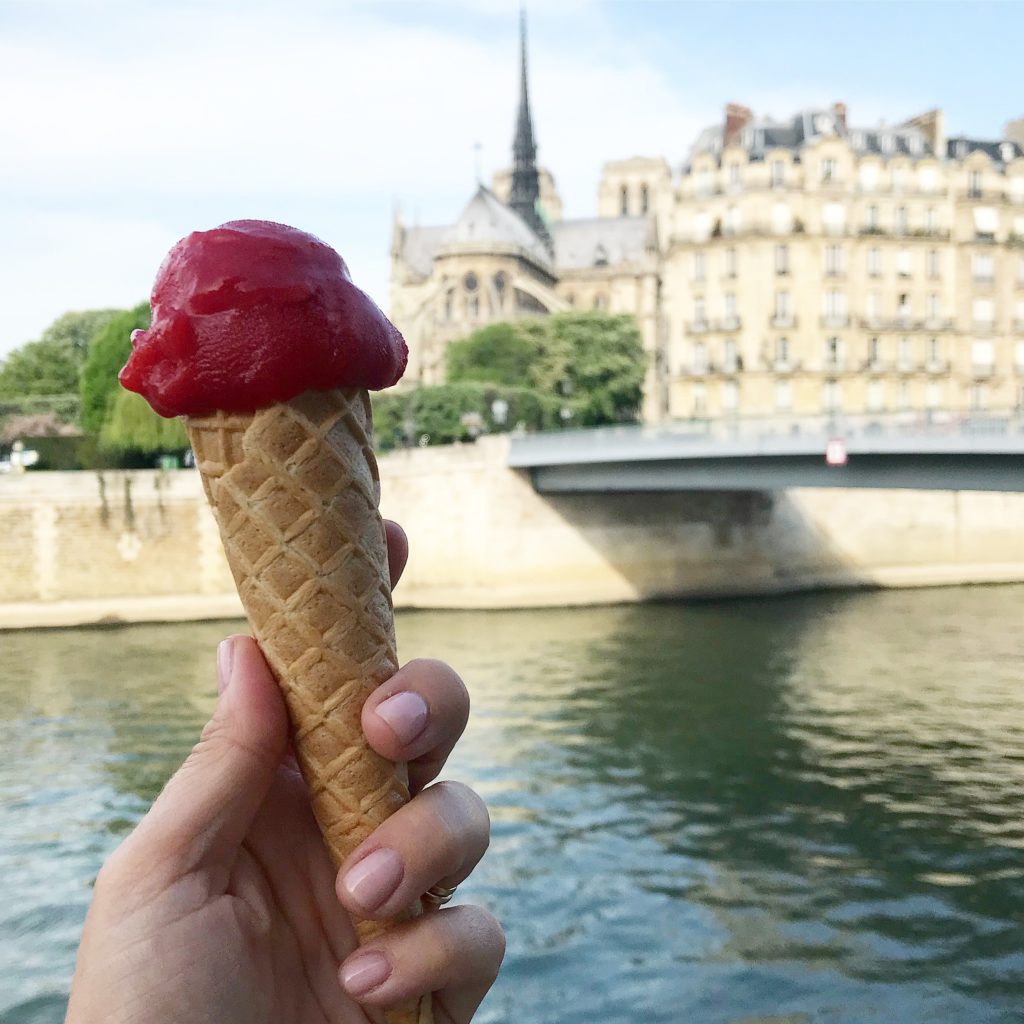 Speaking of sweet and refreshing, a scoop of Berthillon's wild strawberry sorbet will have you in raptures. Order a cone to go (31 Rue Saint Louis en l'Île, 75004) the next time you stroll around the just-as-lovely Île Saint-Louis.
Maison Sauvage Avocado Toast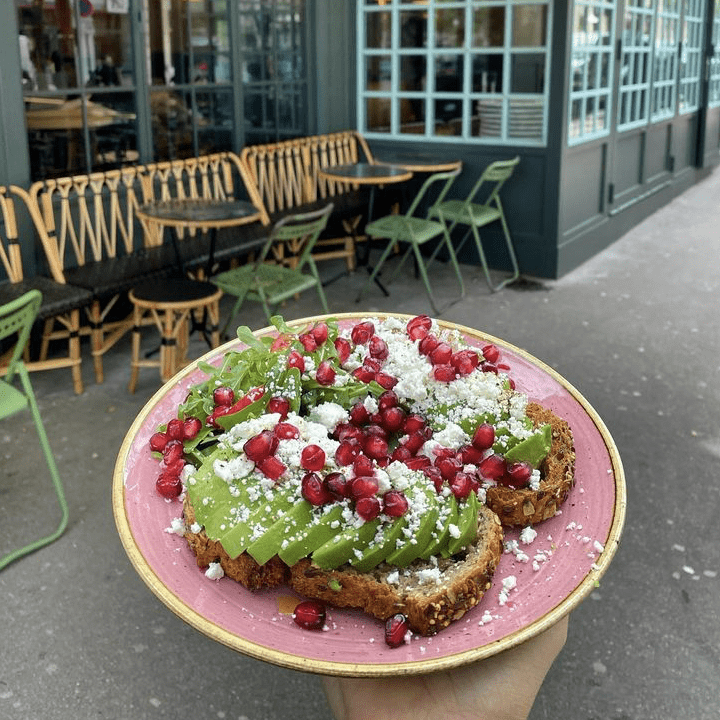 Okay, so this dish is theoretically green … but Maison Sauvage's (5 Rue de Buci, 75006) liberal sprinkling of feta and pomegranate seeds does turn it into a pastel delight.