The Easter weekend is a holiday of beloved rituals for Parisians, but it can be just as joyous for visitors. The key to getting into the spirit of the moment is to do a little advance planning. Read on for some tips … And for the most important information of all: where the Easter Bunny sources the best Parisian chocolate.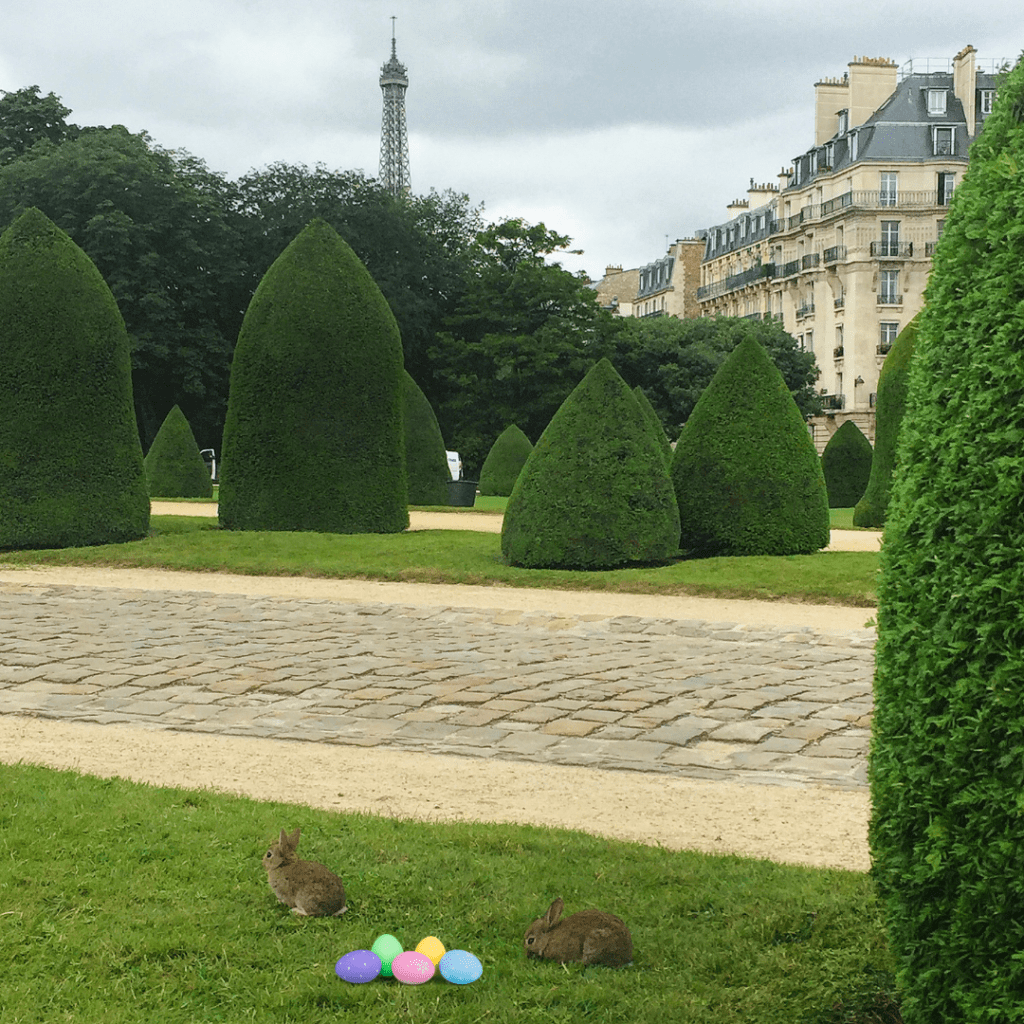 Good to Know
Good Friday is not a public holiday in Paris (nor in most of France, with the exception of Alsace and Lorraine), but Easter Monday is (although most museums and tourist attractions, and many eateries and shops, remain open). Sunday and Monday are the days when many French families celebrate and feast together, so shops and markets on Saturday are often extra-crowded as Parisians stock up on their ingredients and, of course, that all-important chocolate (more on this below). If you're planning to cook up an Easter lunch in your rental apartment, make sure to shop on this day, too, as many food purveyors will close until Tuesday. If you're travelling, note that roads and trains will also be congested on Friday and Saturday, as many locals head out of the capital for a long weekend away.
Chocolate Chic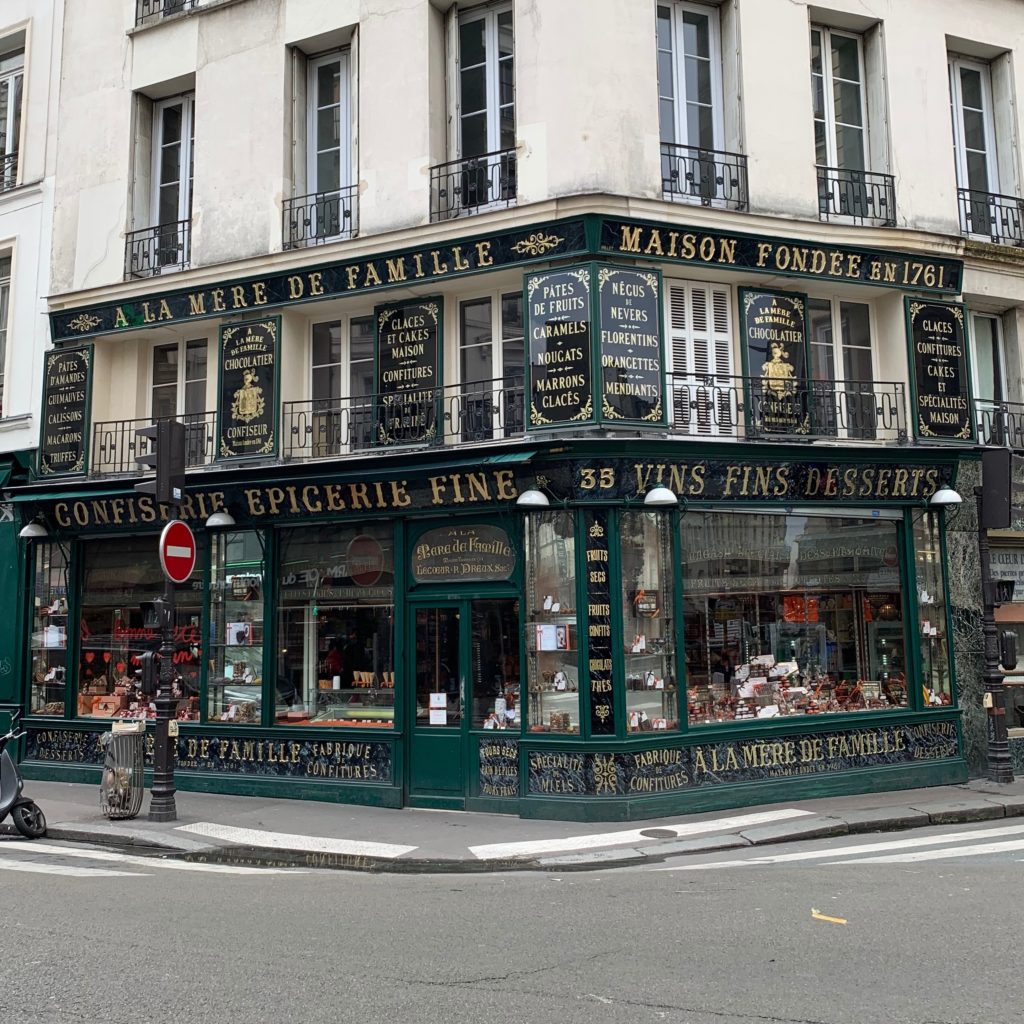 It's always a joy to shop for chocolate in Paris, but it's especially a pleasure at Easter, when chocolatiers outdo themselves designing eggs as elaborate as Fabergé creations. Paris boasts an embarrassment of riches when it comes to high-end chocolateries, but a few that should be added to the itinerary are:
Jacques Genin (133 Rue de Turenne, 75003): Equally artist and chocolatier, Jacques Genin creates exquisite work suitably showcased in an Upper Marais space that could pass for a jewellery store, where white-gloved sales assistants carefully fill silver boxes with prettily patterned, gorgeously flavoured (mint, tonka bean …) chocolate squares. At Easter time, expect colourful, hand-painted chocolate eggs. And at any time, add a few melt-in-the-mouth caramels to your order.
À la Mère de Famille (35 Rue du Faubourg Montmartre, 75009; pictured above): There are numerous Parisian locations these days, but the original store is the must-visit, as the Belle Époque boutique most beautifully showcases the delights of a brand that dates back to 1761. Stepping inside is to fully appreciate the expression 'kid in a candy store.'
Sébastien Gaudard (22 Rue des Martyrs, 75009; 1 Rue des Pyramides, 75001): In addition to sweet chocolate bunnies that pop up for Easter, there are the classic tablettes and boîtes. Beyond chocolate, try the delicate pastries and flavour-packed ice-creams and sorbets. The pâtisserie in the first arrondissement is also a salon de thé, serving up hot chocolate as delicious as you'd expect from one of the city's most celebrated chocolatiers.
Easter Feasting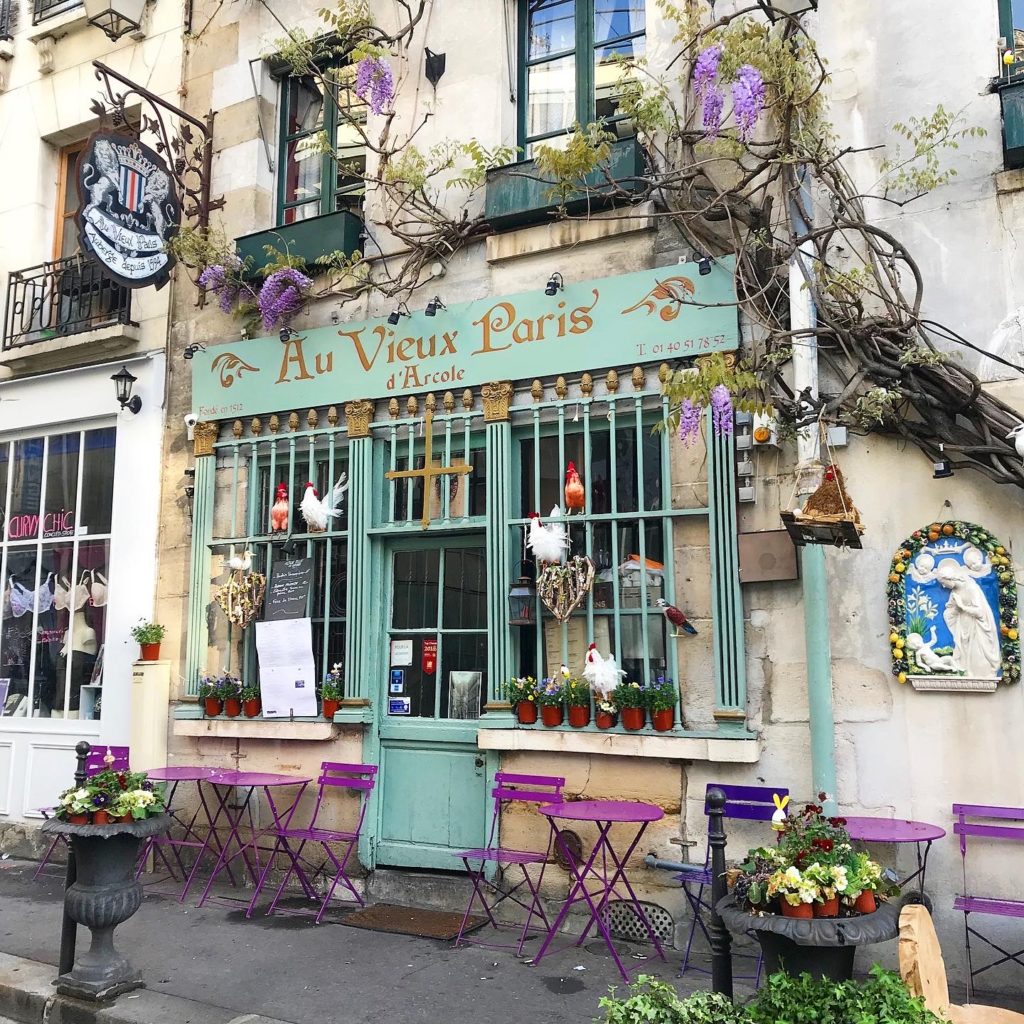 Sunday brunch is always a lavish affair in Paris, so you can expect extra trimmings for the Easter version. Many of the top hotels (such as the Ritz and Le Royal Monceau) hold Sunday celebrations that combine brunch and an egg hunt for the kids; make sure to book well in advance. Ladurée is also offering Easter brunches all long weekend. Alternatively, most restaurants will be open for lunch and dinner bookings; one that decorates itself gorgeously for Easter is the Île de la Cité's Au Vieux Paris d'Arcole (pictured above), which is often in full wisteria bloom for the occasion.
Sunday Mass
Even if you don't understand French, a traditional Parisian Easter mass is a sublime thing to experience. Go to one of the city's most storied churches, where the organ music gloriously fills the soaring, stained-glass-lit space. While we wait for Notre-Dame's restoration to be completed, consider:
Église Saint-Germain-des-Prés. It too is undergoing a restoration, revealing its colourful, uplifting old self, all the while in operation. Easter masses are at 11am and 7pm, with a Spanish mass at 5pm.
Église Saint-Sulpice. Go for the sweeping Delacroix paintings, stay for the mass, at either 11am or 6:30pm.
Église Saint-Étienne-du-Mont (pictured above). Featuring what is surely the most exquisite interiors of all the city's churches — with a sixteenth-century rood screen made of lacy stonework (above) — Saint-Étienne-du-Mont promises an Easter mass, at either 11am or 6:45pm, that is divine on many levels.
Église Saint-Eustache. Over on the Right Bank, just by Les Halles, this historic church (begun in 1530) is the second largest in Paris, next to Notre-Dame. Follow your 11am or 6pm mass with a meal on the nearby Rue Montorgueil, a lively strip studded with fabulous eateries.
Sacré-Cœur. If you're further north of Paris, Montmartre's landmark basilica offers four Sunday masses: 7am, 11am, 6pm and 10pm. And if that — and the magnificent view of Paris the church proffers — aren't inducement enough, chocolate eggs will be distributed on the forecourt after the 11am and 6pm services.