Nothing beats early springtime in Paris for sensorial pleasure. There's the silky feel of the sunshine, which suffuses the still-fresh air with hints of golden warmth. The sweet taste of tantalising new-season treats (such as fraisiers studded with spring's first strawberries and macarons flavoured with zesty fruits). The delightfully easy-on-the-eye shades of blossoms and blooms, as pretty as soft Impressionist daubs of pink and purple on a monochrome canvas. And, of course, the uplifting scent of those flowers, a bouquet of cherry blossoms, lilacs, peonies and more.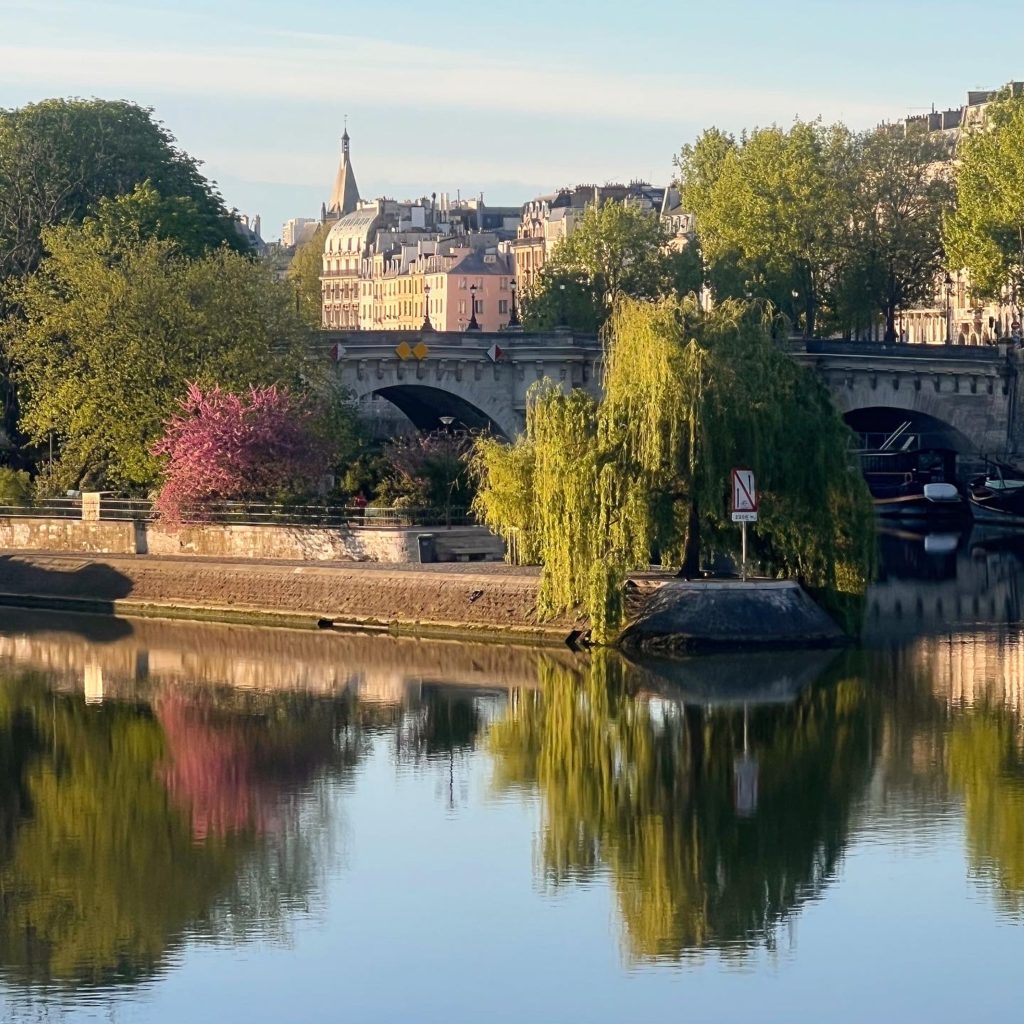 Like bees to the proverbial honeypot, many of us travel to Paris in April to sniff out (quite literally) the springtime flora. Flowers, however, are fleeting in nature, and it's all too easy to mistime your trip a few days too early or late, only to arrive when your favourite bloom is still hibernating in bud, or when its final, fallen petals lie sadly underfoot.
In this case: think of a Parisian perfume as your consolation prize. Not to mention a stylish souvenir. Consider the following five fragrances, each inspired by one of the season's signature flowers:
Cherry Blossom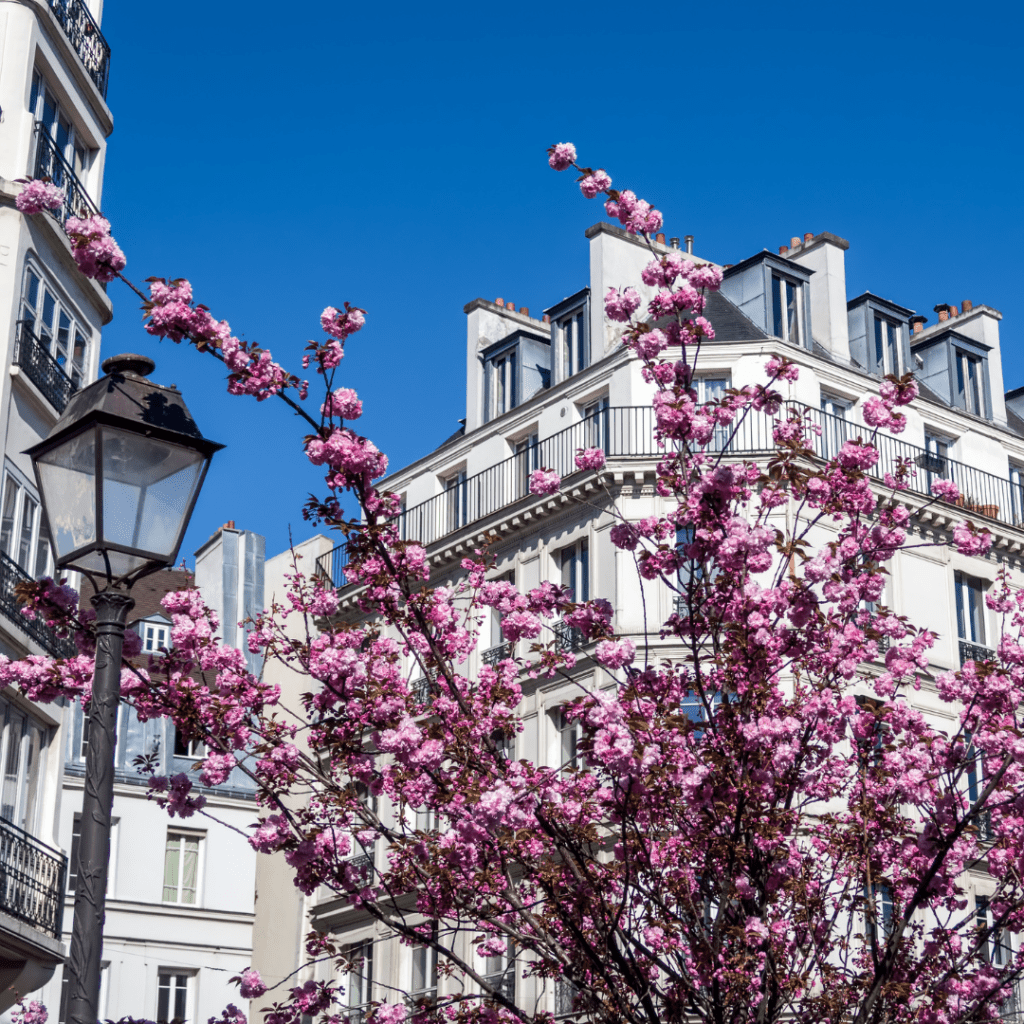 Paris's cherry blossoms make for a treasured symbol of the start of springtime. So why not see their exuberant blooming as a sign that it's time to treat yourself to a new-season perfume! One that's lighter and more light-hearted …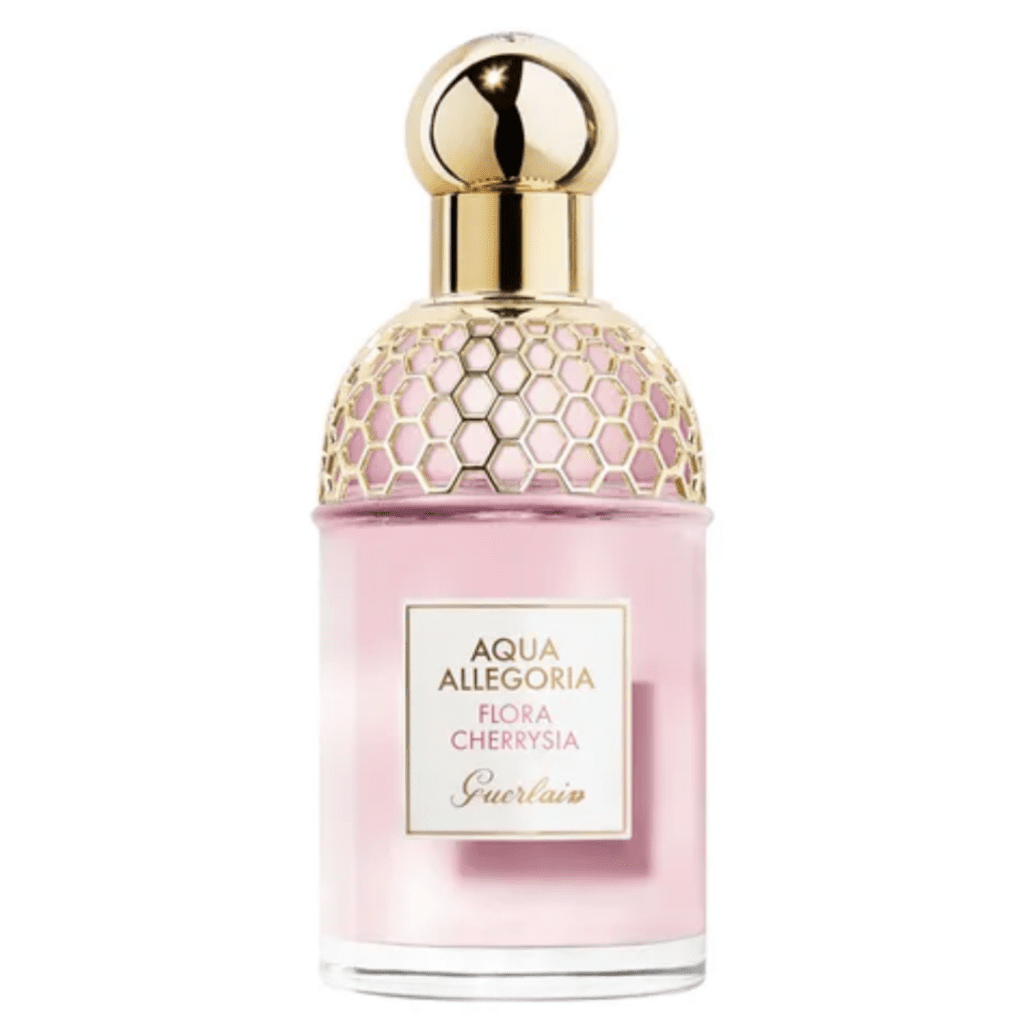 Fragrance Fix: Every year, circa early February, Guerlain launches a limited-edition Cherry Blossom Millésime fragrance in a gorgeously decorated version of its famous bee bottle. If, however, €700 is beyond your budget, try Guerlain Aqua Allegoria Flora Cherrysia, a breezy cherry blossom scent laced with fruity notes.
Wisteria
Now that the famed façade wisteria of the historic restaurant Au Vieux Paris d'Arcole (above) has been pruned back, the exquisite purple-flowering vine is most breathtakingly on show in the wistful garden courtyard of the Grande Mosquée de Paris.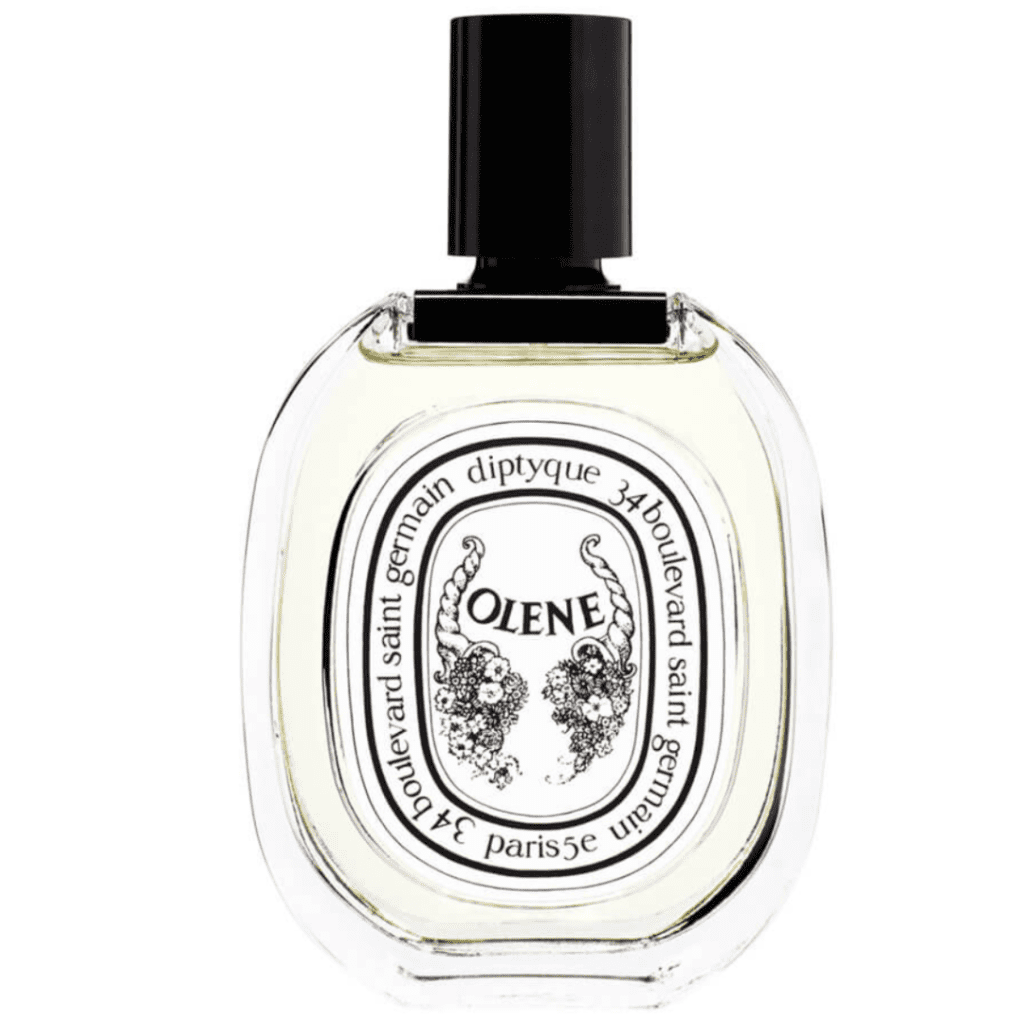 Fragrance Fix: On the vine, the wisteria flower is often soft and sweet; as a perfume note, it adds a delicate, musky quality — check out Diptyque Olene, where wisteria helps to freshen the white-floral lushness of jasmine and narcissus.
Lilac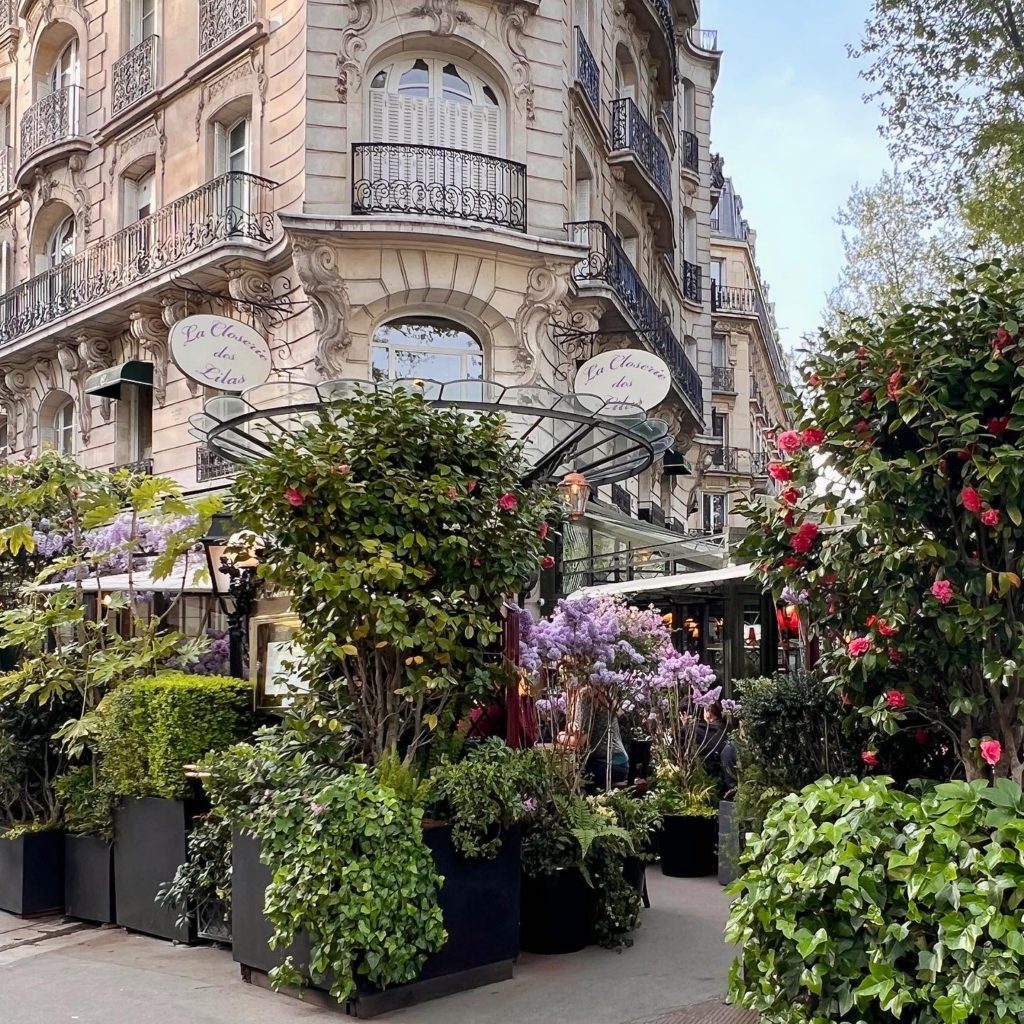 For lilac lovers, a walk around Paris in April can be like an olfactive treasure hunt. The so-called 'queen of shrubs' pops up all over town, in various parks, gardens and squares, infusing the air with her powdery sweetness. One iconic go-to for lilac fans is La Closerie des Lilas, which literally translates as 'the enclosure of lilacs.' The pretty name goes back to the mid-nineteenth century, when Montparnasse was still largely rural, dotted with dairies and orchards, as well as several bals jardins. The most popular of these open-air dancehalls was the Bal Bullier, which was also known as La Closerie des Lilas for its lilac hedges. The current La Closerie, which opened circa 1903, was named in tribute to the old dancehall, which had been located just across Avenue de l'Observatoire. Originally a village-like café, La Closerie des Lilas was a favourite of the area's bohemian artists, and still had a bucolic air to it when Ernest Hemingway discovered its peaceful terrace in the early 1920s. It transformed from a breezy café to a glitzy American-style cocktail lounge in the mid-1920s. It's now also a chichi brasserie, but the highlight is the old piano bar, with its Art Deco styling and cosy amber glow; to reach it, venture through the leafy bower of an entrance, which in springtime blooms headily with — oui! — lilac.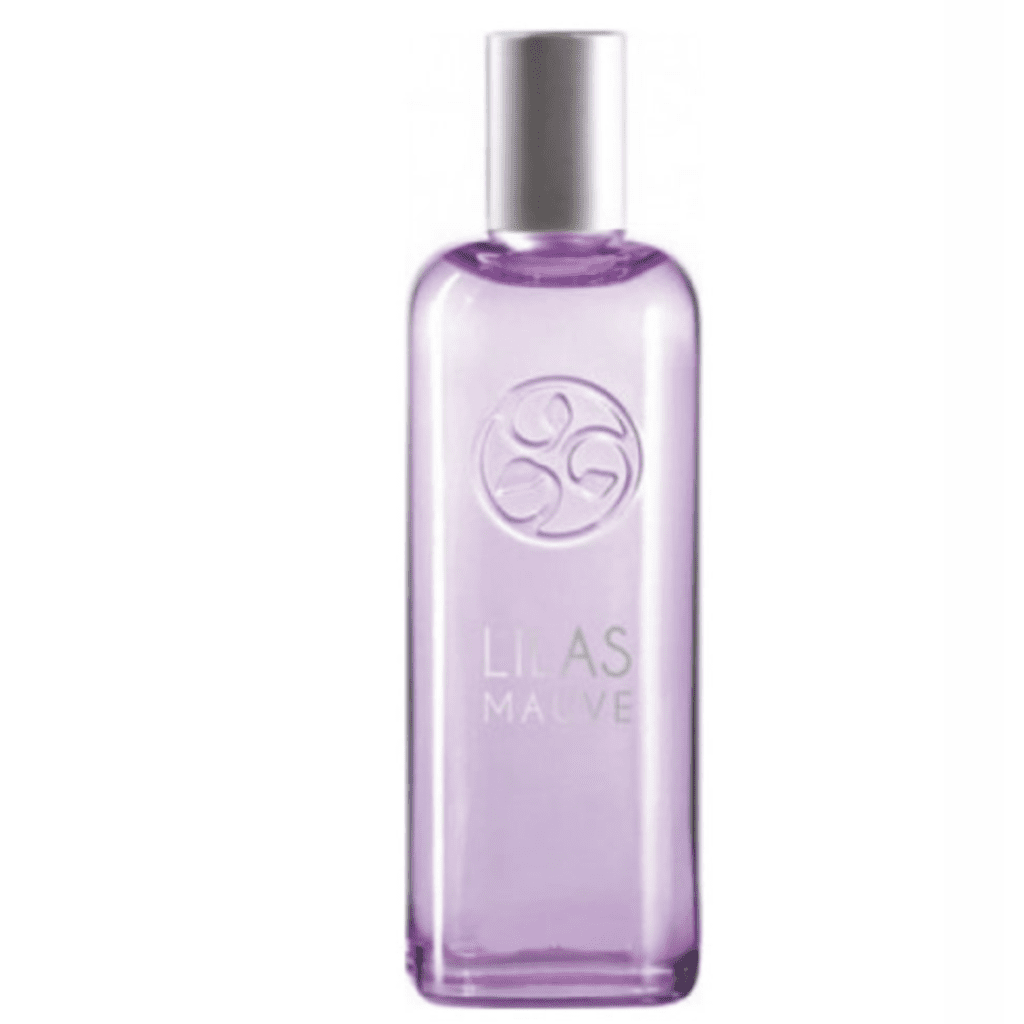 Fragrance Fix: And the ideal perfume to spritz on when you're heading out to La Closerie des Lilas? Try Yves Rocher Lilas Mauve, which comes as close to the real thing as you'll find in a bottle — with some green notes thrown in for good pleasure-garden measure.
Peony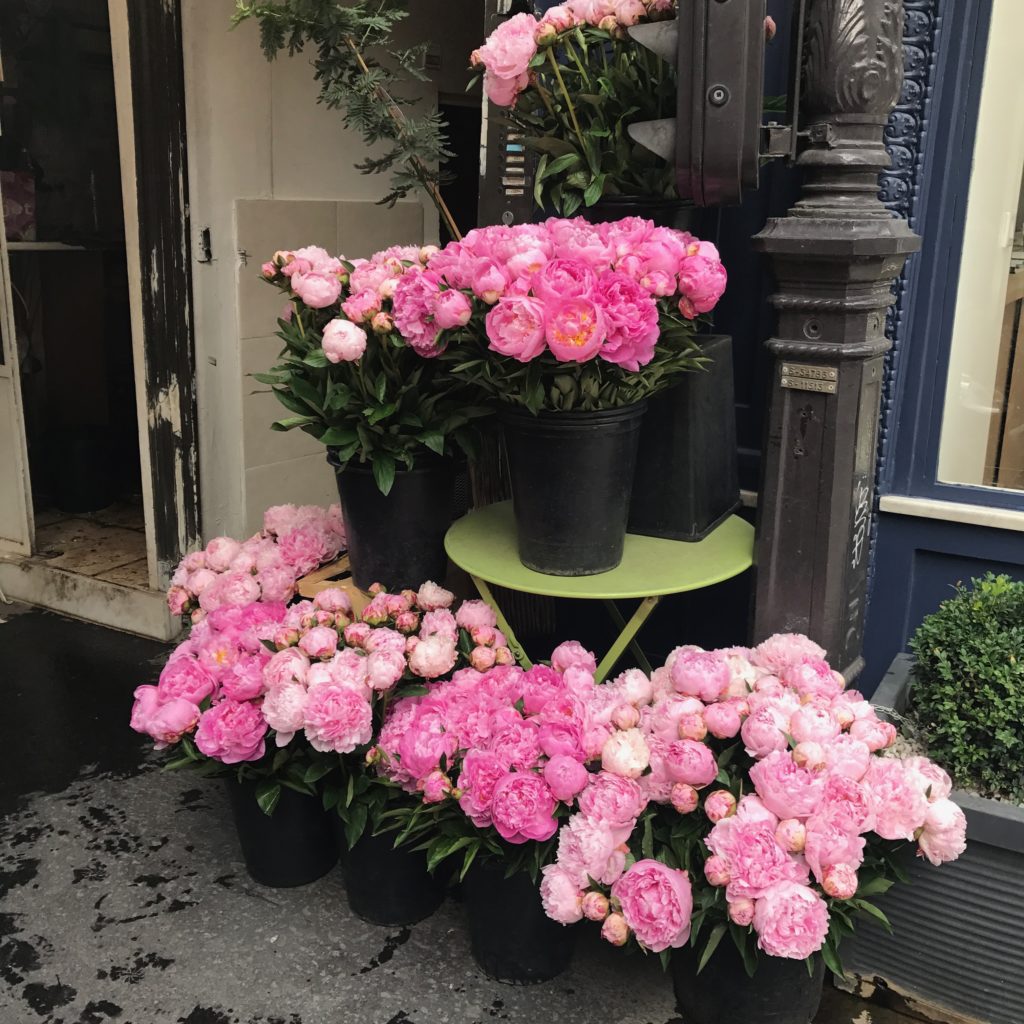 This beloved bloom begins to rear its pretty head in markets and florists in late April; May is when you see a spectrum of pastel peonies burst onto the scene in all their frothy, frilly glory — especially the most extravagant of all, the 'Sarah Bernhardt' peony (above).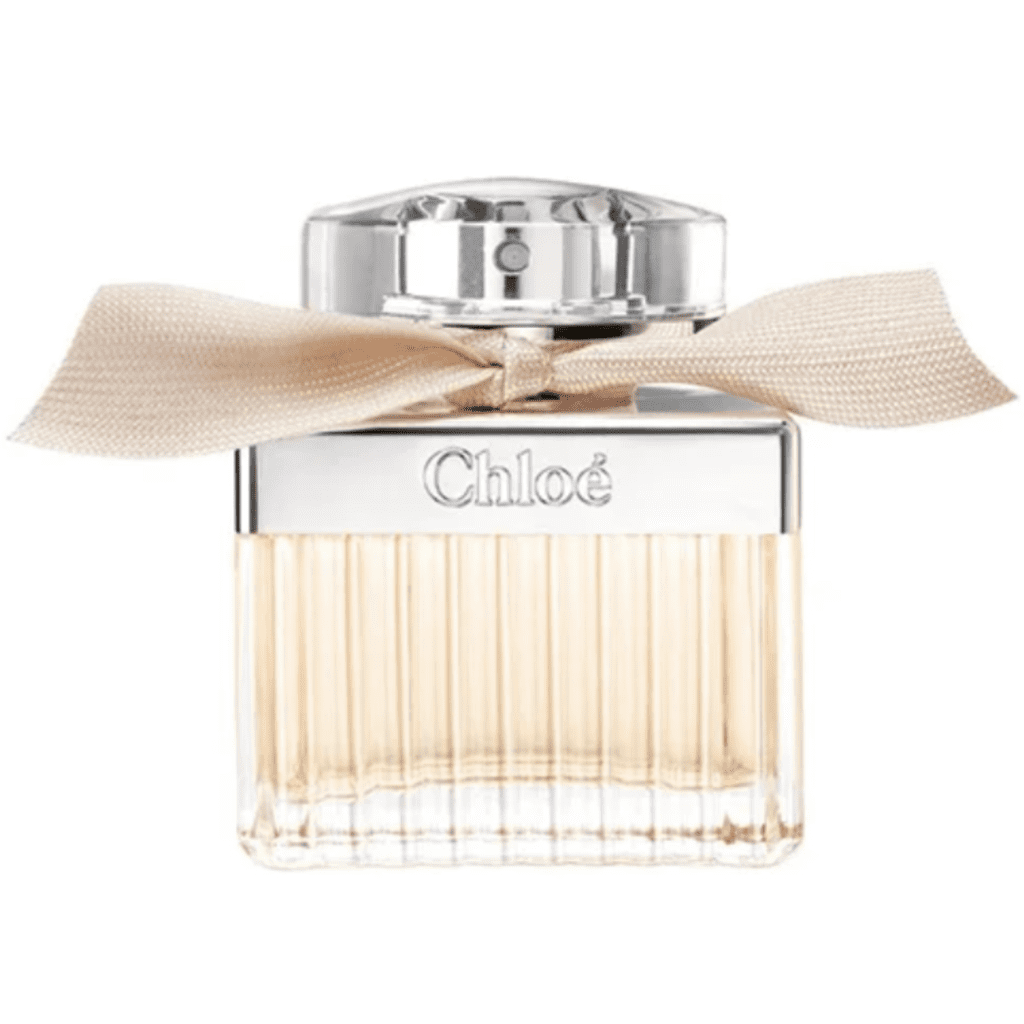 Fragrance Fix: One of the most quintessentially Parisian perfumes, Chloé Eau de Parfum, bursts with a gorgeously bright top note of peony, before dissolving into other classic florals — rose, lily of the valley, magnolia — and, finally, then a super-chic, honeyed base of cedarwood and amber.
Lily of the Valley
This pretty, bell-shaped flower is the trademark bloom of May Day, known as La Fête du Travail in France. On this public holiday, it has long been a ritual to give family and friends bouquets of lily of the valley, which is considered a lucky charm. (The tradition goes back to the sixteenth-century court of King Charles IX, where ladies were gifted a spring of muguet every spring to wish them luck for the new season.) Leading up to 1st May, lily of the valley begins to appear at markets and in florists; on the day, look out for vendors as you wander about, because today anyone is allowed to sell bouquets of lily of the valley on the streets. Forever more, the faintest whiff of the flower's lovely, crisp, green scent will take you back to your delightful day's meanderings.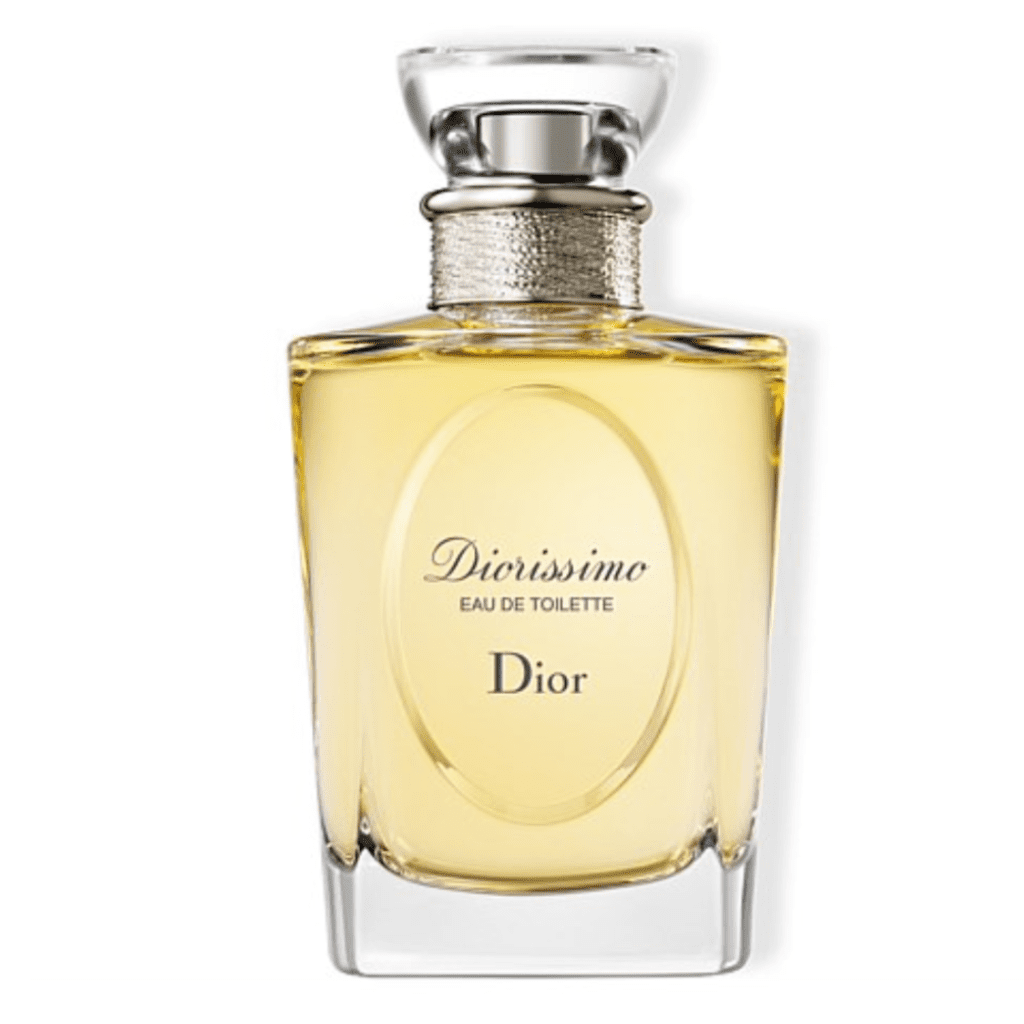 Fragrance Fix: To invoke your lily of the valley-scented memories, mist on the classic Christian Dior Diorissimo. Lily of the valley was the designer's favourite bloom — his florist grew it for him in a greenhouse so that he could pin a sprig to his lapel all year round — and this 1956 tour de force of a perfume is an exquisite ode to the flower, one of the trickiest to recreate in fragrance form because its essence can't be naturally extracted.