Diane de Poitiers wears the bejewelled crown of France's most intriguing, and infamous, royal mistress. The chief lover of Henri II, who ruled from 1547 to 1559, an all-powerful Diane made many enemies, and such was her dominant status that she has detractors to this day — many historians write her off as greedy and selfish. Which might well be the case … but on a brighter note, Diane's legendary-even-in-her-day beauty — despite the fact that she was nineteen years Henri's senior — has also seen her go down in history as one of France's most iconic women.
Despite the legend, and enduring interest, it's hard to find a good, serious book about Diane. (For one of the best recaps of her life, and times, go to Kathleen Wellman's Queens and Mistresses of Renaissance France.) She's more commonly the muse of historical fiction, particularly of the romance variety (Barbara Cartland even wrote about her, back in 1962). Diane would probably appreciate the fact that she remains enigmatic — after all, she took Diana, Goddess of the Hunt, as her personal symbol in order to foster an aura of myth and mystery.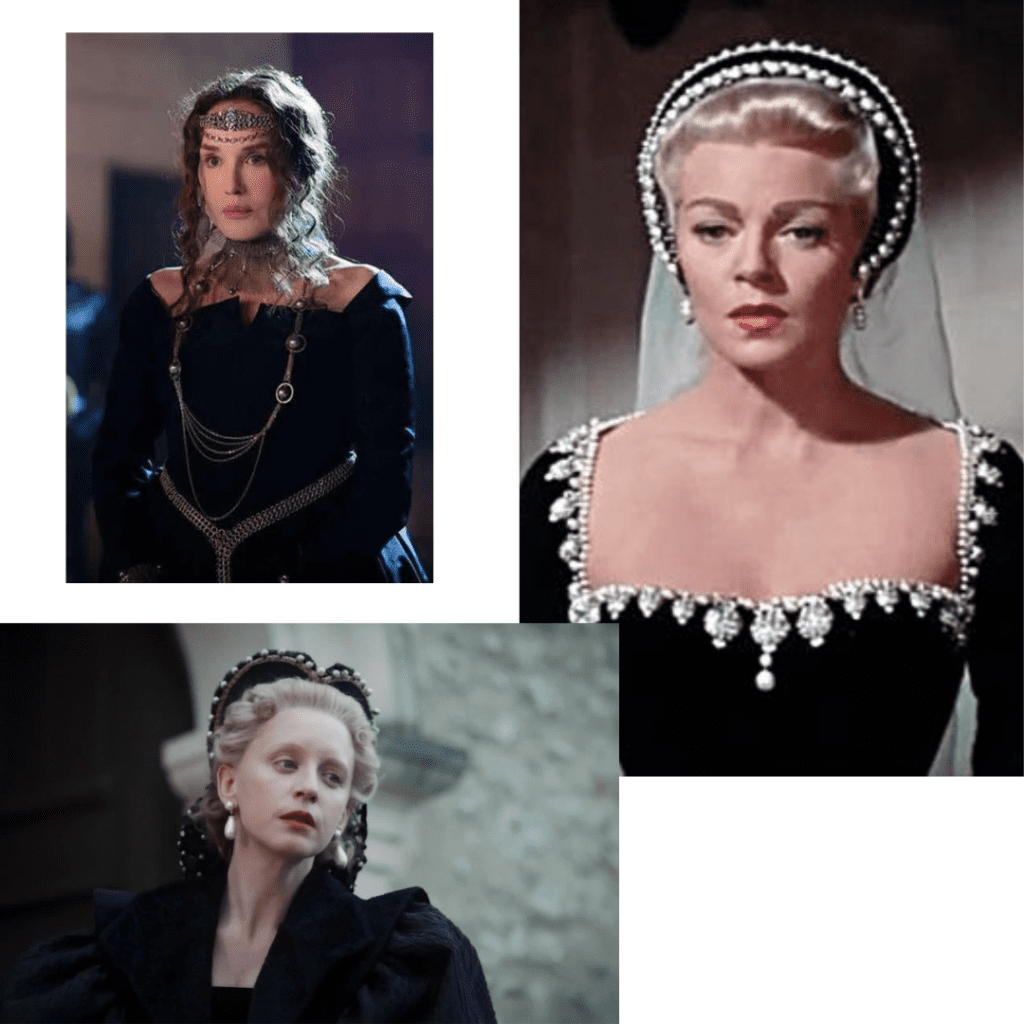 Diane has also inspired some star turns on screen. Bombshell beauty Lana Turner portrayed her in 1956, in the lavish Hollywood movie Diane (above, right); in last year's The Serpent Queen, Ludivine Sagnier played the icy Diane to pitch-perfection (above, bottom left) ; and, most recently, Isabelle Adjani appropriately embodies the ageless icon (above, top left) in another television series, Diane de Poitiers (which will be known as The King's Favorite when released in English-speaking markets).
Diane was born in 1500 (some sources say 1499), in Saint-Vallier, south of Lyon; her marriage — at the age of fifteen — took her to Normandy. Although her husband was fifty-six years old, and apparently a hunchback, the match was considered advantageous for it ushered Diane into regal circles. Here, the graceful and gorgeous Diane caught the eye of King François I, who liked to fill his court with pretty women. Once widowed, in 1531, Diane spent an increasing amount of time at court — which was by now based in Paris, at the Louvre among other locations — where the king charged Diane to take a shy, sullen teen Henri under her elegant wing.  
Charm school was a success, and Henri became so besotted with Diane that he began wearing her signature colours of black and white. (She chose to continue wearing her colours of mourning, for they so strikingly set off her pale features and strawberry-blonde hair.) Henri's wooing eventually paid off … although his ascent to the throne might have had something to do with Diane agreeing to become his lover! Diane quickly became much more than a regular mistress; she was a quasi-queen, ruling Henri, and Paris, until the king's accidental death in 1559. (He suffered a gruesome injury in a jousting tournament, on a site that's approximately in line with today's the Place des Vosges.) Diane immediately left court, and her many enemies (including a bitterly jealous queen, Catherine de Medici), and she never returned to Paris. But she did leave behind a few traces for future treasure-hunters …
The Louvre's Lescot Wing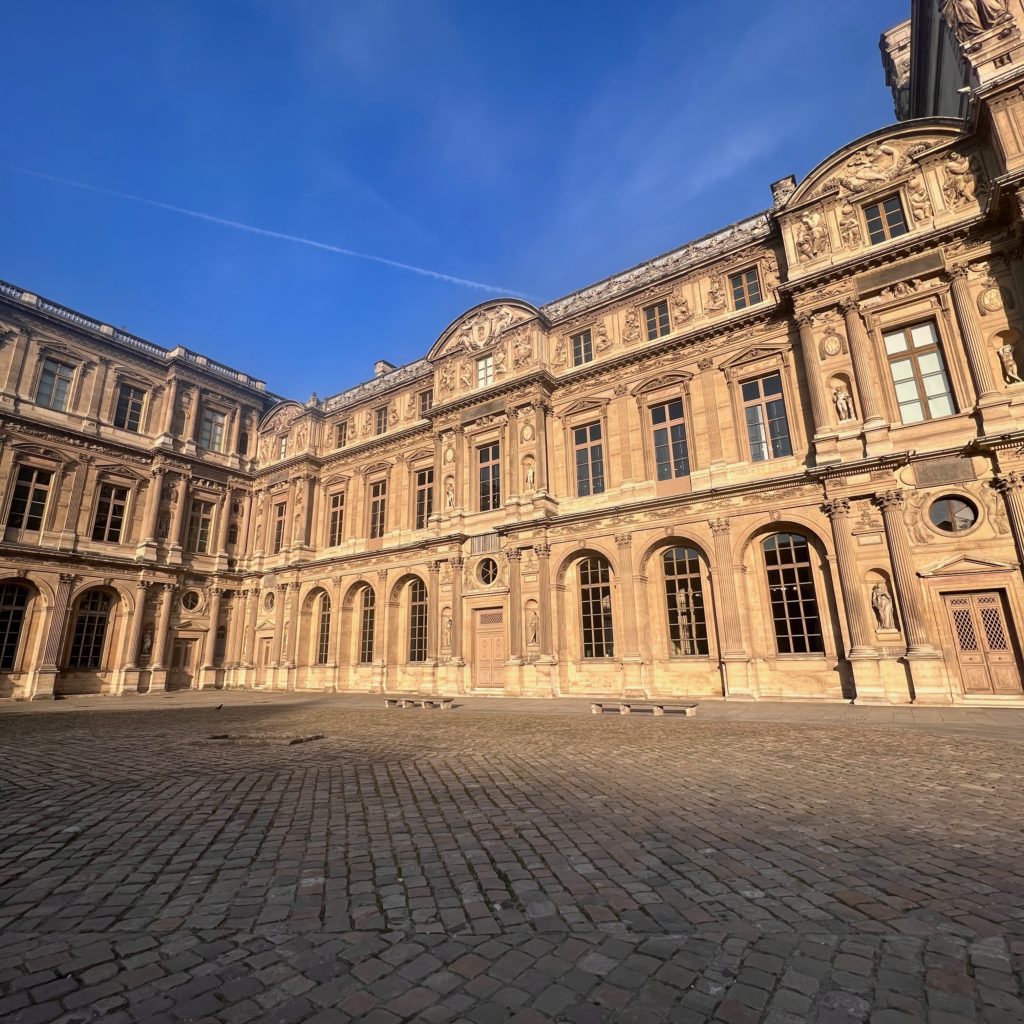 To find the oldest external part of the Louvre, head to the lovely, cobbled Cour Carrée, and zone in on the southern part of the western side of the quadrangle. This magnificent wing — topped with what some say is the city's first mansard roof — set the harmonious template for future Parisian architecture.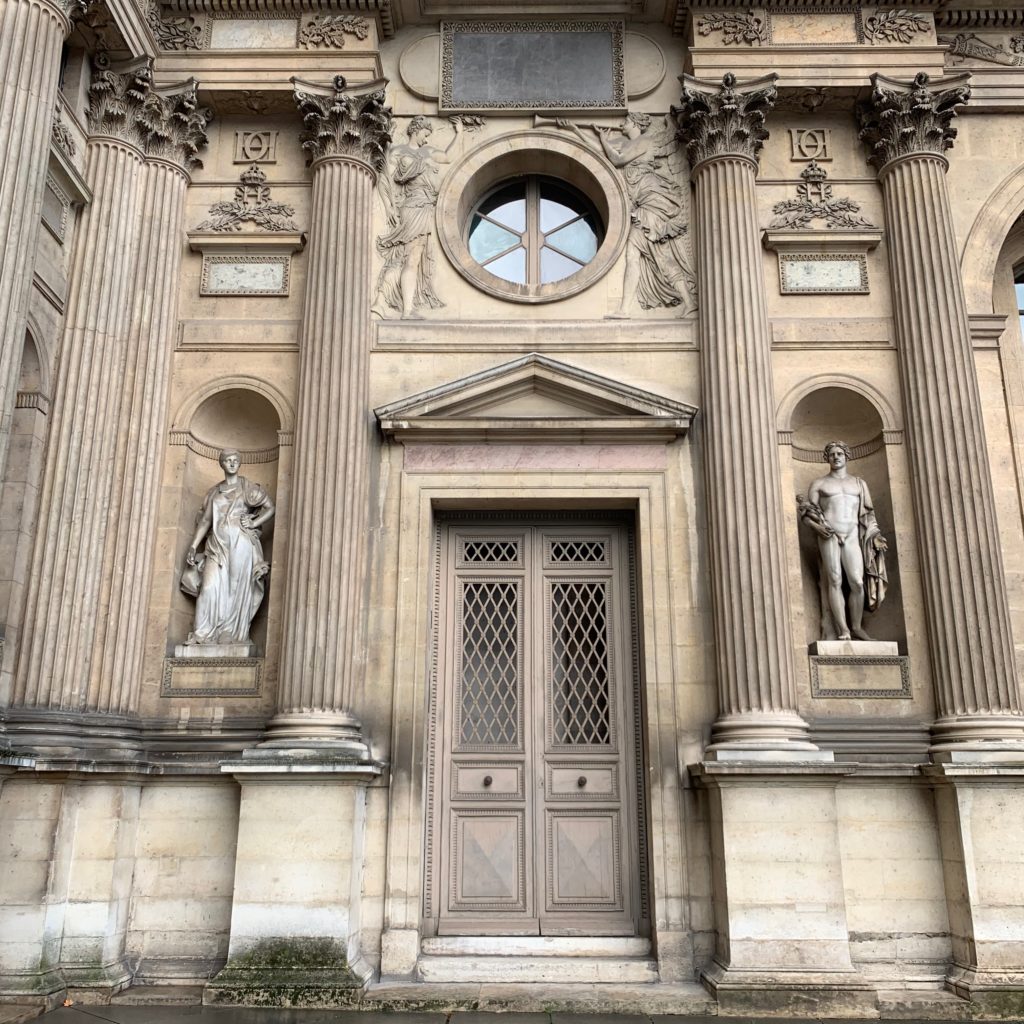 Commissioned by King François I, it was completed by Henri II, who asked sculptor Jean Goujon to decorate the façade with, among other gorgeous details, the H&D monogram, the mark of the city's new power couple.
The Louvre's Escalier Henri II
King Henri II also commissioned Goujon to embellish the barrel-vaulted ceiling of the then-palace's new staircase (which was straight — a breakthrough in design, as stairs had been spiral until now). Goujon did so with an ethereal carving of huntress Diane, along with many of the goddess's symbols.
The Louvre's Salle des Cariatides
When this space was completed, in 1550, it served as a ballroom (the caryatids held up the music gallery), and the luminous Diana dazzled here in her diamonds and pearls. She lives on in more than spirit; one of the sculptures now displayed here is the ancient Roman marble statue Diana of Versailles — it was a 1556 gift from Pope Paul IV to Henri II, in honour of Diane.
The Louvre's Fountain of Diane
This luscious creation was once the ornament of a fountain in the grounds of Diane's Château d'Anet, which she built in northern France from 1547.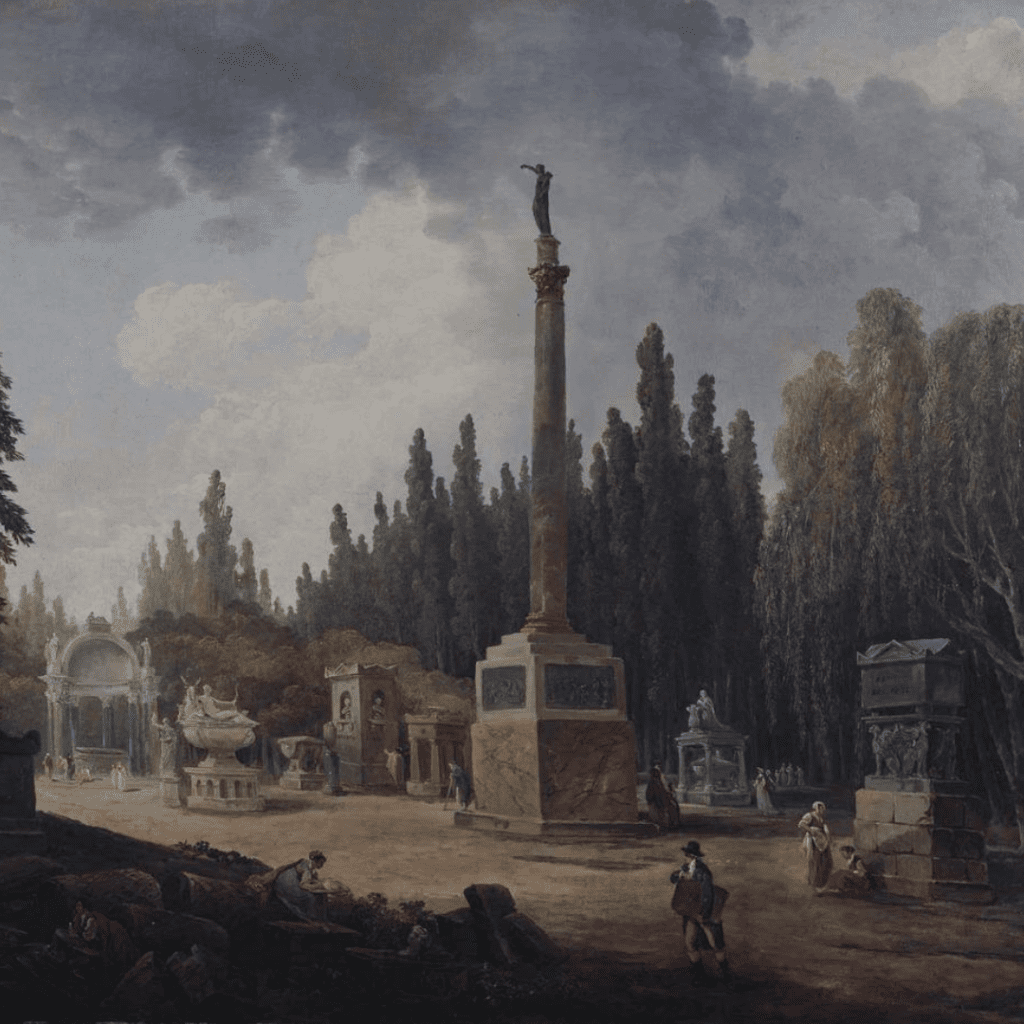 Stolen during the revolutionary years, the fountain later found its way to the Musée des Monuments Français (above) — more on that below — before being moved, sans basin, to the Louvre.
The Courtyard of the École Nationale Supérieure des Beaux-Arts
Head over to the Left Bank, and down Rue Bonaparte to no. 14, the entrance of the École Nationale Supérieure des Beaux-Arts. To the right of the main courtyard, you'll see a curious architectural addition …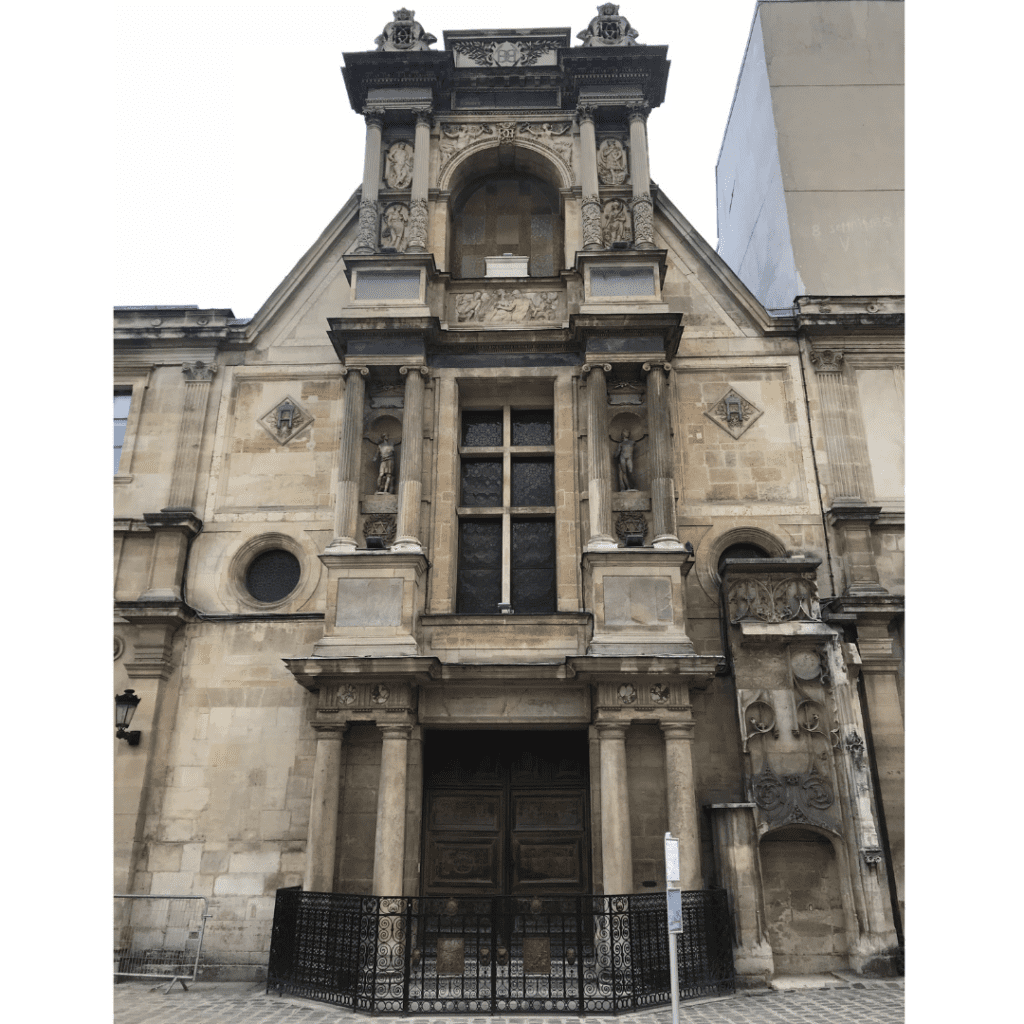 This was once the portico of Diane's Château d'Anet, and it also features the HD monogram. It was saved by a certain Alexandre Lenoir when a large part of Diane's castle was demolished during the revolutionary years. Lenoir went on to rehome the frontispiece at his new Musée des Monuments Français, a kind of rambling wonderland of old French art and architecture.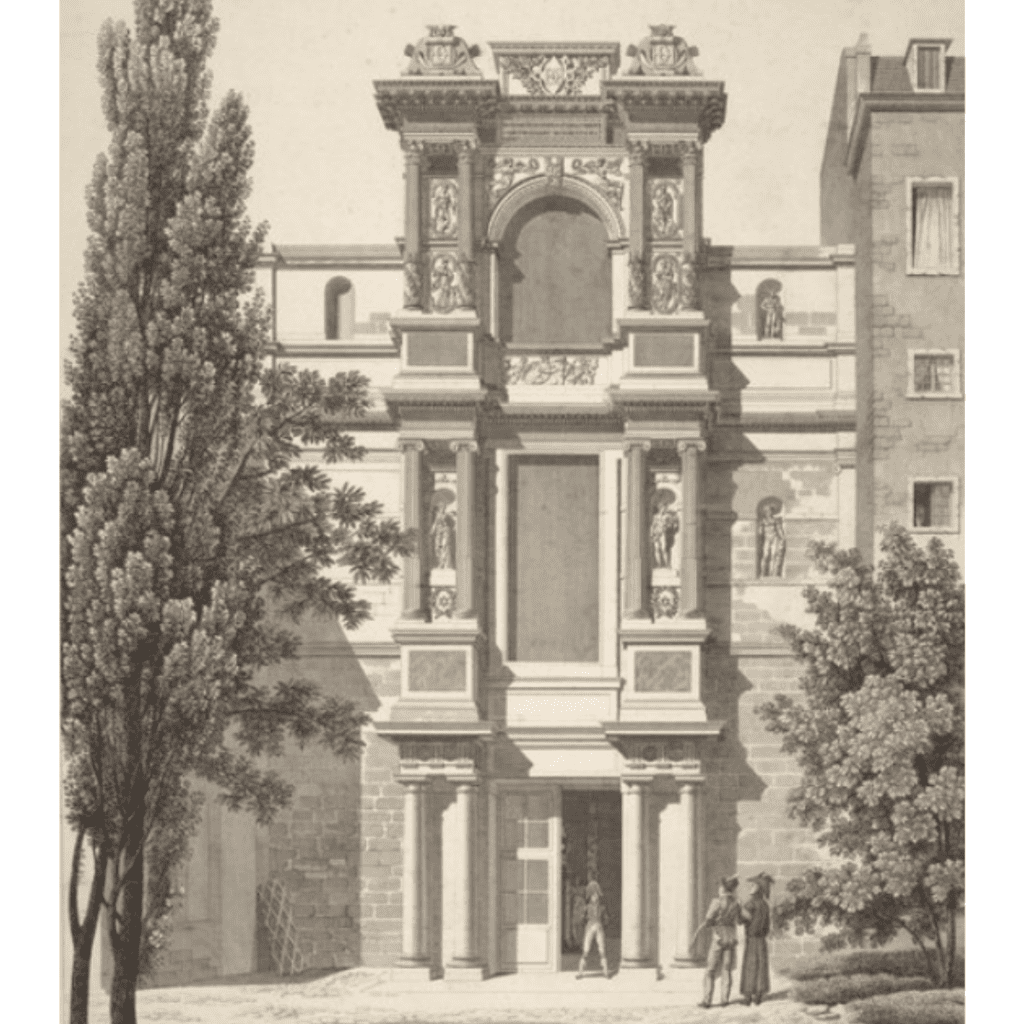 The museum closed in 1816, with many of its fragments and follies reclaimed by original owners or by other museums. Some pieces, however, stayed on site, and ended up being incorporated into the new fine arts school, which was built from 1830.
A Building in the Cour de Rohan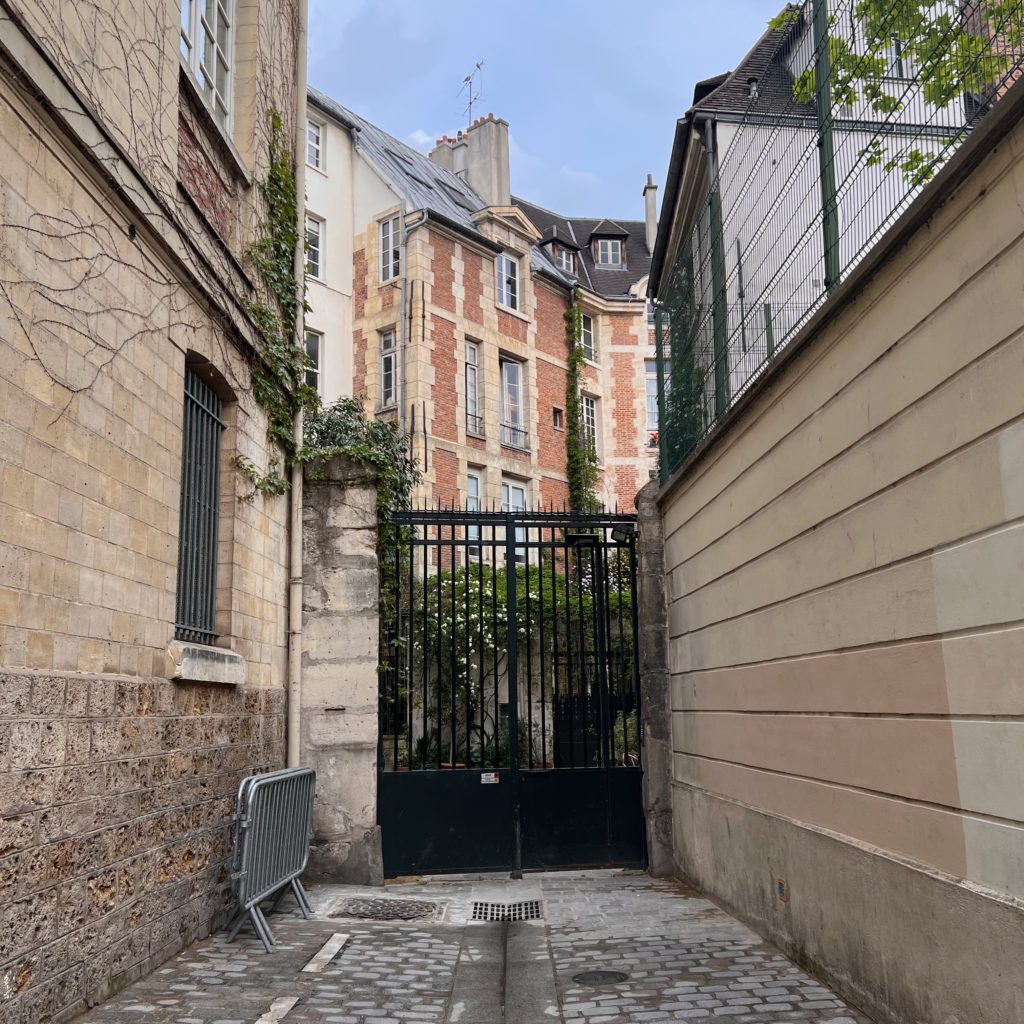 This lovely building — a beautiful example of Renaissance brick-and-stone architecture — is said to have been the love nest that Henri built Diane, in 1550. The Cour de Rohan is private now, but if you go to the end of Rue du Jardinet, tucked behind Boulevard Saint-Germain opposite Odéon, you'll have a good view through the bars of the metal gates.