There are several quintessentially Parisian operas and one of the most popular, La Bohème — with its tale of struggling artists, chilly garrets and consumptive love — is currently playing at the Opéra Bastille. (Even if the opera's words are Italian; and even though the current production is set in, err, outer space.)
While Giacomo Puccini composed the beloved opera in the mid-1890s, it's based on a Paris that existed a half-century earlier, and a Paris that had significantly disappeared by Puccini's time, what with changing economic conditions and Baron Haussmann's urban makeover (some would say, destruction) of the old city.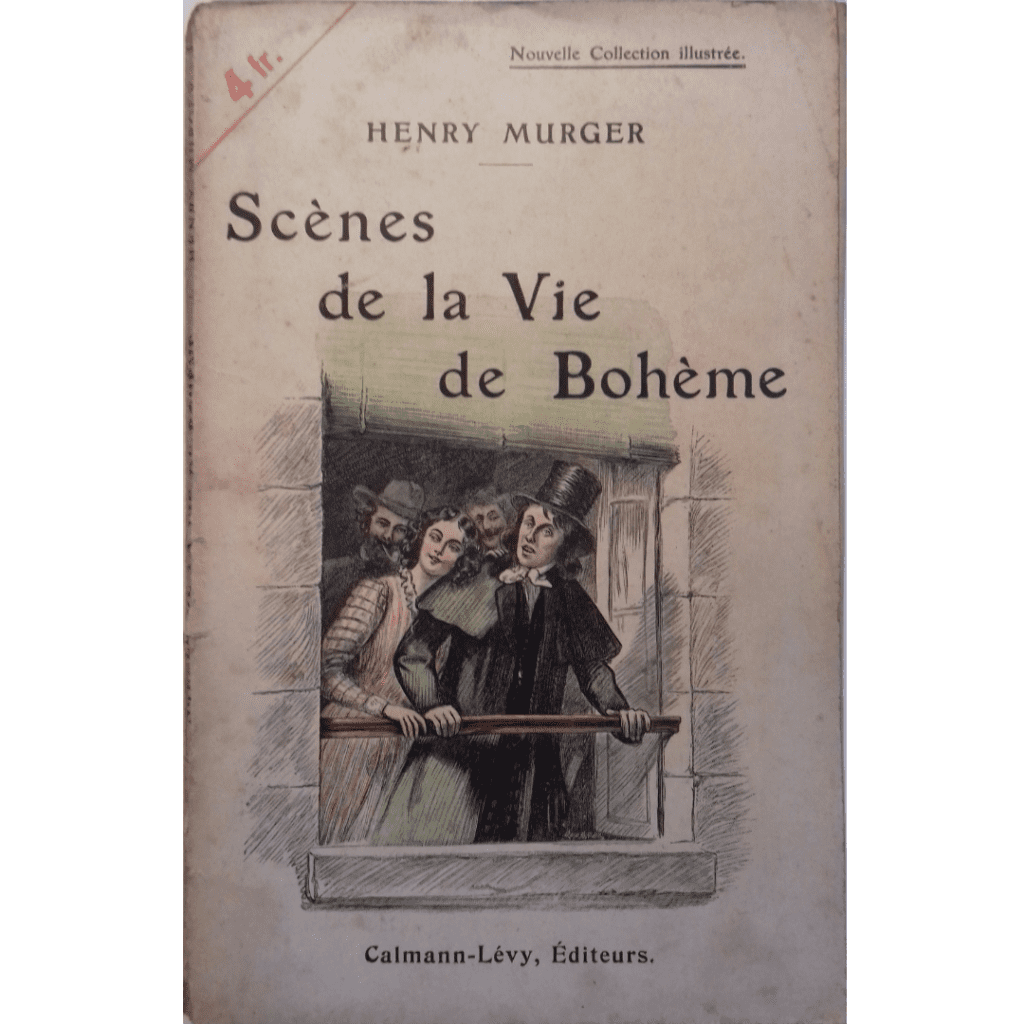 More specifically, La Bohème was based on French writer Henri Murger's Scènes de la Vie de Bohème, which had been a series of sketches in a Left Bank newspaper in the mid-1840s, before being adapted into a popular play of 1849, and then a book in 1851.
In Murger's thinly veiled accounts of Latin Quarter living, he cast himself as the dreamer of a poet Rodolphe, and his frail girlfriend Lucile as fading-beauty Mimi, and took further character inspiration from his friendship group, which included the photographer Nadar and Théophile Gautier (who wrote the libretto for that ultimate Romantic ballet Giselle).
Murger described this world as bohémien; a term first used in the 1830s, it was, as Jerrold Seigel writes in Bohemian Paris, 'the common French word for gypsy … which erroneously identified the province of Bohemia, which is now part of modern Czechoslovakia, as the gypsies' place of origin.'
Like the realm of the Roma gypsies, Murger's Bohemia was a world within itself. It was proudly anti-establishment — a reaction to ordinary or bourgeois life — and populated by the young and young at heart, up-and-coming artists and wannabe artists. The author so romanticised the concept of the struggling, suffering creative in a chilly garret that the bohemian myth endures, and inspires, to this day.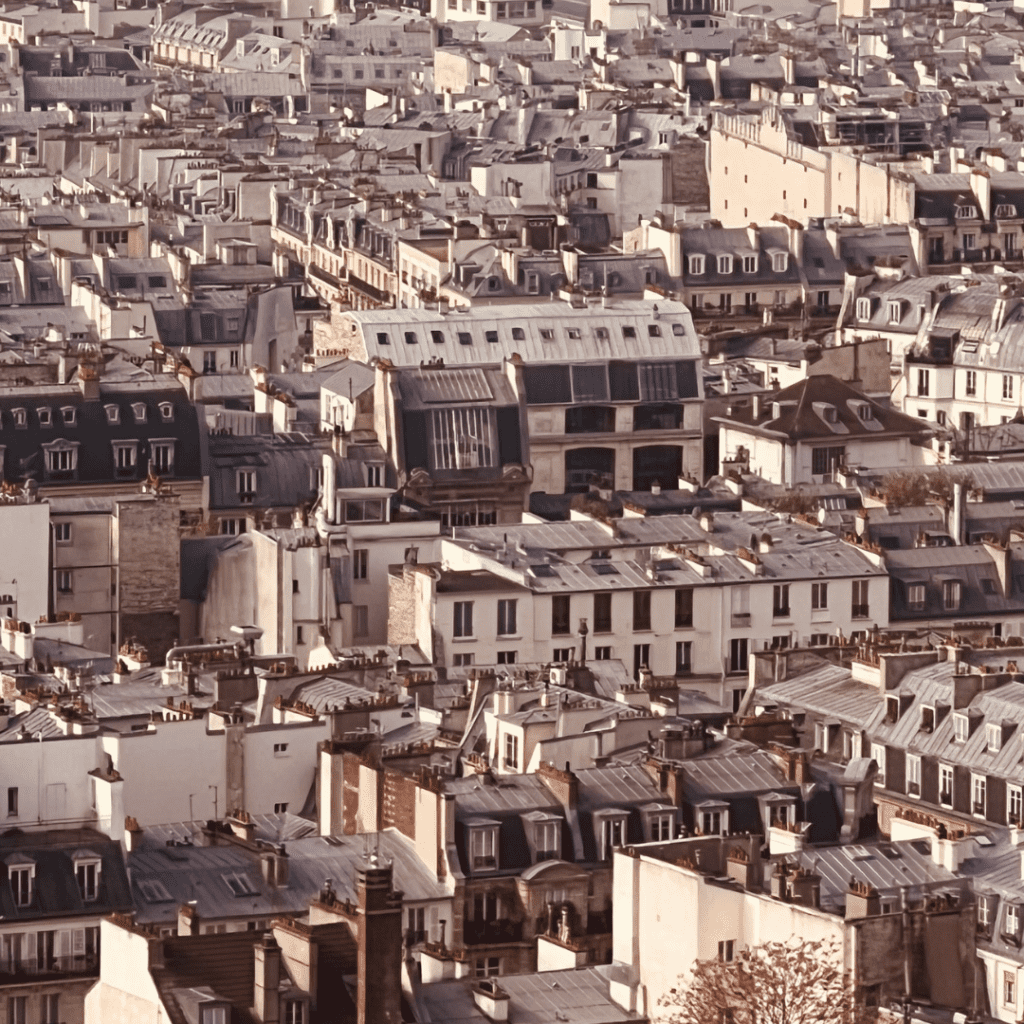 We still believe that true artists need to struggle — ideally in Paris. Perhaps that's why so many authors and painters and poets, from all corners of France as much as the world, have come to this city in their poor, formative years, to camp out in a cold attic.
Still, those coming in search of Murger's world might be disappointed, because the original Parisian Bohemia has mostly dissipated into legend. Fans of La Bohème, however, should make a pilgrimage to the following spots, as the real-life Rodolphe and Mimi once did …
Rue de la Harpe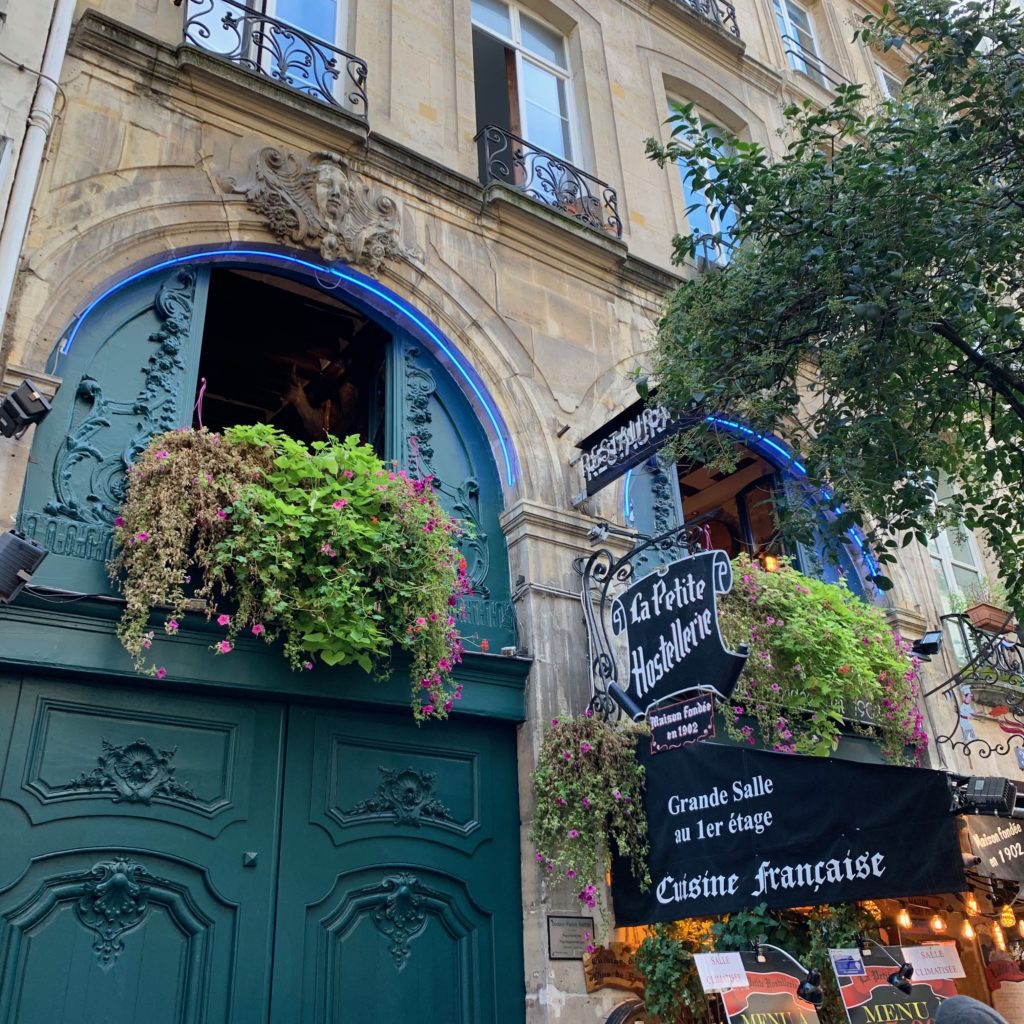 Just south-east of Shakespeare and Company (where you'll find a copy of Murger's book along with a lingering bohemian sensibility that attracts legions of nostalgic culture pilgrims), nip behind the ancient church of Saint-Sévérin, then turn into the narrow Rue de la Parcheminerie. Dating from the thirteenth-century, this evocative street once housed the city's scribes and parchment sellers, and today boasts another cult literary landmark, The Abbey Bookshop. At the street's end you'll come to Rue de la Harpe; this is where the fictional Musette once lived, and where Nadar once had a studio. Unfortunately, Nadar's building is no more — Rue de la Harpe was another casualty of Haussmann, who basically chopped it in half. But if you look up and around, and squint away the tourist signs and trappings, you can get a sense of what Paris must have been like in Murger's day, when the city was still a medieval maze.
The Jardin du Luxembourg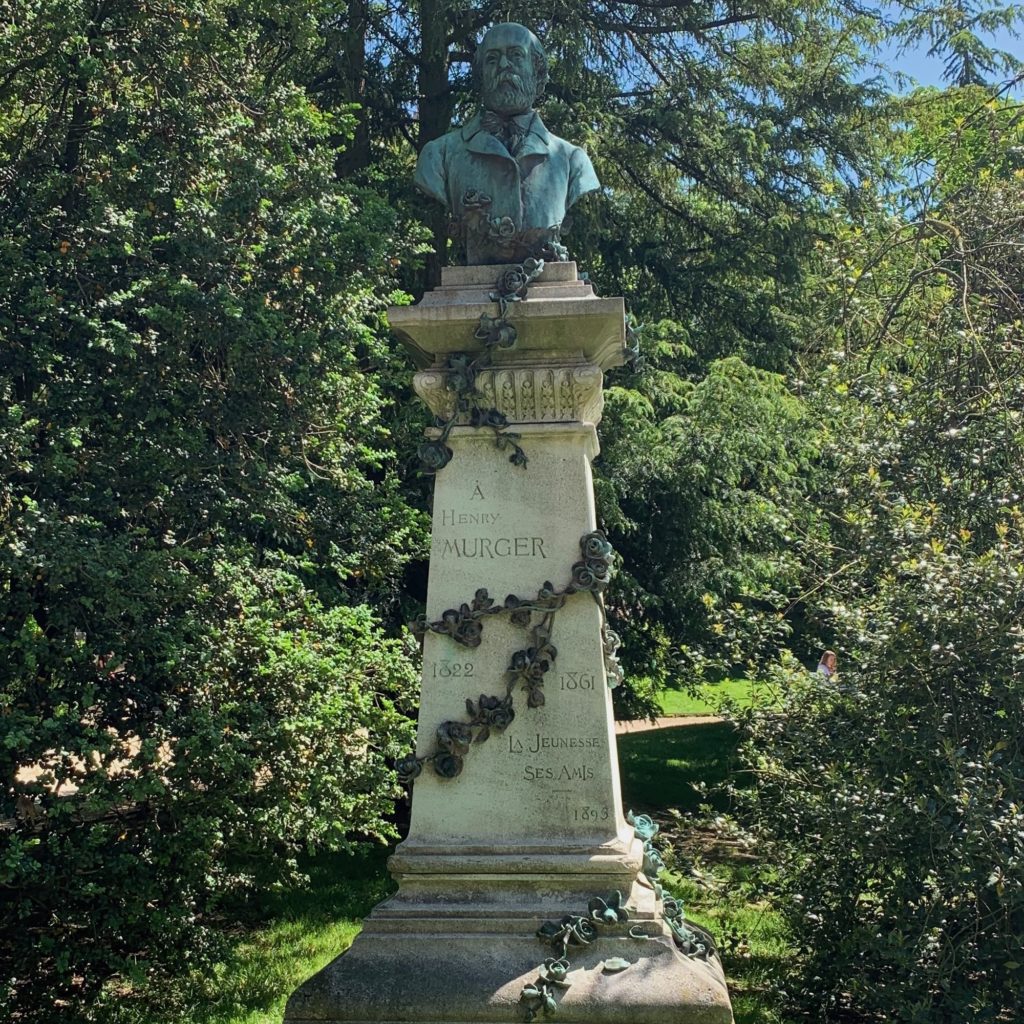 Head down Boulevard Saint-Michel and turn right into Rue de Vaugirard; you'll soon arrive opposite one of Paris's loveliest parks. In Murger's book, this is where Rodolphe sat to admire the whimsical statues, and where Mimi would walk on her way to a public ball. Murger himself once lived on Rue de Vaugirard, and his friend Nadar resided a couple of streets away, at 45 Rue Monsieur le Prince (where he and a girlfriend once stayed inside, in bed, for two whole months, eating nothing but oysters). Haussmann ploughed through this park, as he did to so much of Paris, but the nook where Murger and his friends are said to have hung out — according to David Downie's fabulous A Passion for Paris — is still here. It's the north-eastern corner, just by the gate there, where you'll find a rose-strewn bust of Murger himself (above), which was installed in 1895, just before Puccini's opera made the writer even more of a star.
Rue des Canettes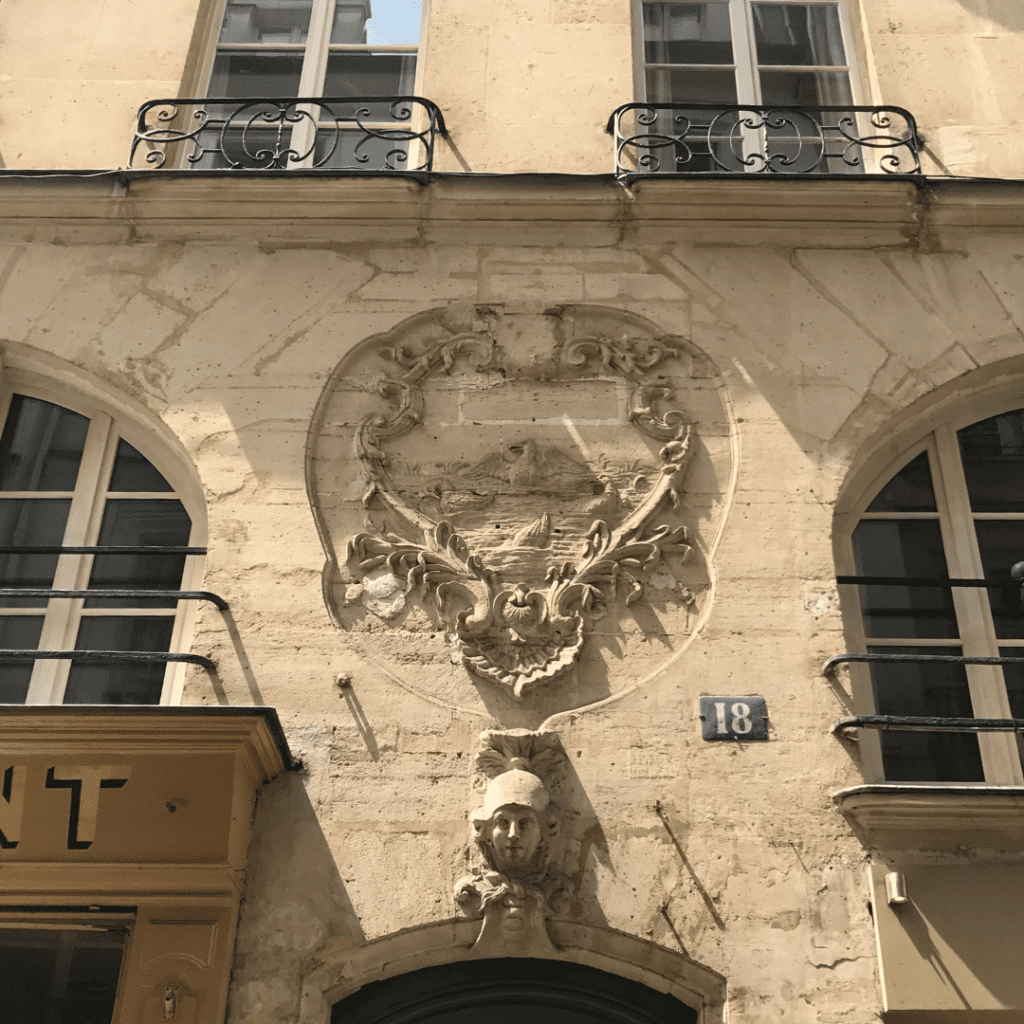 Walk north-west to the Church of Saint-Sulpice, and further north still along the ancient street Rue des Canettes — Street of the Ducklings, named for the timeworn carving above the doorway of no.18 (above). No.5 was, in Murger's time, the flea-ridden Hôtel Merciol, and he and his real-life Mimi lived for a while on the top floor (note the gabled dormers). It could well have been the inspiration for Rodolphe's garret (made famous in the opera), but many claim the model was actually Nadar's Rue de la Harpe studio.
Les Deux Magots
In Murger's day, before Haussman sliced Boulevard Saint-Germain through the Left Bank, this legendary café was living its first life as a luxury dress emporium on Rue de Buci — one whose creations Mimi fawned over in Murger's book. But if you venture into the café's interior, you'll see the two Chinese figurines, overlooking the scene, that were originally in this dress shop — and indeed gave the establishment its now-famous name.
Hôtel Relais du Louvre (a.k.a Café Momus)
Act 2 of La Bohème is set in Café Momus — a drinking den that existed in Murger's era, and for which he and his friends would deign to cross the Seine for. Despite its Right Bank location, it was a free-thinking, free-living, free-wheeling kind of place, but sadly it's difficult to sense its one-time wild ways, for this address is now claimed by a respectably pretty hotel, the Hôtel Relais du Louvre. Still, opera fans might well want to rent a room for the thrill of breathing in a ghost of the air that Rodolphe and co once did. Oh, if only these walls could talk (or sing)!