It's almost picnic season in Paris, which means tossing a gingham cloth into your suitcase, along with a few plastic plates, sets of utensils and glasses (and that all-important bottle opener), could prove to be a clever packing strategy.
Sure, it's pleasurable to sit by the Seine and simply nibble on a takeaway baguette sandwich, but taking the time and care to prepare a picnic à la Parisienne will make for the most memorable experience.
And when you really want to go all-out with your al fresco dining? For a five-star-status picnic, stock up at some of the city's fanciest hotels, which now sell their most popular gastronomic creations to the public.
Read on for where to go, and what to buy …
Ritz Paris
You could splurge on afternoon tea à la française at the hotel's sumptuous Salon Proust (below) …
But a thrifty alternative: Ritz Paris Le Comptoir (below), the inspired vision of the hotel's lauded pastry chef François Perret.
On offer are some of the most elegant sandwiches you'll ever see, but the star buys are the same treats that are served up on the hotel's tiered afternoon-tea trays, such as the marble cake and the glazed madeleines, which come in a variety of flavours (see main photo), and are filled with mouth-watering compotes. Buy a madeleine in each colour — you'll regret limiting yourself to a single one!
Details: 38 Rue Cambon, 75001; open 8am-7pm every day except Sunday. For more information, click here.
Le Meurice
Just down the road from the main entrance of the Ritz, you'll find La Pâtisserie du Meurice par Cédric Grolet — this hotel's own star (and Insta-famous) pastry chef.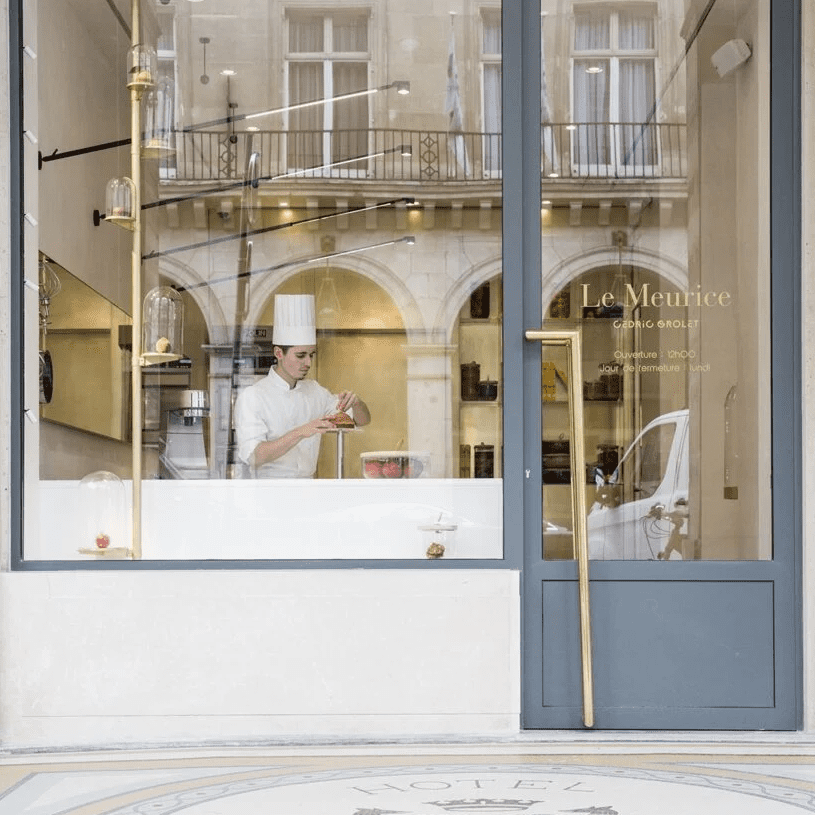 This is the go-to for those with a super-sweet tooth — not to mention a love of artistic whimsy. Grolet's most famous creations remain his 'trompe l'œil' fruits, which are as much sculptures as they are pastries — sugar-sprayed white-chocolate shells that encase cream, compote and curd. 'Fruits' in season right now include 'Red Apple' (below), 'Passion Fruit' and 'Green Lime.'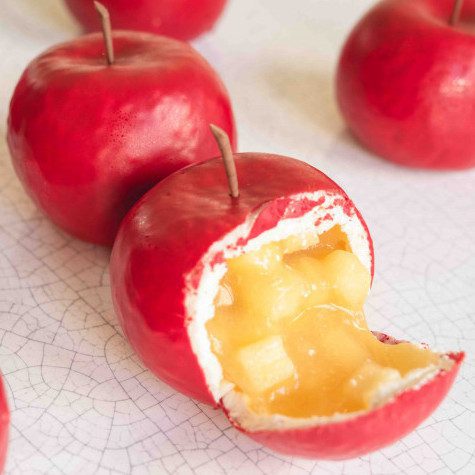 Warning: Grolet's creations are so in demand that you might want to pre-order online. And go early; the queue only lengthens during the afternoon.
Details: 6 Rue de Castiglione, 75001; Open 12-6pm Wednesday to Sunday. For more information, click here.
Le Bristol
This iconic Rue du Faubourg Saint-Honoré hotel recently made its one-time food pop-up a permanent fixture: L'Épicerie des Ateliers du Bristol.
Among the viennoiseries and patisseries that are all baked in-house, you can buy bread that hails from the hotel's very own basement flour mill …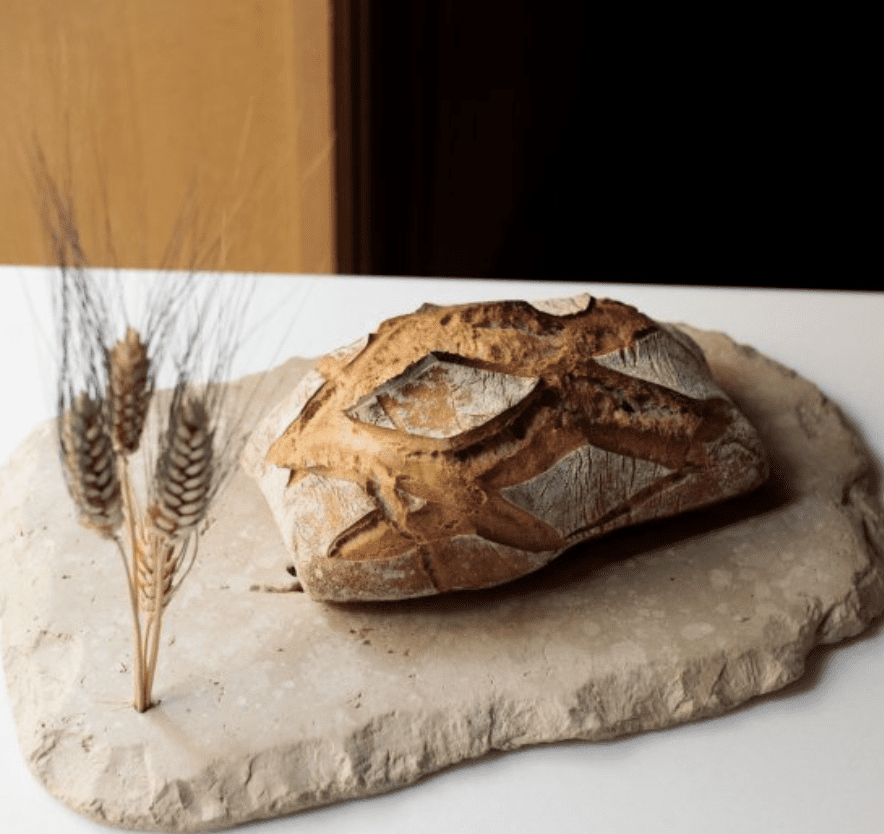 … as well as other picnic-perfect staples such as cakes of varying sizes, cheese, smoked salmon, tarama, terrine, pâté en croute, and even wine. Think of it as the swishest grocery store in town.
Details: 114 Rue du Faubourg Saint-Honoré; Open 10am-7pm Wednesday to Sunday. For more information, click here.