This post was actually meant to have a title more like 'Christmastime in Paris: a User's Guide.' Because I was booked to spend much of December in Paris, where I planned to report back from the City of Light at this extra-sparkling time of year.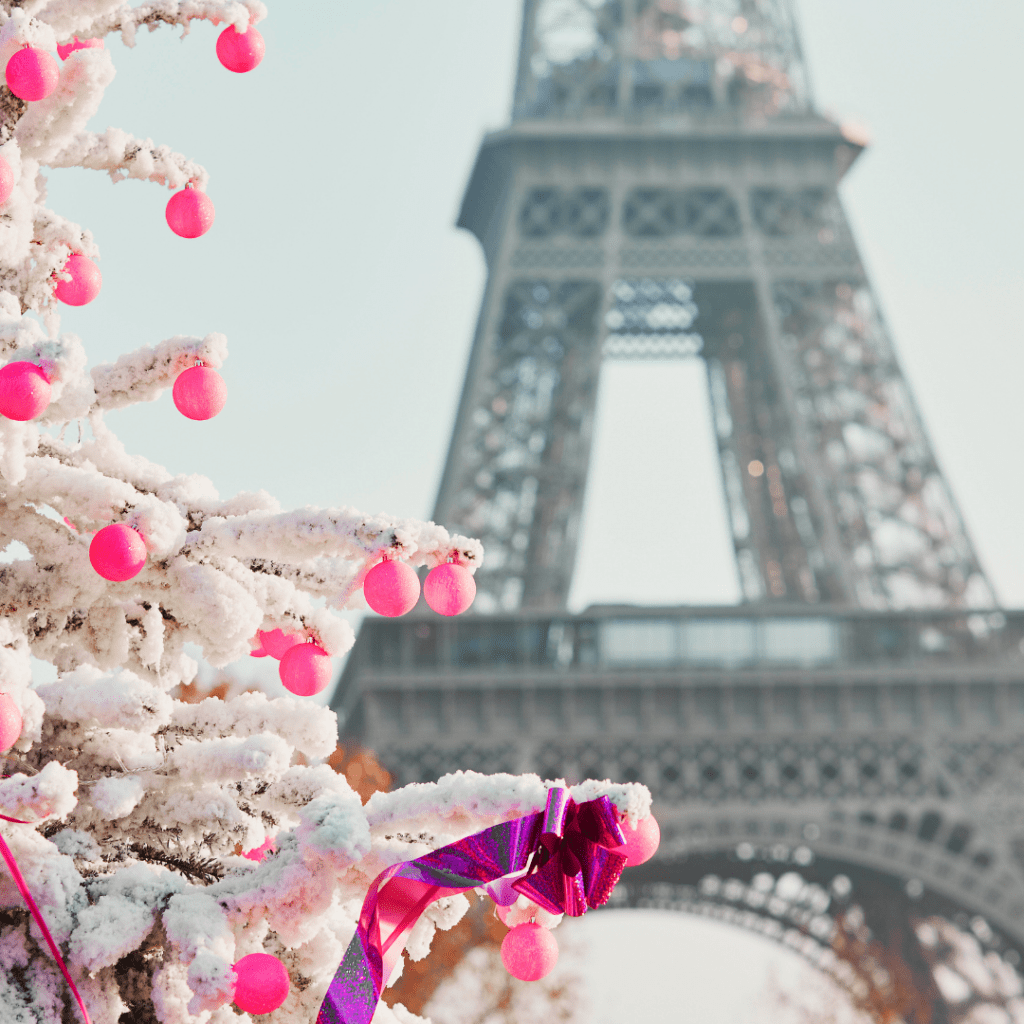 And then, hélas, came Omicron, and the various risks and challenges that arose from this new strain of Covid meant that I had little choice but to cancel my trip.
And so now, I'm determined to spend the entire Christmas season next year in Paris. Because we all have lost Paris time to make up for, non?
If you're thinking along similar positive-visualisation lines, here's a head-start to your Christmas 2022 Itinerary …
Fir Things First
Let's just imagine we all have a lovely apartment in the 6ème waiting for us, where there's an ideal spot for a Christmas tree between the marble chimneypiece and the tall salon windows. The city's florists sell sapins de Noël in various sizes. And, for all your decoration needs, head to your nearest Monoprix.
La Joie de Shopping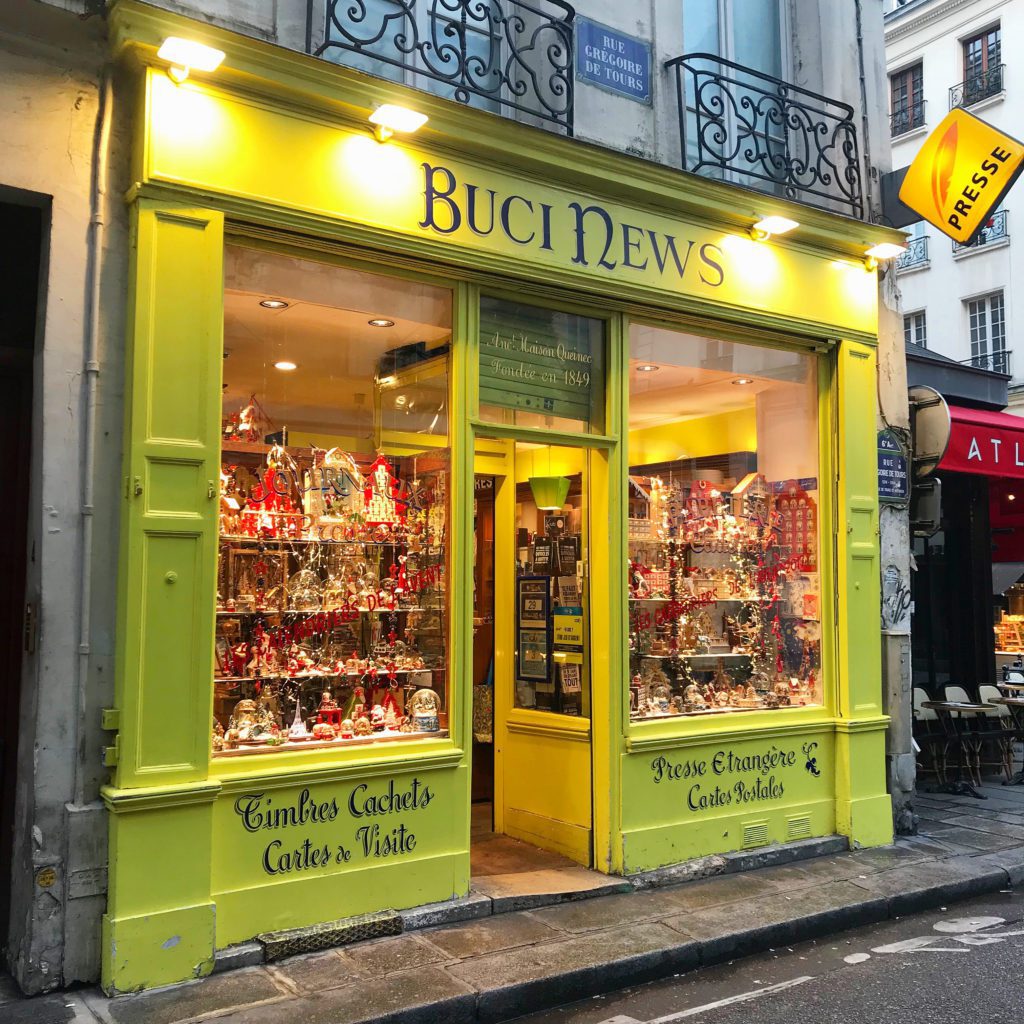 Turn your Christmas shopping into a treasure hunt by fossicking around the city's unique and eclectic boutiques. Staying in the 6ème, Saint-Germain boasts some fabulously stocked stores, such as Marin Montagut and Buci News, which sell fun and whimsical takes on Parisian souvenirs. The Lower and Upper Marais, too, are studded with gorgeous gems of shops.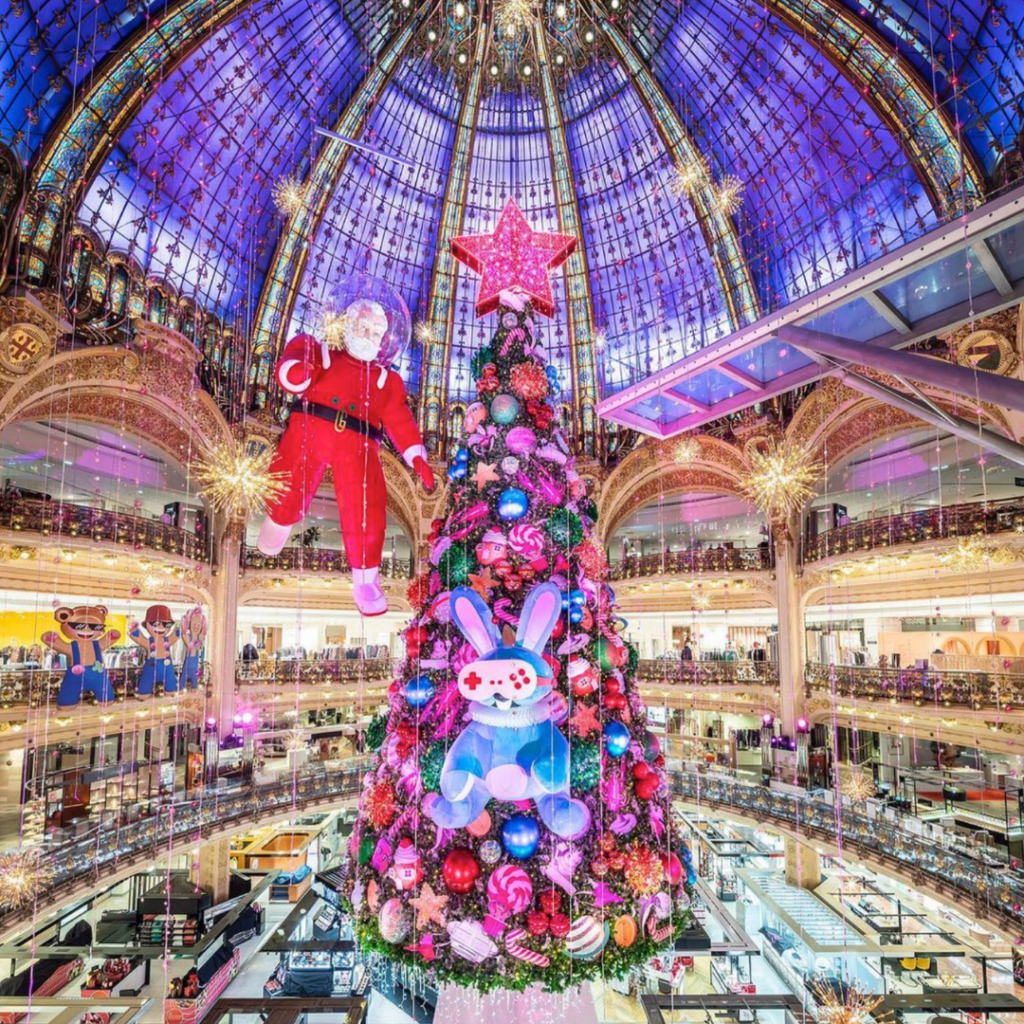 Of course, also make sure to go to the department stores, for the sheer choice on offer, but also for the swoon-worthy lights and decorations. Galeries Lafayette and Le Bon Marché particularly shine at Christmastime.
To Market, to Market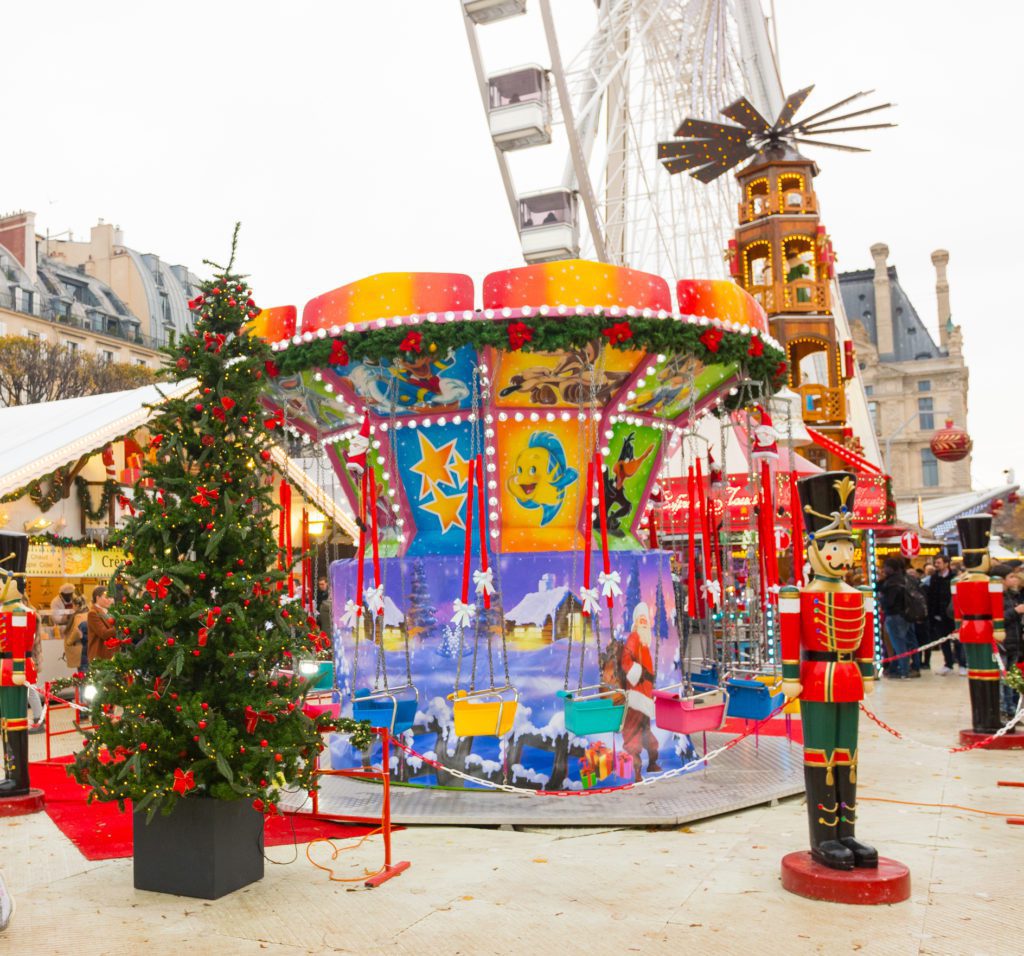 You'll also find gifts, as well as decorations, at the city's Christmas markets: on square René-Viviani, in the shadow of Notre-Dame; in the Jardin des Tuileries, where there's also a funfair and Ferris wheel; and, by the Eiffel Tower. But face it, it's all really about the mulled wine.
Day Tripping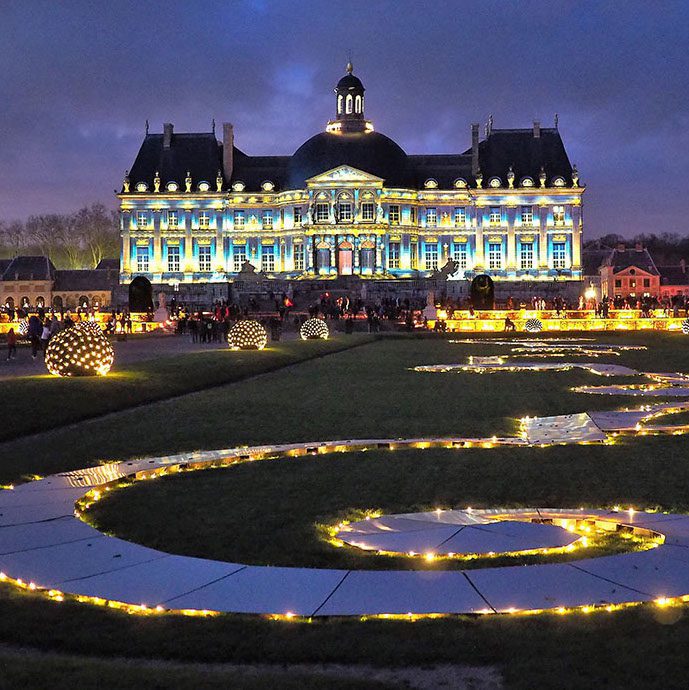 The splendid Château Vaux-le-Vicomte celebrates Christmas in the most glittering style. Wander through the magically decorated interiors and gardens, and stay for the stunning nighttime light show. It's all more than worth the one-hour drive — or you can take a train from Gare de Lyon to Melun, which is just a five-minute taxi ride away from the château.
And, of course, there's that other famously glitzy château: Sleeping Beauty's Castle. Disneyland Paris knows how to do Christmas in all its mega-watt, kitsch-in-a-good-way glory, and it's a memory-making kind of place if you're in Paris with kids.
Le Feast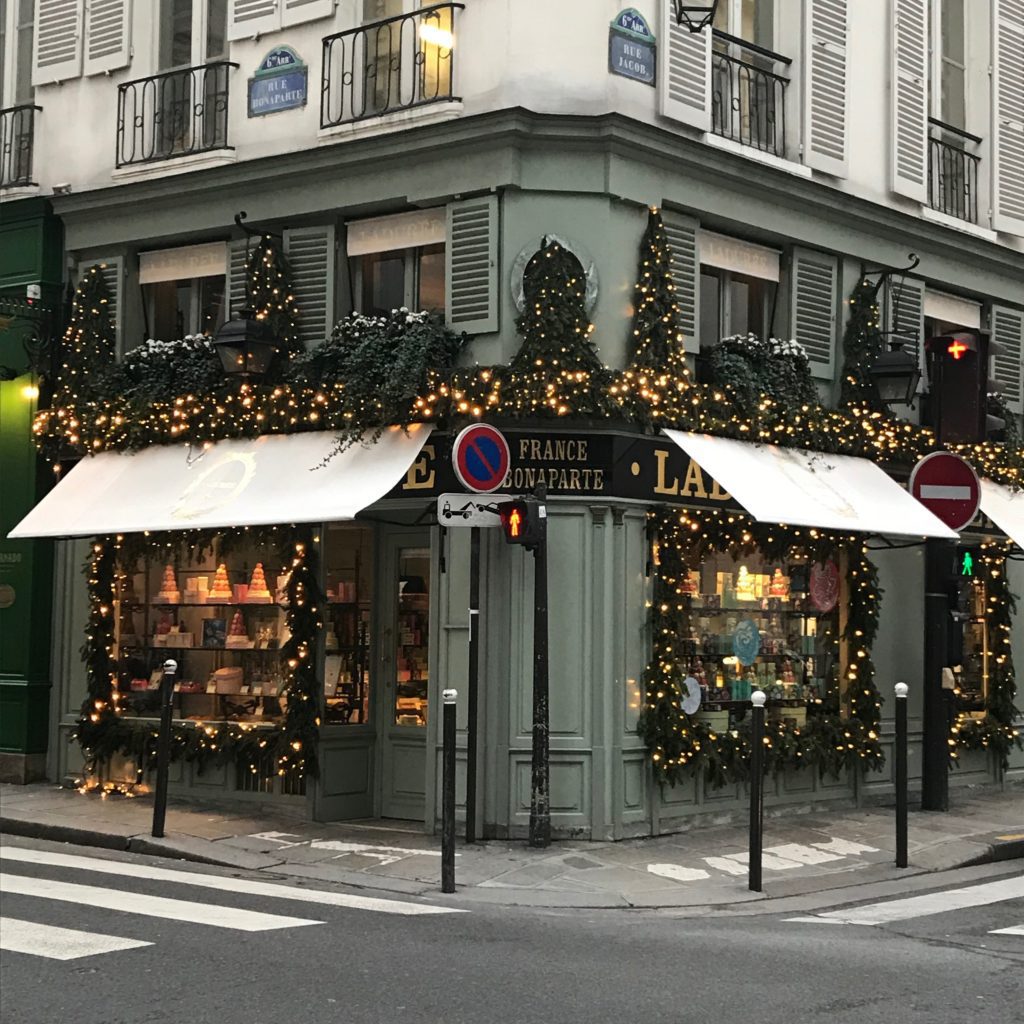 As Christmas Day approaches, now comes the really fun part: designing the menu. Oysters are a popular festive treat in France, along with smoked salmon and foie gras. For the main course: chestnut-stuffed capon is a classic, served with crispy potatoes and glossy green beans. A cheese plate is a must, too. And to top it all off: the bûche de noël (log cake).
Shop like a local at your nearby poissonneries, boucheries and pâtisseries. Or, if you're not so gastronomically inclined in the kitchen, you can always stock up on everything you could possibly need at Picard (including the cutest petits fours), the frozen-food specialist and every Parisian's secret dinner-party helper.
Le Réveillon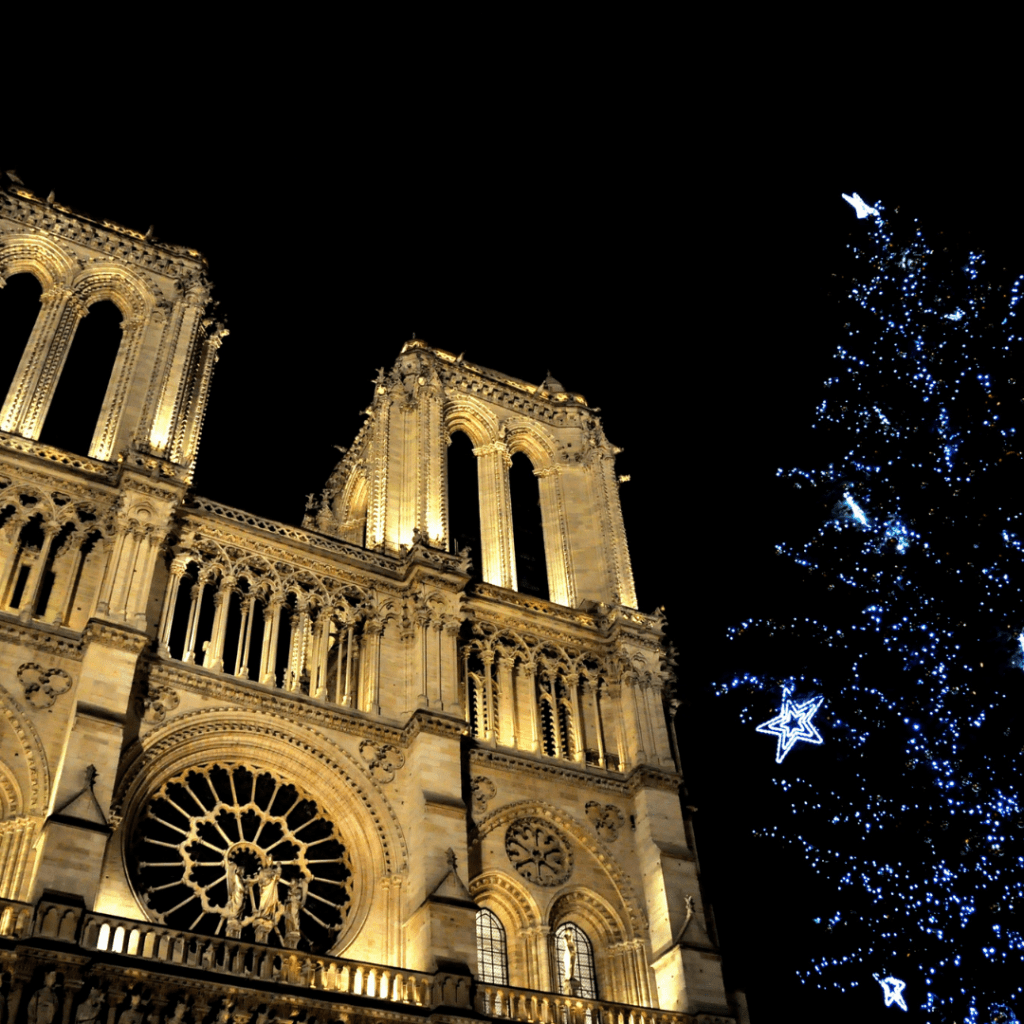 Consider scheduling your feast for Christmas Eve, the traditional celebration time for many French families, and the night when they also exchange gifts and attend mass. The Christmas Eve services are held at varying times; at Église Saint-Germain-des-Prés this year, for instance, there are 7pm and 10pm masses.
Merry Bistro-mas!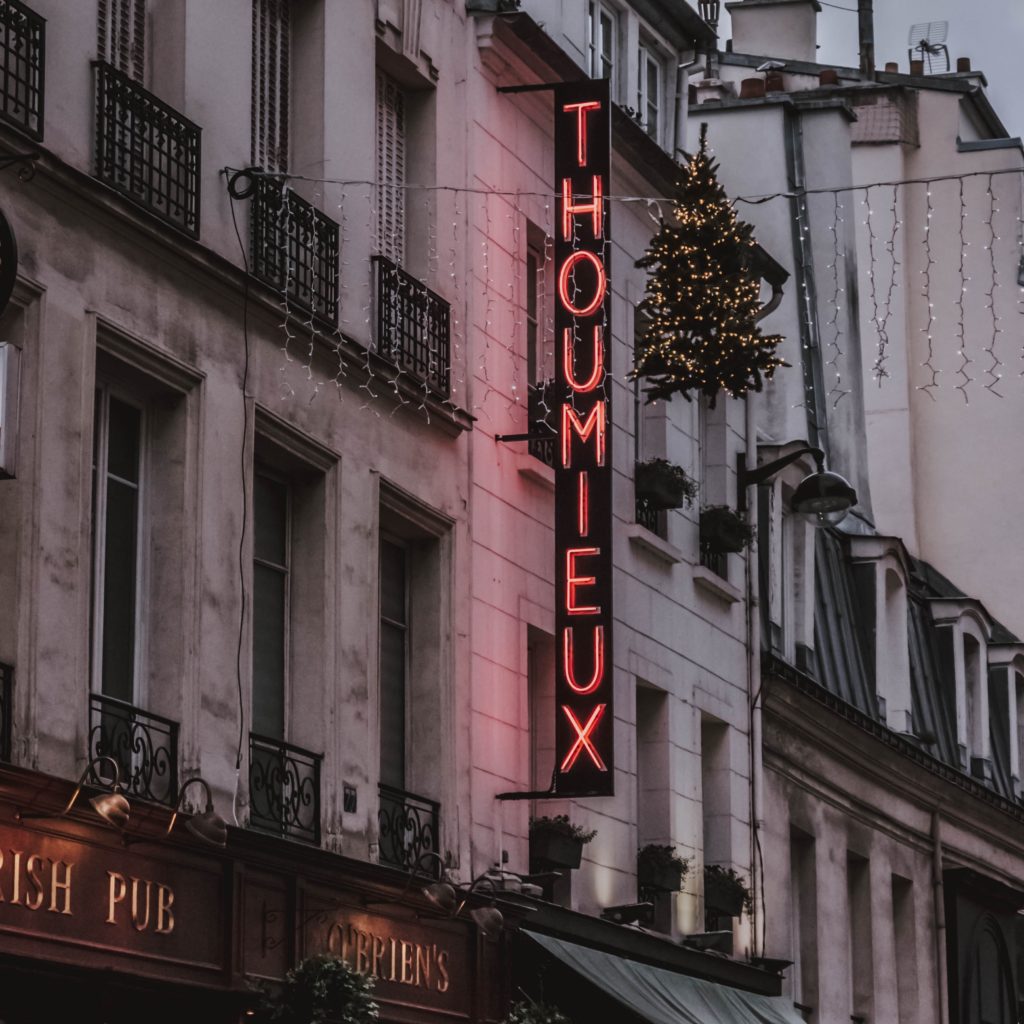 Many eateries are open for Christmas day lunches and dinners, and the city's glamorous brasseries (such as Thoumieux), with their velvety-red and gilt-trimmed interiors, make for the perfect festive setting. Another popular Christmas Day destination is the sumptuously Belle Époque restaurant Le Train Bleu. Make sure to book your lunch or dinner well in advance.
Bon Appétit & Joyeux Noël!