Paris's best rooftop bars come with breathtaking views, as you'd rightly expect in this picturesque city.
The same is true of the next addresses to add to that list, but these bars boast something a little extra: they're nestled within three of the city's most famous monuments.
This might make these destinations sound somewhat touristy, but it's this only-in-Paris factor that makes them so memorable and must-visit …
The Summer Terrace of the Eiffel Tower
Every high summer, the Iron Lady hosts a pop-up terrace on her first floor. This year, the mood is Mediterranean, with pan bagnat sandwiches and zesty cocktails (such as the 330, concocted to commemorate the tower's new height, reached thanks to a new digital radio antenna). Beyond the menu, of course, the Paris vista is spread out like a feast for the eyes, and one that is particularly stunning at sunset.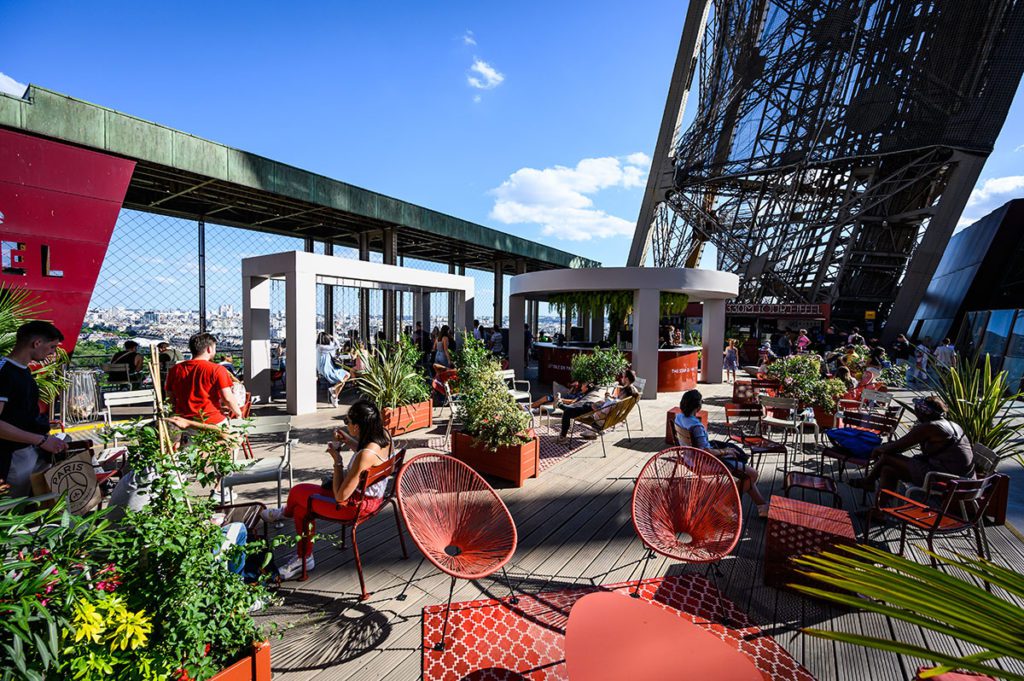 Any tower ticket grants you access to the terrace; the cheapest way to visit is to buy a ticket for admission to the first and second levels via the stairs. And just think: all that climbing will work up an apéro appetite rather nicely.
The Terrace by the Moulin Rouge
And I mean literally by the famous red windmill: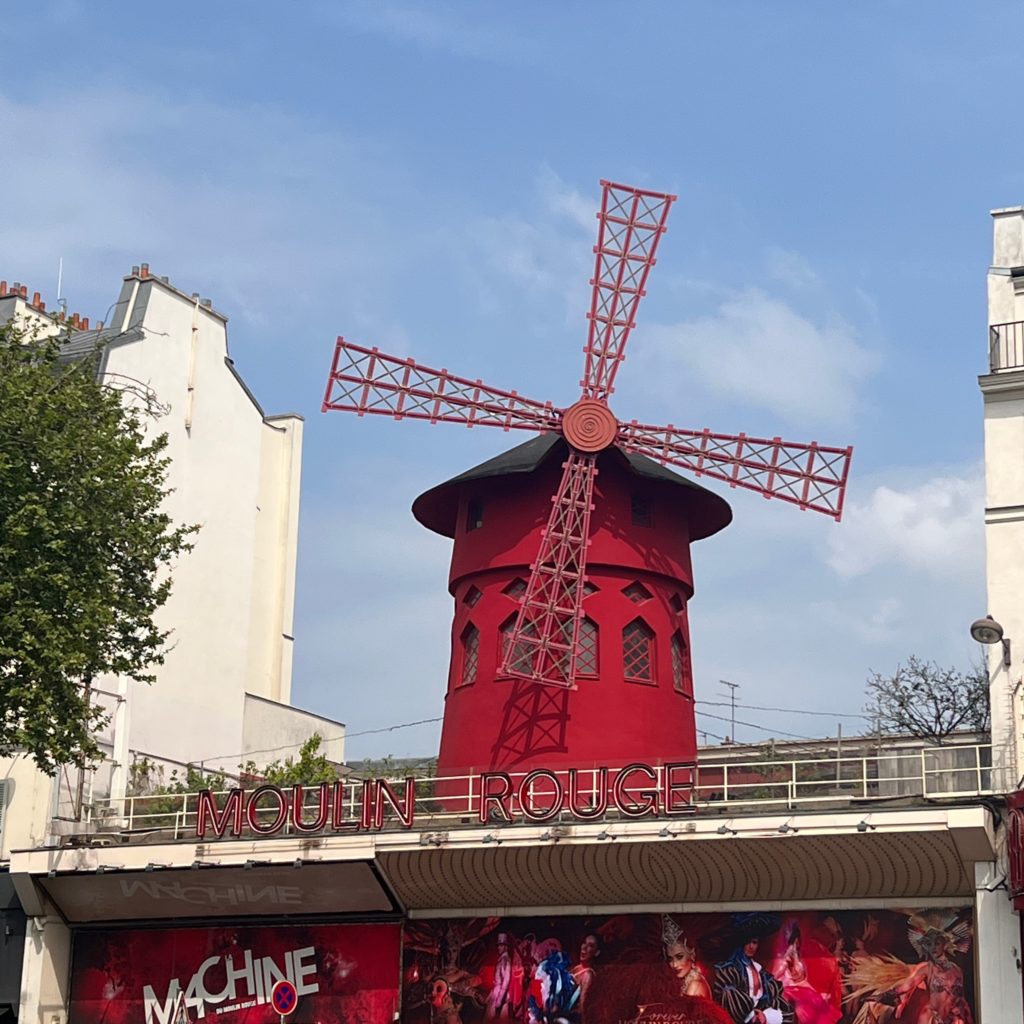 To reach this rooftop, find the entrance for Bar à Bulles — at 4 Cité Véron, the laneway between 92 & 96 Boulevard de Clichy — and walk through the garden patio to find the bar inside. Turn right and then left, and you'll come to a flight of black-and-white-patterned stairs that take you up to the famous red sails.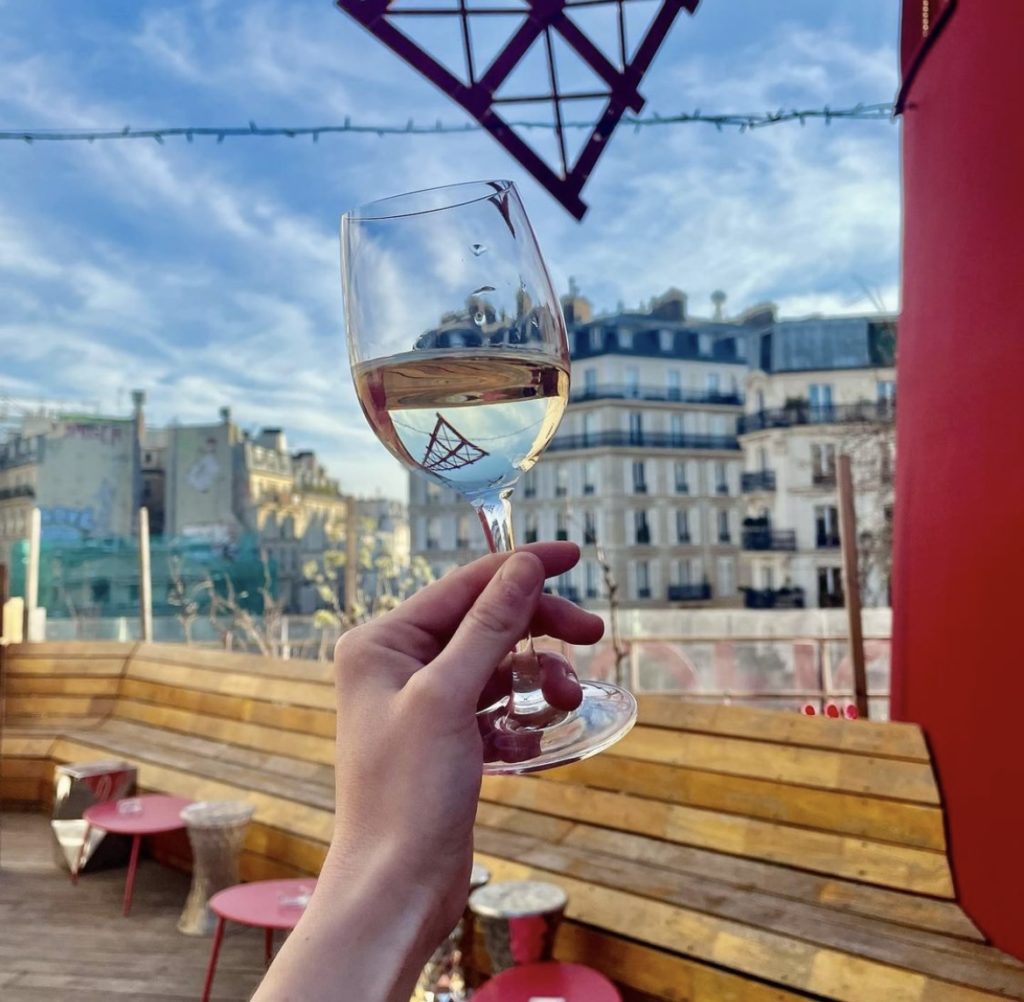 Order a flute of champagne, and take a seat within this garden party of a terrace, which is especially pleasant at night-time, when the iconic windmill whirs away above a shimmery galaxy of fairy lights, recalling the spirit of the original Moulin Rouge.
The Terrace of the Tour Montparnasse
Sure, the Montparnasse Tower might not be a widely beloved Paris monument … but the much-maligned modernist skyscraper does deliver a crowd-pleaser of a view. And think about this: the best way not to see the building, so ever-present and obtrusive on the Paris skyline, is to be in it! Which is exactly where this bar is. Well, it's on Tour Montparnasse, to be precise.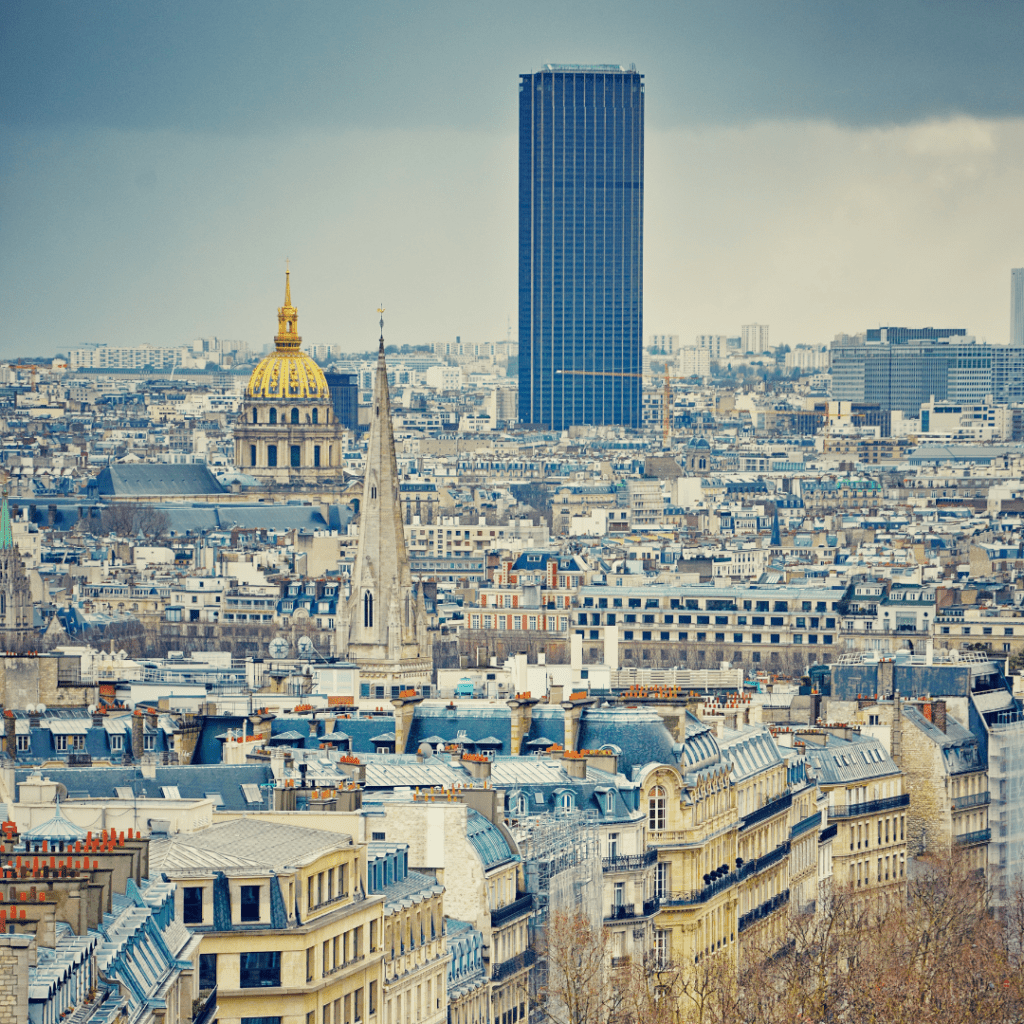 This summer, the terrace of the panoramic rooftop Observation Deck has made itself over into a craft beer bar, celebrating French brews that can be paired with charcuterie platters, with a side serve of one of the best views in town. For when you're ready to take your jaw off the floor and actually eat, that is.