It's one of the delightful quirks of Parisian history that the most iconic French New Wave figure — not to mention one of the most quintessentially à-la-parisienne beauties — just happened to have been born and bred far from the City of Light. Following in the footsteps of the likes of Edith Wharton and Joséphine Baker, midwestern girl-next-door Jean Seberg — she had grown up in Marshalltown, Iowa — was, in the late 1950s, the latest in a line of stylish American women to find she had an inner Parisienne.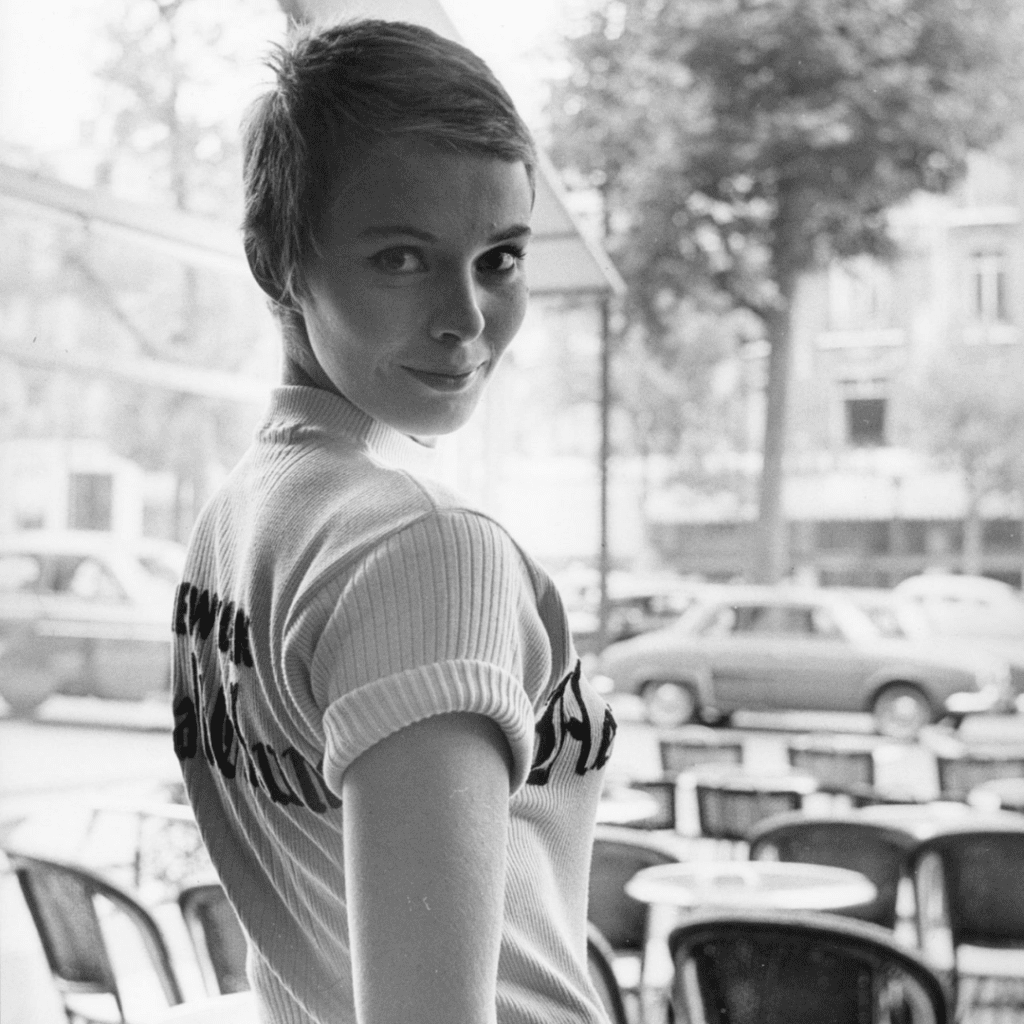 Seberg, it seems, was destined for screen greatness: Hollywood director Otto Preminger selected the aspiring actress after launching, in 1956, a nationwide hunt for a fresh-faced girl who could play his vision of Joan of Arc. The callout garnered 18,000 applications followed by 3,000 auditions. Although the following year's Saint Joan was panned by critics, they took notice of its leading starlet, whose short hair — it was shorn for the role — enhanced her delicate, elfin-like features.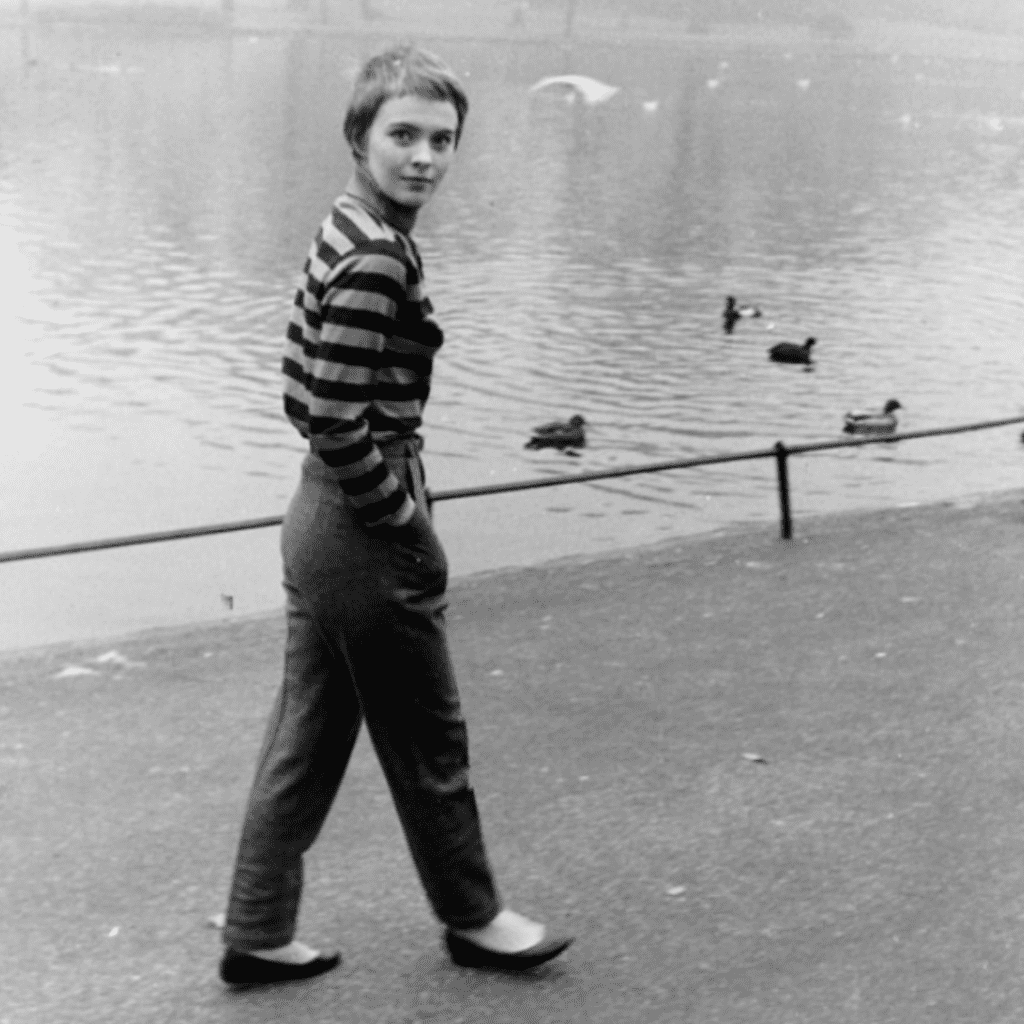 The director not only sensed that the seventeen-year-old Seberg would mature into a stronger actor, but that her chic appearance was well suited to Gallic roles, for her next cast her in the English-speaking version of Bonjour, Tristesse, the newly published and now-classic novel by Françoise Sagan.
(Sagan had penned, at the precocious age of nineteen, the melancholy-yet-jaded coming-of-age novel, about a disillusioned and narcissistic teenager who lives purely for hedonistic pleasures, morality be damned. The book appalled the conservative old guard, with one reviewer calling the author a 'charming little monster.')
Seberg filmed Bonjour, Tristesse in Paris in 1957, and took to the city like a duck to the Seine. Her social set included Sagan; with their glowing youth, cropped hairdos, and minimally styled looks, they seemed to symbolise something exciting and dymanic about modern young women. Seberg fell in love with more than just Paris; she met and married her first husband, director François Moreuil (with whom she'd make 1961's Love Play, also based on a story by Sagan).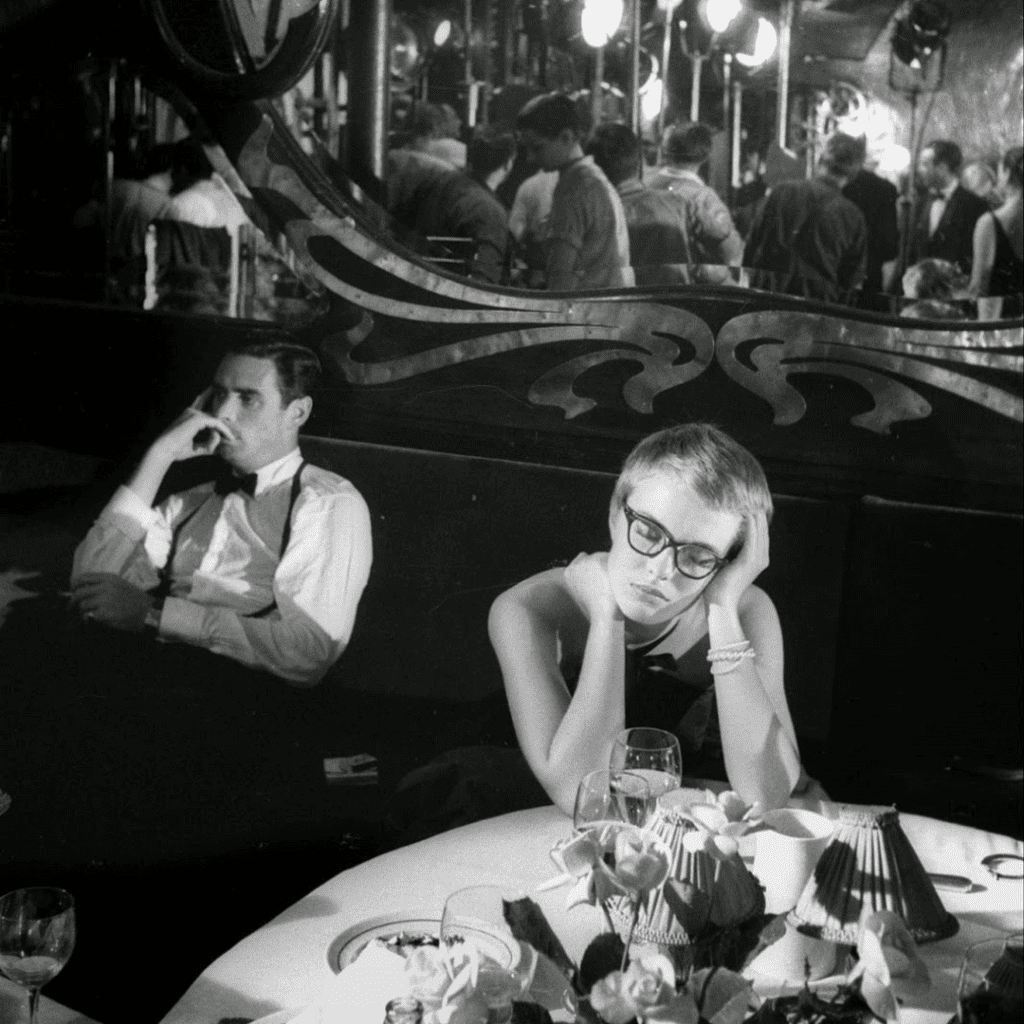 Bonjour, Tristesse received mixed reviews but is a must-watch for Francophiles, especially for the vignettes driving around Paris, at the old Les Halles, in a basement jazz bar, and at Maxim's, a scene complete with a shivers-down-the-spine performance by singer Juliette Gréco. It's also worth watching to admire the mesmerising blank-slate potential of a young and lustrous Seberg. It's easy to appreciate how this film made an up-and-coming generation of French directors take notice of her. When Seberg is on screen, noted François Truffaut, "you can't look at anything else." Jean-Luc Godard, meanwhile, was so smitten that he cast Seberg in a movie that would do more than change her life — it would change the course of film history, too.
In 1960's Breathless — À Bout de Souffle in French — Seberg plays Patricia, an American who's supposed to be studying at the Sorbonne but is instead selling copies of the New York Herald Tribune on the Champs-Élysées while dreaming of spending her money on a Dior dress. (You can still buy that now-famous newspaper t-shirt here.) She hooks up with cop-killing car thief Michel (played by Jean-Paul Belmondo), digging his gangster bad-boy vibe; he's into her cool, gamine style, although they have little in common apart from a fondness for chain-smoking and an inclination towards sociopathy. Spoiler alert: it all ends pretty badly.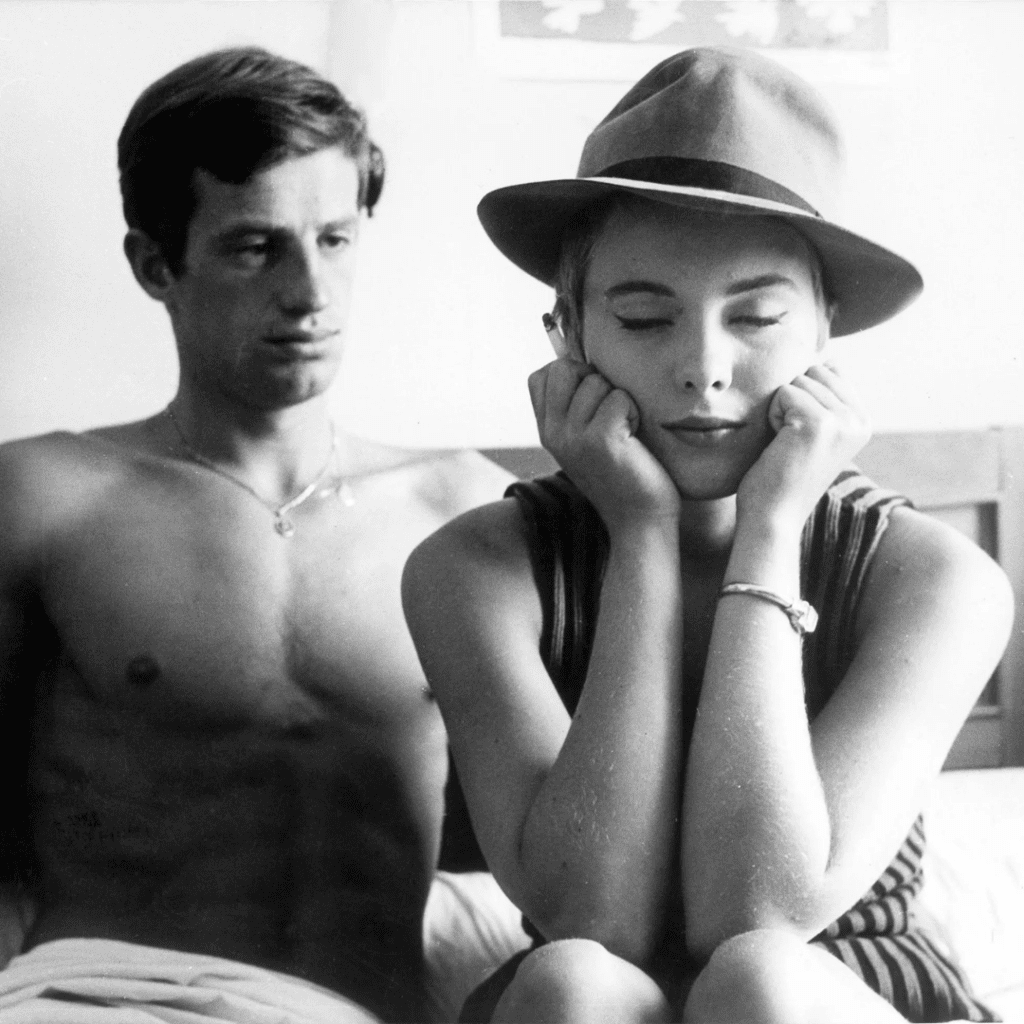 Breathless is much more than one of the most stylish movies set in Paris. It quickly became the seminal 'Nouvelle Vague' movie, the leading example of the new generation of films that rejected traditional rules of movie making as much as the old, pre-war world altogether. Godard worked with hand-held cameras, edited with jump cuts for a jagged, sometimes dizzying effect, and wrote the script only on the very morning of a day's shoot; the result was a documentary-like realness. He (like author Sagan) also created totally new, amoral characters: youthful but disaffected.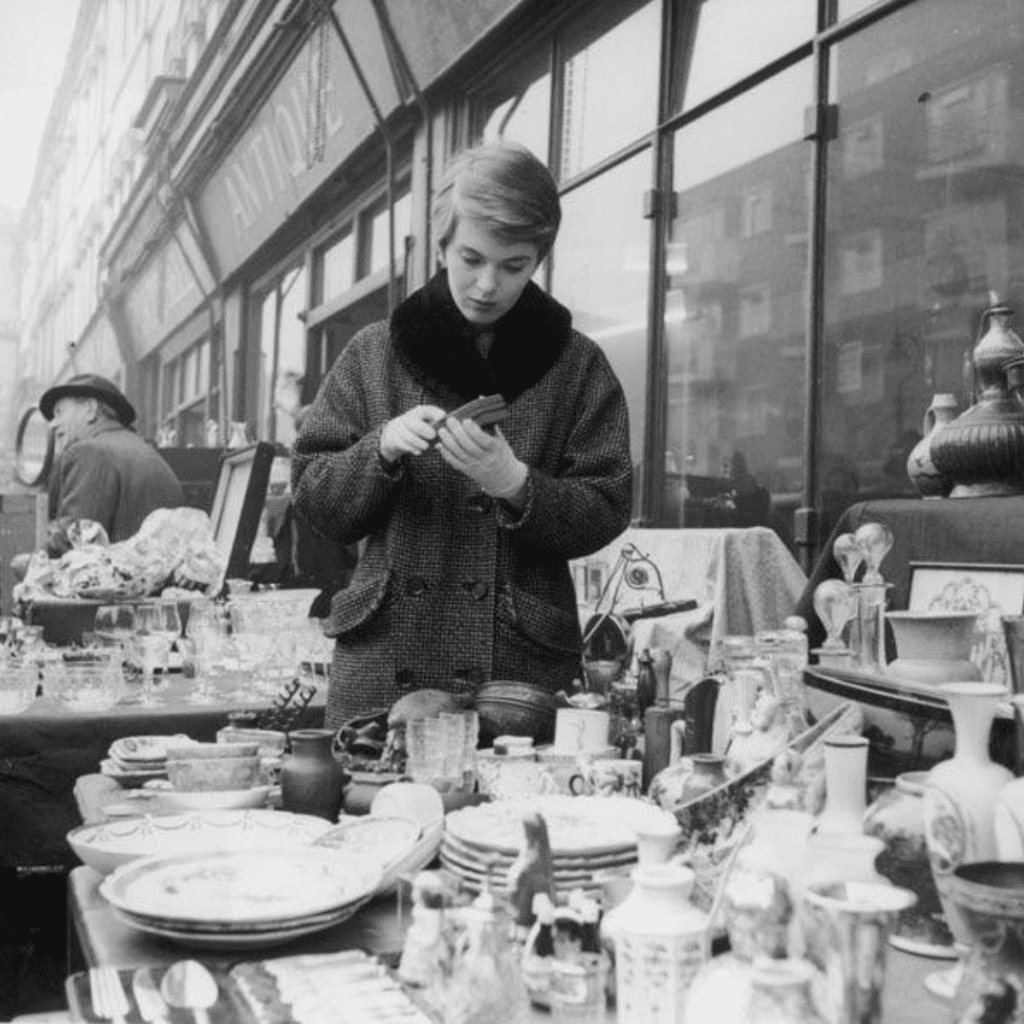 In real life, however, Seberg was blissfully content, despite her first marriage faltering. This delightful interview of 1960 sees the twenty-one-year-old leading a dream Left Bank life, where she's surrounded by good friends, fabulous art, and cultural inspiration. (And the scene with her elderly concierge is just delightful.) "Some people are movie-struck," she says, "and I think I'm Paris-struck."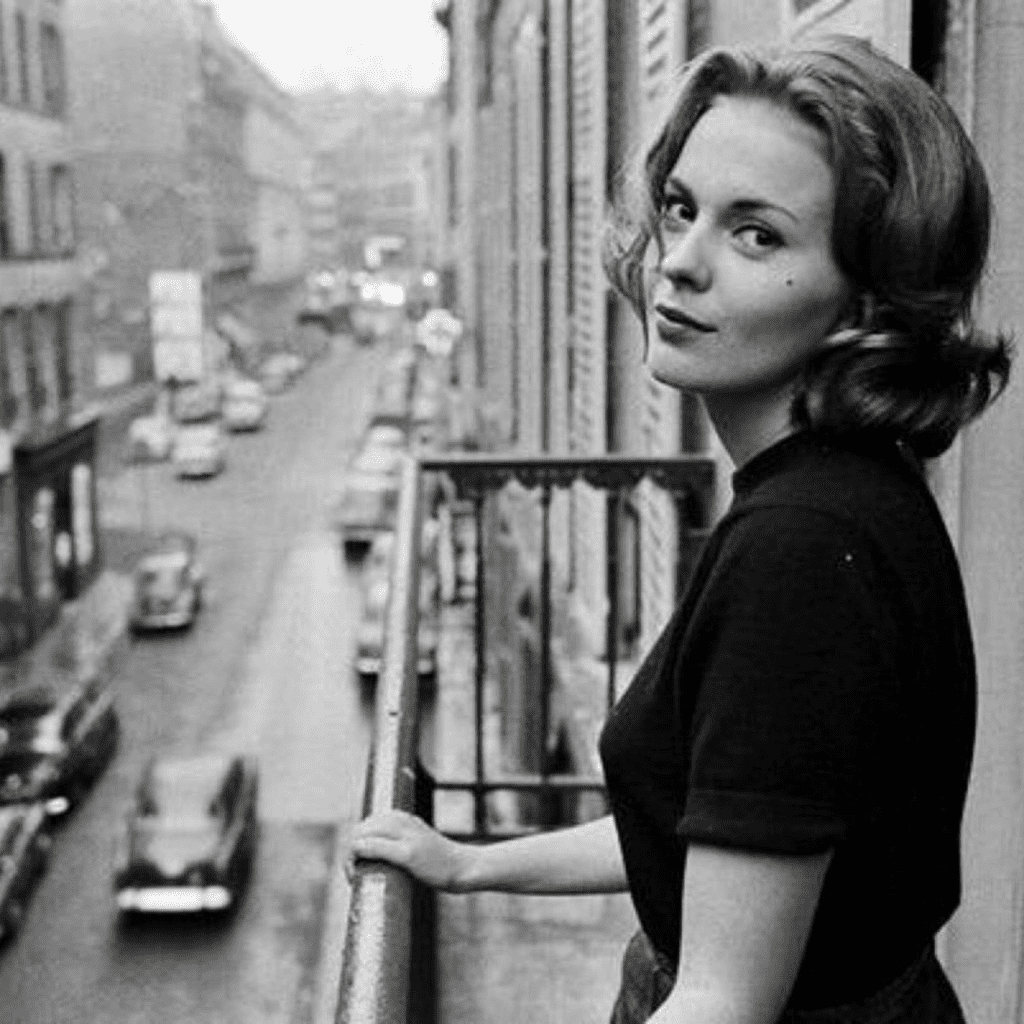 Seberg moved to the 7th arrondissement (108 Rue du Bac) a couple of years later, to live with her second husband, novelist and diplomat Romain Gary. They had a son, and both enjoyed continued professional success during the 1960s — Seberg's roles taking her to Hollywood numerous times.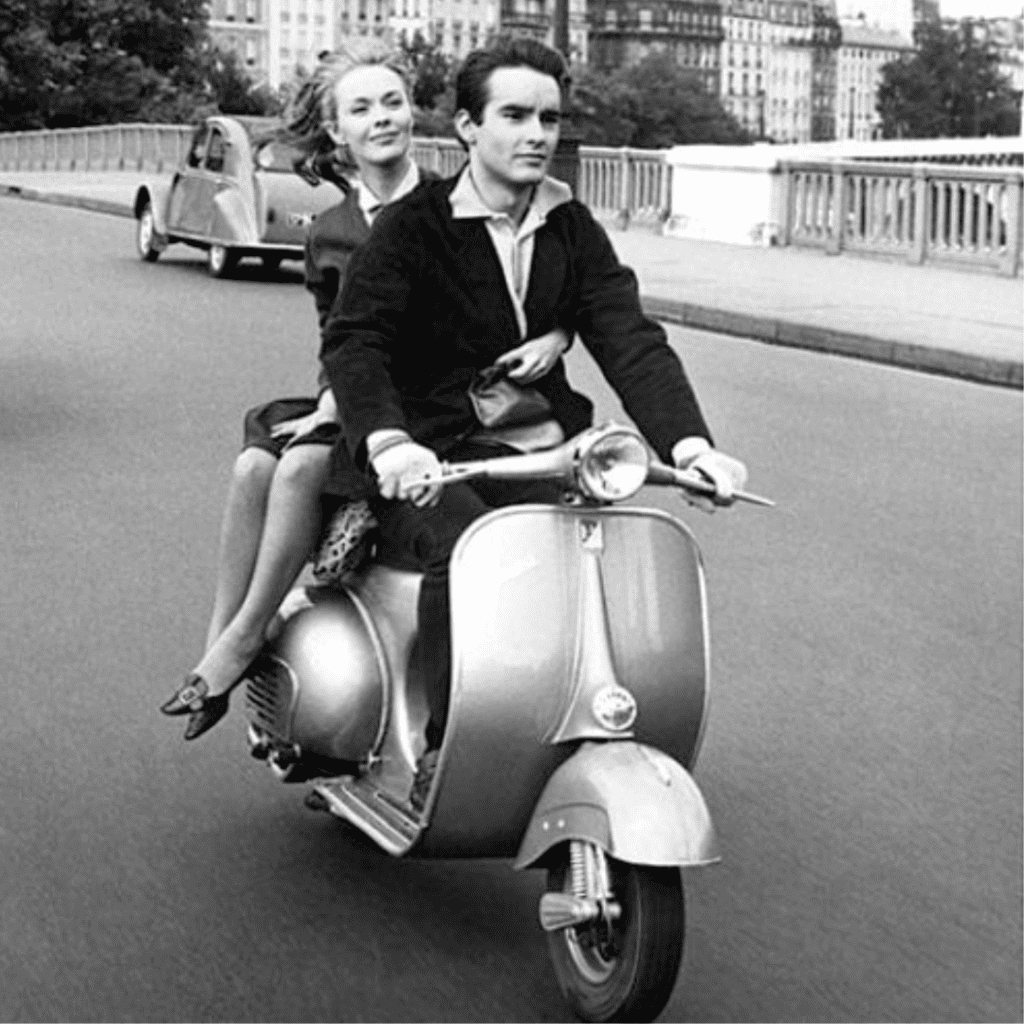 Then, sadly, Seberg's life began to spiral toward tragedy. The FBI launched a smear campaign against the actress after discovering that she had made some financial donations to the Black Panther Party. This included planting an article that the father of the pregnant actress's second child was a Black Panther member. Seberg went into premature labour, and heartbreakingly lost her baby girl two days later. A Paris court ordered Newsweek to pay Seberg and Gary damages. But the harassment and intimidation continued in various forms, from surveillance to burglaries. As a result of the FBI's ongoing vendetta, Seberg was offered fewer movie roles, and of diminishing quality.
In 1979, after living almost a decade of relentless misery, Seberg's body was discovered decomposing in a car on a Paris street, an apparent suicide. Soon afterward, the FBI admitted to the activities that caused Seberg's downward slide. It was cold comfort for the loved ones of Seberg. They had lost her at the age of 40 (arguably ten years earlier, when the FBI began hounding her), when she still should have had so much more to give, to live.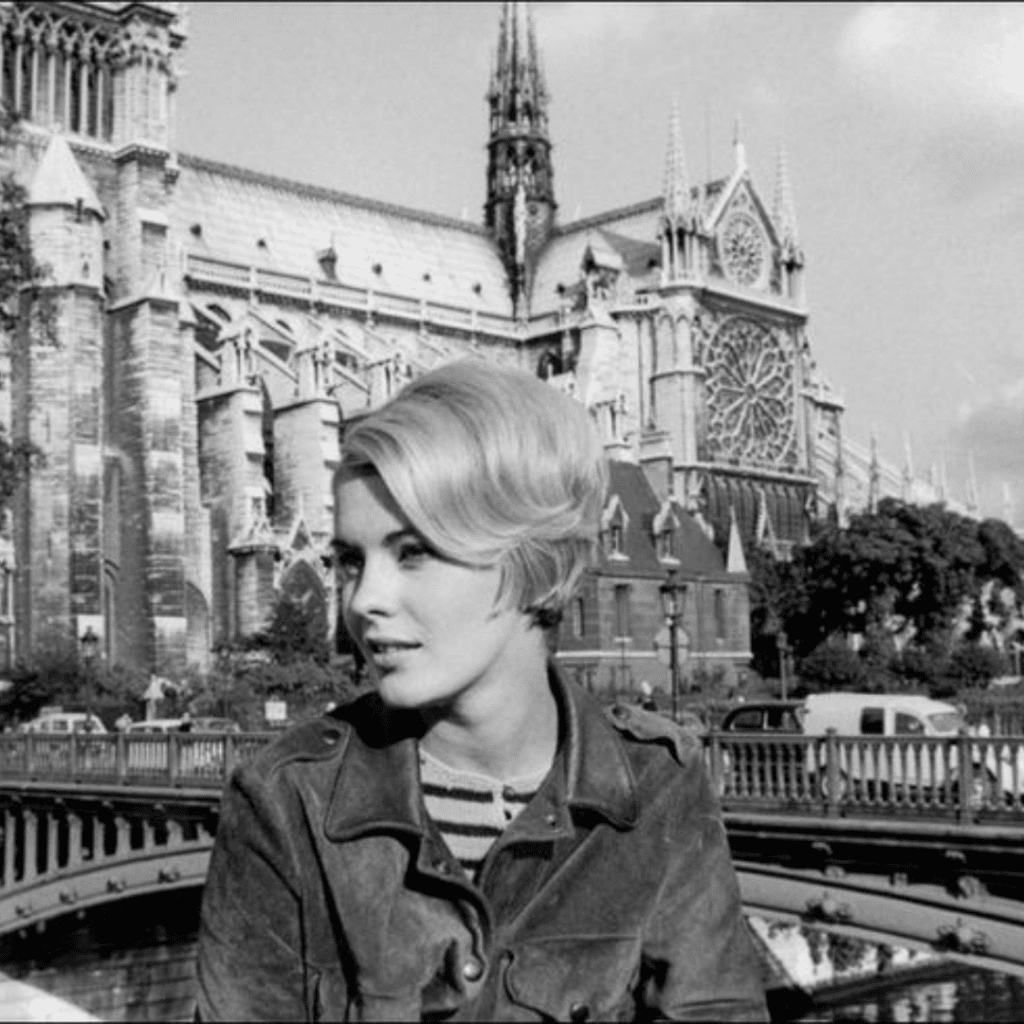 It's poignant and bittersweet, when you know what was to come, to look back on Seberg's early, happy years in Paris. But it feels important to do so, and for much more than pure entertainment or style inspiration; by watching Seberg's early movies, her luminous promise lives on.