Catherine Deneuve has long been the epitome of Parisian elegance, from her starlet period in the early 1960s to now, as she celebrates her 80th birthday. Here, some of her most iconic Parisian moments …
Early 1960s: Blonde Ambition
Catherine had already scored a few small movie parts when, at the age of 17, she fell for Roger Vadim, director and ex-husband of Brigitte Bardot. Her new boyfriend had a reputation for being a kind of Pygmalion to budding stars, and before long, Catherine's shoulder-length chestnut hair was refashioned into a blonde beribboned bouffant, a look Brigitte herself was championing at the time.
But Catherine was no BB wannabe. Whereas Brigitte's loose and easy beauty style expressed her laissez-faire way of living, Catherine's look was much more soignée, sleek, controlled — and perfectly complemented the cool and collected, prim and private demeanour she would carry for her entire career.
1965: Meeting Yves Saint Laurent
When Catherine met Yves — she was after a dress to wear to meet the Queen of England — the fashion stars aligned.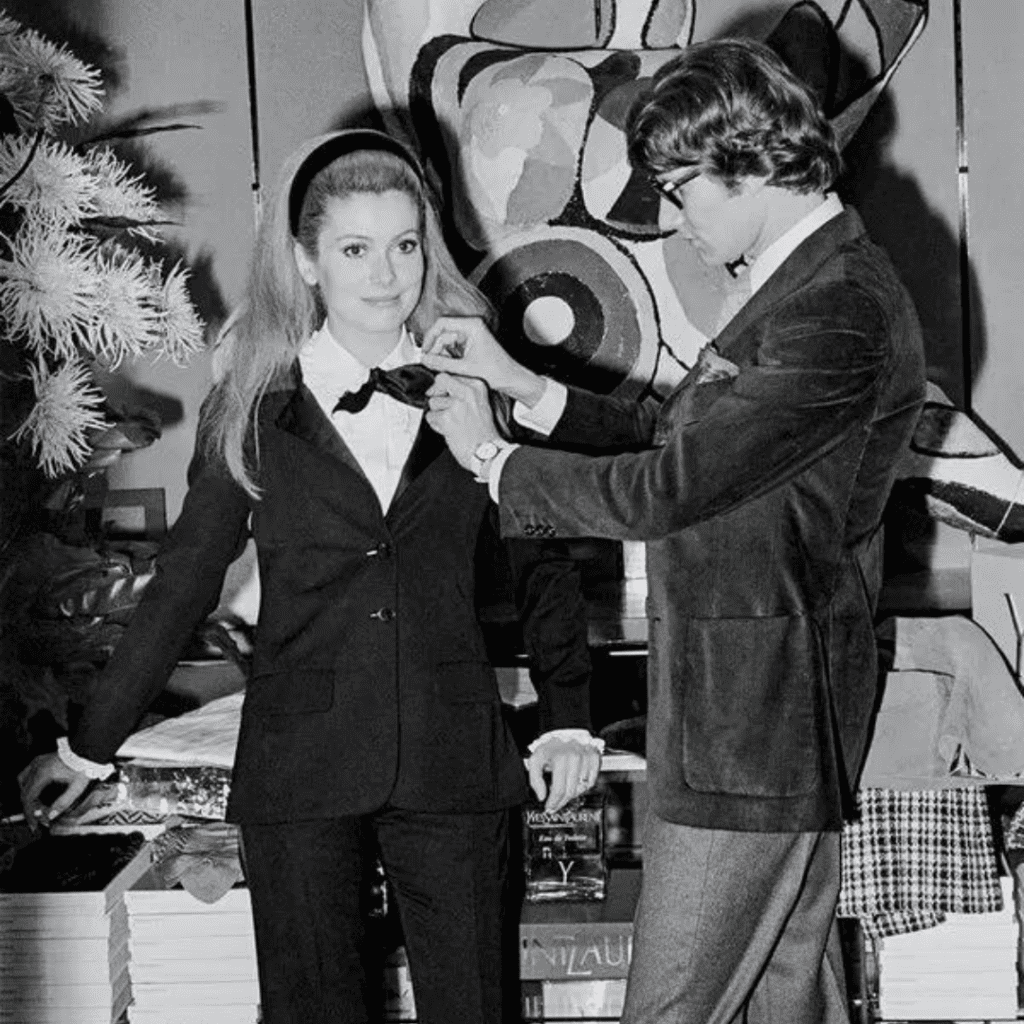 He instantly found in Catherine his ultimate muse, and their collaboration and friendship continued until the designer's death in 2008. One of their most celebrated partnerships was the costumes for …
1967: Belle de Jour
Catherine was a certifiable star by now, thanks to The Umbrellas of Cherbourg (1964) and Repulsion (1965), the latter movie — a psychological horror — solidifying her reputation as an 'ice queen.' But Belle de Jour, where Catherine plays Séverine, a bored bourgeois housewife who finds escape and excitement in a day job at a brothel, took her fame to stratospheric levels.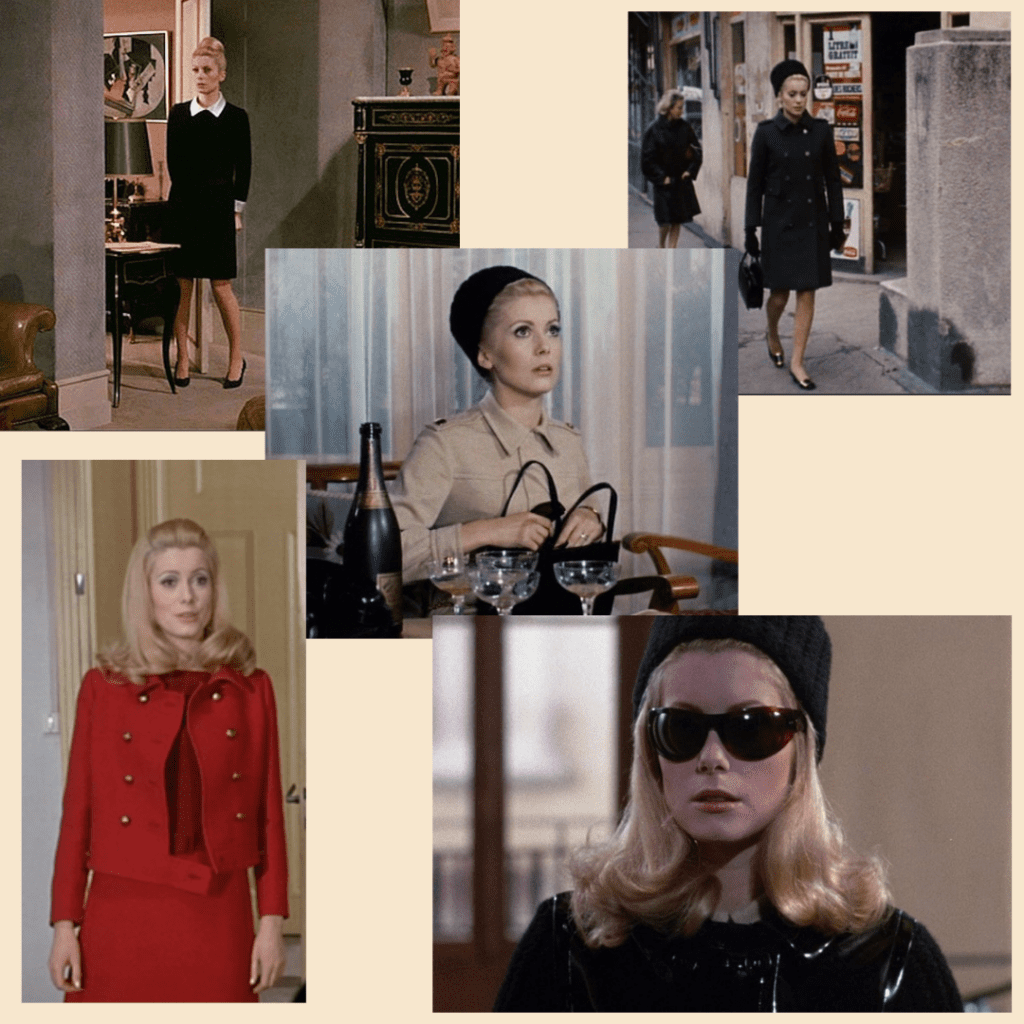 Yves Saint Laurent's pitch-perfect costumes included a little black dress complete with white Claudine collar and cuffs for an ironic schoolgirl allure; neatly tailored, double-breasted suits and coats that hint at the unbuttoning to come; and, touches of PVC for a suitable nod to fetishism. And, of course, lots of lacy lingerie beneath it all. The Belle de Jour style of dressing — outwardly chic, inwardly seductive — still resonates with many Parisiennes.
1968: La Chamade
Yves Saint Laurent went on to dress Catherine for numerous films; the romantic drama La Chamade, based on the novel by Françoise Sagan, is arguably their most glamorous collaboration.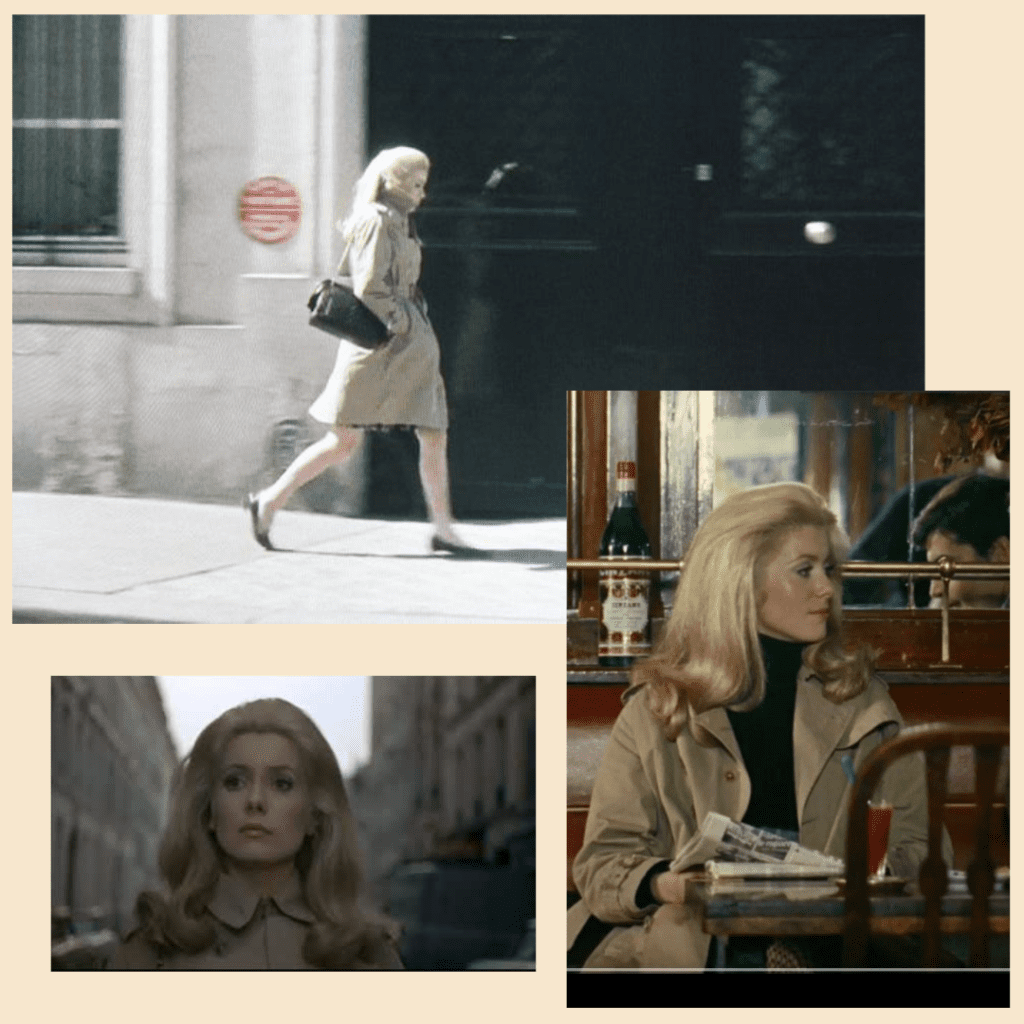 Catherine stars as the hedonistic Lucile, mistress to a silver fox of a wealthy businessman, who finds herself falling for a man more her age — hélas, he's as poor as he is handsome! Watching La Chamade will make you hanker to stroll the streets of Saint-Germain in a trench coat and ballet flats.
1976: Catherine Deneuve by Helmut Newton
The racy photographer updated Catherine's look for the decadent 1970s, with edgy photo shoots where the actress was clad in fur and lace, her golden hair and glamour makeup amplified for the high-voltage glamour of the times.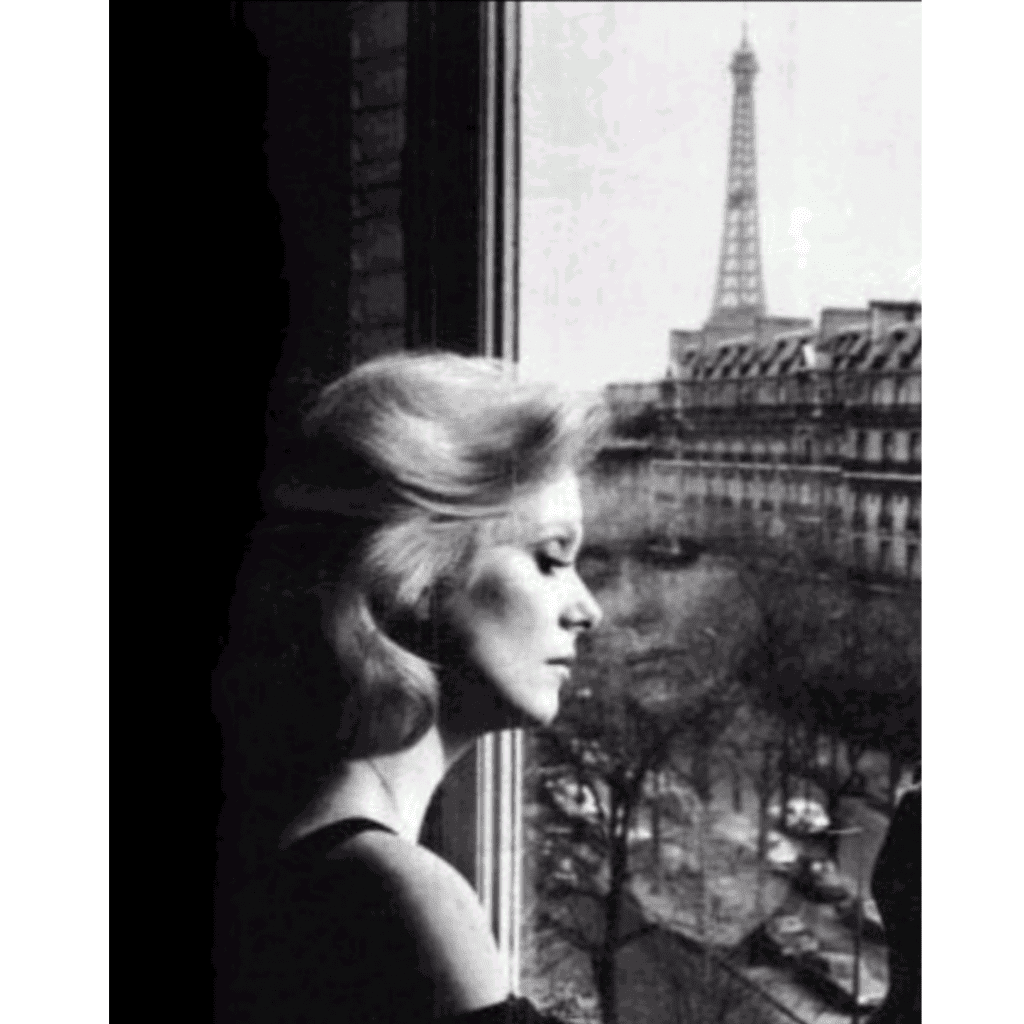 Around this time, she appeared on countless glossy magazine covers and, in 1977, became the international face of Chanel No.5.
1980: The Last Metro
Truffaut had long wanted to make a film about the German Occupation of Paris, and wrote this part for Catherine, that of a stage star who must keep her Jewish director husband's theatre going, while hiding him from the authorities. And, err, not falling in love with her new lead man, who turns out to be a member of the French Resistance.
It's gripping, edge-of-your-seat viewing, and Catherine is particularly luminous, her chilly beauty perfectly doubling as the mask so many Parisian women had to wear in those risky days. (To understand just how fraught these times were for women, read the incredible Les Parisiennes by Anne Sebba.) Fun fact: Truffaut shot many scenes in the Théatre Saint-Georges.
1985: Catherine as Marianne
Marianne is the personification of the French Republic, whose bust is on display in town halls around the country.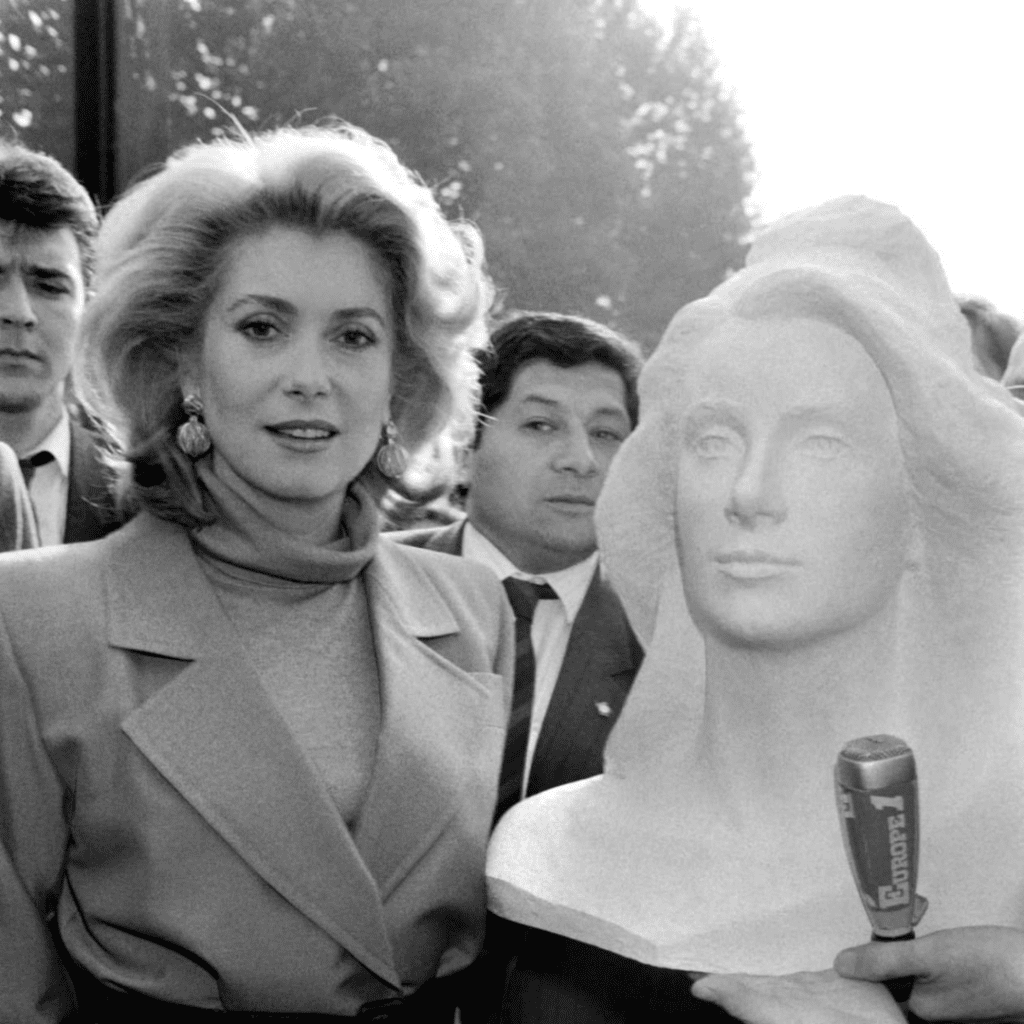 Every now and then, the French state chooses an identity as the model of that embodiment. This practice began in 1969 with Brigitte Bardot. Catherine Deneuve's classically elegant features represented Marianne from 1985 to 1989 (when Inès de la Fressange took over).
1994: Paris, Paris with Malcolm McLaren
Catherine added 'singer' to her career mix in the early 1980s, when she struck up a friendship with Serge Gainsbourg, who wrote her a song for a movie in which they starred (Je Vous Aime), and then an entire album.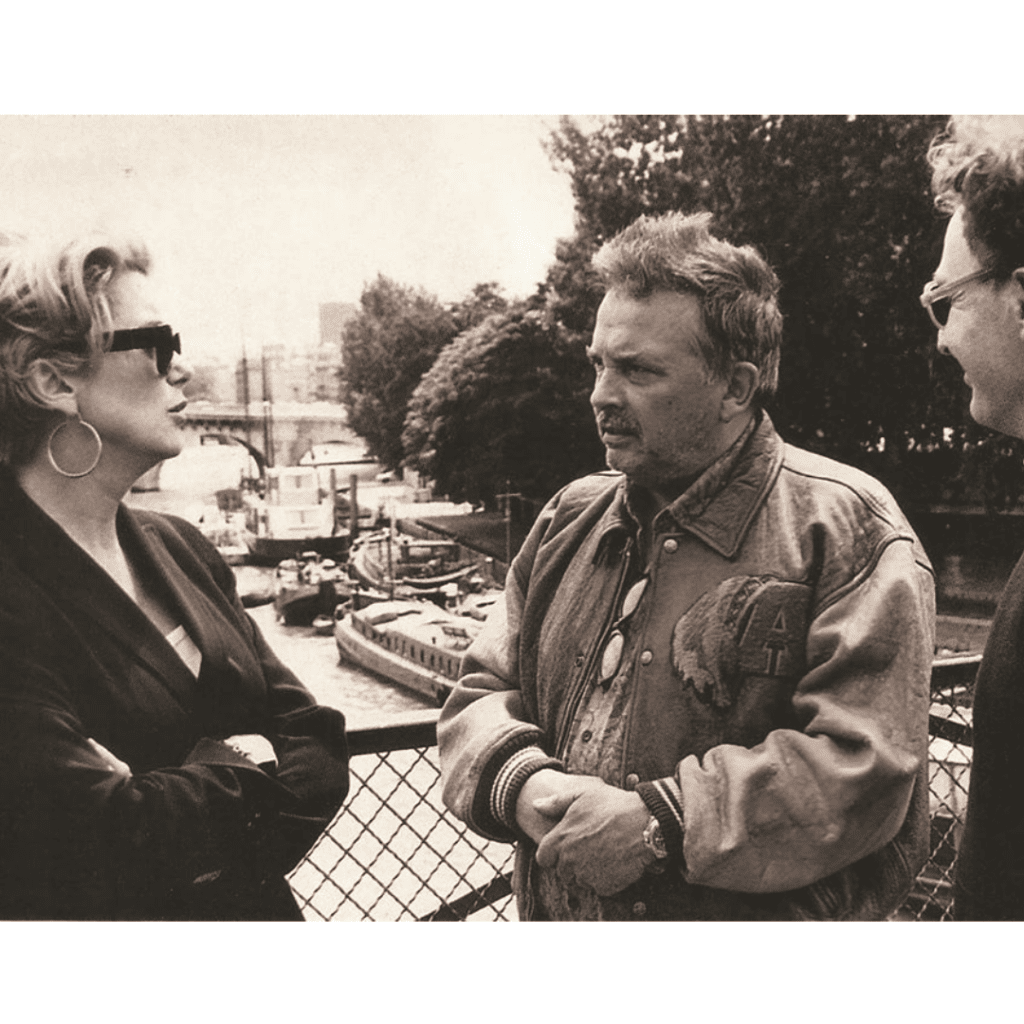 A decade or so later, she agreed to lend her vocals to the album 'Paris' — former The Sex Pistols manager Malcolm McLaren's tribute to the world of Parisian jazz — and specifically the song 'Paris, Paris,' a whispery, whimsical ode to the romance and mystique of the City of Light. The atmospheric video was directed by photographer David Bailey, who just happened to have been married to Catherine from 1965 to 1972.
1998: Place Vendôme
Named after the address of some of the world's most exquisite, not to mention expensive, jewellery boutiques, this stylish thriller was, in The New York Times' words, 'a perfect setting for Catherine Deneuve, herself one of the French cinema's most precious gems.'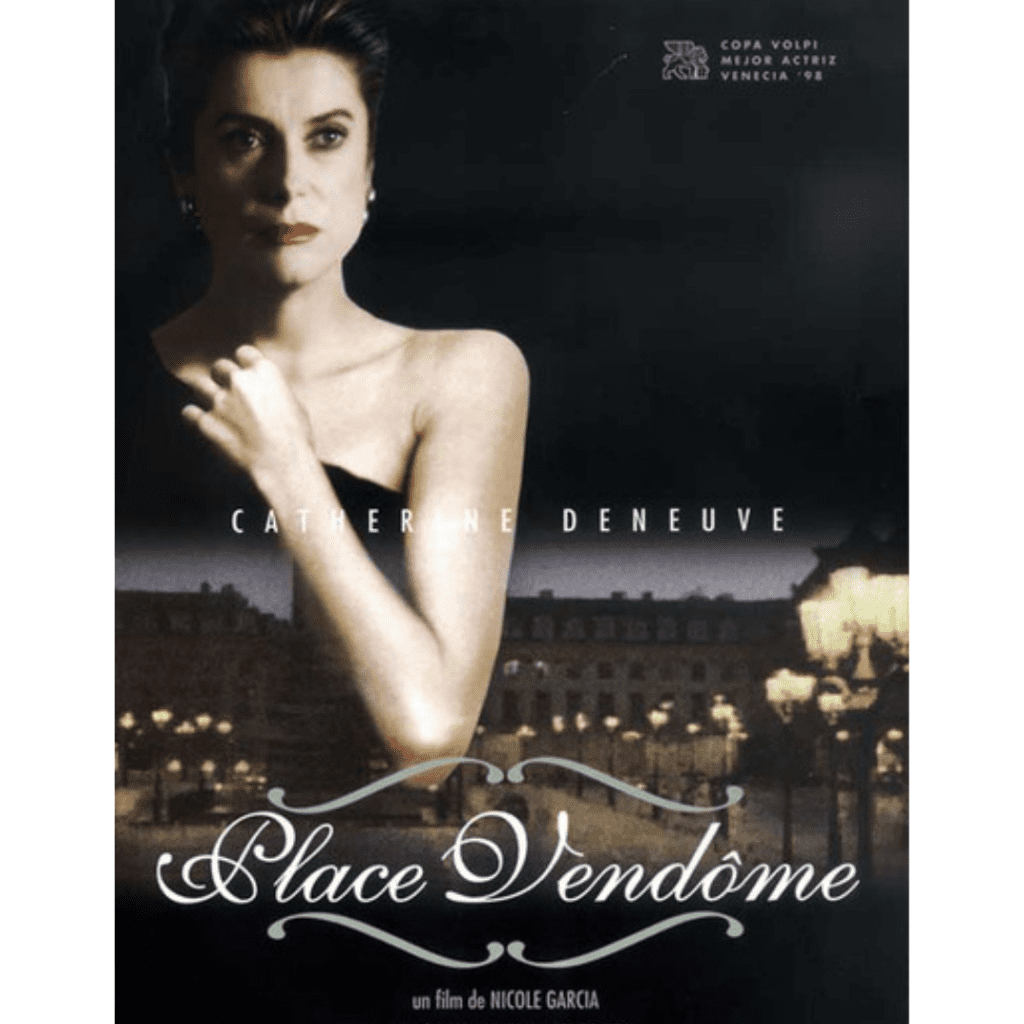 Catherine plays Marianne, a recovering alcoholic, whose husband's suicide sees her having to take over his jewellery business, and deal with various shady figures who lurk in the darkness of this glittering industry. Marianne turns out to be as multifaceted as her diamonds — and as Catherine herself, who at 56 epitomised the concept of graceful ageing.
2014: Le Salon du Panthéon
Now add interior decoration to that curriculum vitae …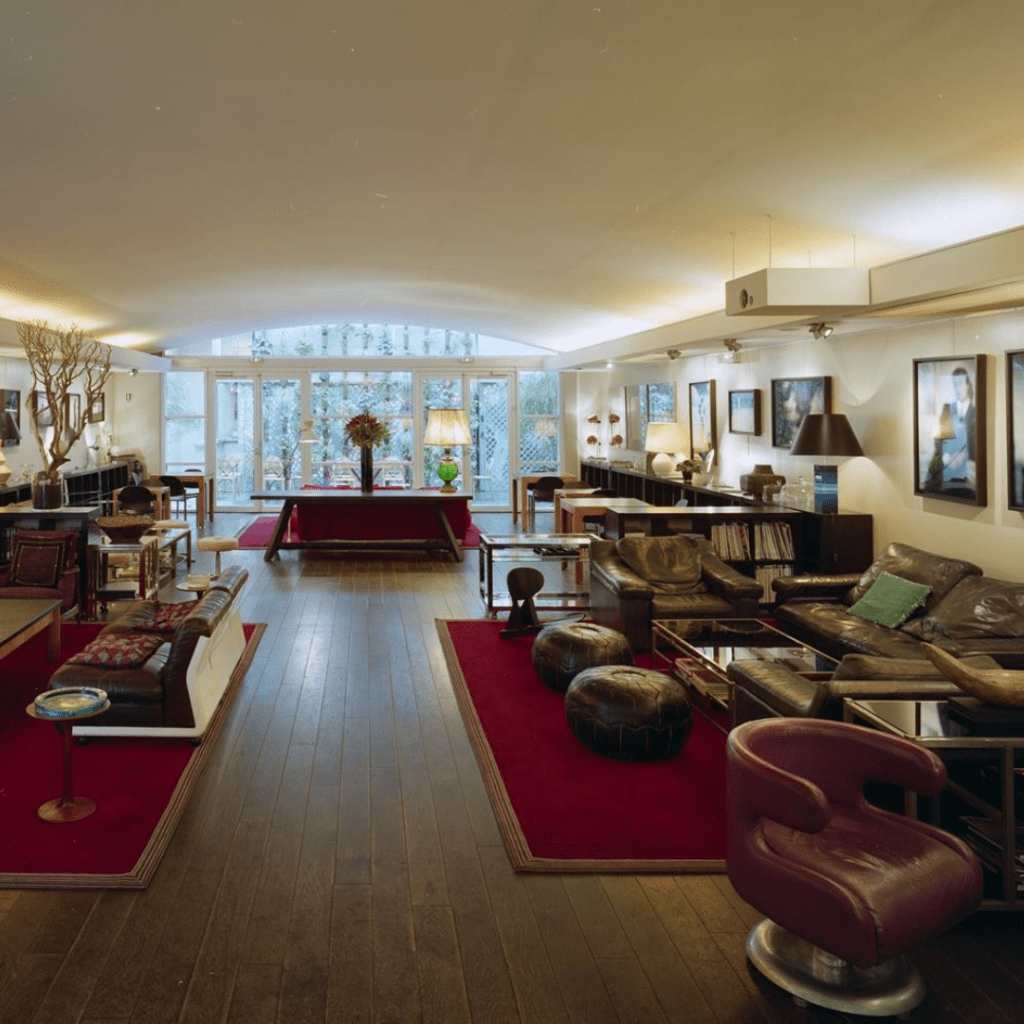 In 2014, Catherine co-designed Le Salon du Panthéon, a loft-style comfy lounge meets chic eatery nestled within the historic Cinéma du Panthéon.
2019: The Truth
In this touching family drama, Catherine plays Fabienne Dangeville, a glamorous grande dame of cinema about to publish her memoirs.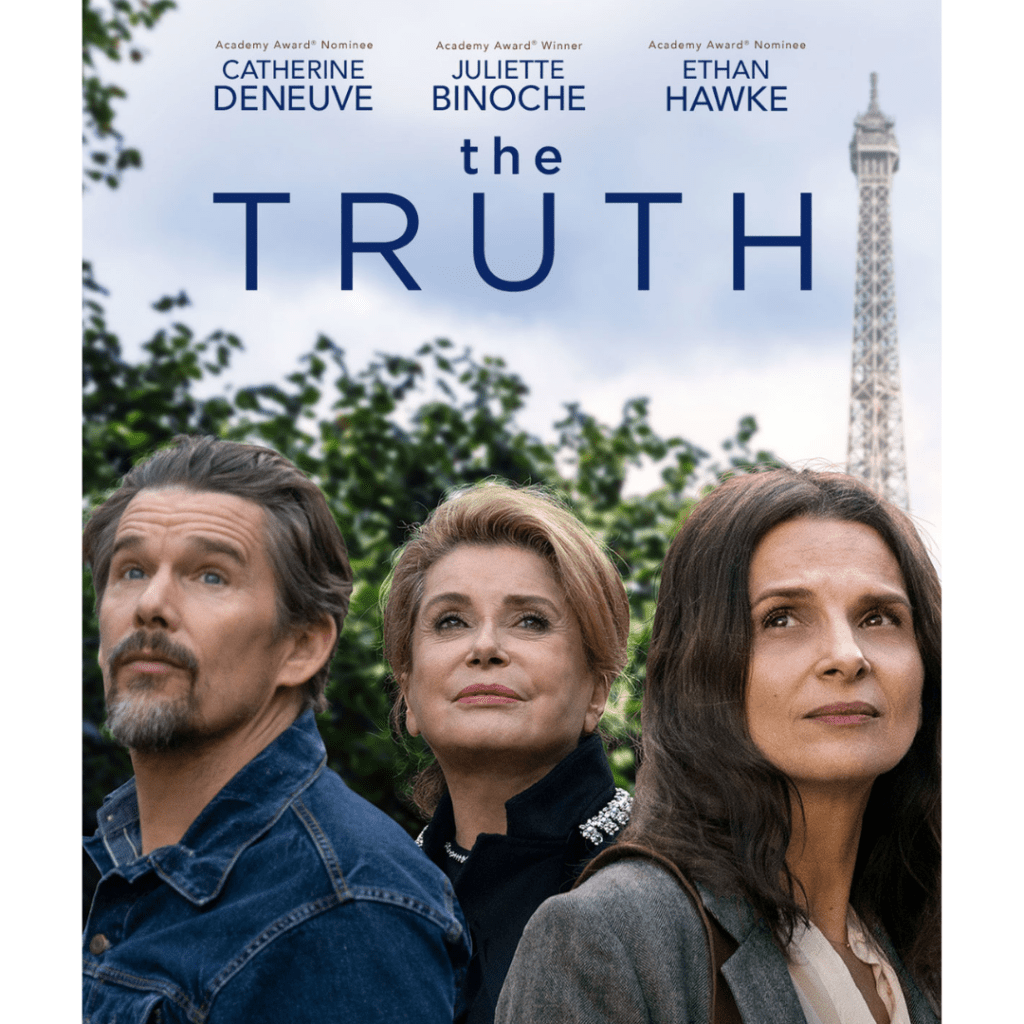 Much of the film's action takes place on set or at home, but there's a delightful scene in front of Left Bank restaurant Chez Léna et Mimile, where the family dances to a busking jazz band.
2023: Cartier 'Tank Française' Video
To convey the timelessness of this watch, director Guy Ritchie has actor Rami Malek transported back to various moments in the past — set on Pont Alexandre III, and set to jaunty music. You can view it here.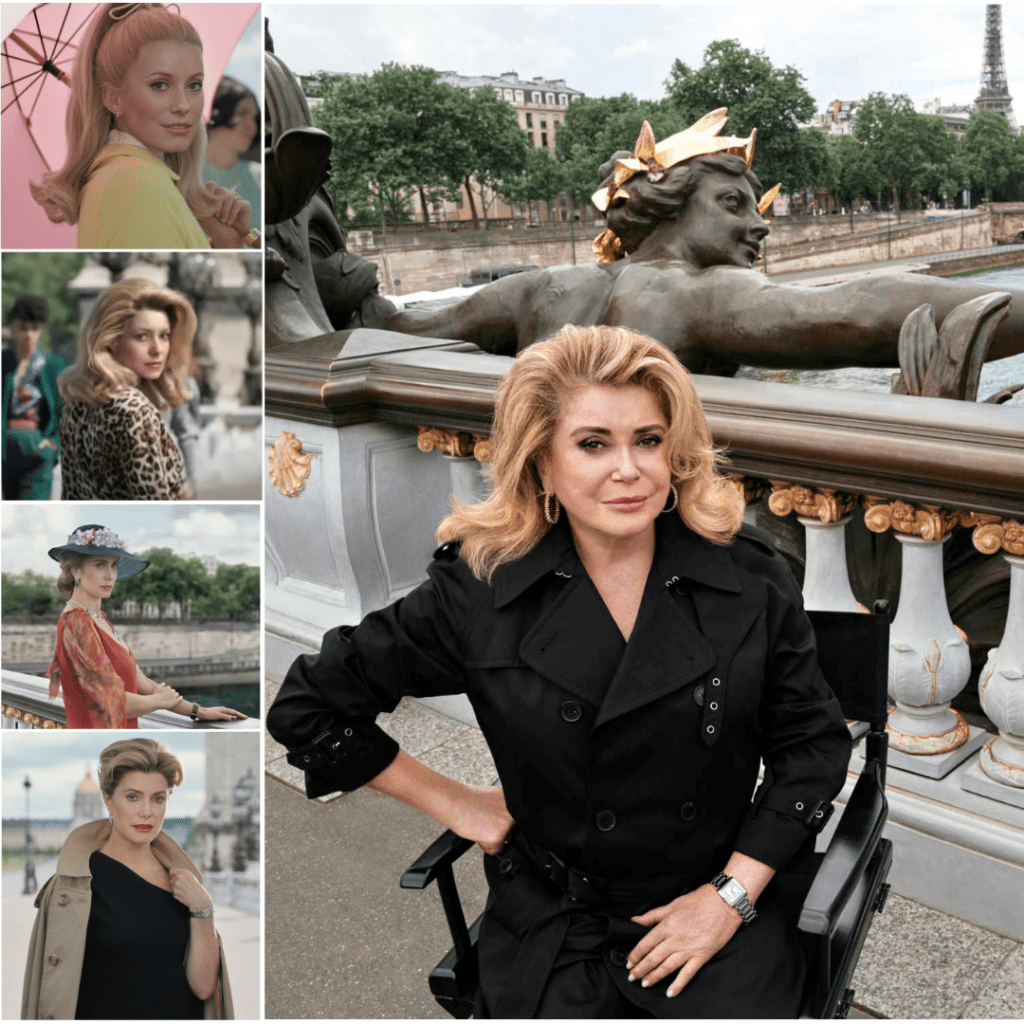 In each vignette of a Paris past, Catherine Deneuve appears in some of the many guises she has worn throughout her career: a leopard print-clad YSL muse, a perky, ponytail-topped Geneviève from The Umbrellas of Cherbourg, a languidly glamorous Éliane from Indochine, and the seriously stylish Marianne from Place Vendôme. The video ends, fittingly, with present-day Catherine, and a scene that proves the star is an eternal beauty.