March is the month of spring — or, in French, le printemps, a word derived from the Latin for 'first time.' Because, in France, it's the time to put the past year behind you, to start afresh. And in Paris, it's an especially poignant moment, as the first cherry blossoms burst from bare branches, a gorgeous symbol of rebirth and regeneration.
One of the most wonderful ways to celebrate spring in Paris (in addition to going to Printemps to buy a new-season wardrobe, bien sûr!), is revelling in Vivaldi's Four Seasons.
This group of four concerti is a beloved act on the city's classical music scene, played in some of the most breathtaking spaces, the violin strains floating to the ornate ceilings.
The genius creation of composer Antonio Vivaldi, born in Venice in 1678, Four Seasons bursts into action with a joyous celebration of spring, all bright and sparkly notes representing bubbling brooks and chirping birds. It's the most uplifting of musical experiences, filling your soul with hope and sending your heart soaring, along with those violin notes, right up to those vaulted ceilings — three of which are listed below.
And while Four Seasons might end in winter, reminding us of the inevitable cycle of life, that all good things come to a close, Vivaldi's sounds of spring linger in your mind long after the concert, reminding us that some of life's joys — say, springtime, or trips to Paris — are so good that they actually do get repeat performances.
Sainte-Chapelle
Musical concerts in this ancient jewel box of a chapel, with its mesmerising stained-glass windows, make for a multi-sensory, near-psychedelic, out-of-body experience (especially if you've bought the ticket that comes with a pre-show champagne). Vivaldi's Four Seasons is regularly played in Sainte-Chapelle; this March, it's presented with Albinoni's Adagio and Pachabel's Canon on numerous dates. Click here to buy tickets.
Église Saint-Germain-des-Prés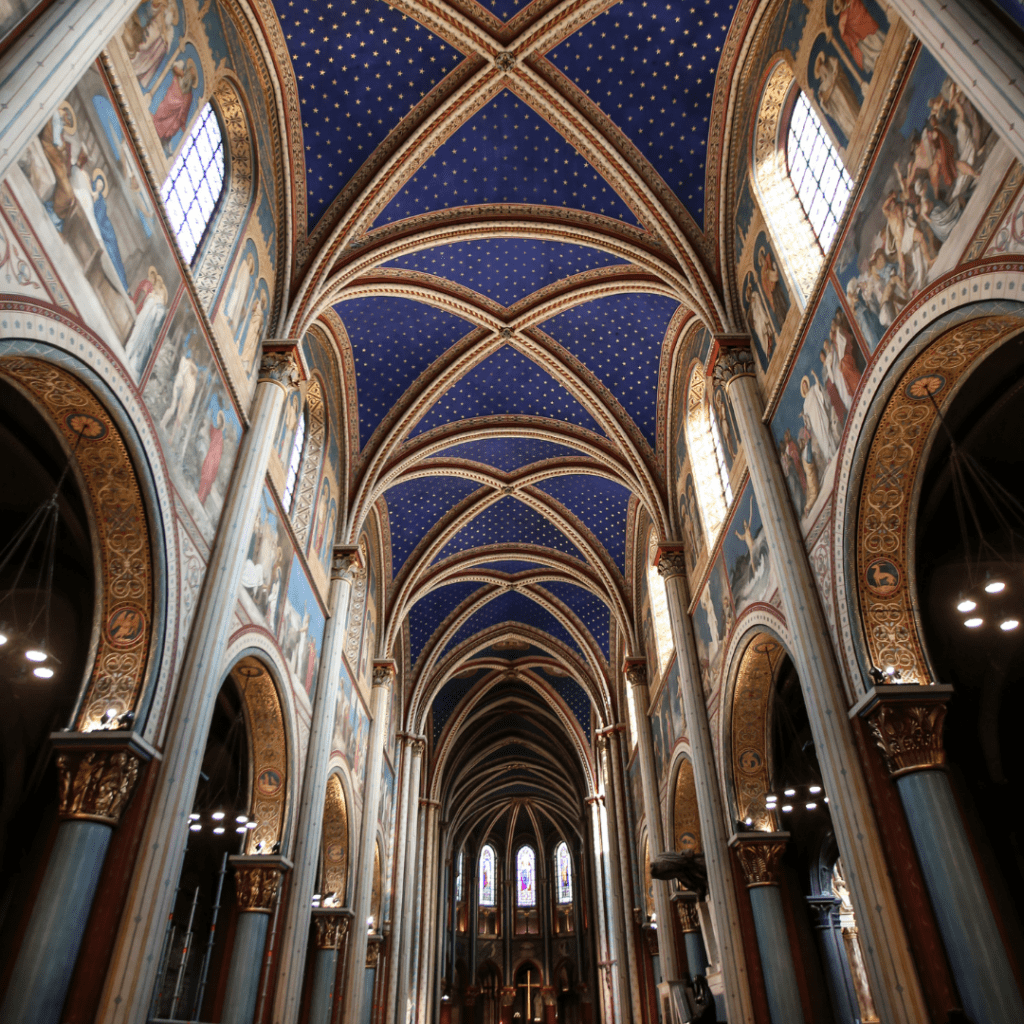 Nearing the completion of its years-long restoration, the Church of Saint-Germain-des-Prés is enjoying a rebirth of its own. For many years, the church, whose Romanesque porch-tower is over 1000 years old, was so gloomy within that you could well sense the ghosts from one its darkest times, when hundreds of prisoners were massacred here during the Terror years of the French Revolution. Now, it's like a weight has lifted, both physically and spiritually. The gilded murals glisten and the stained-glass windows dazzle, and columns that look like colourful candy canes reach up to a vaulted ceiling painted as though a storybook sky, all brilliant sapphire studded with golden stars, like that of Sainte-Chapelle. It's the perfect space in which to celebrate renewal. Concerts starring Four Seasons are scheduled for the 5th and 19th of this month; buy tickets here.
La Madeleine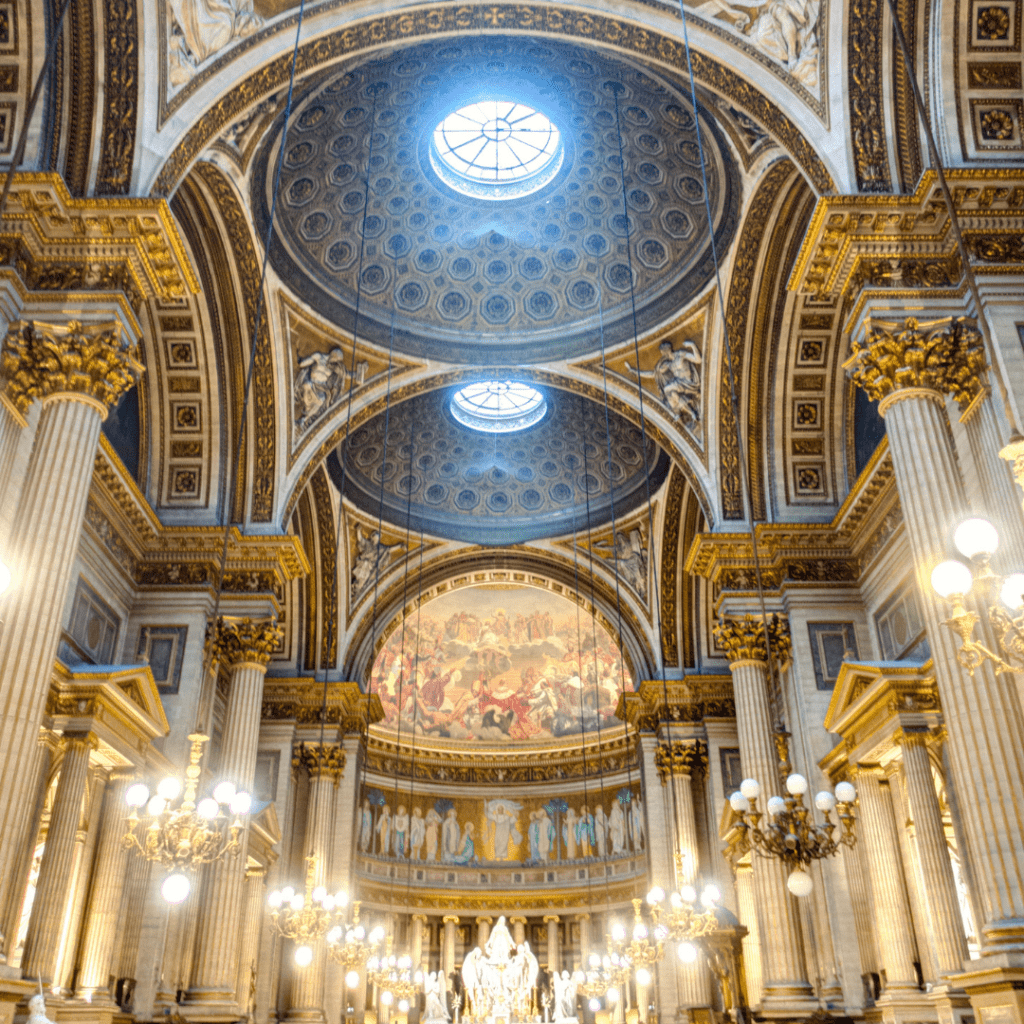 More like a temple than a traditional church (Napoléon repurposed the part-built basilica as a shrine to the glory of the French army, before it reverted back to its original purpose after the Emperor's fall), La Madeleine is a dramatic backdrop to a classical concert, with its series of Corinthian arches and shimmering domes. The divine sounds of Four Seasons will fill this grandiose space on the 6th, 13th, 19th and 25th of this month; order your tickets here.