In commemoration of Women's History Month, a look at some of history's most alluring Parisiennes … and where they left their marks in Paris.
Catherine de Medici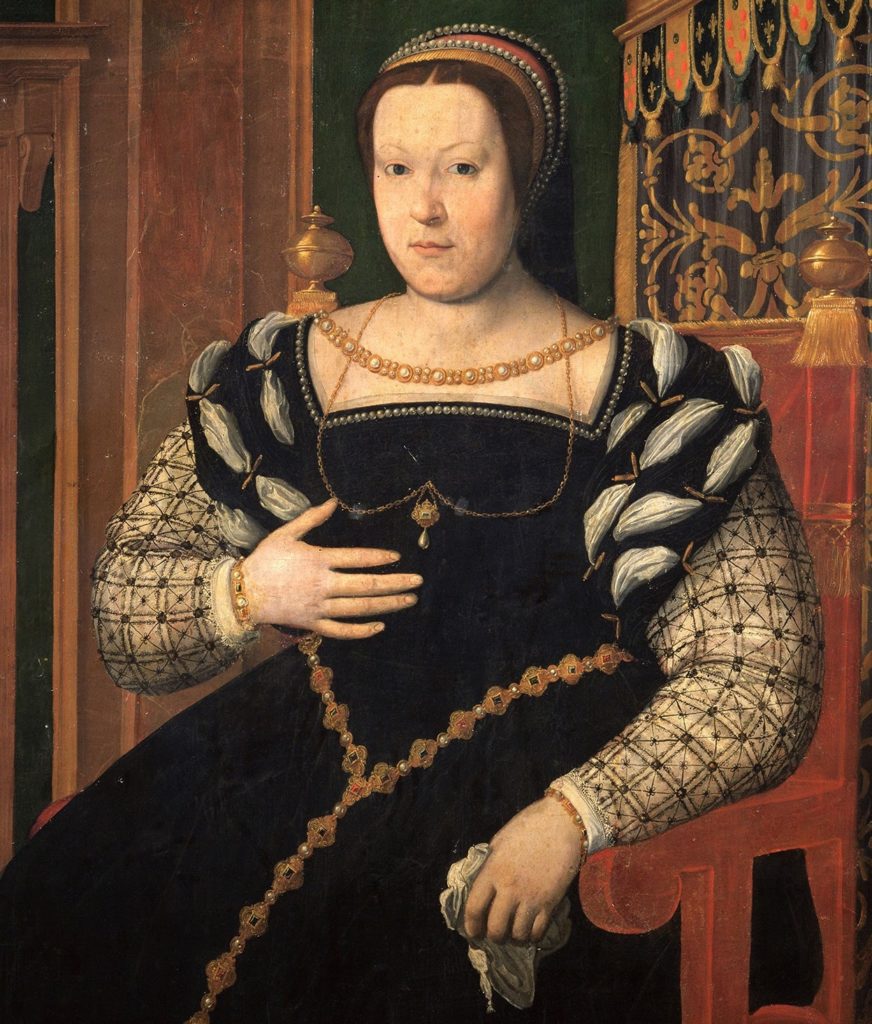 The Florentine heiress — brought up in a world that worshipped beauty — moved to Paris to marry the future King Henri II in 1533. Disdained by her husband, who shunned her for his gorgeous, stylish mistress Diane de Poitiers (more on her below), Catherine couldn't come into her own until Henri's untimely death, in 1559. As the Queen Mother, she was finally able to culturally influence French society — trends she started included pasta, sorbet, artichokes, as well as the art of eating with a fork; on a fashion side, she promoted the wearing of handkerchiefs, underclothes, perfume and perfumed gloves. It must be said, she also had a dark side. The Italian perfumer she brought with her to France was rumoured to also be a poisoner, helpful in the elimination of anyone who got in the way of her ambitious plans. She schemed and plotted, and could be brutal when necessary, such as the ordering of the Saint Bartholomew's Day massacre, where the celebrations for her daughter's marriage to the future Henri IV were turned into a bloodbath, with thousands of protestants being killed all over the city. Nevertheless, she was a true Renaissance woman in that she adored architecture, overseeing the (now disappeared) Tuileries Palace, among other buildings.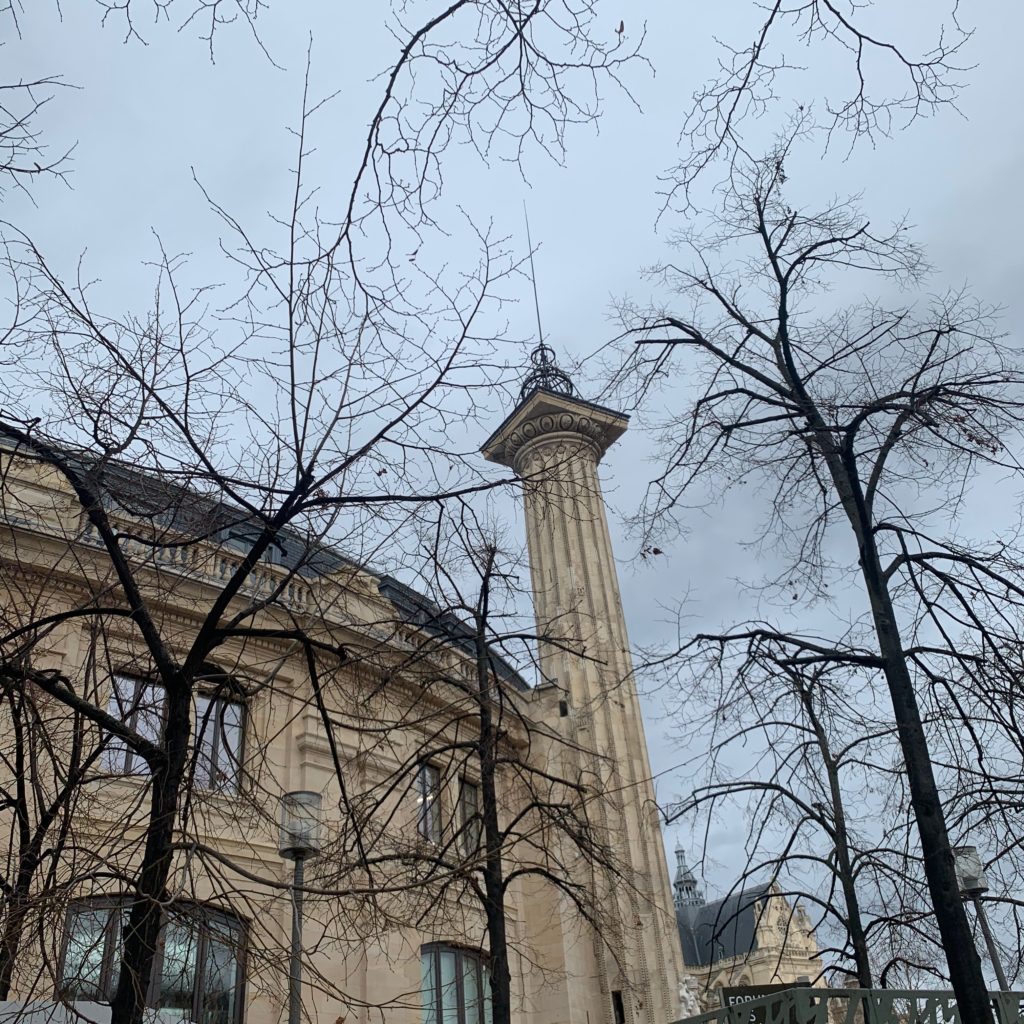 Where she Left her Mark: In the 1570s, Catherine commissioned the Hôtel de la Reine. All that is left of it is a Doric column (above), which ended up tacked onto the Halle au Blé, the old corn exchange that became the stock exchange, and now the contemporary museum, the Bourse de Commerce. The 'Medici Column' is believed by some to have been built for her personal astrologer; inside is a spiral staircase that would have twirled him right to the top for stargazing and fortune-telling.
Diane de Poitiers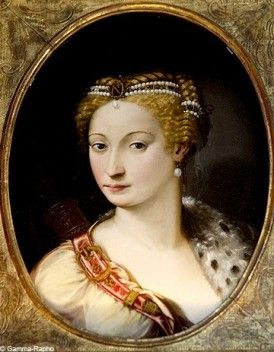 As King Henri II's beloved mistress (and thus fierce rival of his doting but neglected wife Catherine de Medici), Diane de Poitiers was one of the chicest of all sixteenth-century Parisiennes. When other women wore splashy gem-encrusted gowns in bright shades, she stuck to black and white, which beautifully set off her luminous complexion. Unlike her contemporaries, she didn't paint or powder her face. Her secret to flawless skin and rosy cheeks was a zealous wellbeing routine that involved plunging herself in cold baths every morning, drinking gallons of broth, taking regular exercise, and having early nights. Her discipline paid off; she was also acknowledged as the most beautiful woman in the realm — if not the life of the party. But Diane had reason to work hard at her beauty routine: she was twenty years older than the king. Still, he worshipped her for all his adult life. When the king died, Catherine threw Diane out of her country residence, Château de Chenonceau, and she passed away several years later at her Château d'Anet.
Where she Left her Mark: Signs of Diane and Henri's love can be seen in their entwined monograms on the facades of the Louvre's Cour Carrée (the royal palace at the time). But sweeter still is their old love nest (above); Henri built this red-brick and white-stone townhouse for her circa 1550 (a fashion-forward style of Parisian architecture for the period), and while the Cour de Rohan is now a private courtyard, you can gaze into it through a gate at the end of Rue du Jardinet.
Marguerite de Valois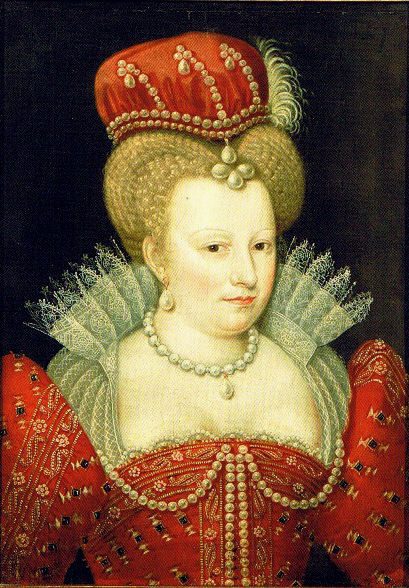 Known as La Reine Margot — thanks to the 1994 film, which was in turn based on the 1845 historical novel by Alexandre Dumas — Marguerite has gone down in history as a complex figure: not bloodthirsty like her mother, Catherine de Medici, but not a figure of sympathy all the same. Still, some biographies do paint her in a more understanding light. She was raised in a palace of intrigues and worse, made to marry a man she did not love, saw her wedding celebrations turn into a massacre, and was woefully mistreated by her mother and brothers. Much of her life, in fact, followed the plotline of a Gothic novel: a passionate, sensual, gorgeous heroine born into a diabolical family who abused her in most ways imaginable. The naturally free spirit spent many years on the run — or held in captivity, like a caged exotic bird.
Where she Left her Mark: When Marguerite was finally free to live back in her beloved Paris as an independent woman, she thrived socially, and was the first person of note to reside in Saint-Germain-des-Prés. Around 1600, she built a sumptuous palace surrounded by beautiful gardens, and hosted the day's most glamorous poets and playboys and party girls, arguably inspiring Saint-Germain's mix of culture and glamour that lasts to this day. Much of her large swathe of land was sold off after her death, but some of the Couvent des Petits Augustins, which she established, remains. It's now within the École des Beaux-Arts. Enter from Rue Bonaparte. As you walk through the school's main courtyard, you'll see on the right, tacked onto the side there, the old church frontispiece from Château d'Anet. This relic from Diane de Poitiers' château (see the interlinked initials of H & D amid the tiers of columns?) ended up here when these grounds hosted the Musée des Monuments Français just after the revolution, a sanctuary for at-risk architectural gems. But to go further back to Marguerite's era, scoot into the right and you'll soon come across the convent's old cloister, the Cour du Mûrier, a prettily tiled, arcaded courtyard set around a fountain and mulberry tree.
Marie de Medici
Henri IV's second wife was not a love match. Like her cousin Catherine before her, Marie de Medici was adored above all for her abundant dowry. History also repeated in that Marie had to endure living in the Louvre alongside her husband's constant stream of mistresses. Still, like Catherine, she fulfilled her duties, including giving birth to the future King Louis XIII, and several other children. She, too, became the regent for a while, after her husband's assassination in 1610.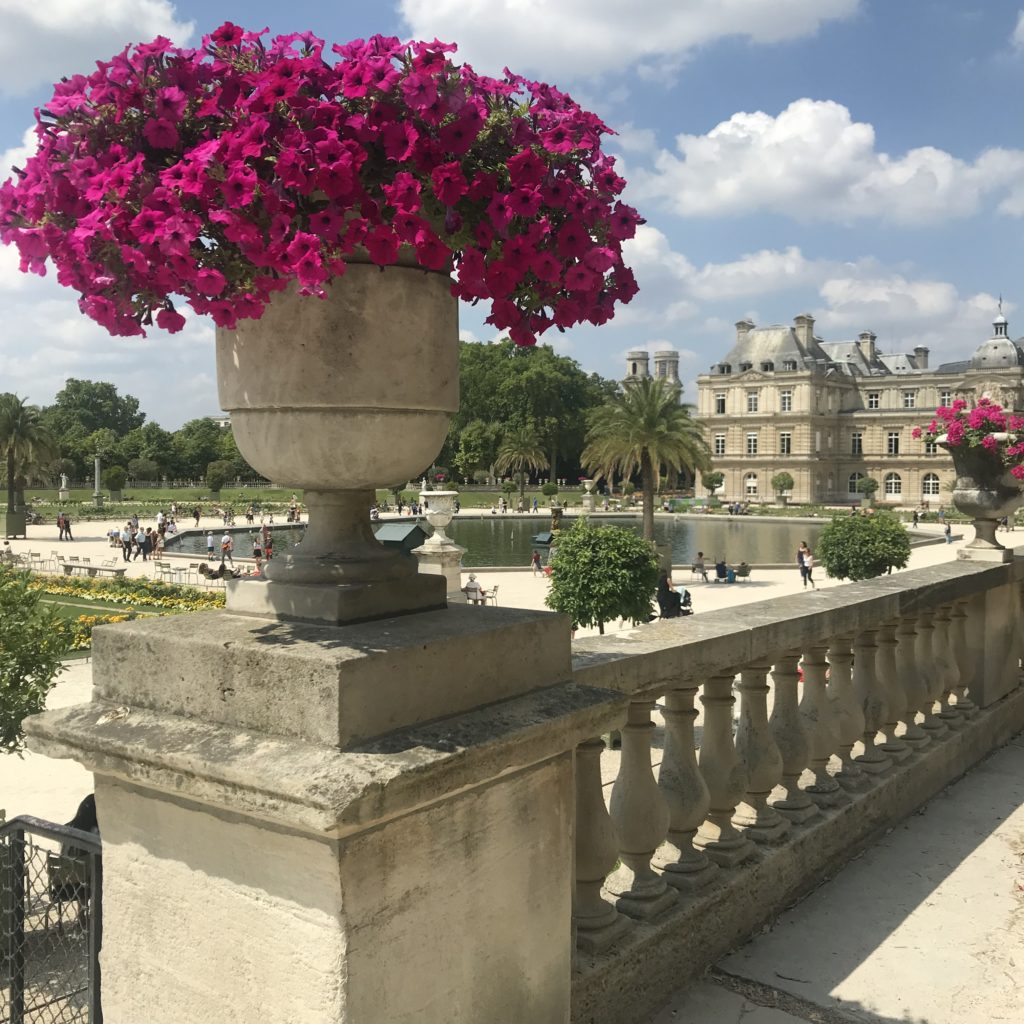 Where she Left her Mark: To escape the politics of the Louvre, Marie bought some land on the Left Bank, just beyond the then city walls, from Duc François de Luxembourg. While living in his former mansion (now the Petit Luxembourg), she watched her dream future palace materialise next door. She had requested something close in style to the Palazzo Pitti, where she had so happily grown up, complete with a park inspired by the terraces and parterres of the Boboli Gardens. The Luxembourg Palace has the same rusticated, block-textured finish as the Pitti, but with its classic beige stone and steep grey roof it's also a Gallic affair. Even though her garden, now the Jardin du Luxembourg, has been reimagined many times since Marie last looked nostalgically over it, her vision remains in the delicate broderies of flowers that hark back to the original bloom-patterned parterres. Marie's terracing also endures, overlooking the old octagonal pond in the central axis — with its geometric shapes of lawn edged with flowers and paths dotted with tree-boxes of citrus plants — that has become the template for the formal French garden. Positioned around this terrace, as though guardians of Marie's vision, is a series of twenty glamorous marble statues, the 'Queens of France and Famous Women.' Marie is there, of course, looking rather … rubensque. Which is fitting, as she had the great artist himself, Peter Paul Rubens, paint her in all her corpulent glory. The Marie de Medici cycle — commissioned for the Luxembourg Palace, and now hanging in the Louvre — is a series of 24 large, luscious paintings depicting Marie amid gods and goddesses, the three graces, and all sorts of other glamorous drama. It's gob-smackingly indulgent, but how could you resent the woman who gave Paris the delight of a park that is the Jardin du Luxembourg?
Madame de Sévigné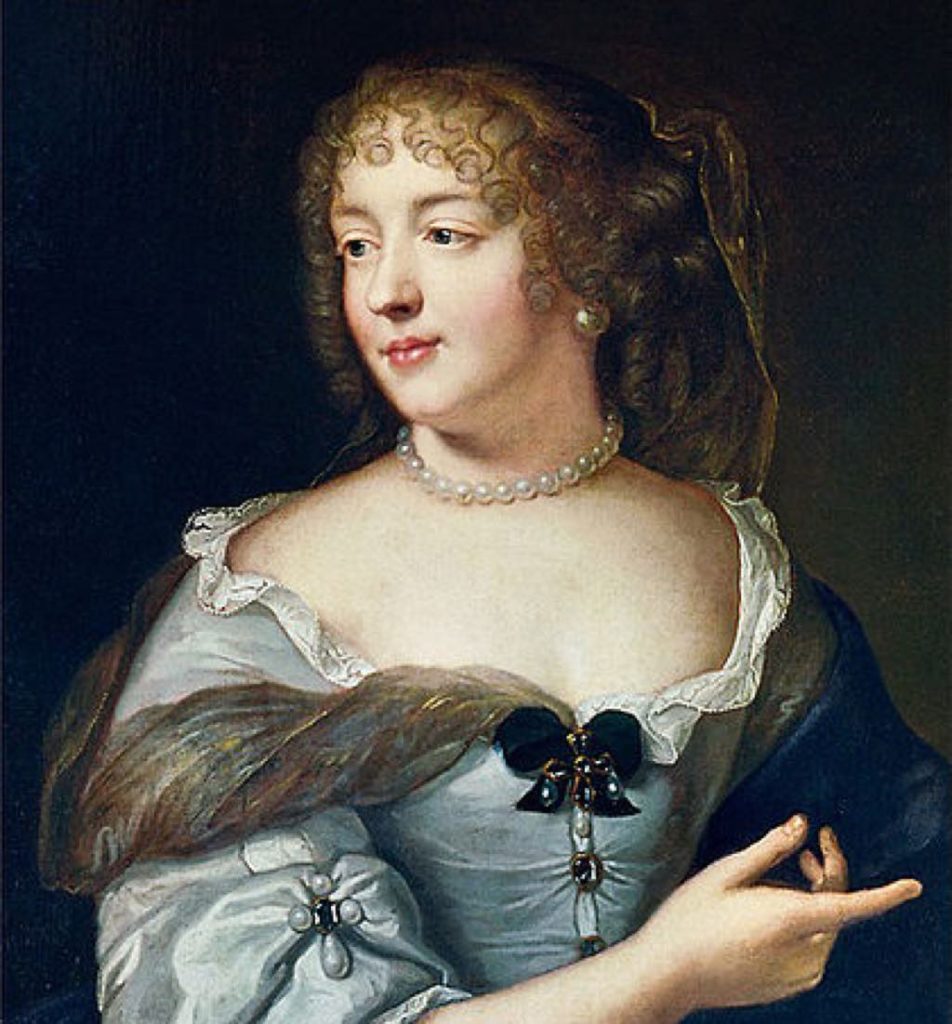 France's cherished letter-writer was born on Place des Vosges in 1626. A well-read girl who grew into a dazzling socialite, she was totally of her times, with a thirst for knowledge as much as gossip, as well as anything novel — whether the latest fashions or food crazes, such as hot chocolate (which, she swore, made 'the most unpleasant company seems good'). Mme de Sévigné came into her own at 25, when widowhood relieved her of a rake of a husband (he died duelling over a courtesan), and gave her the legal status of independence. She was gloriously free to devote her time and energy to herself. A sparkling raconteuse, Mme de Sévigné shone in literary salons, where women were especially influential in moulding the new French language; the salons attracted many writers, who in turn filtered the salons' codes of behaviour and style of speaking to the upwardly mobile and increasingly literate people of France.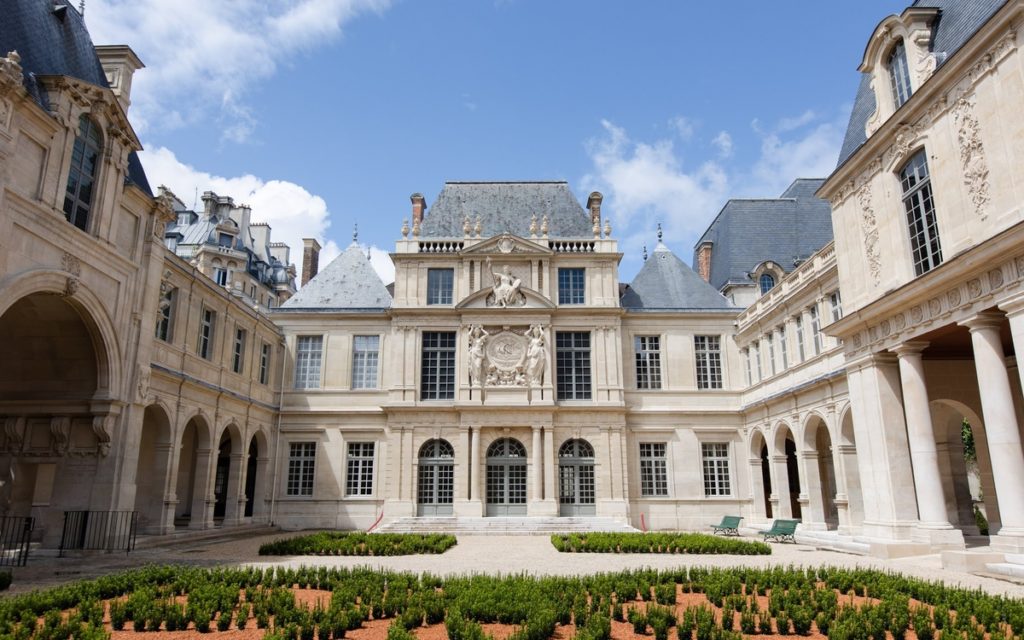 Where she Left her Mark: Madame de Sévigné lived in numerous addresses in the Marais, the it-area of the time, but her most famous residence was an hôtel particulier that is now part of the Musée Carnavalet. Don't miss a visit for the museum's unique rabbit-hole-style take on the history of Paris, and to walk through some of Madame's former rooms. Read more about the museum here.
Madame de Pompadour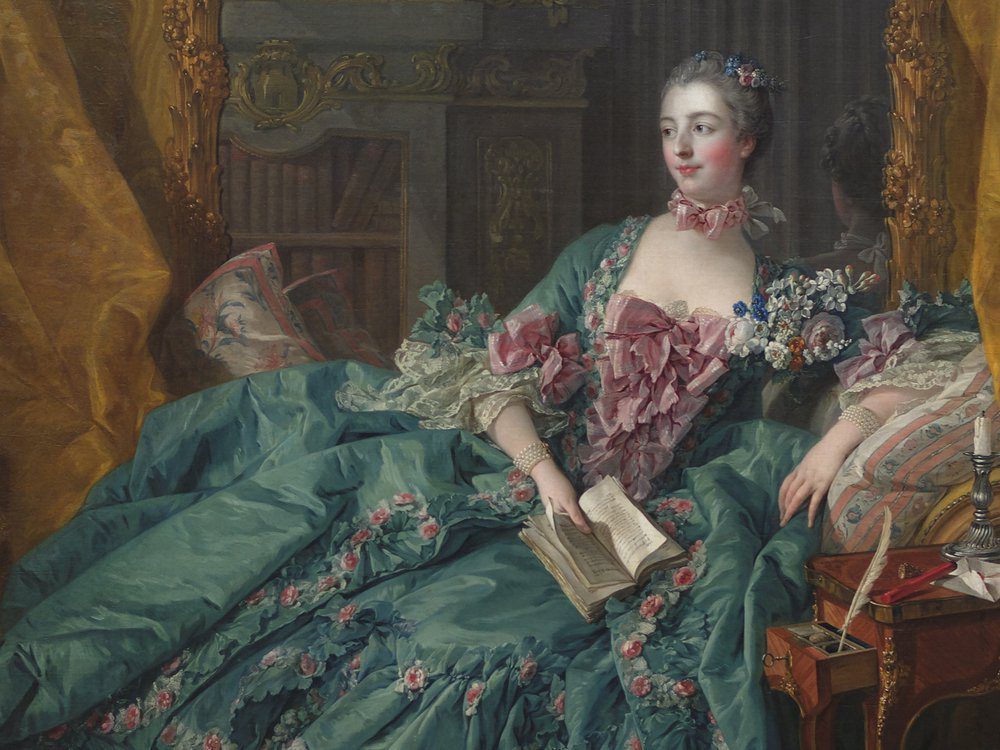 King Louis XV's beloved long-time mistress was more than a very pretty, powdered and blushed face. Friendly with Paris's leading philosophers, she pushed for the publication of the first French encyclopedia. But Madame de Pompadour is arguably best known as a kind of eighteenth-century lifestyle guru, for popularising the Rococo style of interior decoration. Think dainty tables perched on delicately turned-out legs; porcelain vases and plates sweetened with bonbon hues and bouquets of blooms; ceilings alight with airy, celestial frescoes and walls awash in pale pastel tones; glossy wood cut into exquisite marquetry patterns; divine little seats and sofas upholstered in floral silk and edged in gilt; delicate teacups and gem-like champagne glasses … The style à la Pompadour — feminine, light, intimate, intricate, ornamental — pervades France to this day because it has an eternally charming prettiness to it.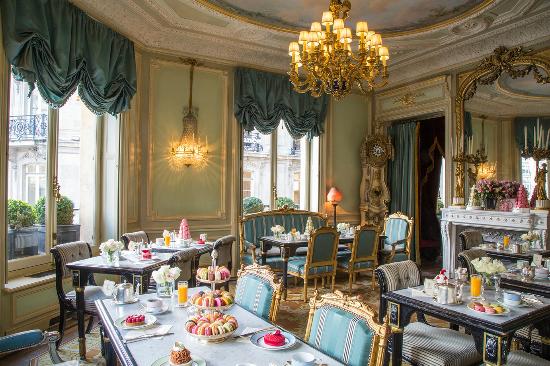 Where she Left her Mark: When not in Versailles, Madame de Pompadour resided in the townhouse that is now no less than the president's home: the Élysée Palace on Rue du Faubourg Saint-Honoré. The way in which she styled the rooms of her palatial abode has long inspired French interior decoration. It's close to impossible, of course, for mere mortals to venture inside the palace these days. But for a glimpse of her interior style and influence, head up the Avenue des Champs-Élysées, and enjoy a plate of pastel macarons in one of the ornate upstairs rooms of Ladurée.
Empress Joséphine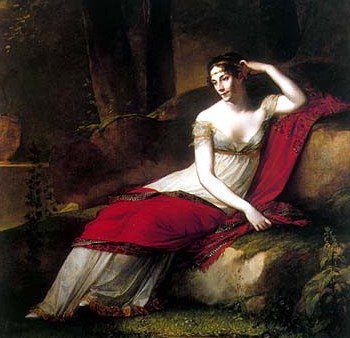 Born in French-ruled Martinique, in 1763, Joséphine was sent to France to marry up. Her dashing aristocrat husband looked down on his rough-edged wife and, once she dutifully bore him two children, he banished her to a convent. It was at this unlikely place that Joséphine learnt the arts of French feminine wiles from her fellow boarders, who were high-society Parisiennes taking shelter from reality for various reasons. Joséphine studied and emulated the manner in which they sat, walked and talked, copied the way they suggestively wrapped shawls over low-cut gowns, and began to wear rouge. The makeover didn't win her back her husband, alas, who was guillotined during the Revolution, but it did help ensure her a series of powerful protectors, until the future Emperor Napoléon spotted her, and saw in her his ideal imperial consort, not to mention the personification of Parisian femininity.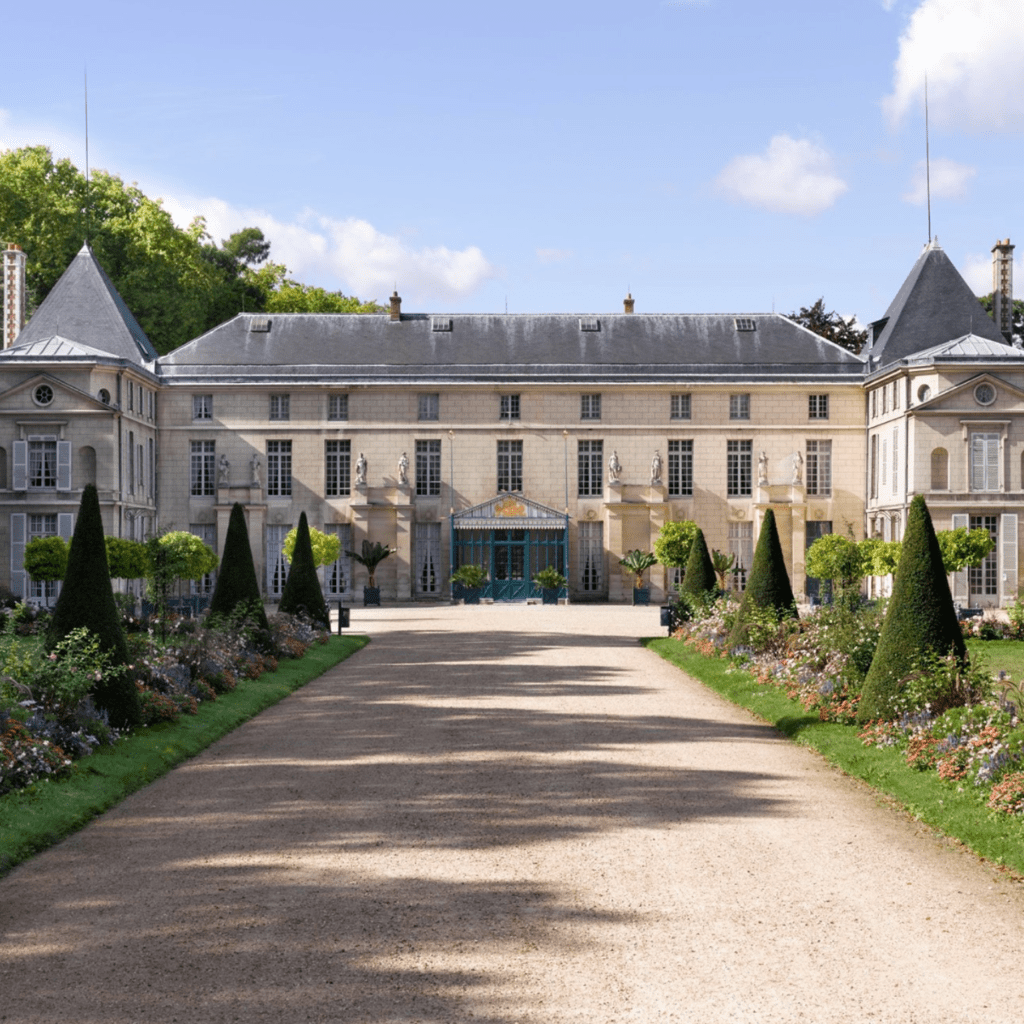 Where she Left her Mark: Although Joséphine lived in several city addresses during her time, she was most at home in her Château de Malmaison, just west of Paris. Here she created one of the most beautiful rose gardens ever known. She had a particular fondness for roses, cultivating hundreds of varieties, enlisting painter and botanist Pierre-Joseph Redouté to catalogue them. In addition to roses shipped in from far-flung lands (along with all sorts of other exotic flora and fauna), there were hundreds of new varieties bred by her horticulturist, so many in fact that you could call Joséphine the fairy godmother of countless modern roses. You can still visit the Château de Malmaison. The rosarium is, sadly, not what it once was, but the interiors are immaculately preserved in all their neoclassical glory, and you can waft through the rooms in which Napoléon planned his battles, and the couple wined and dined. And also through the bedroom in which Joséphine died, her heartbroken son by her side. By this time, 1814, Napoléon had divorced Joséphine to go in search of a fresh new empress, and his former wife retreated to her roses. Like her signature flower, she had bloomed with sensual beauty, but wilted from the ravages of life. While walking around her gardens one day, in one of her diaphanous muslin gowns, Joséphine caught a chill from which she would never recover. So it's fitting then that the gardens of Malmaison have a wistful kind of beauty to them, as though Joséphine still lingers here in spirit.